You have, no doubt by now, heard of Bitcoin and or Cryptocurrencies. These "alternative" currencies seem to be all the rage now and are generating some enormous returns for investors. But, did you know, that you can make money of off these cryptocurrencies without having to buy them or even know anything about them? Well you can, through a simple process called affiliate marketing.
Some off the biggest cryptocurrency exchanges in the world, like Coinbase and Binance have affiliate programs, and they have very lucrative commissions. In fact, you can earn up to an incredible 40 or even 50% commission on all the LIFFETIME profits they make from anyone you refer to them through your affiliate link.
If you have been paying attention, you will have noticed that Bitcoin is booming right now, going up over 600% in the past 12 months alone. And with so many people going crazy for crypto right now, searching for info and news on their favorite cryptocurrencies, the affiliate marketing opportunities are tremendous. Having your own cryptocurrency affiliate site could be a very profitable opportunity right now.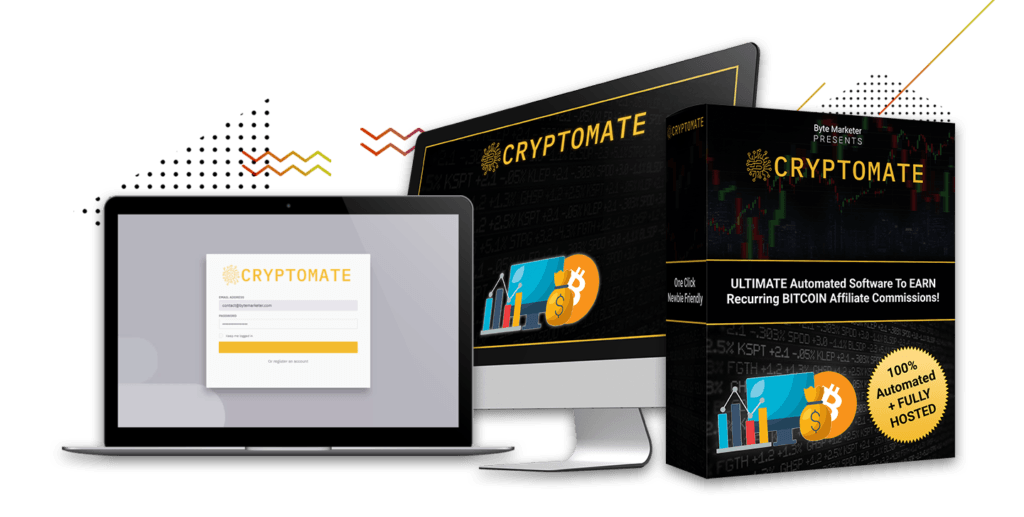 Now, building and ranking a website takes time, effort and yes some monetary investment. Just this month however, a new software has been released that is being touted as a done for you Crypto currency affiliate site app. Supposedly, everything you could ever possibly need to succeed online as a marketer in the big paying crypto niche… Hosting, A Website, Content, Lifetime Revenue Sharing Monetization AND even an Autoresponder service all in one incredible breakthrough app.
Sounds too good to be true, and very similar to the ProfiTORIAL 2.0 system we reviewed last. Well, let's check it out and see for ourselves, and we'll also compare it to my #1 recommended affiliate marketing platform, Wealthy Affiliate. The same platform I used to produce this website you're viewing right now.
---
What is Cryptomate?
---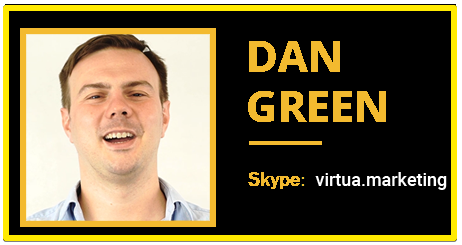 Cryptomate
Name: Cryptomate
Website: Cryptomate.link
Price: $17 plus up sells
Owners: Dan Green
Niche: Crypto Currency affiliate marketing
Overall rating: 60 out of 100
Cryptomate is a New Cloud Based Software That Creates automated "100% Done For You" cryptocurrency Affiliate Marketing Sites!! The software is pre loaded with affiliate programs for some major cryptocurrency exchanges (like Coinbase and Binance) where you can Get Up To 50% LIFETIME Revenue Share Affiliate Commissions. Developed by Dan Green, who also developed Tradermate that we reviewed previously.
With this software you can even set it so your commissions are paid in Bitcoin if you prefer, so you can build your own cryptocurrency portfolio. Very similar to some recent cloud based products we've reviewed, you essentially build a one page "sub-domain" website. So, no need for website hosting or domain purchasing, which saves you some money on the front end.
---
How Does Cryptomate Work?
---
Of course, like all of these so called "done for you" apps, Cryptomate claims to have a simple "3-step" process to have you a fully functioning and profitable cryptocurrency affiliate website. Sounds great, and almost too good to be true, and I think you will see that it is…..too good to be true.
You just login to the web based software, give your site a name, and choose a crytpo coin to specialize your site on, for example Bitcoin or Etherum and then click a button! They have identified 12 different Crytpo Exchange affiliate programs for you to choose from to monetize your site, all you need to do is click the links to apply, grab you affiliate links and paste them into the Cryptomate software.
Your site is then fully automated with dozens of high converting ads for your chosen affiliate programs already created and placed on your site, all with your affiliate links added. Your site is designed for you by choosing any of the pre made templates that you want. You have the ability to edit the design if you with, but then it wouldn't be very "done for your" would it? Cryptomate has a fully integrated auto-responder service included too, But, this means your email list is on their software.
---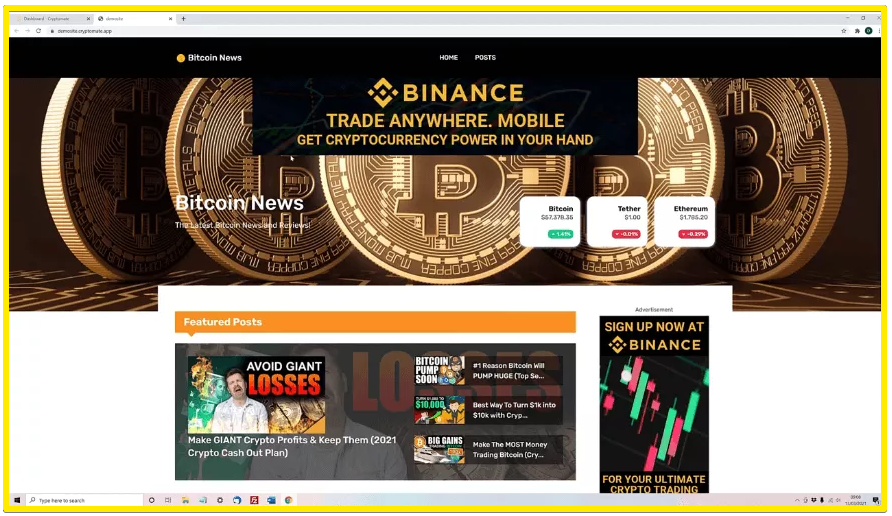 ---
So, in a nutshell, If you purchase this app, you will have access to pre made web page templates for a list of crypto currencies. You decide which you want your site to promote and give your site a name. They have a list of crypto currency affiliate programs that you can sign up for and add the links to your site and then you're off and running……perhaps.
1.) They claim to have found 12 TOP Crypto affiliate programs and fully integrated them into the software for you…
These are cryptocurrency affiliate programs that you will still have to go and apply for, and you could do that without their software by the way. So, nothing special here, they just put the list in one place for you. All you need to do is click to apply for any of the programs… you can apply for as many as you want then paste your link into the software.
2.) Now here is where it gets dicey, they claim, ALL CRYPTOMATE SITES RANK ON GOOGLE
This "automated" software has identified cryptocurrency YouTube channels and converts their videos to text and places them on these sites as "original" posts or content. They basically have found a bunch of YouTube channels that post videos about your chosen cryptocoin niche, and added them into Cryptomate. Each day, Cryptomate AUTO Transcribes YouTube videos from these channels into blog post content for you!
---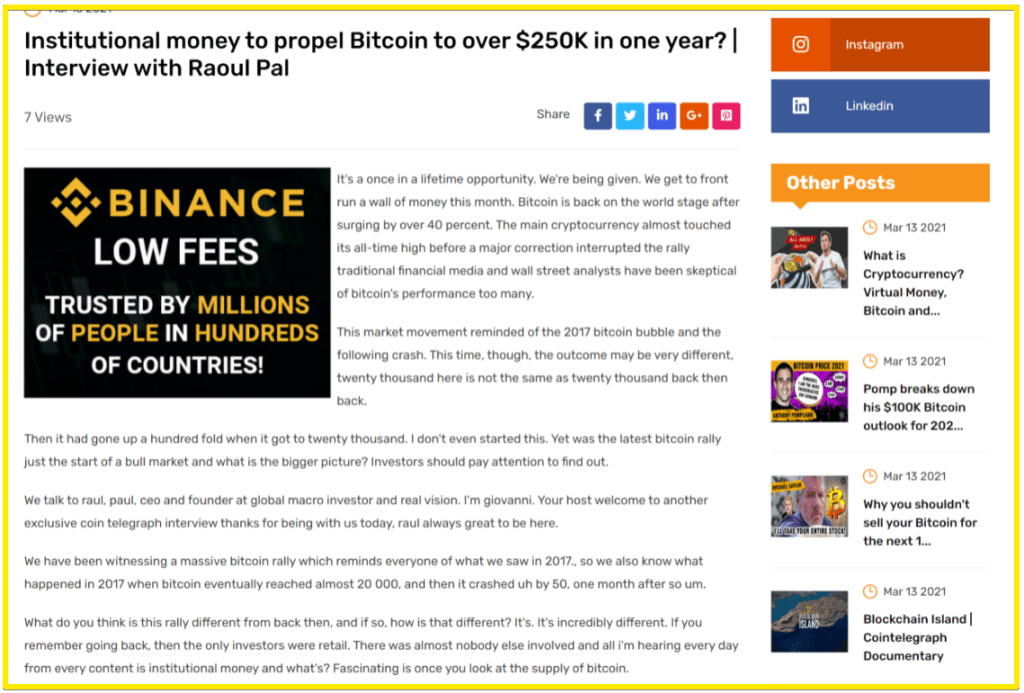 ---
Now you can edit these channels, they will let you remove their channels and/or add your own channels. But, you will still just be "copying" someone else's content from video to text. Their claim that Google wants original content and that's how you get ranked, and then they are basically copying YouTube content from video to text form. Hardly "original" in my book, and Google, which owns YouTube by the way, will figure it out eventually.
3.) Done For You templates:
Great except they are limited to the dozen or so cryptocurrencies and most people will gravitate to Bitcoin since it is the most popular. So, there will be a tremendous amount of duplicate content among all the sites within the app promoting the same cryptocurrencies. Again, this will make it difficult to get rankings, and you will have to resort to paid ads to get traffic.


Here's a List Of the Features They claim for Cryptomate
1.) EASY "Newbie Friendly" Setup. Choose a crypto niche for your site and go!
Literally all you need to do is choose what type of cryptocoin you want your site to be about, say bitcoin or and click a button! We then host if for you with UNLIMITED BANDWITDH! 100% automatic site monetization with ads for high paying lifetime revenue sharing crypto exchange affiliate programs! These are the BIGGEST paying affiliate offers in the world! All you need to do is enter your affiliate link and we take care of the rest.
2.) Get paid in bitcoin!
We have identified 12 top crypto exchanges you can sign up for as an affiliate. All you need to do is click the apply link we provide. And copy and paste your id. All these exchanges offer instant approval and they all give you the option to receive your commissions in bitcoin!
3.)Get daily high quality content for your site on total autopilot
You'll get high quality content posted to your site for you in a fully automated blog all about your chosen crypto coin niche. You'll never have to make a blog post again! All the content created for you will be all about the news from your chosen niche, complete with images, videos everything your visitors will love!
4.)Source 100% original content from YouTube AUTOMATICALLY!
All the content on your Cryptomate sites is sourced from YouTube channels related to your chosen cryptocurrency It is auto-transcribed by our software and then spun to be totally original content for you.CAREFUL "SPUN" TO BE TOTALLY ORIGINAL CONTENT. A VERY BIG RED FLAG FOR ME!
---

---
5.)Fully integrated autoresponder service, with automated email marketing campaigns
Just like having aweber or getresponse for your site, but with no monthly fees! Unlimited subscribers, unlimited lists, send unlimited emails… all fully integrated with done for you optin forms! You can send unlimited crypto offers to your subscriber's inboxes!
6.) No manual work needed. It's the simplest software to use ever.
With Cryptomate there is no complicated setup. No need to create an app, no need to sign up for any other services, it really is as simple as choosing a crypto coin for your site, entering your affiliate id and clicking a button! ANOTHER HUGE RED FLAG. NO WORK EASY MONEY – BUYER BEWARE!
7.) 24/7 100% automation!
Once you click the button to set up your site, that's it you are done! The software will work for you every single day forever creating content, growing your lists, generating lifetime revenue share crypto affiliate commissions AND ranking on Google for search traffic. All on 100% AUTOPILOT!
8.) BREAKTHROUGH: Cryptomate features its own FULLY INTEGRATED Autoresponder service! Just like aWeber or Get Response, but WITHOUT ANY MONTHLY FEES…
UNLIMITED Subscribers. UNLIMITED Lists. UNLIMITED Emails. "Done for you" Automated Opt-in forms. "A fully featured autoresponder service, for you to generate big commissions with EMAIL marketing, inside Cryptomate!"

Remember "the money is in the list" And with Cryptomate growing your list and you making commissions from email marketing has never been easier.
You can send manual emails, scheduled emails, mail unopens, to your lists whenever you want…. Everything you'd expect from a top autoresponder service like Aweber, all fully integrated for you into Cryptomate at no extra cost! BUT we also provide the ability to send manual emails, scheduled emails, mail unopens, to your lists whenever you want…. Everything you'd expect from a top autoresponder service like Aweber, all fully integrated for you into Cryptomate at no extra cost!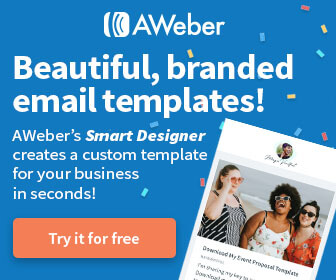 ---
Tools and Training
Cryptomate has a comes with a complete step by step training video series, fully integrated email auto responder, list of cryptocurrency affiliate programs, pre loaded advertisements and pre made website templates to promote the cryptocurrency of your choice.
Support
They have 24/7 site support through a link on the home page of the app. Response time will vary dependent on the number of inquires.
Cryptomate Pricing:
The upfront offer for Cryptomate is only $17, of course there are a number of up sells. Like all these types of offers, they give you just enough to peak your interest, and then sell you a more extensive package down the road. Don't expect to get the "secret" to making all this money with cryptocurrencies for $17, it ain't happening.Cryptomate also has the following "up sells".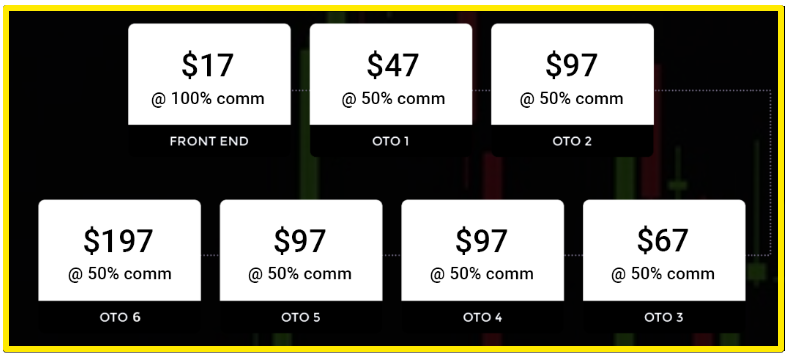 OTO1 PRO version $47 cryptomate.live/pro
OTO2 Done For You $97 cryptomate.live/doneforyou
OTO3 Multi Commissions $67 cryptomate.live/multi commissions
OTO4 Elite Marketer $67 cryptomate.live/elite marketer
OTO5 Agency $97 cryptomate.live/agency
OTO6 White Label $197 cryptomate.live/white label
---
Who is Cryptomate for?
---
Cryptomate is designed for complete newbies. It is a simple set up process and you don't need to know how to design a website or write any blog posts etc. If you have an interest in the cryptocurrency markets, it is an inexpensive way to start a web presence and perhaps generate some income. It is easy to use, but you will be faced with a lot of duplicate content from other members promoting the same crypto currencies. Not to mention the copying of others video content into blog posts as your "original" content.
If you are serious about wanting to make money online from cryptocurrencies or anything else you might have an interest in, I suggest you check out my #1 recommendation, Wealthy Affiliate, they have a free 7-day trial and you will learn the skills to build your own websites and produce you own "original" content so you will rank in Google and can make money for years to come. Cryptomate will be a short term, at best, opportunity.
---
Can You Make Money with Cryptomate?
---
Short answer, as always, is YES! It will simply depend on getting traffic to your Cryptomate site. They claim their content generator will help you rank in Google so you will get "free" traffic, but I think you will find that A.) their content is not that original, and B) having numerous members promoting the same cryptocurrencies will cause duplicate content and low Google rankings.
Therefore, to make any significant money with Cryptomate, you will need to resort to paid ads which will cost money and can be expensive as you learn how to produce profitable ads and scale them. So, I don't recommend you start with Cryptomate. If you are an experience marketer, you already know how to promote online, and if you are a beginner, you will be disappointed by the gap between their claims and reality.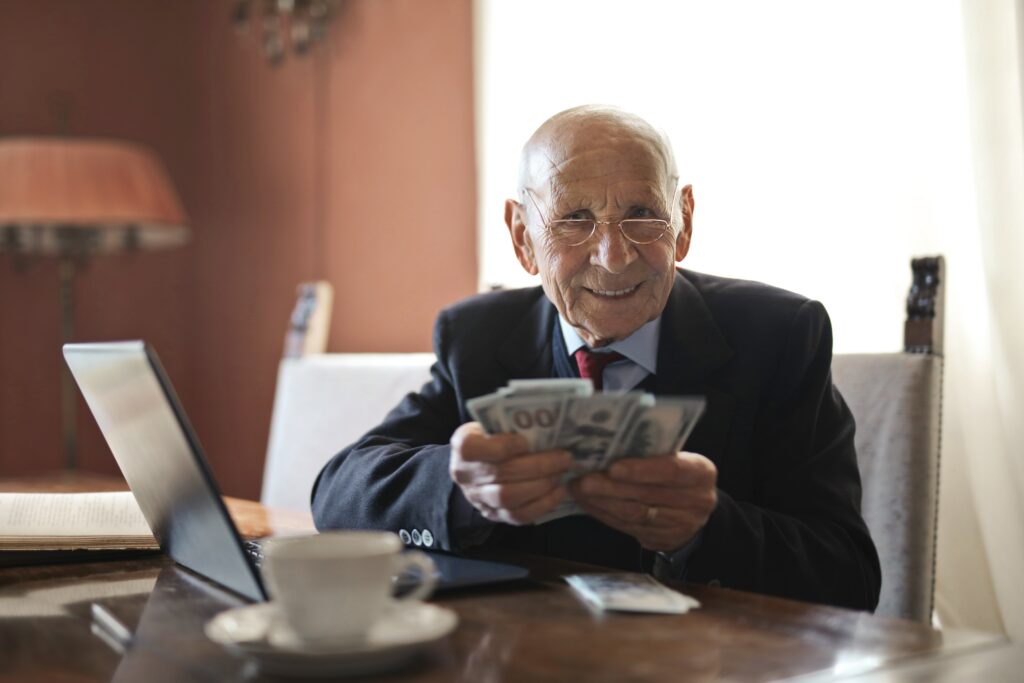 ---
Cryptomate the Pros and Cons
---
Cryptomate

Pros

Cryptomate

Cons

Newbie friendly done for you

limited to templates provided

No extra fees for hosting or emails

limited to included cryptocurrencies

No technical experience needed

danger of duplicate content

Done for You Content Creator

content is "copied" from others YouTube

Can get paid in Bitcoin

all your work remains on their site
Beware of:
There will be considerable overlap of content between members of Cryptomate who are promoting the same cryptocurrencies. You probably will have to use paid ads to generate enough traffic to make any significant money.

---
Cryptomate offers the following bonuses with the app.
---
Cryptomate vs Wealthy Affiliate
---
Cryptomate is a Cloud based app. Promoted as done for you, and you are limited to the templates and programs of the app. All of your work etc, remains on their servers so if you want to leave, you lose all of your site and email lists. At Wealthy Affiliate, you will learn to build your own highly profitable websites in any niche or market you want. Everything will belong to you. If you ever want to leave, you simply transfer you site to another hosting service and all of your work goes with you.
At wealthy Affiliate you will have access to the most extensive training platform anywhere in everything from websites, email marketing, social media marketing, YouTube, Cryptocurrency, literally anything to do with online marketing is available to you as a member of Wealthy Affiliate. It is more work than a "done for You" app, but you will be learning to build a real, long-tem, and profitable business. The Table below gives you a side by side comparison of Cryptomate and Wealthy Affiliate.
---
Cryptomate: The Final Verdict
---
As you can see from the chart below, I DO NOT RECOMMEND Cryptomate. I am not a big fan of these so called "done for you" apps, as they over promise and under deliver. More importantly, they are not a long term viable business. You are fully dependent on the developers for everything, and you are personally in control of very little which leaves you vulnerable should they decide to discontinue the app.
---
---
That is why I recommend Wealthy Affiliate. They have over 2 million members worldwide and have been in business for over 15 years now. Which in the internet age, is an eternity. Not only will you get best in the industry training, you will have access to the community of online entrepreneurs all happy and willing to help you succeed. Best of all, if you click the link below, you can get a 7-day free trial of Wealthy Affiliate, and you won't even need to give them a credit card. Just a name and an email and you are in.
---
I'm Looking forward to working with you,


my.wealthyaffiliate.com/rex10
Facebook: Online Benjamins
Twitter: @onlinebenjamin1
Instagram: dotcomdinero
Rex
P.S. Again, Wealthy Affiliate is COMPLETELY FREE to get started. No catch, no obligation, no bait and switch. I will personally be in touch with you upon joining to offer my support and guidance to help you get up and running online.
P.P.S. If you have any questions or are unsure of anything, I am here and I promise I will get back to you on all of your questions and comments. Just leave them below in the comment section. Follow me on Twitter: @onlinebenjamin1, Instagram: dotcomdinero, and Facebook: Online Benjamins