The world of "Make Money Online" never seems to run out of new products to sell. Each promises to be the latest and greatest and just what you need to finally make money, quit your job, live the laptop lifestyle, or whatever marketing slogan they think will hook you into a purchase. Unfortunately, most of the "make Money Online" industry of niche if you will, is just selling make money online programs that teach how to make money by selling make money online programs.
Just one big circle. You will hear that 95% of the people in the make money online niche never make any real money or maybe even lose money. The 5% that do make money do it mainly by selling make money online products to the other 95%. There are legitimate ways to make money online, but they take time, effort, work and yes some monetary investment. In this review we will be looking at the latest product from Glynn Kosky called Energize. Then for comparison purposes, we will look at it side by side with my #1 recommended online business platform, Wealthy Affiliate.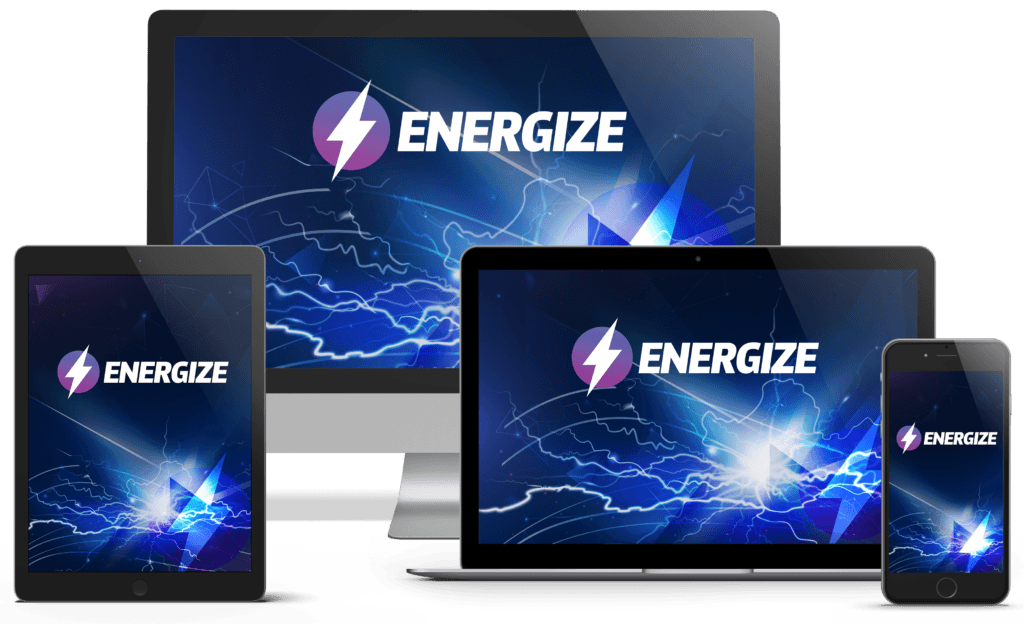 ---
What is Energize?
---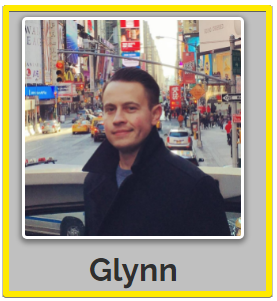 Energize App Review
Name: Energize
Website: grabenergize.com
Price: $17 one time fee, plus 7 upsells to $197
Owner: Glynn Kosky
Niche/ market: Affiliate Marketing
Overall Rating: 65 out of 100 – Not Recommended
Glynn and his team seem to be releasing one of these apps at least once a month. They are very similar and offer the same up sells and bonuses just a different market. Last month was crypto commissions which does the same basic things as Energize but for Crypto affiliate products, while energize concentrates on high ticket affiliate marketing products sold through webinars.
Glynn Kosky is a familiar name and I have reviewed several of his previous products and offers. Glynn is a well-known internet marketer, product developer and educator. He has some remarkable achievements in the internet marketing industry such as $6 million in product sales and platinum vendor status on the Clickbank affiliate marketing platform.
Glynn and his team have developed many affiiliate marketing products for the beginner as well as the advanced marketer. Energize is another in a long list of cloud based apps released by Glynn and his team. Meaning, your pages or sales funnels if you will, are hosted on their website and servers. So, you don't have to worry about building a website or web hosting you will be piggy backing on their site as what is called a "sub-domain".
---
The following are the listed features of Energize, with my comments 😉
✅ Built-in free buyer traffic –

well not so much, just a list of social apps

✅ List building & high-ticket commissions at the same time –

you can do the same at your autoresponder

✅ DFY selling from the top professionals in the industry –

they do have attractive looking pages done for you

✅ Epic support & industry leading training –

several video training, but industry leading is a bit over stated.

✅ Cloud-based app automates everything FOR YOU
✅ Included HIGH-TICKET offers for *elite* 3-4 commissions per sale
✅ Build your list –

you will need to add an auto responder for this at an additional expense

✅ Easy to scale –

that doesn't really mean much, unless you are talking paid ads.

✅ 100% DFY sales –

well, done for you pages yes

,

but you will need to generate traffic if you want sales

✅ No experience or tech sales –

it is easy to use if you are a newbie
The $10k Per Month Affiliate System and FREE Training
A Proven Business Plan
Hi, I'm Rex McMahon, Affiliate Marketer and Entrepreneur.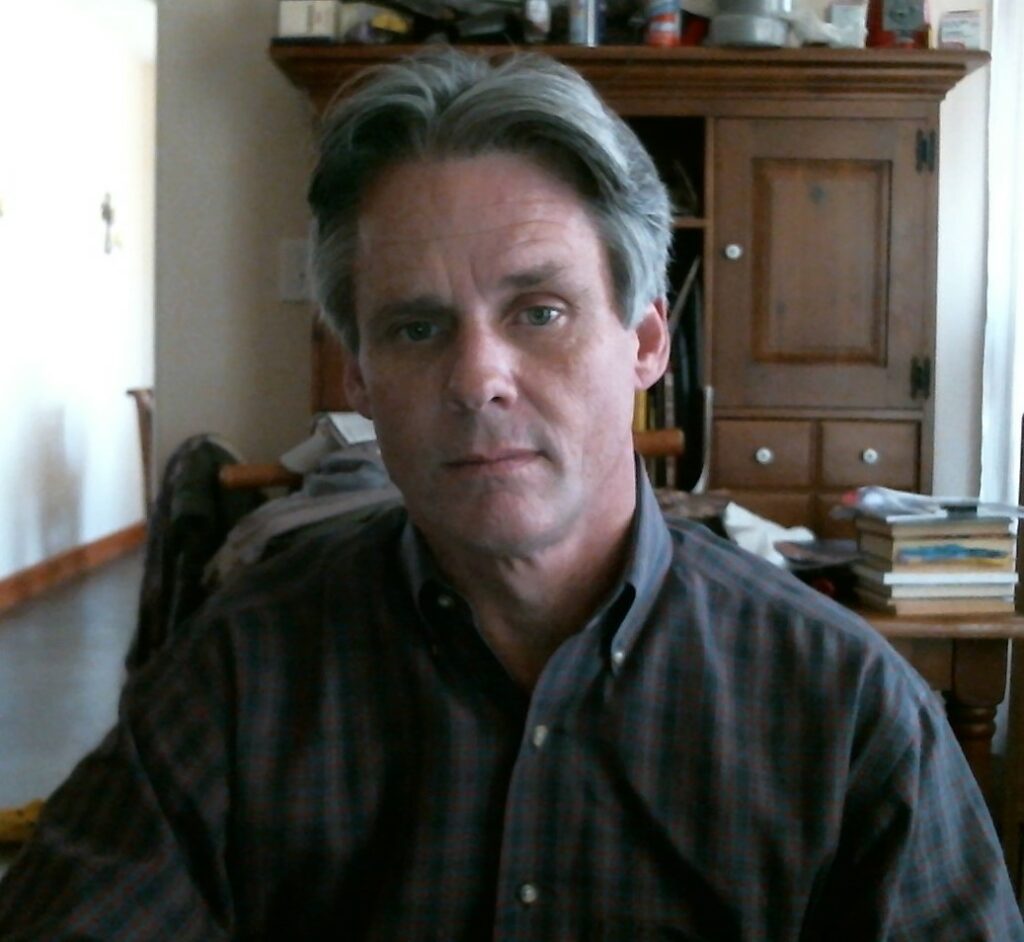 Join me and over 75,000 Others and Follow The Super-Simple Four Step System we Use To Sell Products Online Each and Every Day Like Clockwork! Best of all, It's FREE and it Works!
---
How Does Energize Work?
---
The Energize app is a software that builds optin, webinar and download pages for you to promote high ticket affiliate offers. The pages or funnels are pre built for the high ticket offers included with the app. You sign up as an affiliate, get your affiliate link and paste it into the app which places it on your pages. These DFY pages are a lead generation, or optin page, that offers a free giveaway and a free training session that then links to a webinar page for the high ticket affiliate offer which acts as a sales page with the webinar doing the actual selling.
Of course, the kicker is, you need to get traffic to your pages. They claim to have a "free" traffic source of over 400 million buyers. Actually all they have is a list of social media type sites you can share your link too. Unless you have a big social media following already, or know how to build one, you won't find much use for their "free" traffic. Ultimately, you will most likely need to run some type of paid traffic to your pages to generate any real income.
STEP 1 – Click the buy button to secure your copy now
STEP 2 – Login & enter your details into the system
STEP 3 – Flip the switch and get traffic & sales!
Amazingly, this is another simple 3 step process. Somebody has determined that we will buy anything if it can be done in 3 steps. Of course step one is buy their product. 😉
OK, it's a little more complicated than that. You have to sign up for an autoresponder to collect email address and send emails. You will need to sign up to the high ticket affiliate offers promoted by the app and get your links. And then you will need to generate traffic to your pages.
These high ticket offers are from some of the most well-known internet marketers in the industry. They come with a hefty price tag so it takes a lot of traffic to get a sale on these higher ticket offers. The plus side is you make a much higher commission that on the lower ticket offers so you don't need as many sales.
Another plus of course, is there is less competition marketing the high ticket offers than the lower priced offers. And the high ticket offers are sold mainly through webinars hosted by some of the best salesmen in the business. All you have to do is get them to the webinar and the host does the selling. Now they claim some of these offers they have exclusive permission to promote, but actually you just go sign up for most of them anyway.

---
---
The Energize App in a Nutshell:
1.) POINT & CLICK APP – Get elite traffic with this powerful cloud-based software. All it takes is a couple of clicks to have your 1st automated high ticket campaign up and running. Within minutes, you'll have elite traffic running to your campaigns.
To their credit, the app is very easy to use and quick to set up.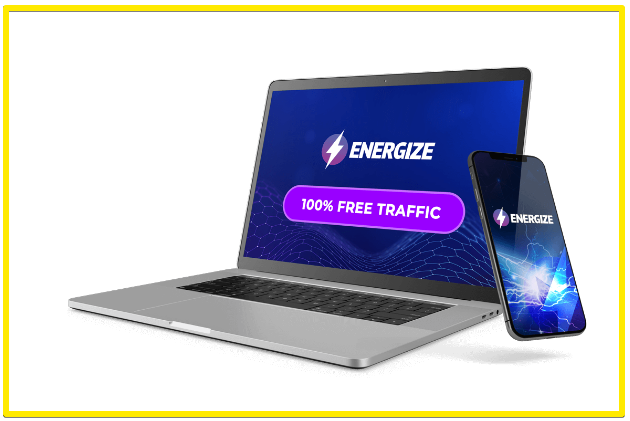 2.) 100% FREE TRAFFIC INCLUDED – Forget paid ads or waiting for slow methods. Now you can tap into multiple sources of BUYER traffic … 400 million and growing. These targeted sources are perfect for the Energize system. Sorry, but this is just a bunch of social media apps, many of which will have no use to you at all.
3.) "SHOW ME THE MONEY" STEP-BY-STEP TRAINING – Over-the-shoulder video tutorials walk you through the simple, rinse and repeat process. You're covered from setup to traffic, commissions, scaling and beyond.
4.) DFY 4 FIGURE COMMISSION OFFERS – Your access to Energize PRE-APPROVES you to promote multiple top-converting, elite offers with proven sales records. These evergreen offers were handpicked by super affiliate Glynn Kosky to maximize your results.
5.) DFY LEAD GENERATION SHORTCUTS – Energize works so great because it turns free traffic into commissions and leads at the same time. These shortcuts help you grow your list even faster for bigger profits today, tomorrow and long term.
Again very misleading. The "Free" traffic offered is dependent of your social media following and skills.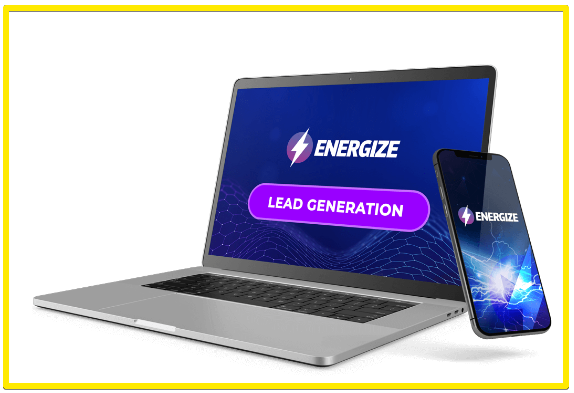 6.) Premium Hosting Included – Enterprise-grade hosting included on our servers so you never have to pay for your own. Your pages will be hosted as a sub domain of their website meaning that if you leave, all of your pages stay with them and you must start over.
7.) Cloud-Based App – For a 100% DFY & automated experience
8) The Industry's BEST Training – Our customers consistently rate our training "outstanding" We cover everything to set you up for the best possible success! OK, but that is a little subjective.
9.) Point & Click Branding – Easily customize the included lead generation pages with your logos & colors. – they are attractive pages that are easy to edit.

Energize Training and Support
Energize app tools and training consist of a series of over the shoulder video training that you can watch at your convenience. They offer their "white glove support" where you can post a question to the support tab on the app website for answers.
Energize App Pricing
Energize is offered for a limited time at the introductory price of $17 one time fee, plus 7 up sells to $197 as seen in the chart below. The second, smaller number, is what is called a down sell. If you refuse the upsell, they will come back with the same product at the lower price, so always refuse the upsell and wait for the down sell if you wish to purchase an upgrade. But, don't tell em I told ya. 😉 They do offer a full 180 day money back guarantee if you decide that it just doesn't work for you.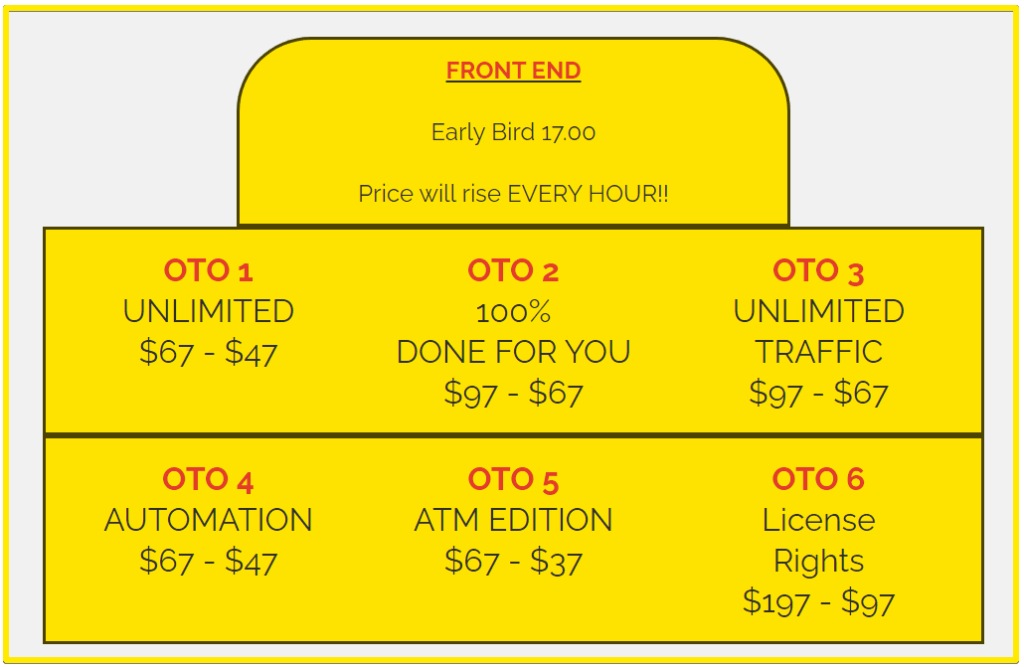 ---
Who is Energize for?
---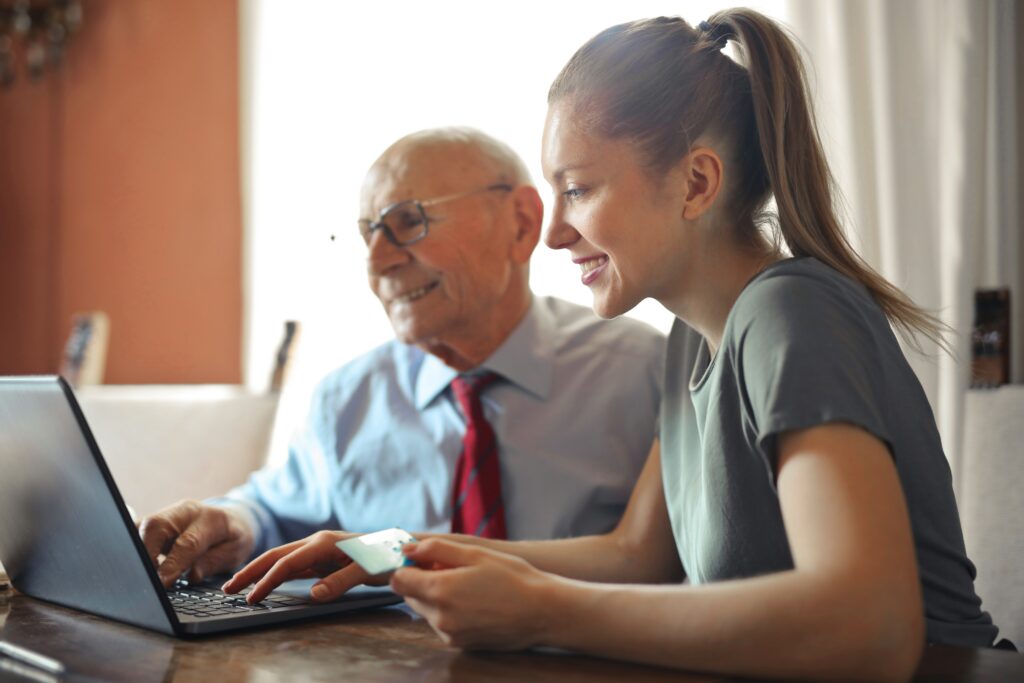 Energize is promoted as being beginner friendly, and for the most part it is. The product is easy to use and has some well-built optin and sales pages you can edit and use. The problem is, most beginners don't have the skills yet to generate the traffic needed to produce sales. You will need either a large social media following or how to grow one, or you will have to run paid ads which can get very expensive for beginners.
More advanced online marketers have learned how to build these pages themselves with apps they already have and they also will have the skills for traffic generations. So, they will have no need of this product. This product is for someone with a large social media following that doesn't want to spend the time building their own optin and sales pages. The done for you feature will appeal to them and they can send enough traffic to the pages to generate some sales and commissions.
---
Can You Make Money with Energize?
---
Yes, you can make money with Energize. But, you will need to get traffic to your pages. The "free" traffic sources they advertise are nothing more than social media sites that you can share your link to. Unless you have a large following on social media already, or know how to build one, you won't generate enough traffic to make any significant money.
So, you will need to run some type of paid ads which will cost additional money and can get expensive while you are optimizing and scaling your ads. Not something I would recommend for newbies. The pages that the app offers are well done and there is nothing wrong with them. If you can get traffic to them, I have no doubt that they will convert.
Always remember, If you could become a successful internet marketer for $17, we would all be millionaires by now and Glynn and his team wouldn'g need to keep releasing all of these apps every month. These are what is referred to as shiny object syndrome. The sales hype sounds so good and convincing that you buy it thinking that this is finally what you need to be successful. By the time you realize that it's not, they have a new product to release.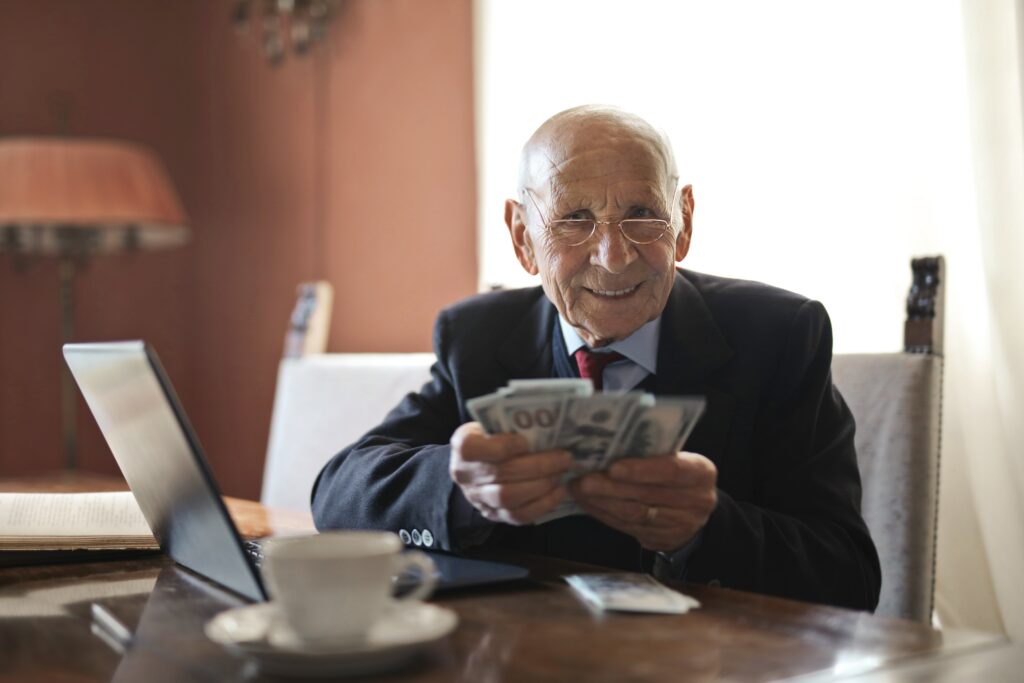 ---
Energize the Pros and Cons
---
The table below gives you a list of what, in my opinion, are the Pros and Cons of the Energize App. If you think Energize may be something you want to try, I always suggest you check it out for yourself as only you know what is best for you and your business. You can check it out by clicking the purple button below the table.
| Energize App Pros | Energize App Cons |
| --- | --- |
| Beginner Friendly Done-For-You App | "Free Traffic" is social media apps |
| No web hosting or funnel builder fees | Need extra funds for autoresponder |
| Attractive well designed pages | Will need to run paid ads to generate real money |
| | All your pages remain on their site – non transferable |
| | Everybody will be using same pages and offers – crowded |
The Following Bonuses are included when you purchase the Energize App.
FREE Bonus #1: $2,000/DAY Instant Commission – Valued at $1,997
FREE Bonus #2: Make Affiliate Sales In 60 Seconds – Valued at $497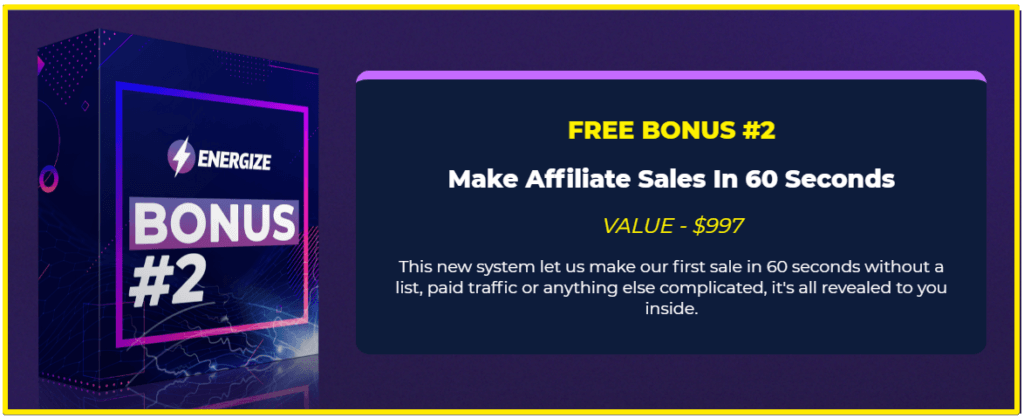 FREE Bonus #3: $100/Hour ClickBank Affiliate Check – Valued at $297
FREE Bonus #4: $5,000,000 Secret Blueprint – Valued at $997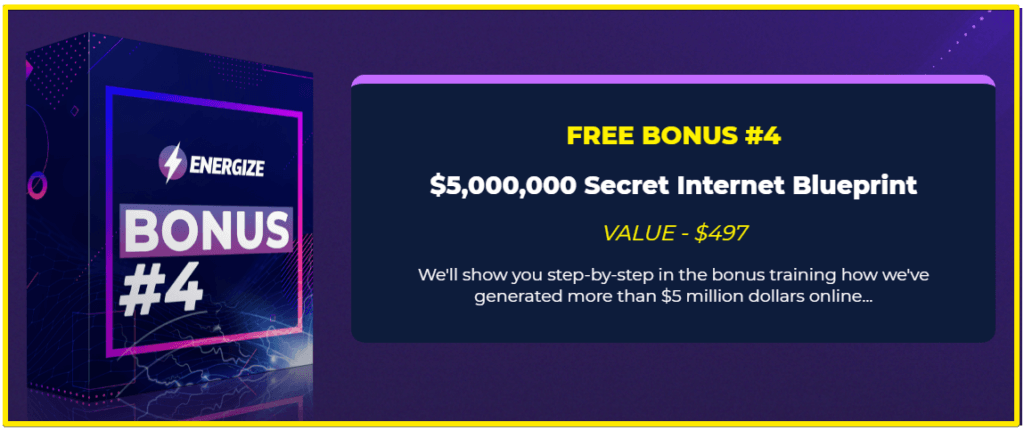 180 Day Unconditional Money Back Guarantee – PRICELESS
Plus The First 100 Customers Get Access To TheAuto Commission Suite and Get Invited To Glynn's World Famous UNDERGROUND $1,000+ PER DAY LIVE Training! – Valued at $3997
---
Energize vs Wealthy Affiliate
---
Energize is another in a long series of cloud based apps where your sales funnels basically, are hosted on the Energizer website and servers. You then promote your "pages" with your affiliate links in an attempt to get traffic to them and hopefully some of that traffic will actually buy something so you can earn a commission. Wealthy Affiliate on the other hand, is a complete online business training platform. You learn to build your own websites that you control and own.
Sites that you can monetize how you see fit and, if you want to move to another platform, you simply transfer your site to the new hosting service. Everything you build at Wealthy Affiliate belongs to you and is your asset. At apps like Energize, if you want to leave, all of your work will be lost as it resides on their website. The table below gives you a side by side comparison of the Energize app and the Wealthy Affiliate Platform so you can decide which may be best for you.
---
Energize: The Final Verdict
---
Now, the pages that they have done for you on the Energize app are very nice looking but you can build your own pages on your auto responders' site, and at wealthy affiliate, you will learn how to build your pages on your own site. In other words, you don't need an app like this. Even though they claim they have free traffic, unless you have a big following on social media, you will have to resort to paid traffic of some kind to generate any real income from this app.
---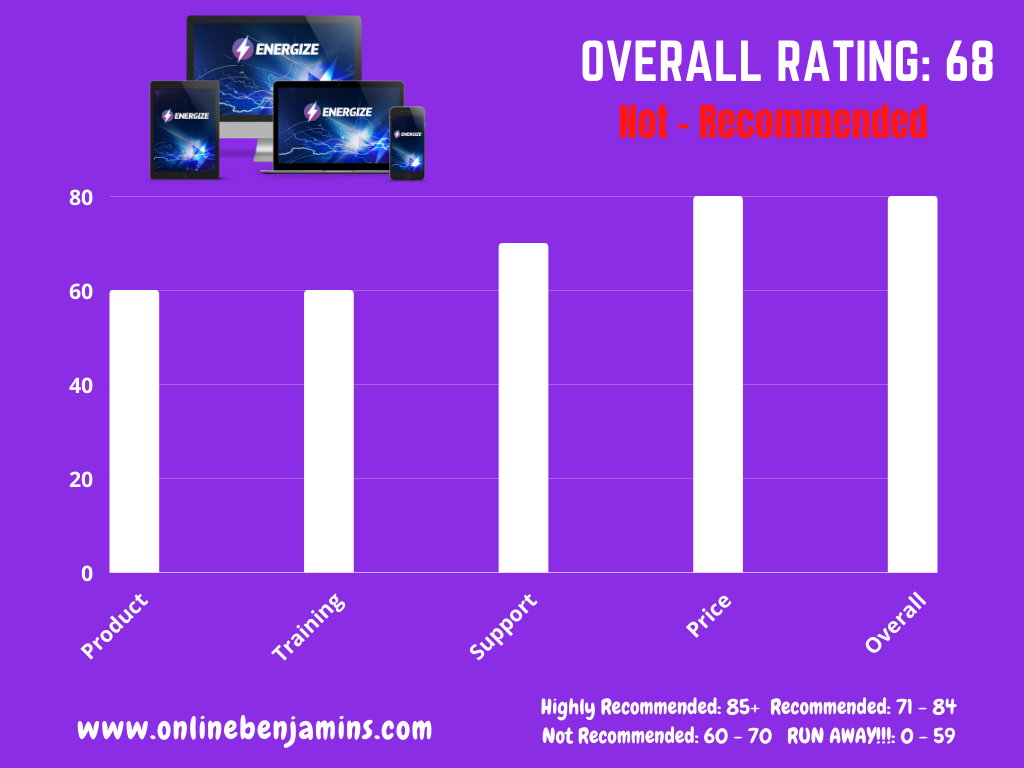 ---
It is for these reasons that I do not recommend this product, and give it a rating of 68 out of 100. If you are serious about building a real, long-term and profitable online business, I suggest you click the green button below and take the 7-day free trial to check out the Wealthy Affiliate Platform. If however, you like the ease and done for you aspects of the Energize app, click the purple button below to get started at the special intro price of $17. They do offer a 180 money back guarantee, so you really have nothing to lose, but in that time you could learn so much more and be much further ahead on your online business journey at Wealthy Affiliate.
I hope you found this review helpful. If you have any comments, questions, ideas or suggestions, please leave them in the comment section below and I will get back to you asap.
I'm Looking forward to working with you,


Rex
P.S. Again, Wealthy Affiliate is COMPLETELY FREE to get started. No catch, no obligation, no bait and switch. I will personally be in touch with you upon joining to offer my support and guidance to help you get up and running online.
P.P.S. If you have any questions or are unsure of anything, I am here and I promise I will get back to you on all of your questions and comments. Just leave them below in the comment section. Follow me on Twitter: @onlinebenjamin1, Instagram: dotcomdinero, and Facebook: Online Benjamins