Klever Software is the latest traffic generation software product. In any business venture, particularly an online business, traffic (in other words, people to your website, product or offer) is your lifeblood. Generating a consistent flow of traffic is critical to your long term success online, or offline for that matter.
Without traffic, you're out of business. There have been numerous software systems released to help automate and simplify traffic generation, Klever is the latest to come to the "Make Money Online" market place. Previously I reviewed the product "Triple Traffic Bots" which is in this same class of traffic generation software. Once you, can "drive traffic" you have the ability to convert those leads into customers, subscribers, or visitors, depending on your goals.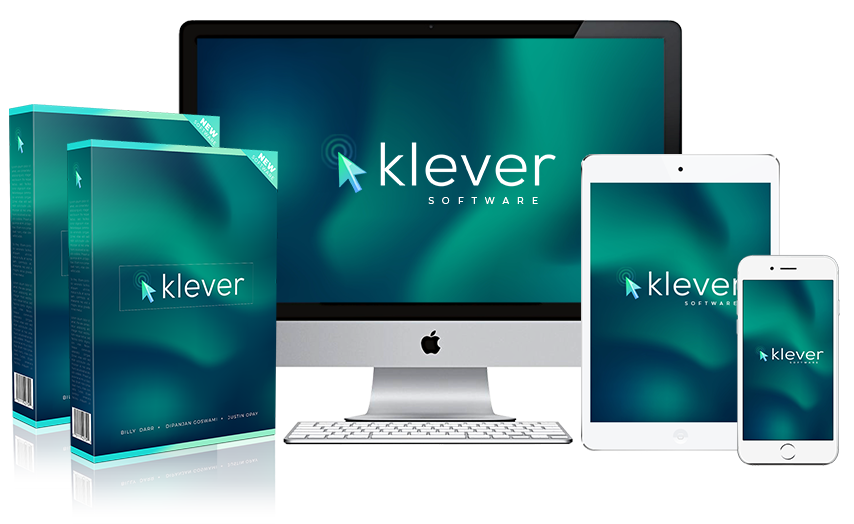 ---
Klever Review – What is it?
---
Klever is a software system that utilizes social media, more specifically, Facebook Fan Pages to generate engagement and traffic.
Klever Review
Owner/ Developer: Billy Darr
Product: Klever
Initial Price: $17 Up Sells: $39 up to $197 one time fees.
Website: http://grabklever.com/
Niche Market: MMO, Traffic Generation, Social Media Marketing
Refund Policy: 90 Day Money Back Guarantee plus $500
Recommendation: Recommend with **reservations**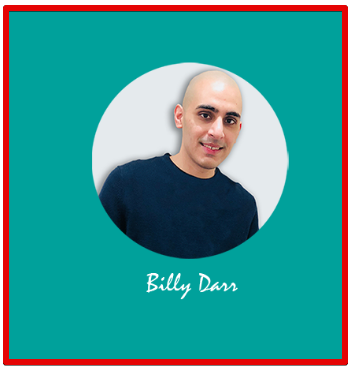 Billy Darr is a very successful online marketer. He and his team have spent a great deal of time and money in the development of Klever as a tool to streamline traffic generation through the use of Facebook. With 2.6 billion active users, Facebook has a tremendous potential as a traffic source for any business.
---
It is reasonably priced at $17 for initial offer. Of course, like everything these days, there are several up sells that go up to $197 for the full package and licensing rights. All are one time fees, so no recurring charges to worry about.
---
Klever Software Pricing:
---
Klever: one time fee: $17
Klever- Unlimited Edition – $39
The Unlimited Edition of Klever has Facebook Traffic, unlimited usage, unlimited traffic and sales. It also comes with additional tutorials.
Klever – Automation Edition – $39
The Automation Edition of Klever lets you unlock additional traffic features for even more free viral traffic.
Klever – Done-For-You Edition – $197
In this upgrade the Klever team aims to deliver Done-For-You traffic and Sales for you.
Klever Reseller Edition – $39
The Reseller edition gives you the rights to sell the Klever products throughout the funnel and keep 100% of the profits.
They basically give you the same funnel that would cost you much more to build than just $39.
Klever – Luxury Edition – $197
Individual custom funnel setup. Klever will actually set up a funnel for you on your hosting, and your accounts so you can build a list and make money.
Not only is the funnel completely set up for you, but they also include autoresponder integration, squeeze page setup, follow up emails added and additional traffic tutorials.
---
What does Klever Do?
---
Klever software is an autopilot, first Of It's Kind Facebook software allowing users to get traffic, leads and sales in seconds. You can leverage FB fan pages & messenger tech for free buyer traffic by Klever. It is a cloud based app complete with video training and support.
In addition, you have ability to manage multiple pages, multiple post types in total ease. More interestingly, with just 1 click, Klever will help solve bulk message of all fans. This is a great time saving feature of the software. You can watch the demo video below to watch Klever in action.
---
---
This Software Will Let You Leverage FB fan pages & Messenger Tech For Free Traffic. It has multiple options for bulk messaging fans, creating multiple post types, and finding viral Content to use in your posts. With Klever you have the ability to manage multiple Facebook pages and build and schedule posts with viral content to generate engagement and ultimately traffic to your business or offer.
The Klever software is touted as being beginner friendly requiring no tech skills, no email list, and no website. The software has the added features of managing post engagements and can quickly show the user the likes and comments each post generates.
---
Who is Klever For?
---
With the adults spending on average, 58 minutes per day on Facebook, Klever can be a valuable tool for anyone who wants to tap into the two plus billion users of Facebook as a potential traffic source. Everyone from internet marketers, to bricks and mortar businesses can benefit from Klever software to automate their pages and engagement.
It is touted as being beginner friendly, and from an ease of use and training stand point, it most certainly is. However, is it advisable and economically prudent to invest in a Facebook traffic software as a true beginner. Social media marketing can be an important source of traffic for one's business, but as a beginner, there will be many other tasks and expenses to consider.
---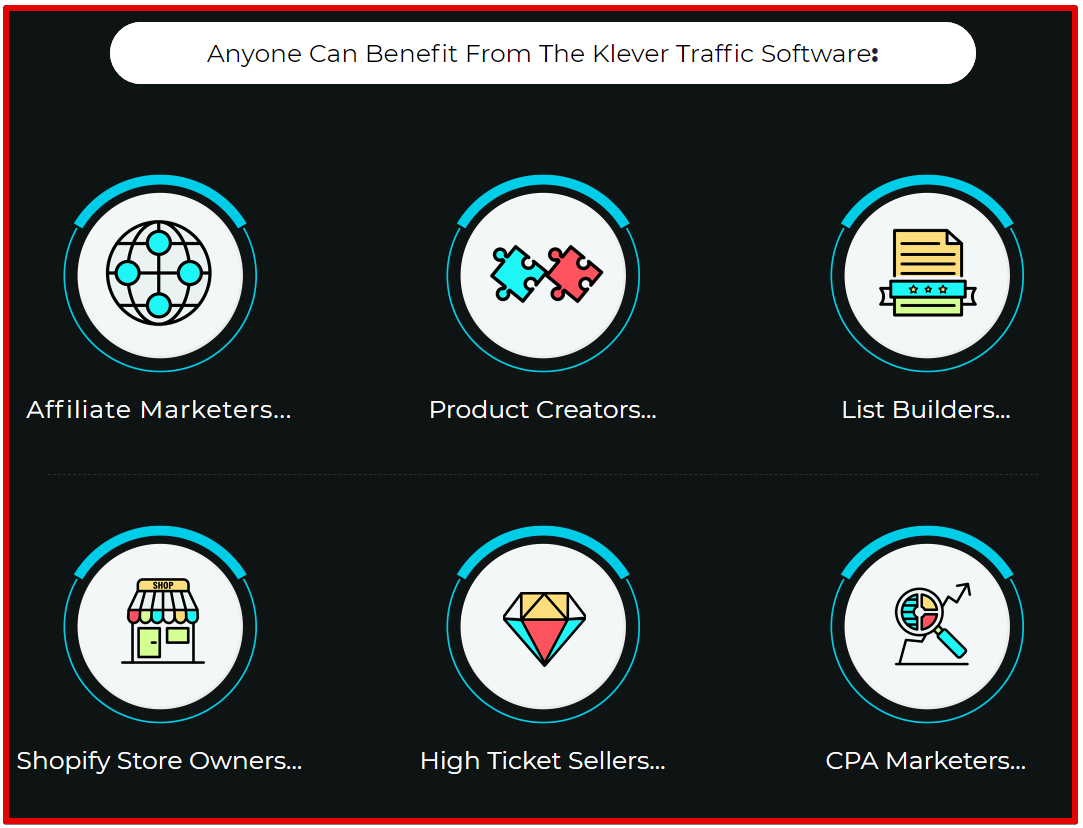 ---
Someone who has their business up and running, and has some experience with social media marketing, would be in a better position to utilize Klever in my opinion. The addition of this software would save time and ultimately money by automating much of their Facebook marketing efforts.
---
Is Klever Legit or Scam?
---
I am a tough but fair reviewer. The term "Scam" is a harsh and very serious charge. To say something is Legit, should carry the same gravity and thought. A true scam, is basically a total fraud and should be avoided. There are some Scams out there, but most products offered are not.
That doesn't mean they are all legit, or even that they should be recommended, it just simply means that most products will provide at least some benefit to most users. They may or may not be a good value, so as always, buyer beware and evaluate for your own situation and goals.
Klever software is NOT a SCAM! The software does a great job of organizing posts and engagements on Facebook, and can generate good traffic flow to your products, websites, or offers. It is easy to use, and has good video training resources. In short, it pretty much does what it says it will do. If you remove the lifestyle fluff of the sales page, and they all have it, which is for attention and selling you.
---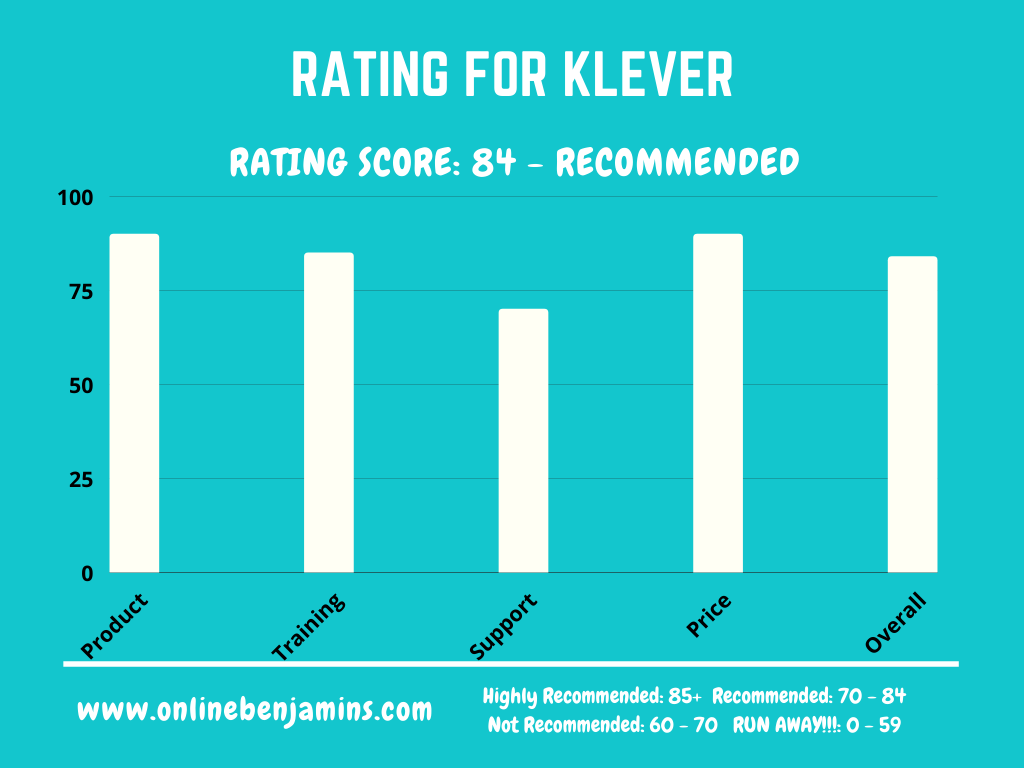 ---
Word to the wise: like all programs, it only works it you do. You can't simply purchase the product and make money. Online marketing is much more involved than that. If you are not going to actually apply and use the product, it will not magically work and make you money.
The developers of Klever are very confident in their product and offer a full 90-day money back guarantee. In addition to giving you your purchase price back, they promise that if you actually use the product, go through the training and apply what you learn, and still don't make money, They will pay you $500 for wasting your time.
That's a pretty bold guarantee, so your risk is zero, you make money with the product or they pay you for your time to try it.
---
Final Thoughts on Klever.
---
In summary, Klever is a cloud based app to quickly organize, develop and posts for Facebook fan pages. It recommends hashtags, viral videos, keywords, and content to maximize your audience engagement and then drive traffic to your products, websites, or offers.
---
---
Would I recommend it: Yes, with a qualifier. If you are starting or already marketing on Facebook and have some experience in online and social media marketing, then Klever can be a valuable and time saving tool for you. If you are a true beginner, I would not recommend it until you have a solid foundation of experience.
---
For complete beginners, I recommend you get training and support before spending money on this type of software. If you would like to see my recommended program for beginners, you can click here. It will give you a solid foundation in online business and marketing allowing you to build a real long term profitable business.
At that time, Klever could be a wise investment for you to consider.