Yes, there absolutely are opportunities for making money online without spending money. You don't have to take out a second mortgage or max out your credit cards to make money online. Some of us, after all, simply don't have extra money to spend.
But, we see all the ads and gurus hyping these "make money online" programs and courses. It's all over the internet and social media. We can't help but be at least curious.
Maybe your in the position of needing to make some extra money, for whatever reason, but you either can't, or don't want to spend money on an opportunity.
Almost seems counterproductive doesn't it? You need money, and some guru is telling you to spend hundreds, if not thousands, of dollars on his/her super duper, get-rich-quick, easy money, overnight millions "make money online" opportunity.
You can relax, because there won't be any of that here. We'll take a look at real opportunities for making money online without spending money.
The options range from online work from home jobs, to Freelancing work, to completing online surveys, to starting your own online business.
There tons of opportunities in each of those options. The growth of the internet combined with the recent pandemic has resulted in an explosion of make money online opportunities.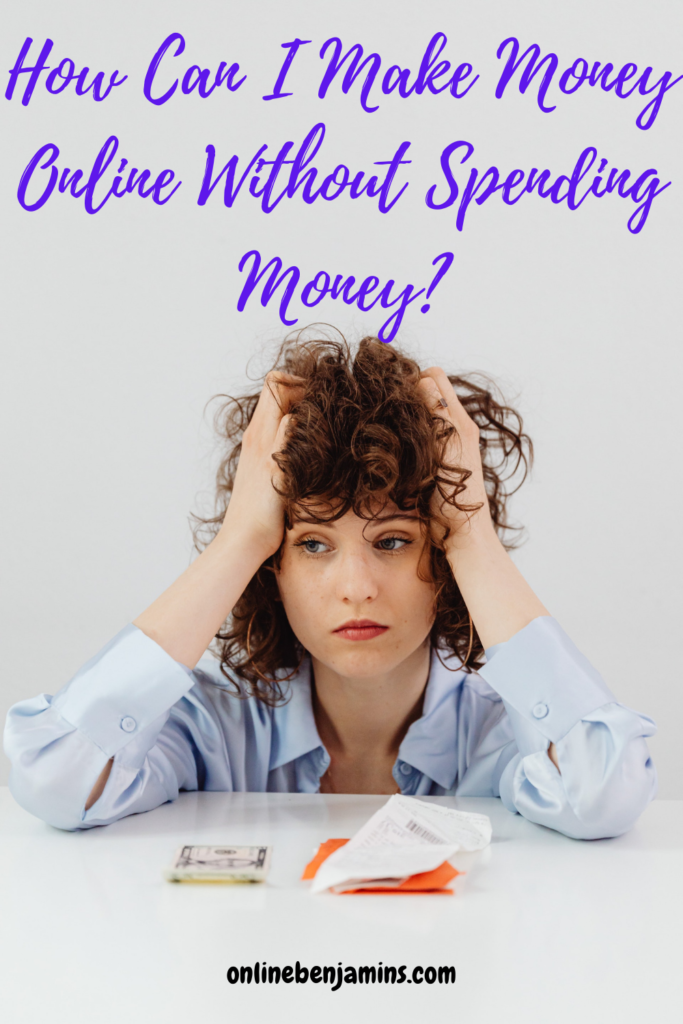 Quick Glance:
There are many great opportunities for making money online without spending money. They all fall into one of four broad categories: 1.) Online work from home jobs, 2.) Freelance Online opportunities, 3.) Start an Online Business, 4.) Complete online tasks and surveys. Each requires different skills and experience and they will vary greatly in income potential. Which is best for you will depend on a personal assessment of your skills, abilities, experiences, time availability and income requirements. It won't be easy money, it will take hard work, time and dedication and commitment.
| | Online Jobs | Online Freelancing | Online business | Online Surveys |
| --- | --- | --- | --- | --- |
| Min. Skill Level Needed | Low | Low | Moderate | None |
| Income Potential | Good | Very Good to High | Very High | Very Low |
| Time to 1st $100 | 1 – 2 Weeks | 1 – 2 days | Few Weeks to Months | Few days to Weeks |
| Passive Income Potential | No | No | Yes | No |
Options for Making Money Online Without Spending Money
---
Just so we are all on the same page. The opportunities we will be discussing here, are only those that don't require you to spend money. That means we will eliminate from the discussion those opportunities that may have a "free Trial" to get you started and then hit you up for money at the end of the trial.
With all that being said, the options for making money online without spending money will fall into four broad categories of opportunities. There are numerous opportunities for making money online without spending money in each of these categories which are as follows:
Online Jobs. You work as an employee of the company but work remotely online. They can be done part-time, and some also could be full-time.
Freelance Online Opportunities These are great if you're just looking to make a little extra cash. They're easy and extremely flexible, you are not an employee, but an independent contractor for one or several clients.
Start an Online business. There are some types of online businesses you can start with zero investment. All of these options can be done part-time, but they also give you the potential to grow into a full-time income in the future.
Complete online tasks and surveys – complete market research surveys for gift cards or cash.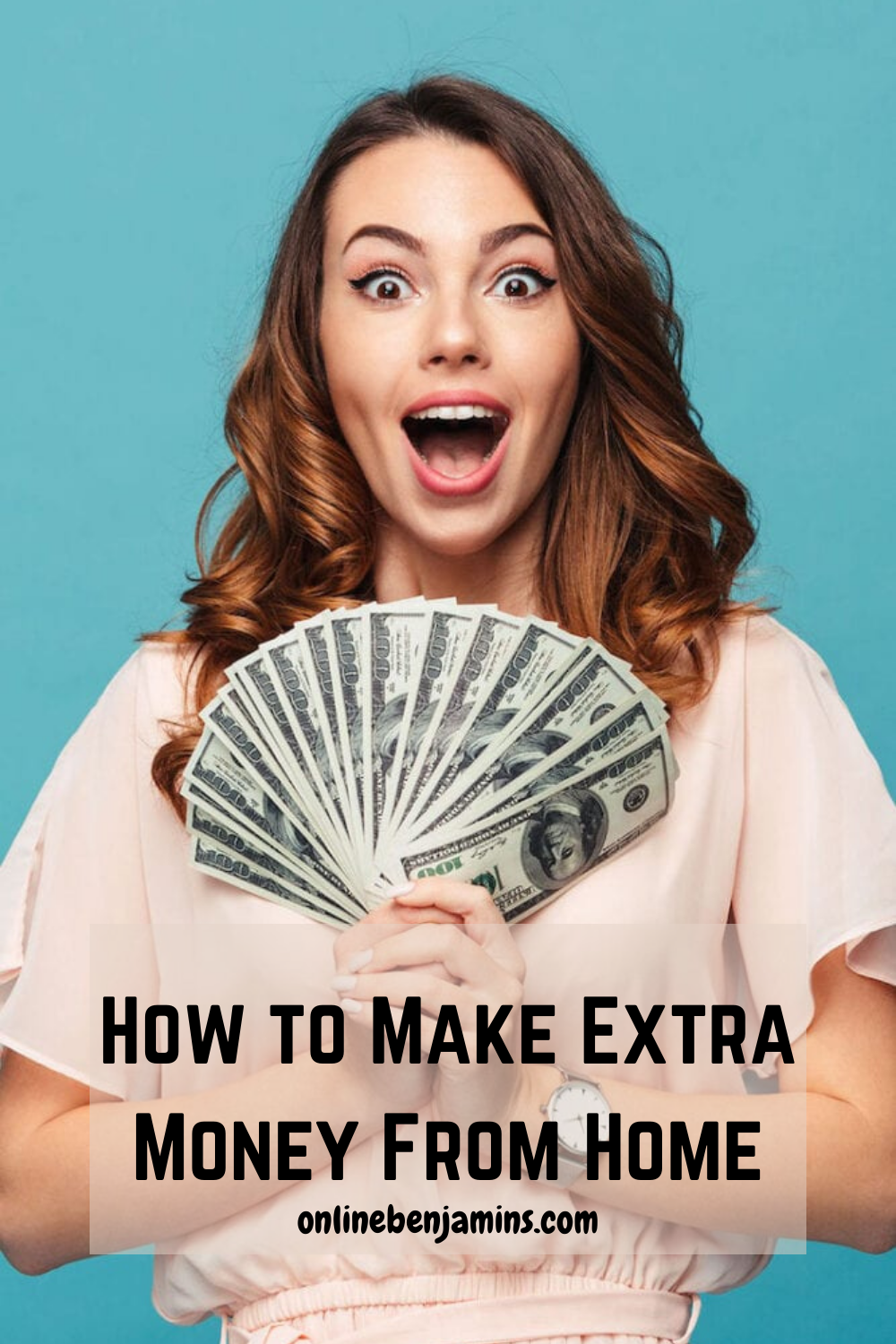 Yes, you really can get paid to take online surveys. You won't make a lot of money, but you can make some extra spending money online in our spare time. And, it's completely free check out some of the online survey sites below.
Swagbucks: Pays you in coupons, gift cards, and sweepstakes entries for your opinions. It's easily the most popular survey site.
SurveyJunkie: Focused solely on consumer goods, this site pays cash (in small amounts) in order to give brands feedback on new launches, products, and opinions.
InboxDollars: Qualifies your profile, and matches the information with market research companies to provide brand feedback. They pay in cash.
Before You Start – Make an Honest Personal Assessment
.
How do I determine which online opportunity is best for me?
The best advice is to make an honest personal assessment of your skills, talents, experience and interests. List what you know, what you can do, what you like to do and how much money you need or would be happy making online. Once you have your personal assessment, you can start to sift through the available categories and opportunities to find those that best match with you and your talents, abilities and personal goals and ambitions
There is no "best" opportunity for everyone, but there is a "best" opportunity for you. I have some forms your are free to download and use just click on the picture on the right.
Let's take a look at the various options for making money online without spending money, some of the available opportunities and where to find and access them.
Make Money Online Job Opportunities Without Spending Money
---
One of the quickest and easiest ways of making money online without spending money is to take an online work from home job.
A work from home job is like a normal job except you are not required to be at the office. There are a wide range of work from home job opportunities.
Due to the COVID-19 pandemic, many companies had no choice but to allow employees to work remotely from home. As a result, there are many companies that now offer full-time remote work positions.
It saves the company money as they need less office space and the employee saves time and money not having to commute to the office every day.
You can find these jobs on websites such as indeed.com, monster.com, and ziprecruiter.com. And, these sites are free to use for you as a potential employee, so if you find a job that fits you and you get hired, you will be making money online without spending money.
Some of the online job opportunities are done by telecommuting via zoom meetings and teleconferencing. Other work from home opportunities can include jobs such as customer service representatives, sales representatives, virtual assistants and many others.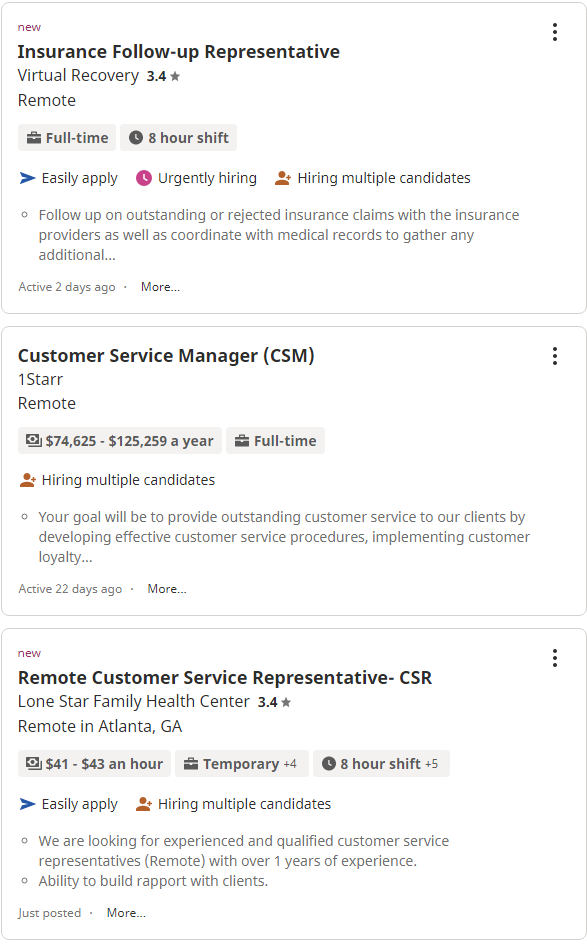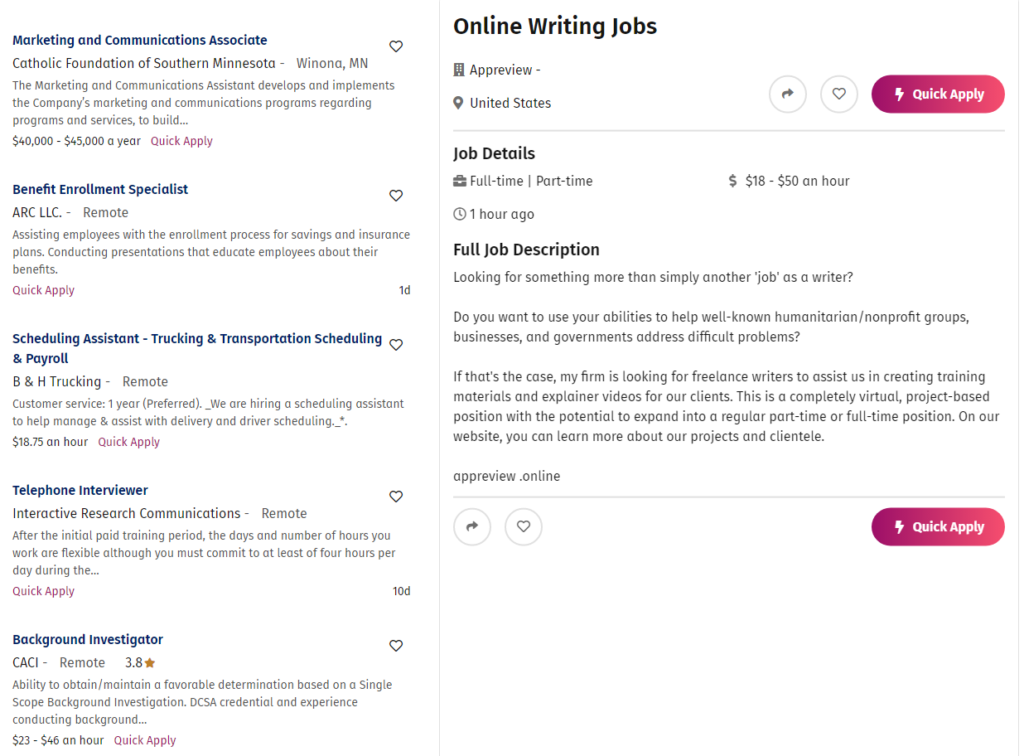 These are full time jobs where you are an employee just like you were working in an office.
The only difference is you don't have to commute to the office, you will be working online remotely from home or anywhere you can get a reliable internet connection.
As an employee, you will have access to the employer provided benefits such as health insurance, profit sharing and retirement plans.
Check the job listings to see what each employer offers as benefits to its employees.
Work-From-Home Job Skills
You don't need to have a college degree, specialized training, or certification to find an online work from home job. There are jobs available for nearly all skill, experience and education levels. There are however some basic skills and equipment you will need to work online from home.
A working computer system
A working phone
Knowledge of web conferencing software like Zoom, Skype and others.
A fast internet connection.
Good communication skills
Be Self Motivated
Be organized
Be able to manage your time effectively
Be able to focus and avoid distractions
Be Adaptable
It will be important that you do your personal assessment before you start applying for online work from home jobs. One, it will help with writing your resume and filling out the job applications. And, two it will open your eyes to some opportunities that maybe you didn't even know you could qualify for.
There are tons and tons of online job opportunities available. There is no way to possibly list them all. Check with the job recruiting sites like indeed and ziprecruiter and do a search for "work from home jobs". Then sort through those that fit with you and your talents, skills, and meet your income needs. (YOUR PERSONAL ASSESSMENT)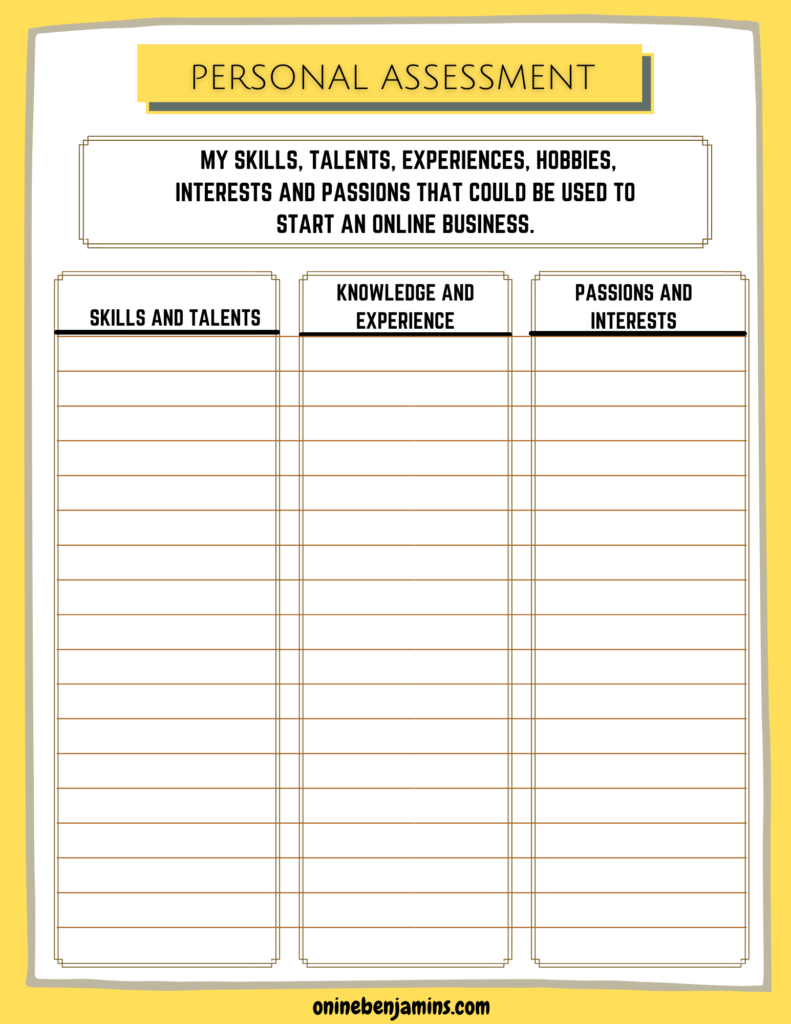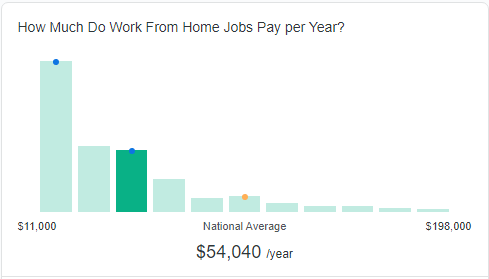 The opportunity is huge and you are in control. By working online, you can work for companies all over the world. No longer are you stuck with only the jobs available in your local area.
And, you can apply for only those jobs that meet YOUR needs and interests. There are jobs from personal assistant to data entry, all the way to legal assistant and accounting and everything in between.
In addition to online work from home jobs, there are numerous freelance job opportunities. And, if you would rather not have a boss, freelancing may just be the thing for you.
Online Work-At-Home Jobs Pros and Cons
Online Work-At-Home Jobs Pros
Employer Provided Benefits
Work Anywhere You have an Internet Connection
Don't have to Commute to the Office Everyday
Save Time and Money
Stable Income
Online Work-At-Home Jobs Cons
You Still have a Boss
No Passive Income
Schedule and requirements set by Others
Could Get Fired or Laid Off
Make Money Online as a Freelancer Without Spending Money
---
As a freelancer, you are essentially a self-employed independent contractor. You will be doing jobs, but you are not an employee. Which means you won't quality for the normal employer provided benefits. But, you won't have a boss, your schedule will be more flexible and you can take jobs from more than one company.
Freelancing takes a bit more effort than applying for online jobs. You have to list your skills and look for clients or companies willing to pay you for your skills. Once you have a track record of successful freelancing gigs, it becomes easier to get more clients and opportunities. At first, it will be a numbers game and you will have to apply for many jobs to land your first paying gigs.
If you have a skill (any skill) you can find people who'd be willing to pay you to work for them as a freelancer. This is one of the fastest and easiest ways of making money online without spending money. You can literally start right now.
Millions of people around the world are working as freelancers. According to a 2019 survey report by Upwork and Freelancers Union, there are more than 57 million freelancers in the US alone, and expected to reach 87 million by 2027.
Now, since you won't be an employee and you won't have a boss, it will be very important that you can keep yourself motivated and on task. You need to get the work done quickly and meet or exceed your clients expectations. You have to be able to work without supervision, it's all up to you.
What Skills Can You Provide as a Freelancer?
writing skills? Become a freelance writer
Can you type quickly? Perform typing and transcription jobs
Have a good accent? Do voice over projects
Know how to drive sales with your words? Become a direct response copywriter
Can you design logos and banners? Become a graphic designer
Know how to code? Apply for thousands of programming jobs.
Create PowerPoint presentations, proofread and edit content, find data entry work, edit videos, etc.
Speak more than one language? Become a language Tutor
Have a nice voice? Provide transcription and or voice over services
Become a Virtual Assistant and do a variety of tasks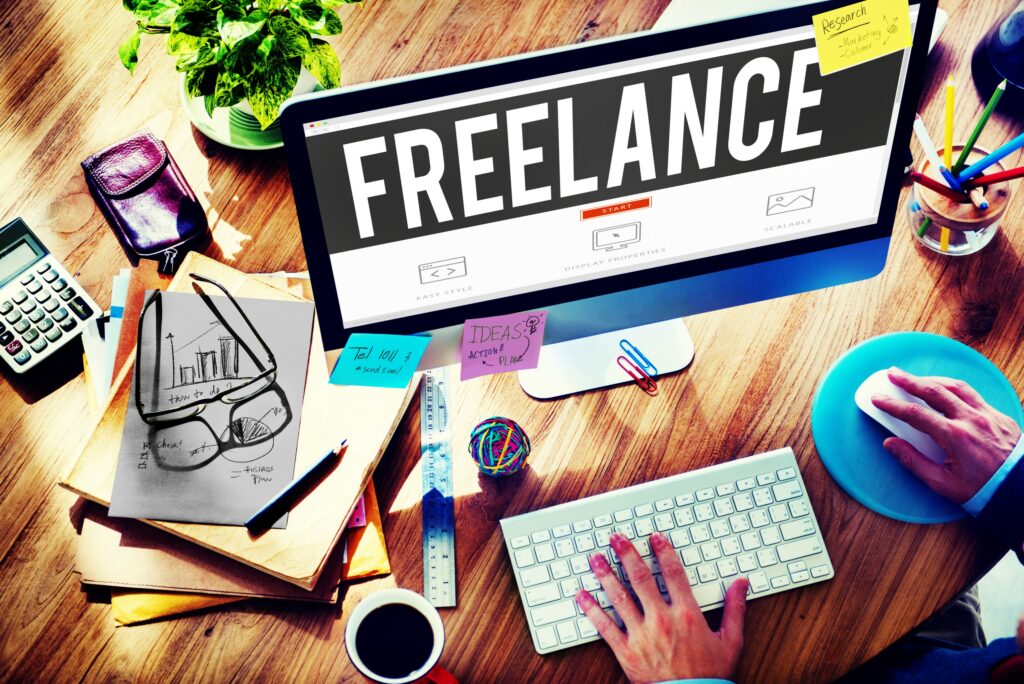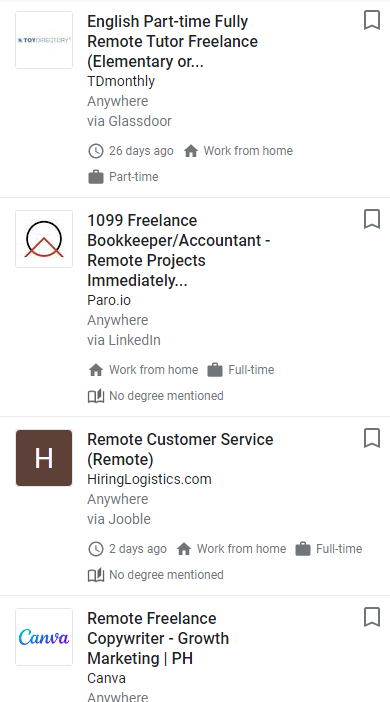 These are just some of the freelancing websites, there are many more. Once you know your skill set by completing your personal assessment, you can search Google for:"your skill" freelance opportunities.
The more skills and experience you have, the more you can make as a freelancer. Freelance writing jobs start around $20 an hour up to $100 per hour for the more experienced writers. If you are a graphic designer, some of them are charging up to $200 per hour for their designs.
Again, you will need a computer, or access to one (think public library), and or a smart phone as well as an internet connection. The opportunities are seemingly endless and we couldn't possibly list them all here.
Do your personal assessment and start exploring some of the freelancing sites to see what others are offering and how much they are charging. Then you can get an idea of what you can offer as a freelancer that fits with you and your skills and talents. Freelancing, over time, can evolve into a full fledged online business where you hire others to do some or all the work.
Freelancing Pros and Cons
Online Freelancing Pros
You can Work Anywhere in the World
You Choose the Opportunities You Want to Take
Can Evolve Into an Online Business
Can Make a Very Good Income
Be Your Own Boss
Online Freelancing Cons
Have to Find Clients
Income can Vary Month to Month
No Passive Income
If You Want to Take Off, No Money Comes in
No Employer Provided Benefits
Make Money Online Business Opportunities Without Spending Money
---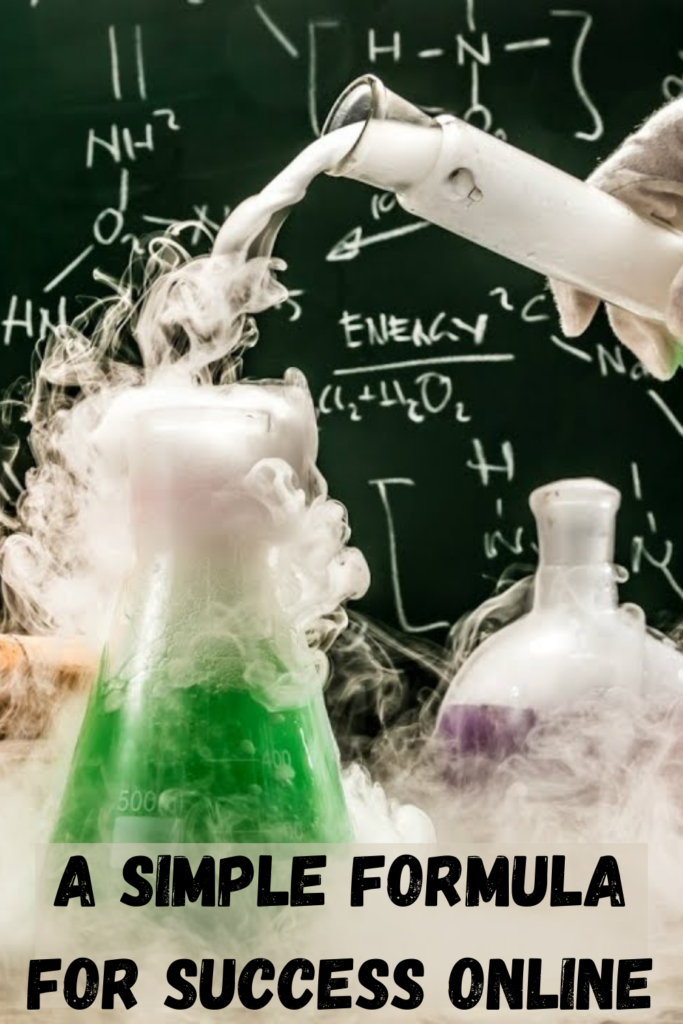 Now let's consider the opportunities for making money online without spending money by starting your own online business.
Now, I know what you're thinking, starting a business takes money. And, in many cases, you would be right. But, there are online businesses you can start without spending money.
It will take more time to build a business online without spending money, but it can be done. And, over the long term, having your own online business can provide a substantial income and time freedom to enjoy other things in life.
Let's be up front. Starting a business is hard work. It's a simple formula but, there are no easy money or get-rich-quick opportunities.
Those that claim to be such are just selling you a line of BS. Let's take a look at some of the REAL online business opportunities for making money without spending money.
1.) As we mentioned earlier, becoming a freelancer can evolve into an online business. In fact, many of the freelancing job opportunities can become online businesses where you hire other freelancers or employees to take on some of the tasks your clients hire you to perform.
2.) Online Consulting or Services business – This will require more skill and experience than some of the other freelancing business opportunities, but if you have some specialized skills, you can make a very good income from consulting. And, if you have a computer and smart phone you can get started without spending money.
Skills Good for Consulting Service Business
Graphic Design
Social Media Consultant
Website Design
SEO (search engine Optimization) services
Online Tutor
Language instructor
Lawyer
Accountant
Computer programmer
And many more
3.) Start an online ecommerce business – start your own online store, sell your own products or source products from other companies. You can get started without spending money, however it will take more time and effort to get it up running and making money.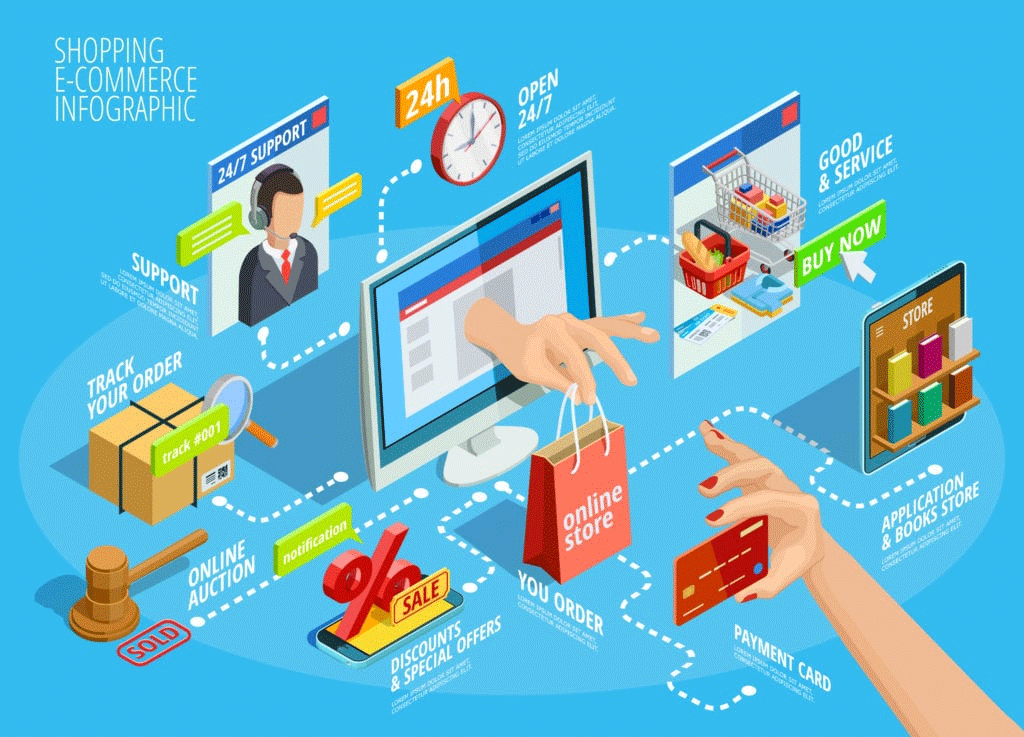 Online Dropshipping – You list products on your online store and when someone orders, the manufacturer ships directly to your customer. You never have to buy any inventory.
EBay – Sell your own crafts and products or just stuff you have and don't want anymore.
Etsy – sell designs, great if you have skills in art or photography
Print on Demand store – Have your designs printed on mugs, t–shirts, caps and then, like dropshipping, there is no need for inventory. Customer places order then printer produces the item and ships to your customer.
Create and sell your own online e-courses if you have a special talent or skill set.
4.) Build an online Affiliate Marketing Business – Affiliate marketing is the process where you get paid a commission for marketing another person's or company's products. As an affiliate you earn a commission for the products sold as a result of your marketing and promotional efforts.
If you are interested in learning more about affiliate marketing, check out the free training at Commission Academy.
Just click on the photo on the right and get some outstanding training from a couple of very successful affiliate marketers.
It's completely free, no credit card will be asked for, and you will have a much better understanding of the online affiliate marketing business.
Affiliate Marketing Opportunities
Blogging – Start an online Blog and promote affiliate products and services
Niche website – Build a website around an interest or passion and promote related products and services.
Social Media – Build up a social media following and promote affiliate products in your posts, reels and stories.
YouTube – You can start a YouTube channel for fee and film with your smart phone or computer and promote affiliate products and services with your videos.
You can make money online without spending money with any of these opportunities. They all will require different skills and experiences and they are not for everybody. That's why it is important for you to do your personal assessment. Don't worry, nobody will check your work. This is just for you to make a good informed decision about which online opportunity is best for you and gives you the greatest chance for success.
Online Business Pros and Cons
Online Business Pros
High Income Potential
Building a Marketable Asset
Can Generate Passive Income
Work From Anywhere in the World
Be Your Own Boss
Online Business Cons
Takes Time to build and See Returns
It's Hard work
Income can Vary Month to Month
The Buck Stops with You
No Employer Provided Benefits
So, What is the Best Option for You?
---
I know we've covered a lot of ground here and mostly just hit the high spots. You could write a book on this subject, I'm not sure but I bet somebody already has. 😉 It's important for you to understand that there are many opportunities out there for making money online without spending money.
When working online, you can literally work anywhere in the world and your employer or client can also be anywhere in the world. You are not bound by any geographical or political limits. It's all up to you, you're in control. You get to decide which jobs you will apply for or take.
Choose which freelance gigs you'll accept or which online business you will start. The best option for you, is dependent on you and what you can do, what you would like to do, and what you want to do. There is an opportunity out there that fits you, you just have to put in some time to search it out.
I highly recommend, that before you start, you do an honest personal assessment of not only your skills, talents and experiences, but also your hobbies, interests and things you are passionate about.
If you can find an opportunity that meets your income needs, matches your skills and experiences, and involves something you're genuinely interested in or passionate about – YOU HAVE WINNER!
Your chances of success, in a job, freelance opportunity, or in your own business, are much greater if the opportunity you pursue is something that you're interested in because you are more likely to stick with it when the inevitable tough times come along.
I hope this helps you in your search for making money online without spending money. If you have any questions, comments, suggestions or concerns please leave them in the comment section below. I will get back to you ASAP and will be happy to help if I can.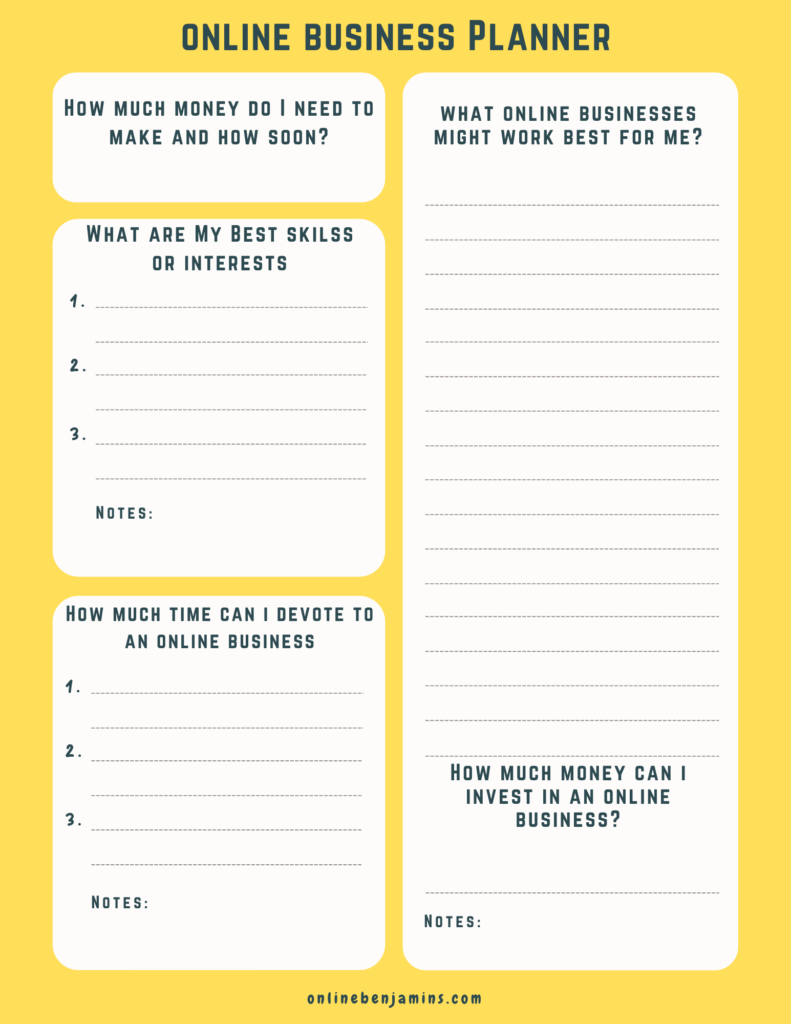 I'm Looking forward to hearing from you,


Rex
P.S. Again, COMMISSION ACADEMY is COMPLETELY FREE to get started. No catch, no obligation, no bait and switch. I will personally be in touch with you upon joining to offer my support and guidance to help you get up and running online.
P.S. If you have any questions or are unsure of anything, I am here and I promise I will get back to you on all of your questions and comments. Just leave them below in the comment section. Follow me on Twitter: @onlinebenjamin1, Instagram: dotcomdinero, and Facebook: Online Benjamins

Hi,
Thanks for stopping by and congratulations for taking the first steps to building your own online business. I've been in business both offline and online since 1997. I would consider it an honor to help you build your business. Father of 3, life long outdoorsman with an education in Genetics and Economics. This site is about cutting through the BS and finding the real opportunities in the online world. I look forward to working with you.