The make money online world seems to be flooded with more and more "systems" promising easy and quick money. The latest craze seems to be the cloud based, done-for-you systems where, it is claimed, even newbies can make money online in no time. 😉 Recently, I came across another one of these "systems", ProfiTORIAL 2.0, and we'll take a look under the hood here.
If you've read any of my other reviews, then you are familiar with my opinion on most of these "cloud based" systems and their limitations. So, that being said, we will also compare ProfiTorial 2.0 with my #1 recommended make money online platform, the Wealthy Affiliate. You can get a free 7 day trial of Wealthy Affiliate.
---
What is ProfiTORIAL 2.0?
---

---
ProfiTORIAL 2.0 Review
Name: ProfiTORIAL 2.0
Website: www.profitorial2-0.com
Price: $12.50 + Up sells
Owners: Jason Fulton and Seun Ogundele
Niche: Affiliate Marketing
Overall rating: 50 out of 100 – not recommended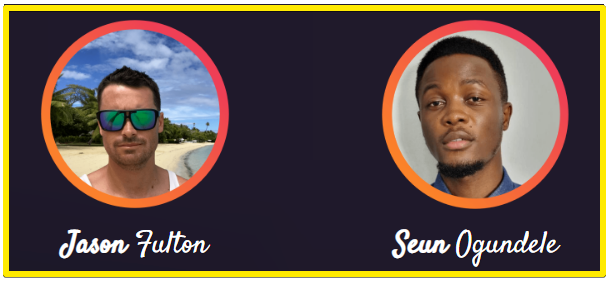 Well, according to their sales and affiliate pages they claim ProfiTORIAL 2.0 is a Never Before Seen System. According to the developers, You've never seen anything remotely similar to ProfiTORAL – it's a world's first, one of a kind app…PREPARE FOR AN UNSTOPPABLE FLOOD OF FREE BUYER TRAFFIC & SALES!
OK, these statements should be an enormous red flag for you. "Unstoppable flood of free buyer traffic" I call BS! If they had that, they would be living on some private Island somewhere trying to find places to store all of their money. There is no such thing. But, anyway, here is what they claim the features of ProfiTORIAL 2.0 are:
Built For Newbies…
5 DFY Campaigns Included
Instant Results (Within Minutes)…
No Spamming Social Media…
Traffic That Converts Into Sales…
Completely Automated Software…
Step-By-Step Training Included…
White Glove Support Team…
120 Day, 3X Your Money Guarantee…
Set & Forget System – Make Autopilot Income
Supposedly ProfiTORIAL 2.0 uses a Little-Known Method/Hack that big Mega Corporations are using. Basically you will be given some landing pages on their server that you can place affiliate links on. These landing pages they call "advertorials", combination of advertisement and tutorial. You've seen them in magazines and on line. They seem to be showing you some unique solution to a problem and, at the bottom in very fine print, you will see "paid advertisement".
They have pre made landing pages ( they done for you part) in different niches. You apply to different affiliate networks, get your affiliate links for similar products as the landing page (advertorial) is promoting, change out the affiliate links for your own and then publish the page.
---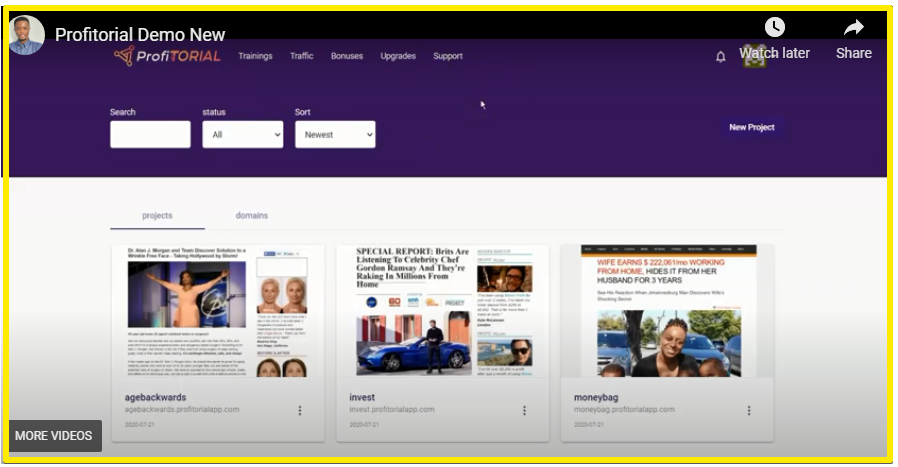 ---
Of course, you need traffic, they claim to have over 200 FREE traffic sources that will flood your page (site) with traffic and buyers. Well good luck with that? They simply give you a list of social networks etc where you can post a link to your "site", unless you have a big following on these networks, you will see very little traffic. The following is what they advertise as the features of ProfiTORIAL 2.0:
PROFITORIAL V2.0 FEATURES
ProfiTORIAL V2.0 Web App: You'll get instant access to the ProfiTORIAL Web App, which works on any device with an internet connection.
ProfiTORIAL PIM Builder: PIM's (Passive Income Machine) get you free traffic & sales via a proven promotional strategy that converts traffic into commissions like clockwork…
5 DFY ProfiTORIAL Campaigns: Not only will you get access to this, you'll also receive 5 done for you campaigns that you can start earning with right out of the gates…
Step-By-Step Training: Inside this over the shoulder training, they'll show you how to make the most out of your ProfiTORIAL V2.0 account.
Built In Traffic: You need traffic to earn online… Which is why they're including FREE, built in traffic with your ProfiTORIAL account
White Glove Support: They want your experience as a user to have that "WOW" factor so they're giving you access to their white glove support team…
---
How Does ProfiTORIAL 2.0 Work?
---
ProfiTORIAL creates for you what they call, NPE's (Nitro Profit Engines) that they say will "fuel your links with endless converting traffic in any niche, within minutes". NPE's are actually advertorials, a great way to presell any offer online. However, traffic will still be dependent on your following or "paid" ads. Always remember, they are trying to sell you so it will be a little hyped up.
WHAT DOES IT DO?
Again, if you've been reading any of my reviews, another 3 step system. Some marketing genius has determined that we'll believe anything if it can be done in 3 steps.
STEP 1. – Choose Select A Done For You Campaign Inside The Members Area

STEP 2. – Update Plug In Your Affiliate Link So You Receive Commissions

STEP 3. – Profit Activate The Built In Traffic And Watch As The Profits Roll In…
They do have numerous done for you (DFY) templates, or landing pages, in a number of popular online niches. They actually are well-designed and you can edit them in addition to changing the affiliate links. Some of the categories available are, Health, Fitness, Insurance, Gadgets, Skincare, Weight loss, Hair Loss, Sweepstakes, online dating, diet, men's health, make money online and more. In the up front offer you get to choose 5 of these templates.
---
---
Once you choose your templates in the niches you are interested in promoting, you still need to apply to affiliate programs to get your links and then add them to your templates. Then you can make any other edits to the template and then save it under a name you choose. Then simply publish it. It will reside on their server, and it will stay with them even if you decide to leave. All your work stays with them. So keep that in mind as well.
Then traffic, they claim to have over 200 sources of "free" traffic but when you click traffic on the dashboard of ProfiTORIAL 2.0 you are taken to a list of around 90 different social media sites and other web information sites. It is up to you then to open accounts with each and find a place to promote a link to your "site" landing page. Not exactly a flood of free traffic that they claim. Check out the video below for a "non-biased" review of the ProfiTORIAL 2.0 system.
---
---
Tools and Training:
There are several "training" videos that come with Profitorial, they are short and very basic. Not much on how to apply for affiliate programs or how to promote your site once you have it ready.
Support:
There is a support function within the Profitorial software dashboard, but you must wait for them to get back to you and time is money.
Pricing:
According to the developers, with the up front offer of ProfiTORIAL 2.0, you will get the following:
ProfiTORIAL Web App – $1997 Value
ProfiTORIAL PIM Builder – $997 Value
ProfiTORIAL Built In Traffic – $797 Value
5 DFY Campaigns – $597 Value
Step-By-Step Training – $197 Value
World Class Support Team – PRICELESS
120 Day Triple Your Money Back Guarantee
As with all of these inexpensive programs, there are several upsells to get full use of the entire system. They are listed in the graph below. So, as you can see, you could spend north of $500 to get the entire package. They want to lure you in for $12.50 then they will push the extras to you.

---
Who is ProfiTORIAL 2.0 for?
---
The developers of Profitorial 2.0 claim they Built it For Newbies, and it actually is pretty simple. Not as simple as they make it out to be. You won't need any technical skills, just point and click to make your edits and place your affiliate links. Moderate to advanced marketers will find this software to be very rudimentary at best.
As with any of these "cloud based apps" there will be a lot of similar pages since everyone has access to the same templates. This will start to create what google terms "duplicate content" which will hurt your search rankings and traffic. If you want to build a real online business, you will need to learn how to build your own unique web presence.
I recommend you check out Wealthy Affiliate and take advantage of their 7 day free trial. It's not a get-rich-quick scheme, but if you are willing to learn and put in the work to apply what you learn, you can build a profitable online business. And, full disclosure, as a member of Wealthy Affiliate myself, I would earn a small commision if you were to become a paying member.
Profitorial 2.0, on the other hand, will leave you frustrated. The good thing is it's only $12, if you don't buy any of the up sells, and they have a money back guarantee that is enforced by the Warriorplus affiliate network, so you can get your money back it you contact Warriorplus.
---
Can You Make Money with ProfiTORIAL 2.0?
---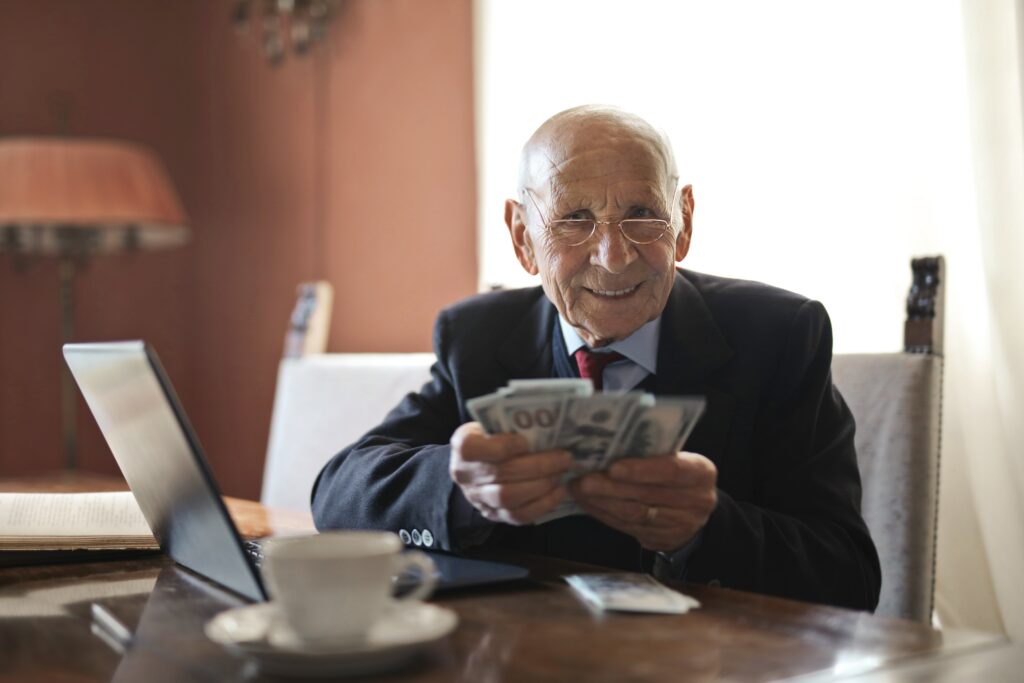 As I state in most of my reviews, YES you can make money with Profitorial 2.0. Can you make the money they claim in their sales pages? Only if you are willing to put additional funds into learning and adding paid ad methods. The "free" traffic they claim to provide is very suspect at best and will not provide the amount of traffic you will need to make any real returns.
You most likely will spend weeks and months promoting your landing page "site" on the included "traffic sites" and eventually you will make a sale or two. Surely enough to reclaim your investment in the program, but there are much better and more profitable ways to make money online. And, if you are not careful, you will lose the drive and determination to start your online business, which is the real deal killer.
---
ProfiTORIAL 2.0 Pros and Cons
---
The table below lists some Pros and Cons of ProfiTORIAL 2.0. These are my opinion only, and I suggest you check it out for yourself if you are still interested. There are many "reviews" on the internet, but keep in mind many of those are paid ads by affiliate marketers, like myself, that are getting paid a commission if you buy the product. Which is not necessarily bad, but sometimes they just promote the product and leave out the negatives. So, buyer beware, always.
| ProfiTORIAL 2.0 Pros | ProfiTORIAL 2.0 Cons |
| --- | --- |
| no webhosting or recurring fees | everybody uses same templates- duplicate content |
| step-by-step system tutorial | your work remains on their site even if you decide to move elswhere |
| simple point and click software | traffic sources are suspect at best |
| 120 day money back guarantee | You will need to invest in paid ads to generate any serious income |
Be Aware of:
You will essentially be building what are called "landing pages" on their website or server. As long as you are a member, or as long as they continue to support the website, your landing pages will be functional, if they decide to close down, or you decide to take your business elsewhere, all of your work stays with them. They own it, you don't.
If you click on their website, you will notice that the first thing that comes up is a security warning. How many potential customers do you think will go ahead and click through that warning to actually get to your landing page? This is a huge red flag for me, that they haven't invested in the necessary web security certificates for their site.
---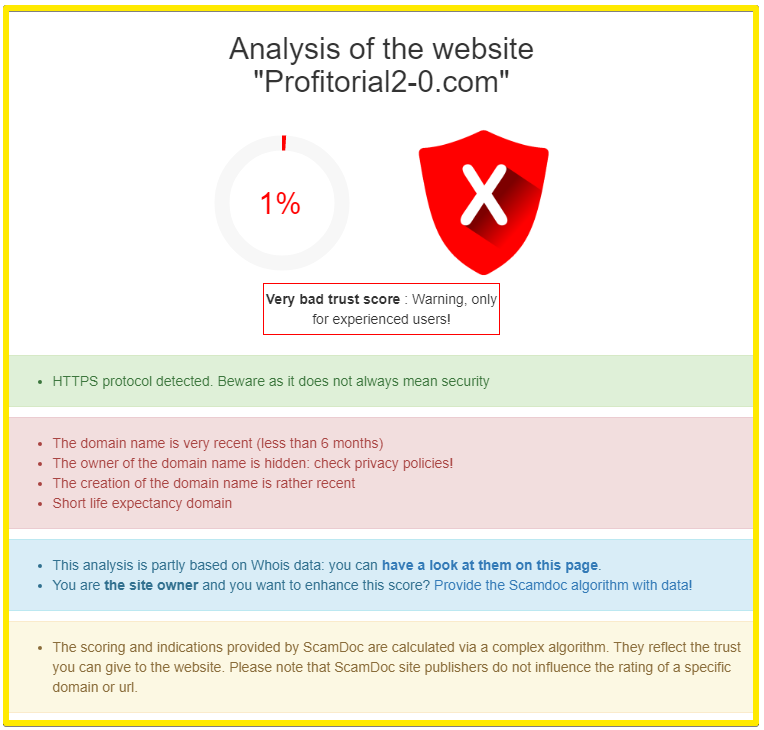 ---
Bonuses:
BONUS #1 – $2K A Day LIVE Invite – Real Value = $1997
BONUS #2 – Discount Coupon – Real Value = $997+
BONUS #3 – Agency License – Real Value = $497+
BONUS #4 – FB Community & Coaching Group – Real Value – $ 197+
---
ProfiTORIAL 2.0 vs Wealthy Affiliate
---
While ProfiTORIAL 2.0 is a DFY, cloud based system with limited options, Wealthy Affiliate will teach you how to build your own online business with literary unlimited options. The Table below is a side by side comparison of ProfiTRIAL 2.0 and the Wealthy Affiliate Platform.
---
ProfiTORIAL 2.0: The Final Verdict
---
I have taken the time to research the product online by going to Warriorplus and reading the affiliate offerings and sales page for ProfiTORIAL 2.0. I have read the other reviews online as well as watched several of the YouTube videos, so you don't have to: 😉 You're welcome, by the way. I DO NOT RECOMMEND THIS PRODUCT. The graph below summarizes my research on the product.
---
---
Again, if you are interested in building a real, profitable and long term online business, check out my review of the Wealthy Affiliate System here: Or, simply click the button below to get started with your free 7 day trial.
I'm Looking forward to working with you,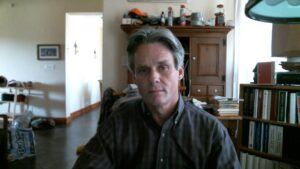 my.wealthyaffiliate.com/rex10
Facebook: Online Benjamins
Twitter: @onlinebenjamin1
Instagram: dotcomdinero
Rex
---
P.S. Again, Wealthy Affiliate is COMPLETELY FREE to get started. No catch, no obligation, no bait and switch. I will personally be in touch with you upon joining to offer my support and guidance to help you get up and running online.
P.P.S. If you have any questions or are unsure of anything, I am here and I promise I will get back to you on all of your questions and comments. Just leave them below in the comment section. Follow me on Twitter: @onlinebenjamin1, Instagram: dotcomdinero, and Facebook: Online Benjamins
Hi,
Thanks for stopping by and congratulations for taking the first steps to building your own online business. I've been in business both offline and online since 1997. I would consider it an honor to help you build your business. Father of 3, life long outdoorsman with an education in Genetics and Economics. This site is about cutting through the BS and finding the real opportunities in the online world. I look forward to working with you.