Small business email Marketing, and small business marketing in general for that matter, comes with its own unique opportunities and challenges. What is Marketing, really? It's about getting your business, product or service in front of potential customers.
Ultimately, it's about attention. How do You get the attention of potential customers to your product, your service or offering. If nobody knows about your business, You will soon be out of business. While there are many methods and techniques for small business marketing, we will focus on the old reliable, and still very effective, email Marketing for business.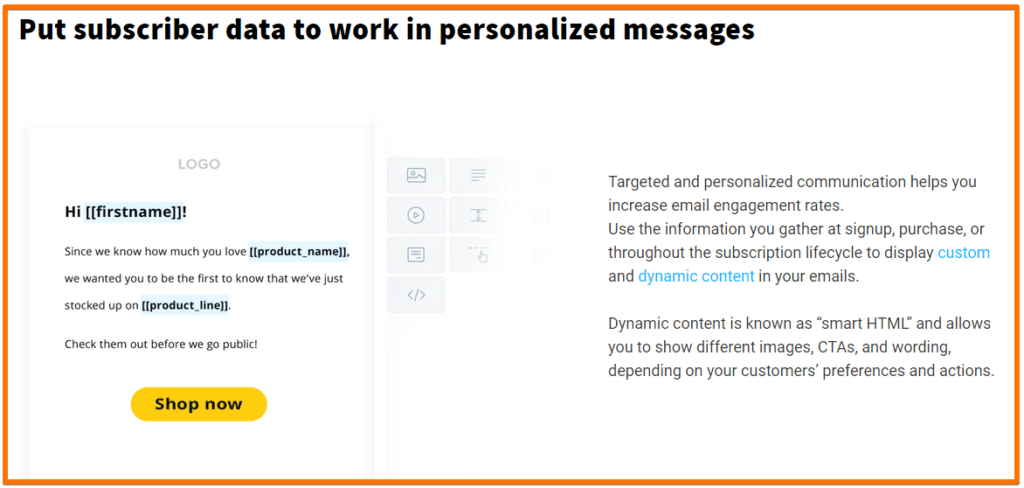 Email Marketing for a Small Business
---
Small business owners have to wear many hats. Everything from general manager to HR director, to customer service and somewhere in there, Marketing Director/ sales Manager. Unfortunately for many, Marketing Director is last on the list because the immediate responsibilities of running their business can take up all the attention and money leaving little time or resources for marketing.
There is a solution however, email marketing. Some of the biggest corporations in the world use email marketing and generate literally billions of dollars in revenue from their efforts. Now granted, they have marketing departments and sales people and much larger checkbooks.
Small businesses however, now have email marketing options available as well. Email marketing services / software that with a few simple steps, will collect email addresses, store them on a list, and even send out emails to your list automatically. These services have simplified the process of email marketing for even the busiest small business operator.
Known as Email Automation services / software, or email autoresponders, these platforms offer the tools of the big corporations to even the smallest of small businesses. For a small monthly fee, they become your "email Marketing Department". You can send specific targeted emails to your email list keeping them up to date on your business, products, and services.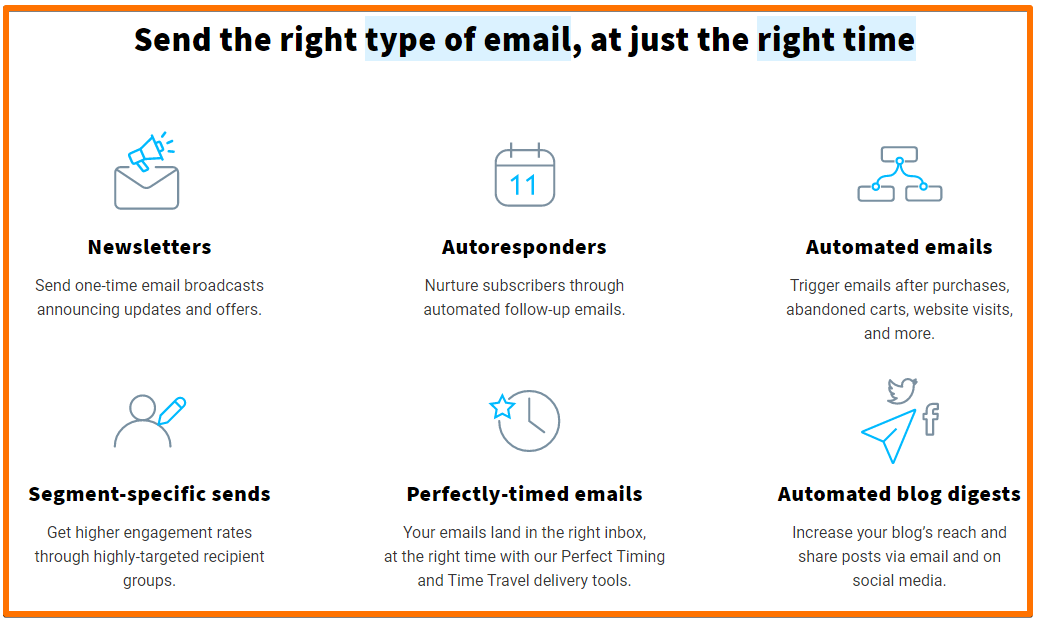 Small Business email Marketing Software
---
Email Autoresponders have greatly simplified the email marketing process and made it accessible to business and individuals of all levels of marketing experience. With a little planning and a few clicks of your mouse, You can have a completely automated email marketing campaign up and running for weeks or even months in advance.
First, what is an email autoresponder? It's simply a software that will automatically send a preloaded message to a list of email addresses based on some "triggering event". These events vary and are set up by the user of the system beforehand. It could be a welcome email upon signing up to your list, a thank You email after a customer makes a purchase, or simply time based emails for news about your business or new products, services or offers.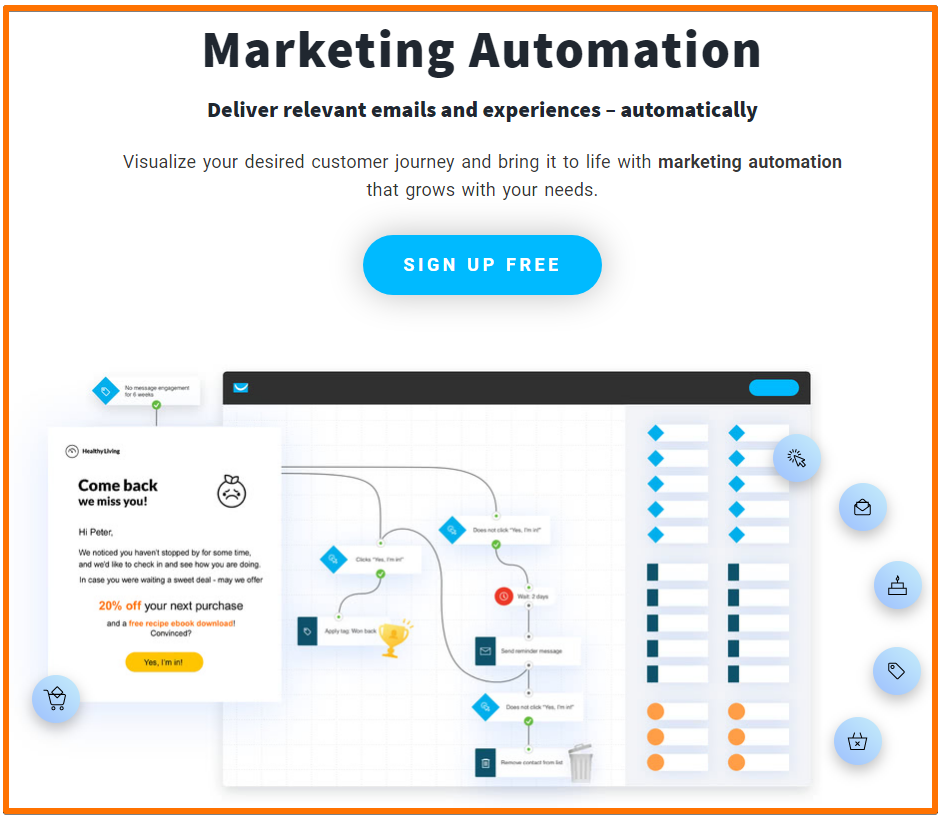 The options are endless and give the small business the ability to stay in contact with their potential customers directly. Email marketing services / autoresponders are all over the internet and this article is not for reviewing all the various services, we will do that in another article.
Most all major email marketing services will be able to automate and simplify the process of building and email campaign for individuals and small businesses. But first, YOU GOTTA GET EMAIL ADDRESSES!
Email Marketing Tips Small Business
---
Of course, the number one email marketing tip for small business, or any business for that matter, is You have to build an email list. You can't very well send emails to customers or prospects if You don't know their email addresses. You can get as creative as You want in collecting email addresses, as long as You get them collected.
If your business has a social media presence ( and if not get started now) You can collect emails from your social media accounts just as from your website. Again, get creative, You will get a better response if You offer some kind of incentive however. You can use the landing page feature of your email autoresponder to build you own sales funnel to build you email list. For more information on how to build a sales funnel check out my article: How to Build a Sales Funnel on a Budget.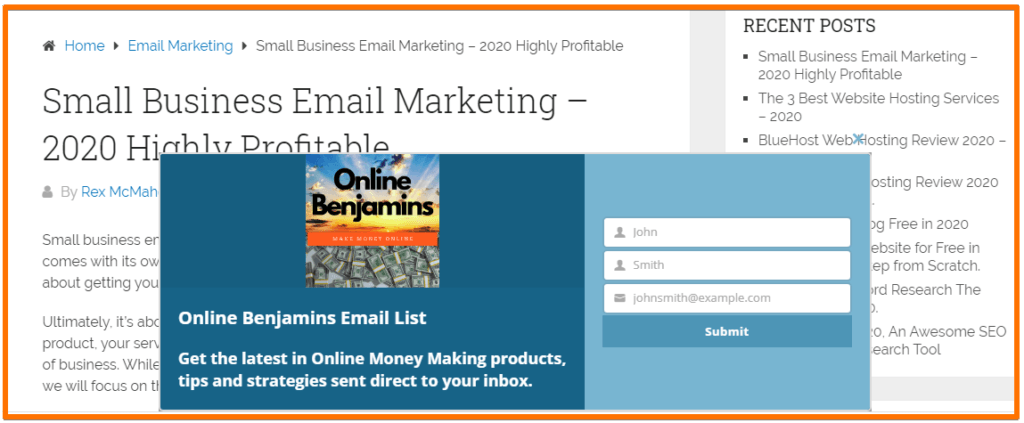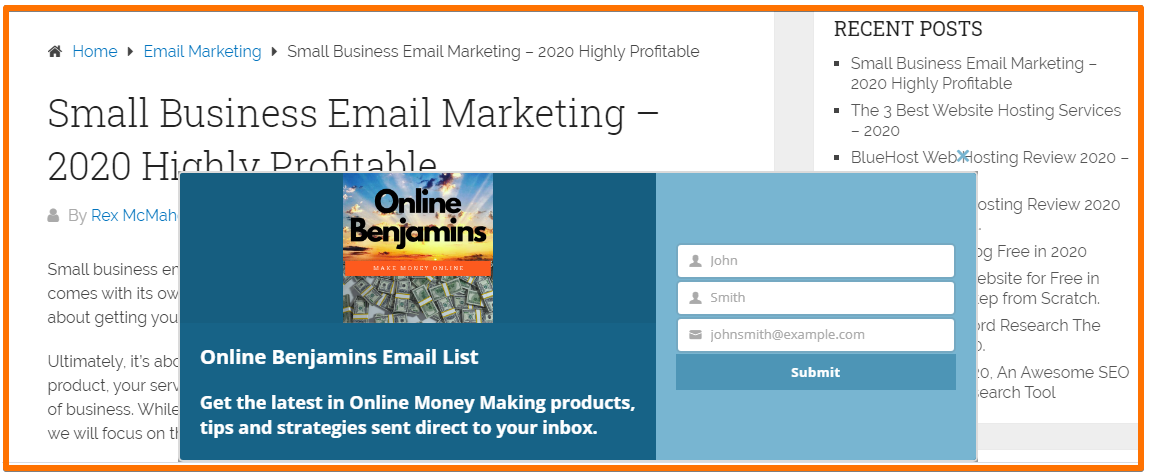 You can offer a prize drawing of some kind as an incentive to gather email addresses. If You are doing print advertising, direct customers to your website or social accounts to sign up for the prize drawing. Use your imagination, it doesn't have to be expensive, just something that will get customers email addresses. You can use solo ads to gain access to others email list and collect email addresses from their subscribers and put on your list. For more information on solo ads, check out my article HERE.
Once You've gathered some email addresses, now what? Without getting into a long dissertation on marketing, just remember the number one truth of Sales: PEOPLE BUY FROM PEOPLE. More specifically people buy from people that they know, like and trust.
Use your email list to introduce yourself, company, product and services and gradually build trust with customers and prospects. Not all of your emails should be about sales, add value to your list by offering tips and solutions and information that can help them in their endeavors. Build a relationship with them and sales will come.
Once You've built that trust and relationship with your list, You can start to introduce sales focused emails. You have products and services that they are interested in, that's why You gathered their email addresses in the first place. Now You can present those products to them and they will be much more open to your offer and ultimately, more likely to make a purchase.
All of these emails can be prewritten and preloaded into your email marketing service / autoresponder, and be sent out automatically when You want, and in what ever order You want, over weeks or months. There are a good deal of email marketing services out there and we'll cover a couple that I think are best for small business. Click the link below for a free email marketing training.
Best email Marketing Service
---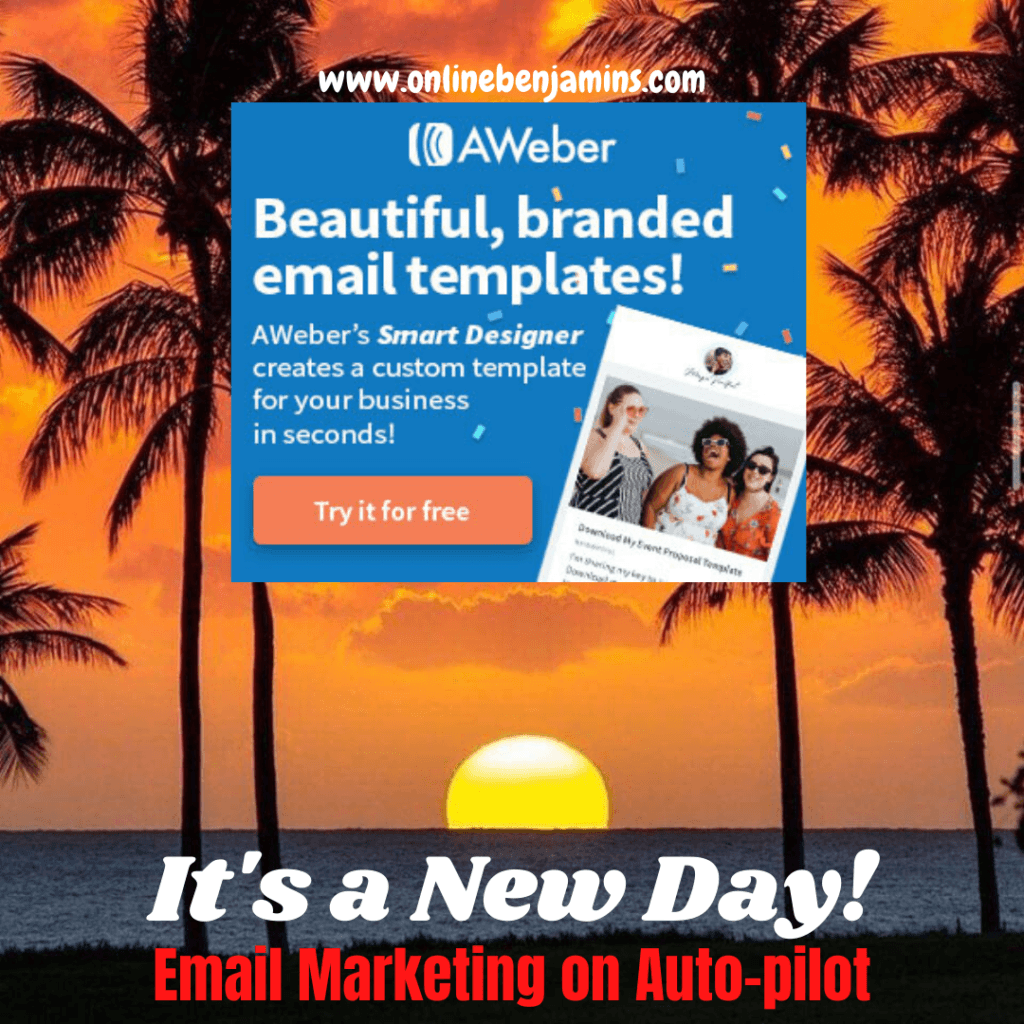 I have personally used and can recommend a couple of Email Marketing autoresponder services. The first is Aweber, AWeber has 20 plus years of experience and more than one million customers worldwide, if you click the button below, you get it free for your first 500 subscribers.
The AWeber platform gives users the ability to build custom landing pages, load and manage their email contacts, send automated emails, and produce performance reports tracking the effectiveness of their email campaigns. Which simplifies the process for the small business operator saving time and money.
Additionally, Aweber has over 1000 Application integrations that allow users to share data and services across many web based applications. I currently use Aweber as my autoresponder just for that fact. It seamlessly integrates with my sales funnel software and affiliate marketing programs making it simple and easy to set up and deliver my email campaigns. Click here if You would like more information on Aweber services.
The other email marketing service / autoresponder that I recommend is Getresponse. They have been in business for over 22 years and, currently boast of over 350,000 customers worldwide. Get Response is a few bucks less expensive than Aweber, and has a more advanced work flow design for setting up email campaigns and re targeting.
Aweber has more available and more visually appealing landing page template options than Get Response. So, it is matter of what You want to do and what features You prefer. For more detailed information on Get Response, Click Here:
Both Aweber and Get Response will do a great job for small business email marketing campaigns. You will be able to design, set up and execute an email marketing campaign quickly and efficiently, leaving You time to take care of all the other jobs a small business operator must handle.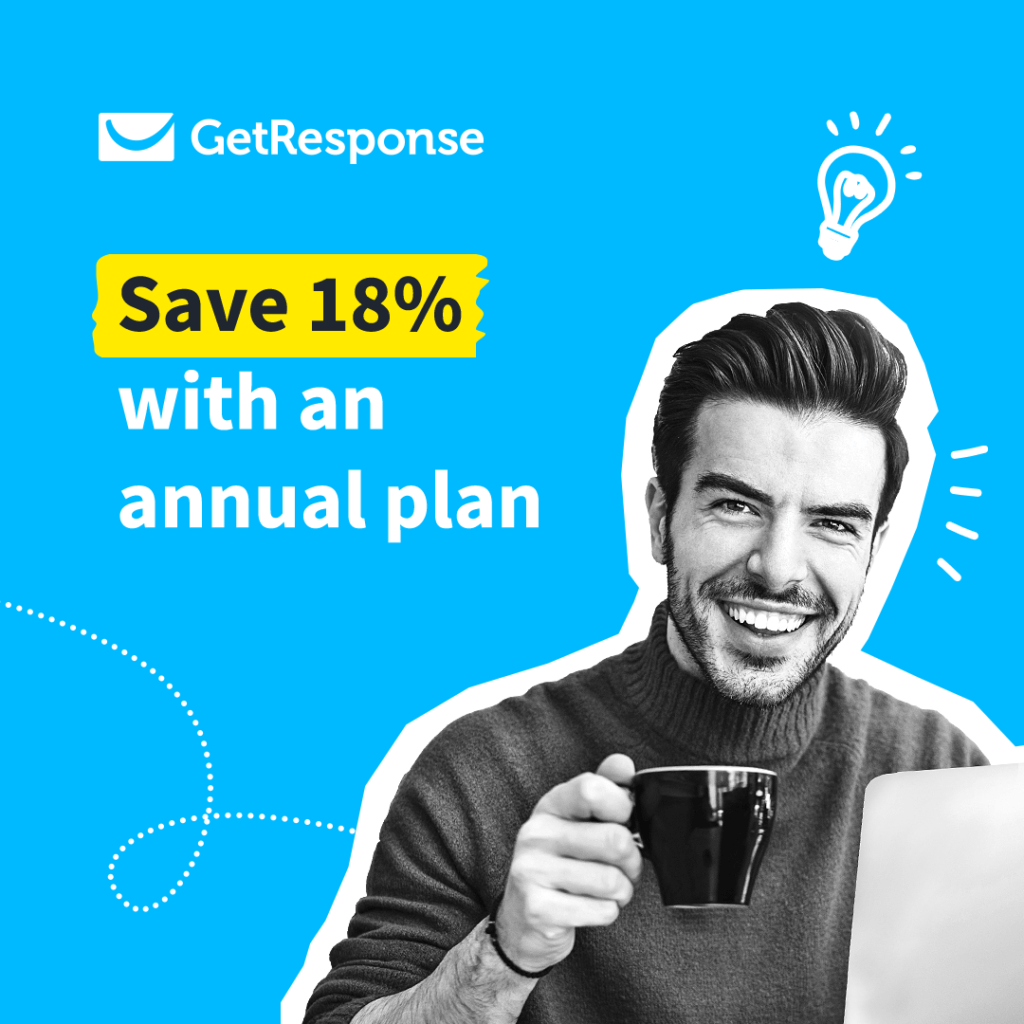 Small Business email Marketing Pays
---
All business marketing efforts are ultimately focused on generating sales or revenue, and those efforts can be evaluated accordingly by their ROI (return on investment). Whether it's print, TV, radio or email marketing, the question should be: How much of the desired results did You get for the dollars spent?
Some the biggest companies and Brands in the world report that their email marketing programs generate an average ROI of 42:1, while the industry reported average is an ROI of 37:1. Now these are big companies with big budgets and big marketing departments.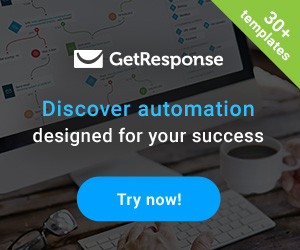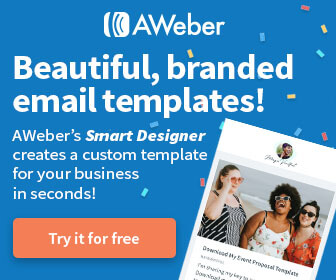 However, with email marketing services and autoresponders like Aweber and GetResponse, even small businesses can generate great ROI from email marketing. It's not an overnight process, it takes time to gather the email addresses and build a list. And even better, both have 30 day free trial programs, so there is really no risk to start your small business email marketing program.
Then it takes some time to set up the emails and automated work flows and schedule their delivery, and of course time to develop that customer trust and relationship. Once You have that in place, email marketing will pay off well, and it really is something small business should consider using in their marketing efforts.
If You have any questions, comments or suggestions, please leave them below in the comments section and I will get back to You ASAP. As always You can follow me on Facebook: Online Benjamins, Twitter: @onlinebenjamin1, and Instagram: dotcomdinero.
Hi,
Thanks for stopping by and congratulations for taking the first steps to building your own online business. I've been in business both offline and online since 1997. I would consider it an honor to help you build your business. Father of 3, life long outdoorsman with an education in Genetics and Economics. This site is about cutting through the BS and finding the real opportunities in the online world. I look forward to working with you.