What is solo ads? If you are in the internet marketing space, either you've heard of solo ads, are you soon will. If you have a website or blog site, congratulations! Now what?
You need people to see it. You need visitors, or what is called "traffic", coming to your website. You put in a lot of effort, work and money into building your site, but without visitors (traffic), it's of little use.
Just like a business, you have to get the word out, you need to advertise in some way to get the attention of your target audience. There are many ways to get traffic to your website, they all have their pros and cons. Some are faster and cost more money, some are "free" but take a lot more time.
Get Traffic to My Website
---
The question then becomes, how to get traffic to your website? That will depend on how fast you want it and how much time and or money your are willing to spend. If you have more time than money, SEO (search engine optimization) may be the way to go for you.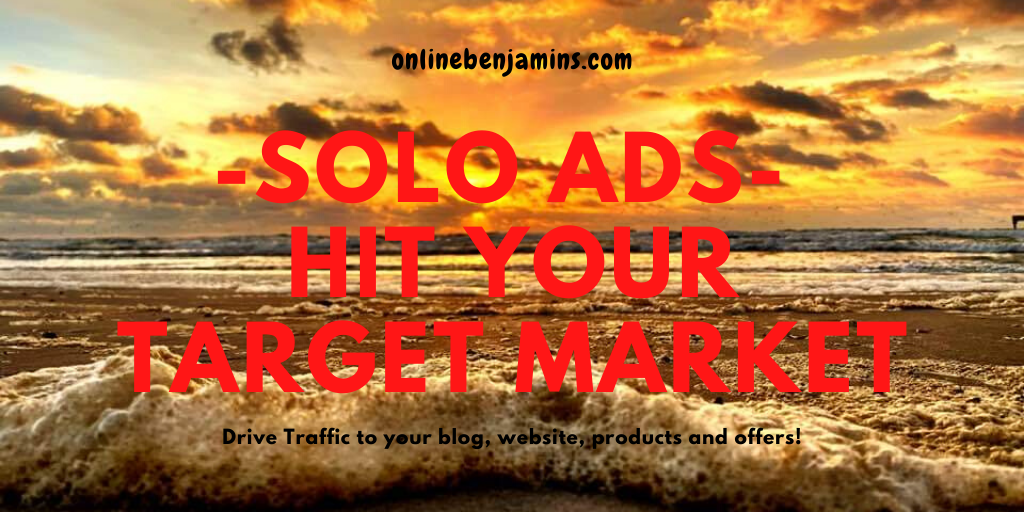 Concentrating on keyword research and content creation targeted to your potential audience is the foundation for long term website traffic growth. It takes time to learn and time to implement and, of course time to create the content. The plus is it generates what is called "free" traffic. Free is relative, as your time investment will be substantial, and time is something you can never get back.
If you need traffic fast and have the money, paid advertising methods will be more useful to you. There are many paid advertising methods for getting traffic to your website. Everything from, Social media ads, Classifieds, Google ad words, Bing ads and out topic for today, Solo Ads.
What is Solo Ads?
---
What are Solo Ads?
Solo Ads are a form of email marketing. There are people who have built large email lists and for a fee will promote a link to your website or blog post or offer, to their email list. This is called PPC or pay per click advertising. They email their list a link that you want traffic sent to, and for each person that clicks on that link, you pay an agreed upon fee for each click.
You can purchase a solo ad from someone who has a large email list of followers who would have an interest in your website or product. You agree to the fee and the number of clicks (traffic) upfront and the list owner emails your link out to his list until the agreed upon clicks have been sent.
Using Solo ads, you can quickly get traffic to your website. They cost money, and prices vary dependent on list quality and niche and how popular the seller is. There are marketplaces online that specialize in selling solo ads where you can specify how much you are willing to pay and what niche (interest) you need traffic for. If you are not familiar with email marketing, check out the FREE training below.
Where To Buy Solo Ads?
---
You can find solo ad sellers in a number of places online. Sites such as, Udimi.com, trafficforme.com, trafficdomination.com and 10dollarsoloads.com just to mention a few. There are also private sellers that offer solo ads as well.
My personal experience is with Udimi.com and trafficforme.com, both of which provide good results for a fair price. The key will be to find sellers in your field or niche, and then get some testimonials from previous clients to get a feel for their results.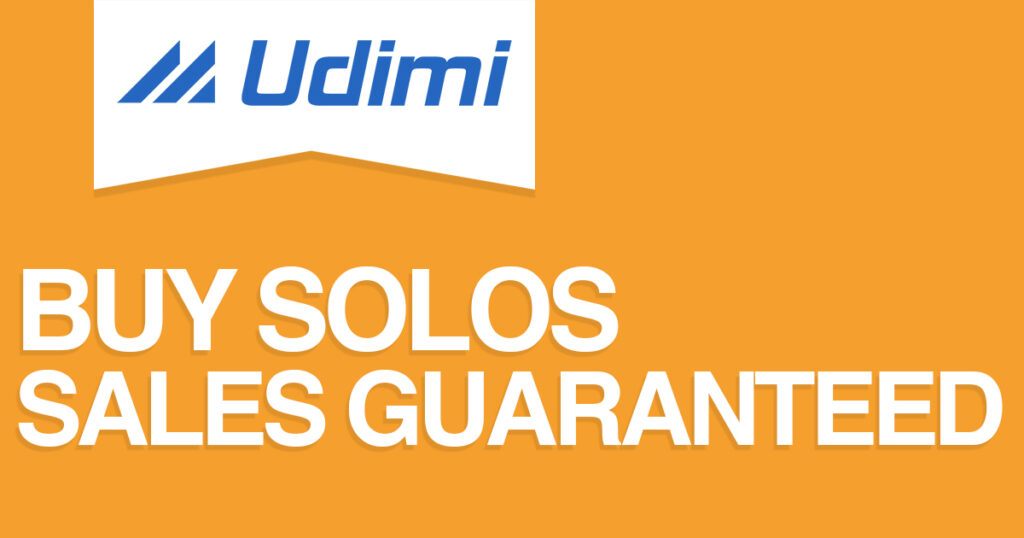 Udimi.com is a marketplace of individual sellers and buyers. It is free to sign up and you are able to screen sellers by niche, op tin rate, sales results, country and of course cost per click. In addition, on Udimi, you are able to direct message the sellers to get more direct information on their lists and procedures.
Trafficforme.com is again free to sign up, but your options are limited to, niche and what they call top tier or premium traffic. They decide which email list to send your link to and you have no control over the seller. The prices at Traffic for Me are a little higher than Udimi as well. I have had good results with both Udimi and trafficforme, with Udimi you have more control of the process however.
How to Make Money with Solo Ads?
---
If your ultimate goal with your website is to generate revenue, ie. make money online, solo ads can be a valuable tool in your arsenal. How you use them, will depend on what your goals are and how you are monetizing your website. If you are selling affiliate products through review articles and linking out to places such as Amazon, you will be sending clicks to various blog posts on your site. If you are selling physical products, you simply want traffic to your website.
You may want to build your own email list, and will want to send clicks to is called an op tin page, where you collect their email address before you send them on to your site and or offer. You may have a specific product or offer with its own sales page that you want to send clicks to.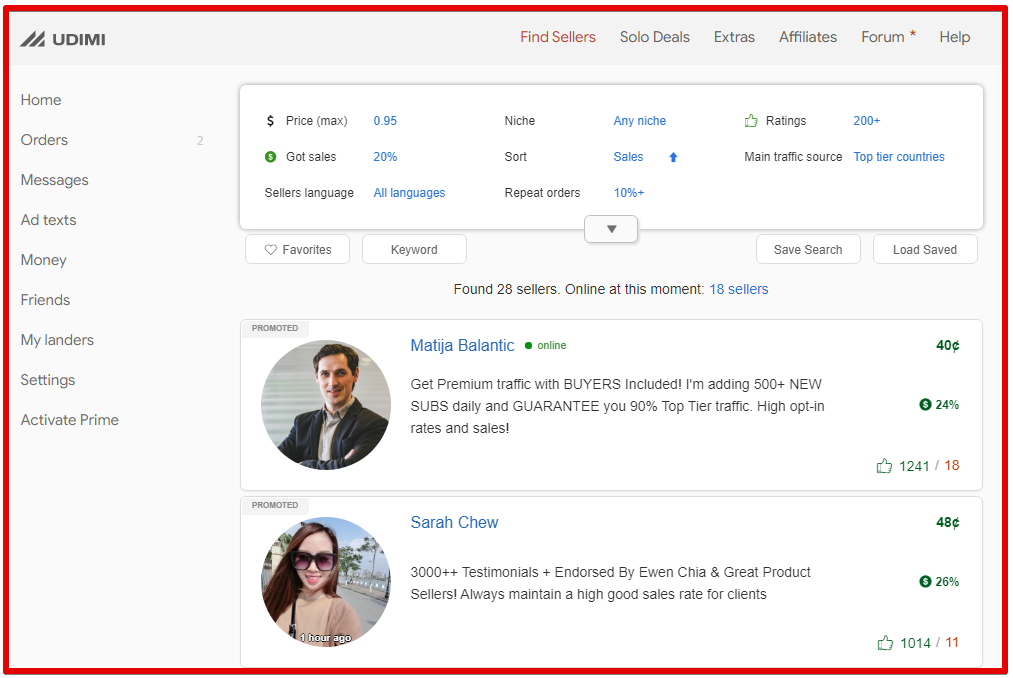 You need to be specific with your goals and your budget. It won't make sense to spend money if you can't measure the results and not sure of what you want from the traffic. You can track such things as clicks, op tins, and of course sales. You be sending traffic to your website or offer, some will purchase, giving you some immediate revenue and feedback on you solo ads.
If you are collecting emails as well, you will be able to follow up with them directly and over time, convert more of them into customers, generating more revenue from your solo ad and reducing your cost per sale. Which is a smart move as now they are your list and you won't have to pay for their clicks again. For more information on email marketing, check out my recent article HERE.
Solo Ads, are They Worth It?
---
Are they worth it? Will, that depends. If you have a way to monetize the traffic, and a reasonable expectation of making enough sales to pay for the ads, I would say they are worth it. I would strongly suggest collecting emails with some type of op tin form so you can re market to that traffic over and over again. You have a much better chance of making money over time.
Something to consider, the traffic from solo ads was sent by the email list owner. They opted in or clicked on the link because they sent it to them. The list owner has spent a lot of time building trust and authority with the people on their list. That is why they have such a large list of followers.
They won't know you, so the initial clicks will send traffic, and maybe even a few sales, but then you will need to put in the time and effort to build a relationship and trust with them. When you start communicating with them initially, they won't know you and most will not open your emails. That can get frustrating, but you will need to keep at it and give value to your new "subscribers".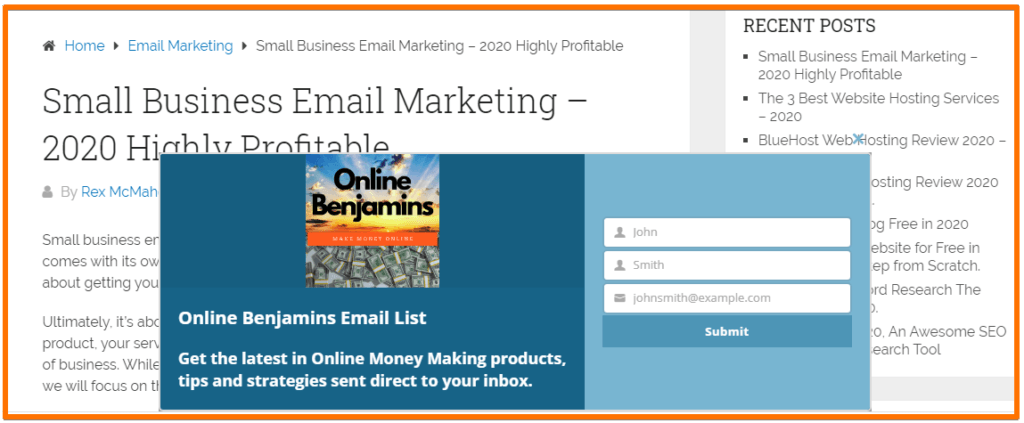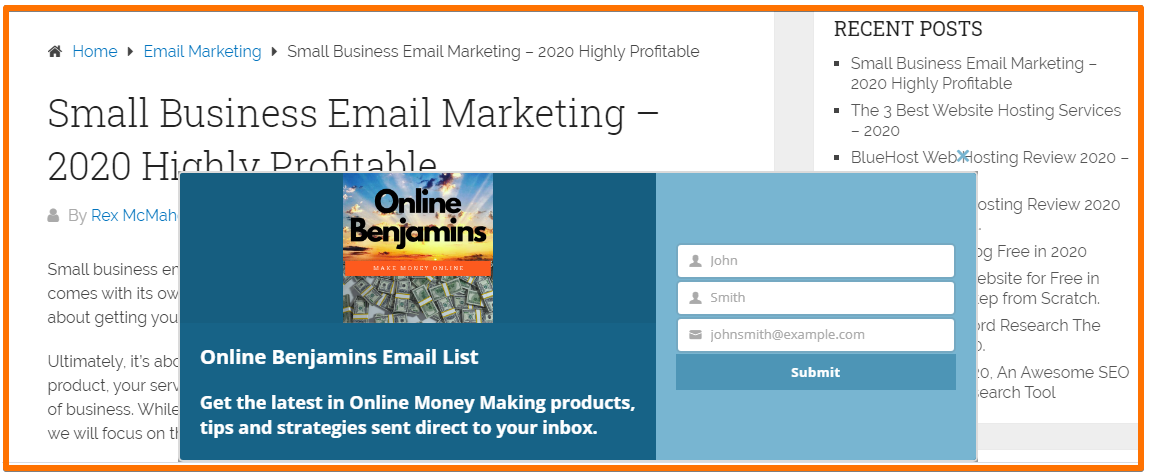 Also, if you are using an op tin form, you can expect only 25 to 30% of the clicks to actually optin to your list, even less to actually purchase on their initial visit. Again, why it's important to follow up. Don't set your expectations to high. If you are sending them straight to your website, you will get traffic and then hopefully your website will convert some sales from them.
Have a plan with a goal and a budget. Know what you want from the solo ad traffic. Send then to a specific product or offer on your site so you can track sales and conversions. If you get a good conversion rate, you can "scale" your solo ads and do it over and over. If you don't get the results you're looking for, you need to reexamine your goals, budget and solo ad source. If you would like more informaiton and training in online marketing, check out my recommended training platform, Wealthy Affiliate, HERE.
Good luck, I hope this helped, and if you have comments or suggestions, please leave them in the comment section below. I will get back to you ASAP. Follow me on Facebook: Online Benjamins, Twitter: @onlinebenjamin1, and Instagram: dotcomdinero.
Hi,
Thanks for stopping by and congratulations for taking the first steps to building your own online business. I've been in business both offline and online since 1997. I would consider it an honor to help you build your business. Father of 3, life long outdoorsman with an education in Genetics and Economics. This site is about cutting through the BS and finding the real opportunities in the online world. I look forward to working with you.