If you're here, you are probably interested, or at least have heard about, the Wealthy Affiliate Platform.
Maybe you have even seen an ad or read other articles that offer Wealthy Affiliate membership for free.
But, is it really FREE? That is the question that has more than likely crossed you mind more than a few times.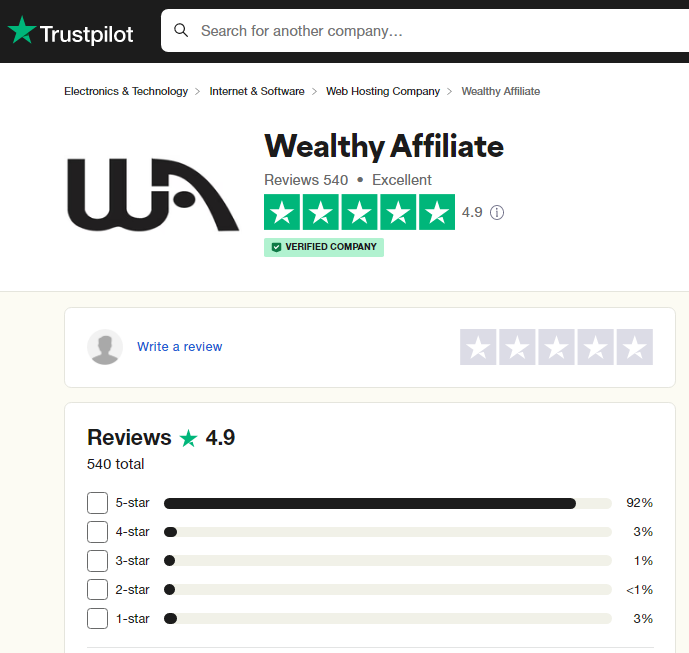 Now, full disclosure, I am a Wealthy Affiliate " premium" (paid) member and have been for over FOUR years. I did start out as a FREE or "starter" member however, so I can give you actual firsthand knowledge of the platform. Both Free and Paid versions. Follow along with me and get the "real" scoop on Wealthy Affiliate.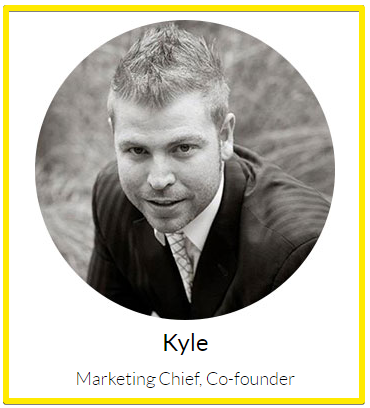 Wealthy Affiliate
Website: wealthyaffiliate.com
Price: $0 starter membership
Owners: Kyle & Carson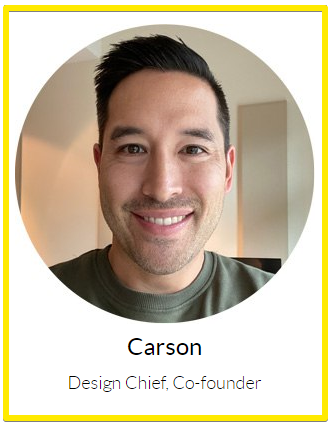 Quick Summary:
Yes, Wealthy Affiliate is free to try however, you will only have limited access to the features and training resources on the platform. You can build one sub-domiain (siterubix) website during this trial period, the first 5 training lessons and be able to interact with the other members of the community. The free trial is only designed as a way to see if you like it before you buy it. To get full access to the Wealthy Affiliate Platfrom, including hosting for up to 50 websites, you will have to become a paid member. Premium membership $49 per month unless you pay annually it will be closer to $30 depending on which option you choose.
At Wealthy Affiliate – What is Free?
---
You've probably heard the saying "nothing is free". Or maybe, "if it's free, it's worth exactly what you paid for it". And for the most part, those are pretty accurate. If someone is giving you something for "free", they or someone else, is paying for it for you. The Wealthy Affiliate has a "free" trial, where you get to tour the platform, start your own website and get the first 5 lessons in becoming an online entrepreneur.
That web hosting and those web servers however, are not free. Someone has to pay for that. That someone, is the paid or premium members. Part of our monthly fee covers not only the cost of our websites and training, but also that of all the "free" starter members. We are glad to do it, because the more members the better the platform is for all of us.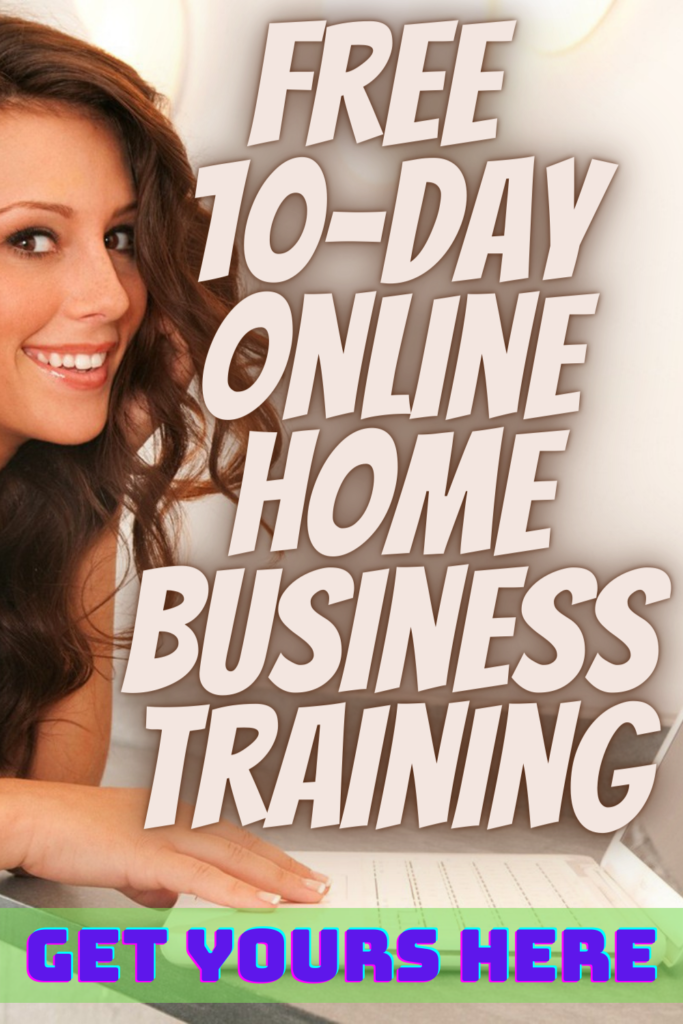 The Wealthy Affiliate is a training platform and community that covers all areas of internet and online business. One of the primary business models on the platform is Affiliate Marketing. Which means you get paid to promote other companies products and earn a commission when someone buys through your affiliate link. Watch the video below for an "insiders" look into the Wealthy Affiliate Platform.
Wealthy Affiliate also has an affiliate program. People can promote WA and if someone becomes a paid member through their link, they earn a commission. You will see links in this article to Wealthy Affiliate and yes, I will earn a commission if you sign up as a premium member through those links. Affiliate marketing is a multi-billion dollar a year industry and is a great way to make money online.
You may have seen in other articles or ads, "start for Free" or "free trial" and that is all fine and good however,remember it is just a trial membership. You get access to the first 5 lessons, your own website and you get to communicate and network with the community of over 2 million members worldwide during that time. During your trial you will have access to your website for six months, but to have full access to the platform, you will have to upgrade to "premium" or paid membership.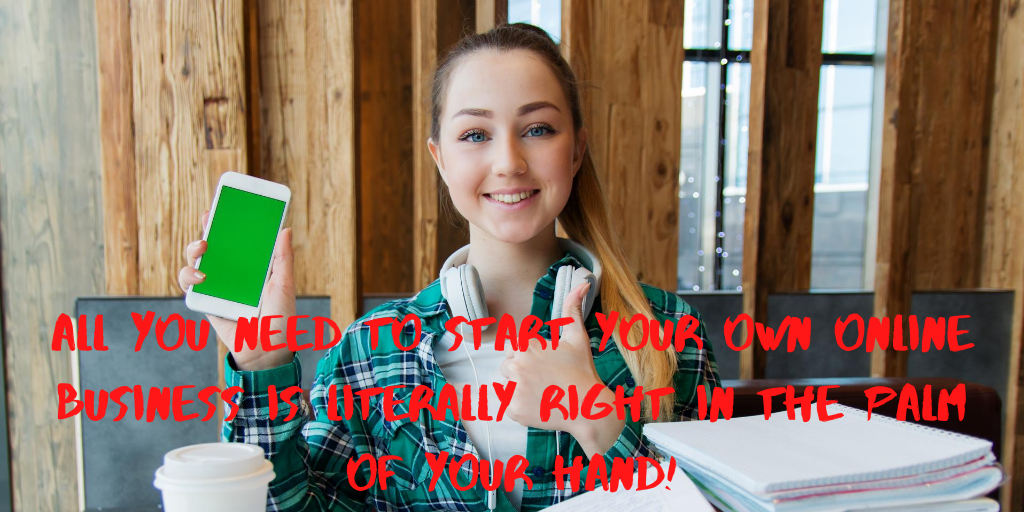 I am going to be straight with you. If you think that you are going to start making a ton of money online with the free trial, you are going to be disappointed. If someone has promised you that, run away as fast as you can. Wealthy Affiliate or any other program. It just ain't happening! It takes time, work and learning to be successful in any business, and online business is no different.
However, I have been around the block a few times, and I haven't found anything that offers the tools, training and support like the Wealthy Affiliate Platform. If you are serious about wanting to learn to make money online and are willing to put in the work to learn and apply what you learn, you absolutely can make a massive amount of money as a Wealthy Affiliate member. You can read my full review of the Wealthy Affiliate Platform HERE.
The Wealthy Affiliate – Starter versus Premium
---
OK, so now that we understand what is meant by "Free" at Wealthy Affiliate, let's talk a little more about the difference between "starter" and "Premium" membership. As you can see from the chart below, the benefits of WA membership are quite extensive and there are significant differences between the "free" starter membership and the "paid" premium membership.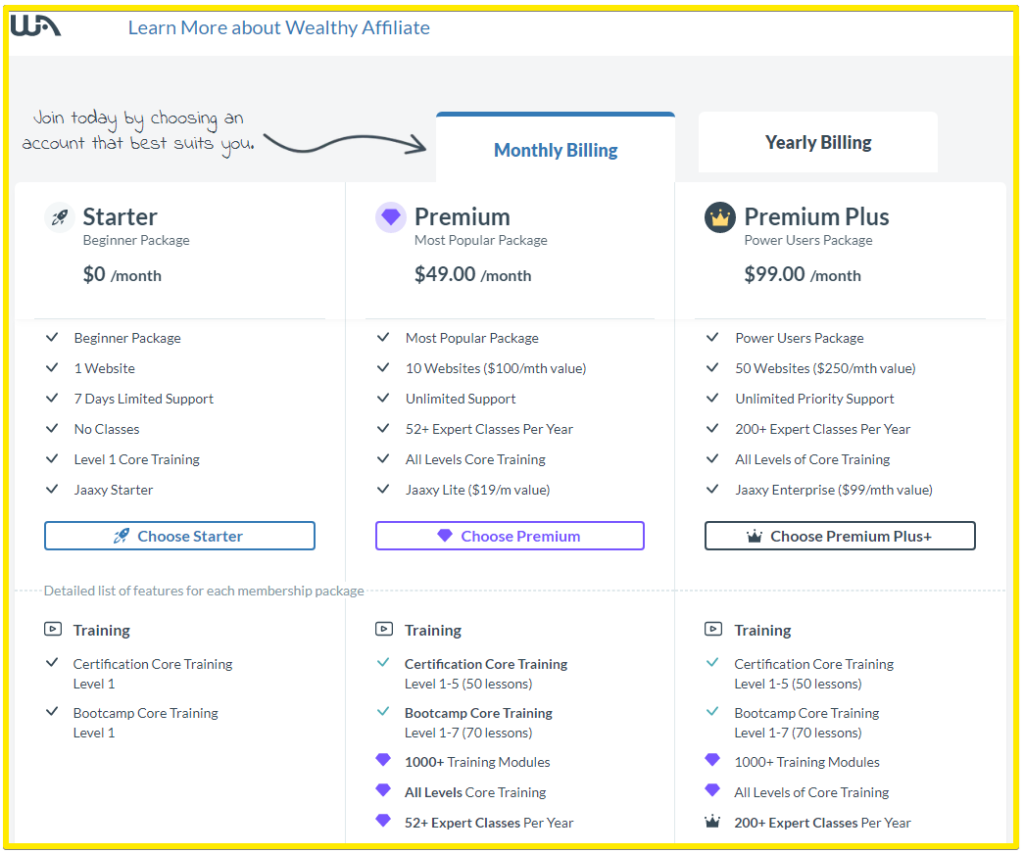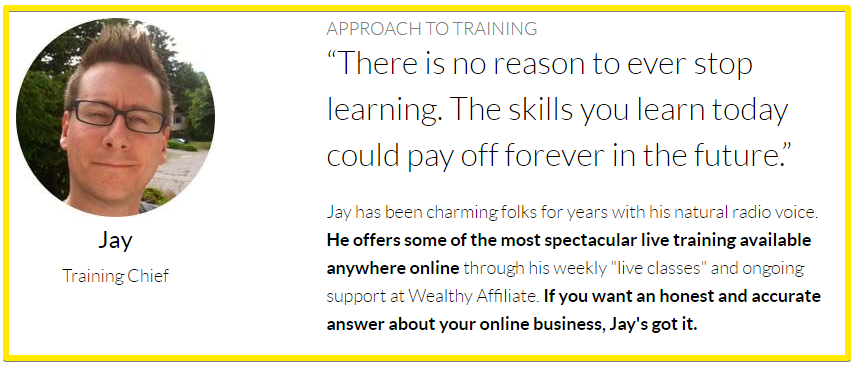 Again, I want to point out that the "starter" membership is merely trial to allow you to see if the platform is for you or not. If it is, like any other business, you will have to invest some money in your business and yourself. I realize money is tight for many of us now a days, and $49 is not chump change. You need to do some real soul-searching and make sure that starting an online business is for you and something you are truly committed to.
As you can see, with the "premium" membership you can have up to 10 websites, you have access to literally hundreds of hours of training and classes in every aspect of online business. Everything from web design, to affiliate marketing, e-commerce, social media marketing and much much more. The web hosting alone can more than offset the cost of membership. In addition, you get the JAAXY keyword research tool, word press website builder and much more. You can check out the video below for a "behind the scenes" look at the WA training resources.
More importantly, is the community of other members from around the world all willing and happy to help you succeed. There are very successful members who share their knowledge and experience with the community. There is always someone on the platform 24/7/365 whenever you need help or have a question, the community responds. They won't do it for you, but they will help you learn to do it for yourself.
The Wealthy Affiliate Member Community is the Most Helpful Community in the World. Period. The most difficult aspect of building a business online is getting help when you need it. Getting help, 24/7, through access to a myriad of people with all kinds of expertise is exactly what you can expect. We are a community that truly cares and will be there for you all day, every day.
Create Long Lasting Relationships at Weathy Affiliate. There is no other community in the world that you can walk into as a complete stranger and create unbelievably powerful business relationships. Every single day there are 10,000's of people networking within Wealthy Affiliate, creating businesses together, offering each other insights, and building their network.
How to Make Money Online with Wealthy Affiliate
---
Wealthy Affiliate, like its name, centers much of its training platform around Blogging and Affiliate Marketing. Affiliate Marketing is one of the easiest and least expensive ways to start an online business. You don't need inventory, or handle shipping and customer service.
You promote other companies products and earn commissions. Even huge companies like Amazon and Walmart have affiliate programs. See the ad below, it is from the Amazon affiliate program.

You can literally take any hobbies, interest or expertise and turn it into a real, profitable and long term business online. For example, I have a fishing website: thebeachangler.com, I love fishing so it is easy for me to blog about and there are fishing tackle suppliers and sporting goods companies all over the world with affiliate programs I can promote for commissions through my blog with ads like the one below.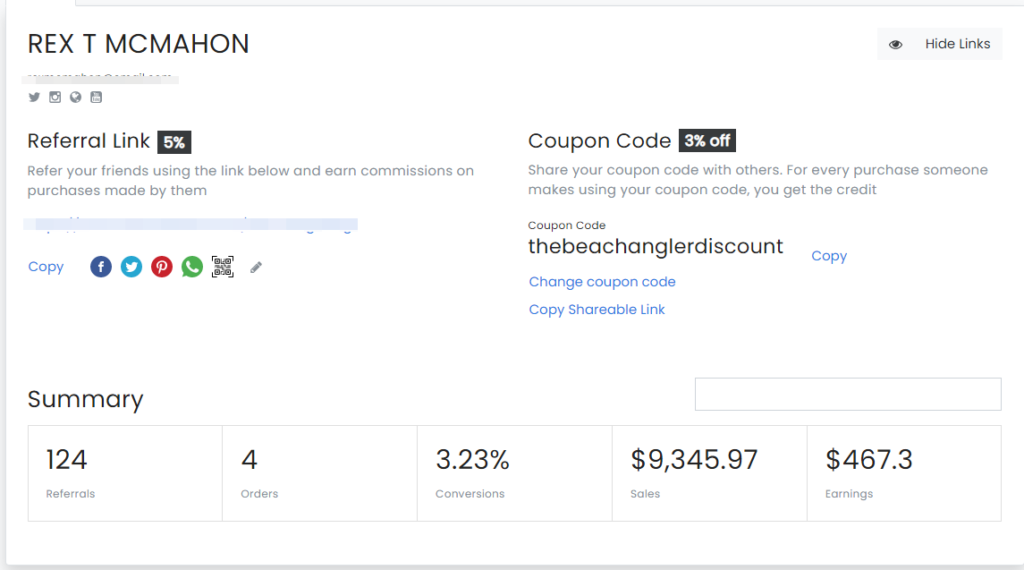 At Wealthy Affiliate, you can learn to do the same, and as a premium member, you can have up to 10 of these websites for your membership.
That's 10 separate sources of online income. I think you can start to see the power of the online market place and the WA platform.
And yes, you can even make money promoting Wealthy Affiliate. As an example here is a recent commission from one review article on my fishing blog site: thebeachangler.com
The 3 most common problems that prevent most people from being successful online.
1.) They are trying to get-rich-quick. It doesn't happen. There absolutely are people making a ton of money online, but it didn't happen overnight. Once you understand, and accept this, you will be much more successful.
2.) There are so many SCAMS, it is almost impossible to sort out and find the legitimate opportunities. So many vultures out there that it really makes it hard to filter the good from the bad.
3.) They don't know where to get the right training and tools to help them build a successful online business.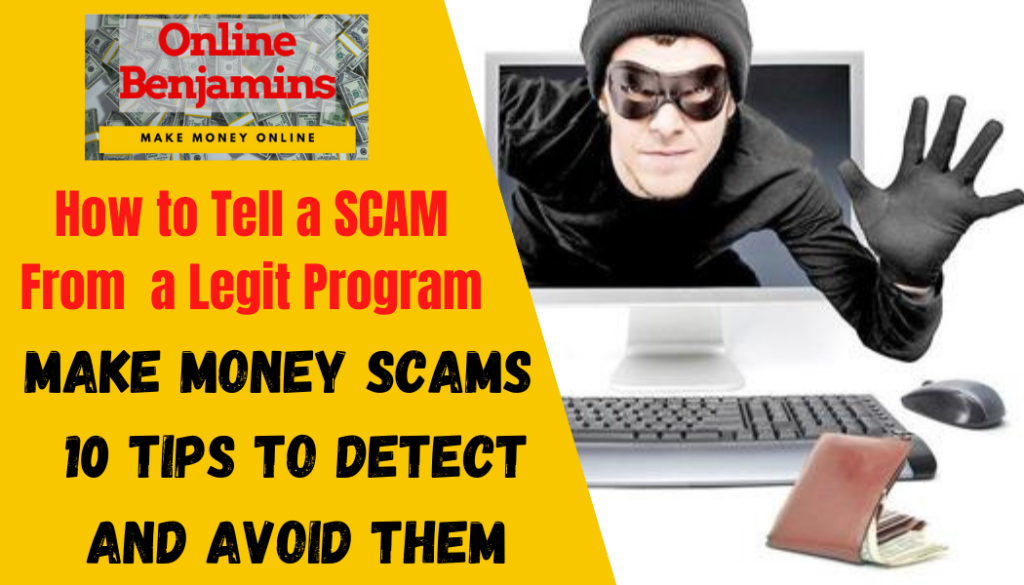 Wealthy Affiliate is not a SCAM by any means. It has the best online business training platform in the industry, by far. But, If you are looking for get-rich-quick, or easy money, you won't find it at WA. There is no such beast. I know you see things advertised making big claims, but they only leave you disappointed. I know, I've tried some of them and regretted it. I want to keep you from wasting your time, money and, more importantly, your enthusiasm and then giving up.
Real Business for the Long Term
---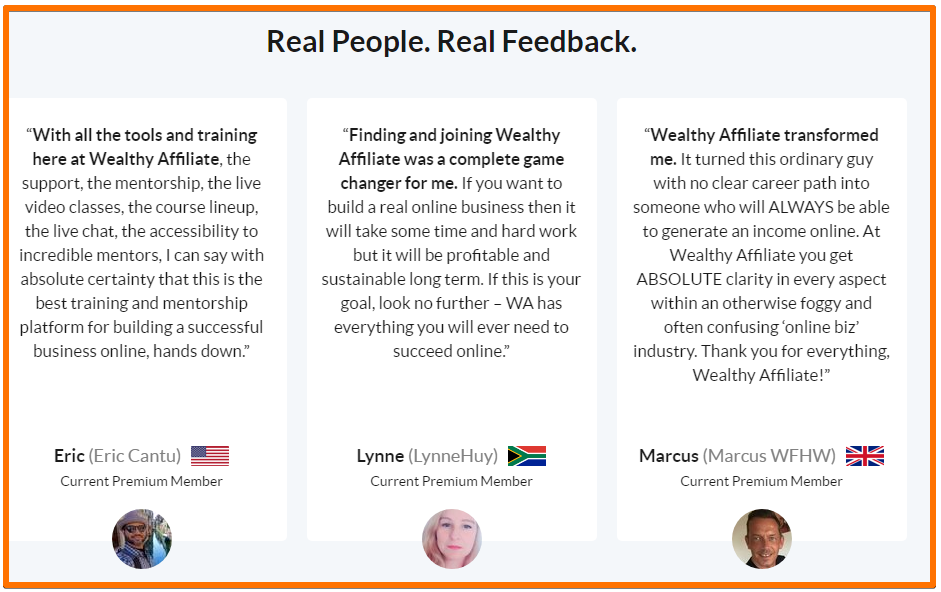 Wealthy Affiliate is about building a real profitable online business. It takes work, training, tools and applying what you learn to succeed. WA has everything you need to be successful in the world of online business and a community of online entrepreneurs that are willing to help you reach your goals. If still have doubts as to whether Wealthy Affiliate really works, read my article "Wealthy Affiliate Does It Work".
BUT IS IT FREE!, Well, if you count the free trial "starter" membership, YES. But if you really want to build a profitable long term online business, NO IT IS NOT. You will need to become a premium member and continue to learn and put in the work. If you do, and no matter what, never let yourself quit, there is no doubt you will be hugely successful.
I know it's not for everyone, and you may think I'm "full of it", and that's OK. Sure, I could earn a commission if you become a premium Wealthy Affiliate member, but that's not my goal here. I want you to get a real feel for the Wealthy Affiliate Platform and understand that "Free" means try it before you buy it. That's all. Don't expect to become a millionaire with the "free" trial.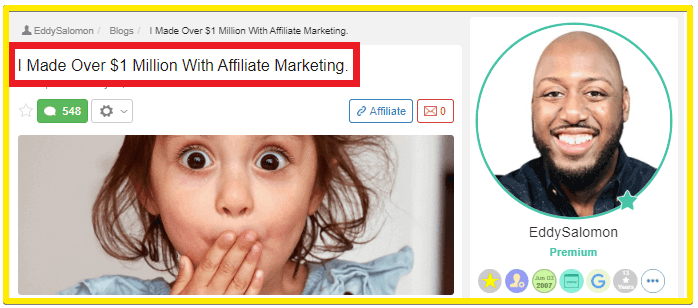 If you think this sounds like something you would be interested it, by all means, take them up on the Free trial. Look me up on the platform at: my.wealthyaffiliate.com/rex10 I will be glad to answer any of your questions and help you out any way I can. You will find thousands of other members willing to help you as well. It really is a great community.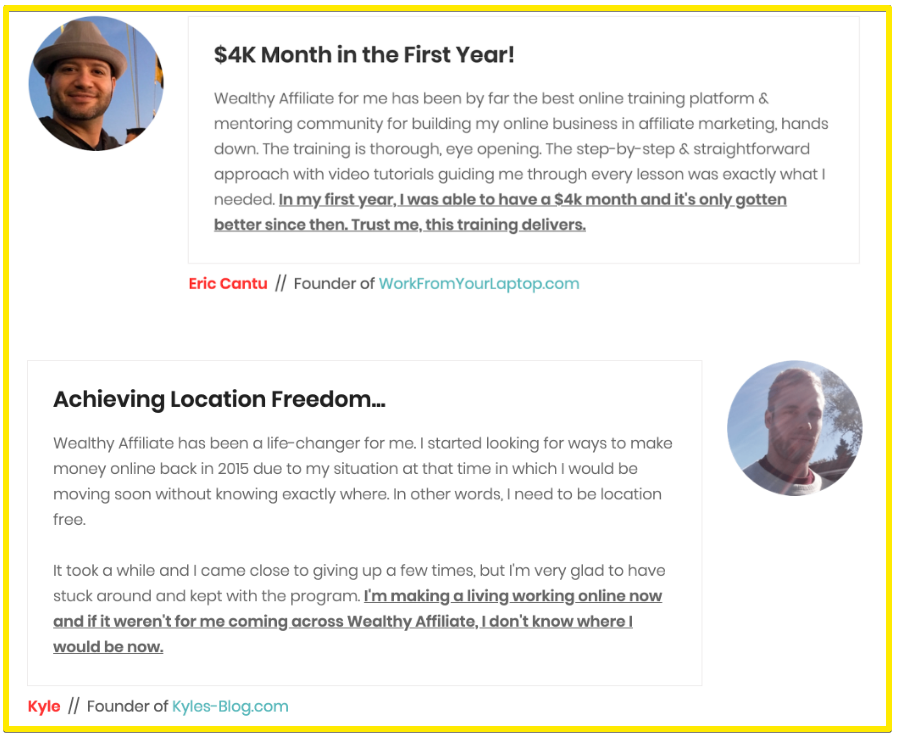 It Takes Work, But You Got This!
---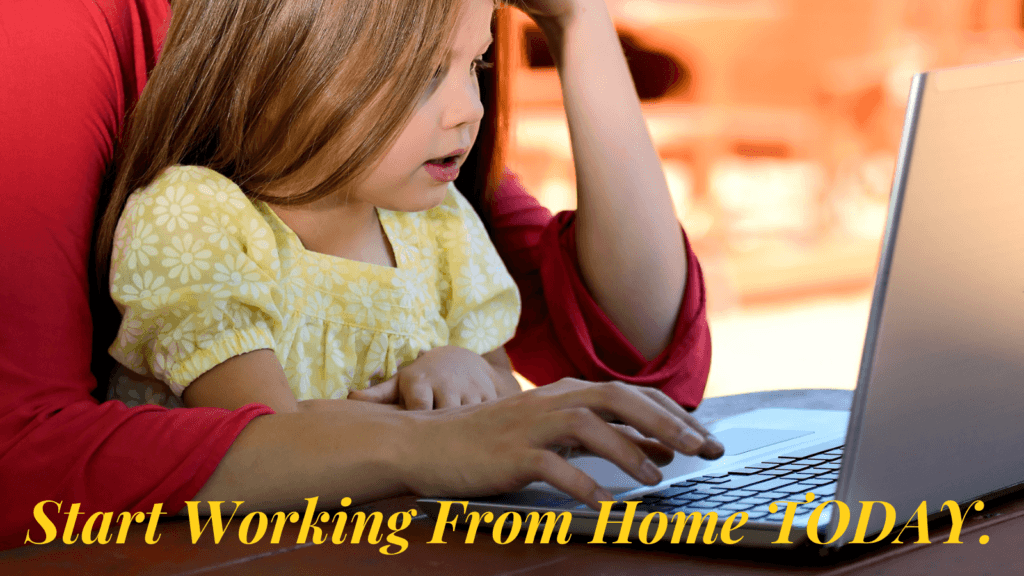 Check out my videos above, and if you are still interested in Wealthy Affiliate, you can click on the links here to get your "Free" trial. Or, you can comment below with any other questions, concerns or suggestions and I will get right back to you. I know you can do this, I mean, I did it, and if I can, really anybody can.
Like I said it will take work and time, this is not overnight success, but a real long term online business. I hope this helped clear up the confusion about WA and "FREE". Maybe I'll see you on the inside of Wealthy Affiliate. Take care always, wishing you much success.
I'm Looking forward to working with you,
Facebook: Online Benjamins
Twitter: @onlinebenjamin1
Instagram: dotcomdinero

P.S. Again, Wealthy Affiliate is COMPLETELY FREE to get started. No catch, no obligation, no bait and switch. I will personally be in touch with you upon joining to offer my support and guidance to help you get up and running online.
P.P.S. If you have any questions or are unsure of anything, I am here and I promise I will get back to you on all of your questions and comments. Just leave them below in the comment section. Follow me on Twitter: @onlinebenjamin1, Instagram: dotcomdinero, and Facebook: Online Benjamins
Hi,
Thanks for stopping by and congratulations for taking the first steps to building your own online business. I've been in business both offline and online since 1997. I would consider it an honor to help you build your business. Father of 3, life long outdoorsman with an education in Genetics and Economics. This site is about cutting through the BS and finding the real opportunities in the online world. I look forward to working with you.