AFFILIATE MARKETING FAQ
The following is a list of some of the most frequently asked questions regarding Affiliate Marketing. What it is, how to do it, where to do it, and is it even worth doing? If you don't find your answer here, check the search bar at the bottom to the page and you may find it there. If not, just leave any questions, comments, ideas or suggestions in the comment section below and I will get back to you ASAP.
What is Affiliate Marketing?
---
Q: What is affiliate Marketing?
A: Affiliate marketing is the process where you, as an affiliate, promote other people's or companies products and services through a unique affiliate link. When someone purchases through your unique affiliate link, the product owner pays you an affiliate commission.
Q:
Is affiliate marketing easy?
A: Affiliate Marketing is easy enough to do and get started. It is a relatively inexpensive business to start as well. However, building an affiliate business will take time and a lot of work. Generating enough traffic (potential customers) to your affiliate offers to make a serious income could take months or even longer.
Q: What is an example of affiliate marketing?
A: Let's say you are interested in a new book. You've heard about it, maybe even read other books by the author. You do a google search for a review of the book and, you are taken to a website that has a review, and while reading the review, you see a button that says "learn more" or "Buy Here" or "check Price".
You click on the button and it takes you to Barnes and Noble online. If you buy the book, the website owner whose review you were reading will get an affiliate commission from Barnes and Noble. There are many such examples. Sites like Amazon, eBay, WalMart, Home Depot, there are literally thousands of affiliate programs for everything you can imagine.
Q: What does an affiliate marketer do?
A: Affiliate marketers find products they like or want to promote within a particular "niche" market. They promote those products through various channels from niche websites, social media, paid advertising, word of mouth, and or person to person. In this promotion they refer potential customers to the products via their unique affiliate link. If the customer makes a purchase through their link, the get paid an affiliate commission from the product owners.
Can You Make Money with Affiliate Marketing?
---
Q:
Is affiliate marketing worth doing?
A: Ultimately, that decision will be up to you and your needs, goals, skills and personal life situation. From a purely monetary standpoint, affiliate marketing can be a very lucrative business and very much worth doing.
Q:
Do affiliate marketers make money?
A: Affiliate marketers can and do make a substantial income. Each marketers income will vary based on their work ethic, the affiliate programs they join, the products they promote and the niche they choose to work in. Results from Glassdoor's affiliate marketing income statistics put potential earnings even higher. Average annual earnings for affiliate marketers are $65,800, with the range between $42,000 at the low end, and $83,000 at the top end.
Q: Is affiliate marketing still profitable?
A: Affiliate marketing continues to be one of the most profitable business models. With the growth of the internet and the shift in buying habits to more online shopping during the recent pandemic, affiliate marketing opportunities and profitability have grown exponentially. All signs point to that continued trend into the foreseeable future.
Q: What are the Best Affiliate Products to Sell?
Financial Products. Financial products are always in high demand because consumers are constantly looking for ways to save money and spend smarter.
Dating Products.
Real Estate Products.
Health and Fitness Products
Travel Products.
Gaming Products.
Fashion Products.
Gardening Products.
Affiliate Marketing for Beginners
---
Q:
Can beginners do affiliate marketing?
A: Of course, everybody was a beginner at some point. As a beginner however, you must realize that it takes, work and time before you see much success or income. Be patient and find a good training and support community to help you along the way.
Q: Can I learn affiliate marketing for free?
A: Yes, there are several good "free" affiliate marketing training courses available that will get you a good grasp of the basics and set you on the right track. At the very least, you will get to find out if affiliate marketing is right for your or not before you invest any money into the business. The following free affiliate marketing courses would be great places to start your learning.
Q: How do I become an affiliate free?
A: There are several ways to become an affiliate marketer for free. You first of course, will need to find an affiliate offer you would like to promote and then join their affiliate program to get your unique affiliate links. Then you can promote that offer through your link on places like your social media accounts and by joining related social media groups.
You can join forum sites and post content about the products and services you are promoting and place your links in your contend. You could post ads in free classifieds similar to craigslist. Once you generate some income, then you could move up to more advanced and lucrative methods of affiliate marketing.
Q:
How do I start affiliate marketing as a beginner?
A: As a beginner, it will be important that you find the proper tools, training and support in order to have the best chance of success, and in the least amount of time. Below are the basic steps of setting up and affiliate marketing business.
Decide on a niche. An interest, hobby or passion
Choose your platform. Website, social media, paid ads
Find relevant affiliate marketing programs.
Create valuable content.- social media posts, blog articles, paid ads
Build an audience – generate traffic – potential customers
Promote relevant affiliate offers to those potential customers
Encourage people to click on your affiliate links and purchase the offers.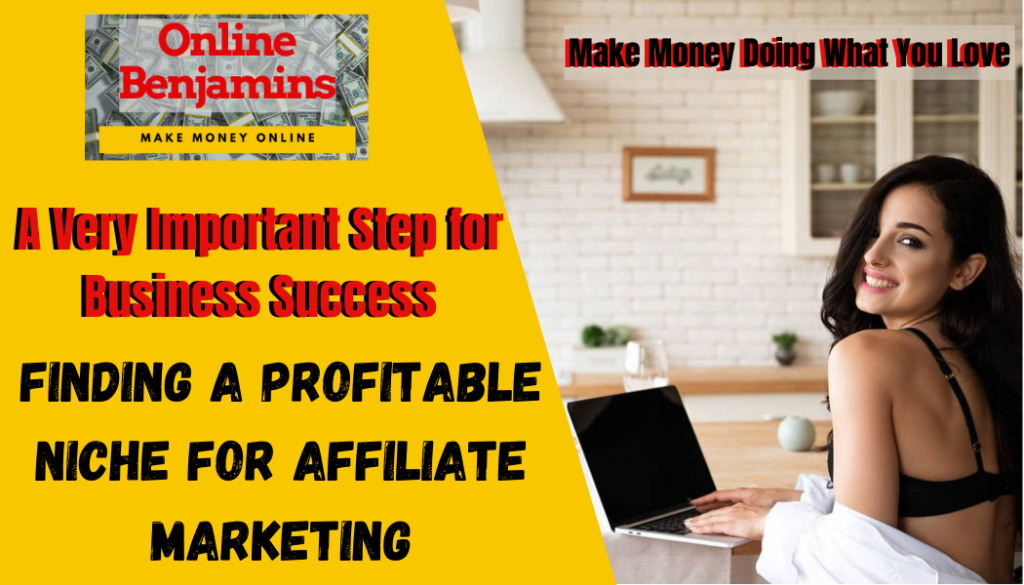 Q:
Can you start affiliate marketing with no money?
A: Yes, it will take longer to build your business and generate the traffic necessary to earn a significant income, but you can start with no money. You will need to be patient and realize it will be a long-term process. One of the previously mentioned "free" affiliate marketing training courses would be the best place to start if you have no money to invest.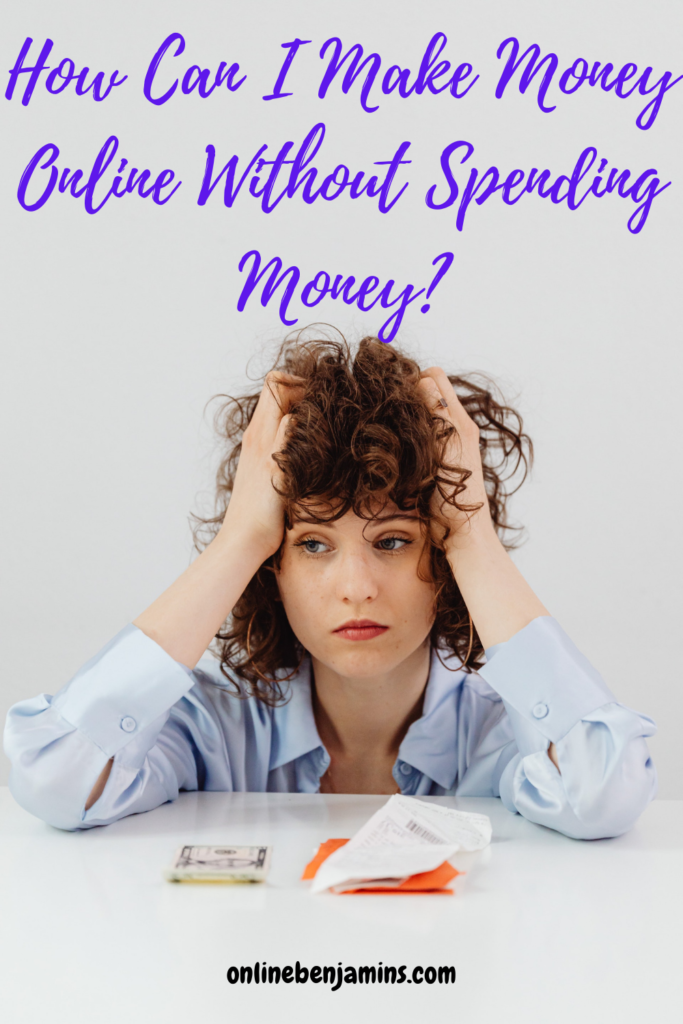 How to do Affiliate Marketing.
---
Q:
What are the best affiliate marketing courses for beginners?
A: The following courses are those that I have taken and or reviewed personally and can recommend from personal experience for beginners.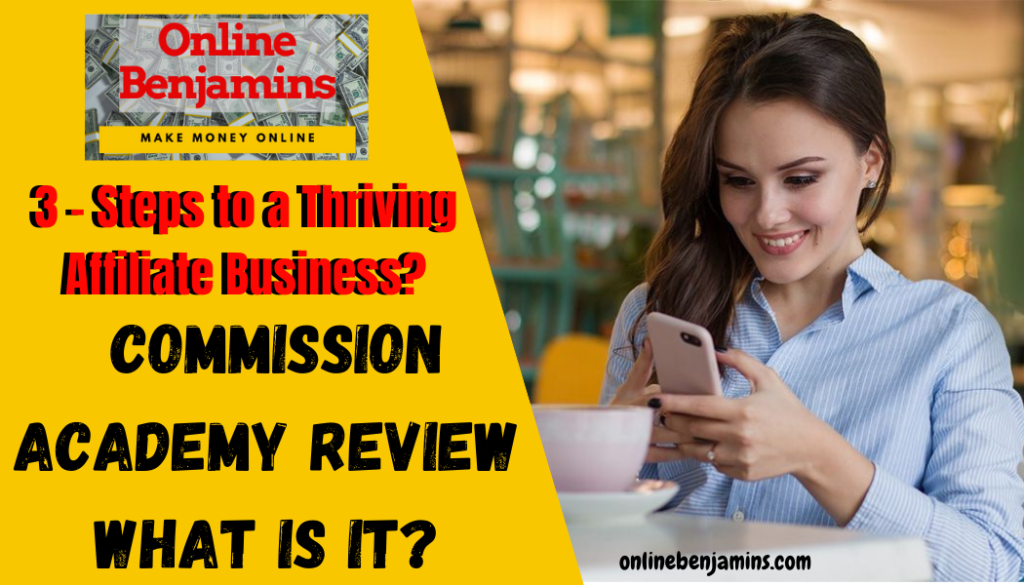 Q: Can I do affiliate marketing without followers?
A: If you have a large social media following already it makes getting started easier. But, it is not necessary. Find a good training and support community and learn how to build a following and generate traffic to your offers. Remember, patience, all good things take time and a successful affiliate marketing business is no different.
A: ClickBank is an affiliate marketing marketplace where digital product creators list their products. As an affiliate member, you can select which of these products you would like to promote and get your unique affiliate links and promotional materials.
Q:
How do I participate in affiliate programs?
A: The easiest way to find affiliate programs is by doing a search on google for "your niche" affiliate program. Then you can research which you would like to promote and join. Then the steps would be as follows:
Find and join an affiliate program.
Choose which offers to promote.
Obtain a unique affiliate link for each offer.
Share those links on your blog, social media platforms, or website.
Collect a commission anytime someone uses your links to make a purchase.
Q:
What skills do you need for affiliate marketing?
5 Top Skills to be successful as an Affiliate Marketer
Willing to learn and adapt
Determined to never give up
Self Starter – You're the boss now, nobody will make you do it.
Patience. Success will take time, learn, apply what you learn and trust the process.
Productivity. You will need to be consistent in producing quality content or promotions.
Q: Which platform is best for affiliate marketing?
10 Best Affiliate Platforms And Networks
ShareASale. ShareASale is one of the most popular affiliate networks and has products in a wide range of niches.
Awin (Formerly Affiliate Window)
Amazon Associates. Low commissions but has everything under the sun.
CJ Affiliate (Formerly Commission Junction)
Rakuten Marketing (Formerly LinkShare)
Avangate Affiliate Network.
eBay – much like amazon, a wide range of products to promote.
ClickBank. Digital products and services for higher commissions
FlexOffers.
Warrior Plus more digital products but some are lower quality
Q: How do I join affiliate marketing networks?
A: You will need to go to the networks website, like clickbank.com, and fill out their application. Then you will search the marketplace for products you would like to promote. Then you will apply with each product owner to promote their product as an affiliate. Some will want to know how you will be promoting their product and may require you to have a website, but not all.
Q:
How many affiliate programs should I join?
A: That will depend largely on your niche, amount of traffic generated and the affiliate programs you join. You can join as many as you can effectively promote. Too many and you won't give anyone of them enough promotional efforts to make any significant sales.
Websites for Affiliate Marketing
---
Q:
How can I create a website?
A: With website platforms like Wix and WordPress, it has never been easier to build a great and profitable website. The Commission Academy FREE affiliate marketing training course will take you step by step through building a fully functional affiliate website.
A Beginner's Guide To Launching An Affiliate Website (in 5 Steps)
Step 1: Select a Platform for Creating and Hosting your Website.
Step 2: Select a Domain Name and Customize Your Site With Plugins and a Theme.
Step 3: Create Engaging Relevant Content
Step 4: Generate Traffic – Potential Customers
Step 5: Promote Your Affiliate Offers
Q: How do I drive traffic to my affiliate website?
A: There are many ways to drive traffic to your affiliate website. The good news is many are 'free' methods. The following is a list of some of the most effective ways of generating traffic for your website.
Paid online advertising. Google ads, Bing ads, Google adsense, YouTube Ads, Facebook ads
Videos on You're YouTube Channel
Social media profile and groups
Blog posts.
Guest blogging. On other websites in your niche
Email Marketing
Product reviews on your website
Quora and Reddit forums sites
Q: Are Amazon affiliate sites profitable?
A: Amazon has cut their affiliate commissions in recent years, but given the sheer number of products and popularity of the platform, Amazon affiliate sites can still be very lucrative. It takes time and you will need to generate a lot of traffic, but here are many Amazon affiliate sites earning $5,000 to $10,000 per month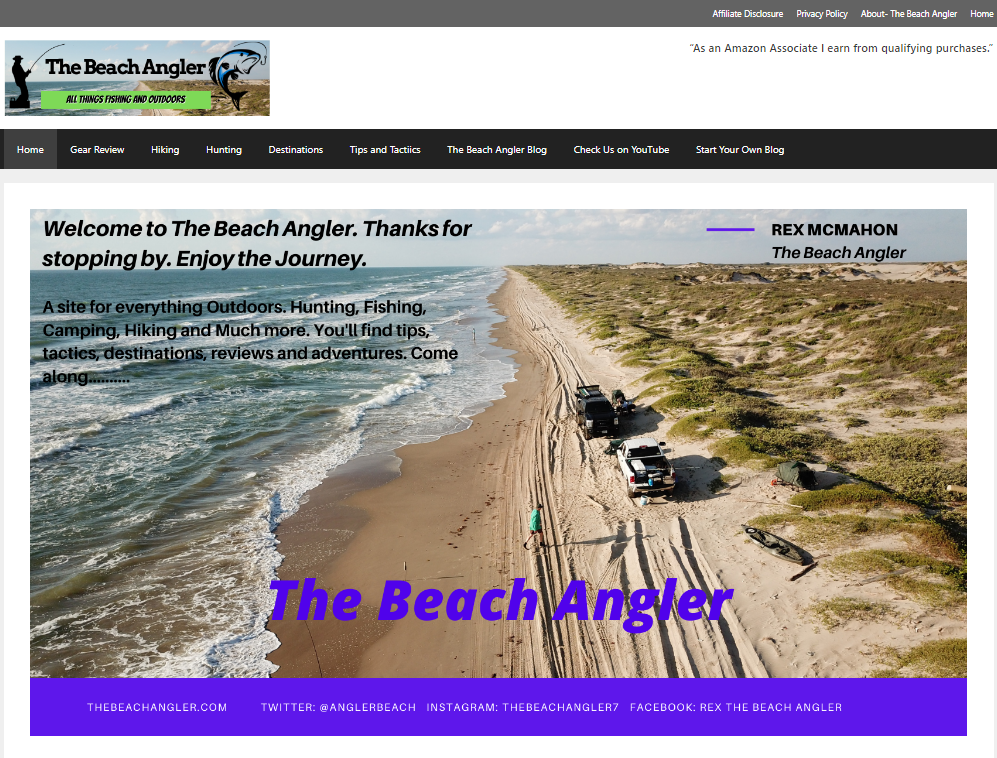 Q: How do I create an affiliate website?
A: Creating an affiliate website will give you the opportunity to generate traffic from SEO search engine optimization, often called "free" traffic, where you can promote your affiliate offers 24/7/365. The Commission Academy affiliate marketing course will show you step-by-step how to create your very own affiliate website for free.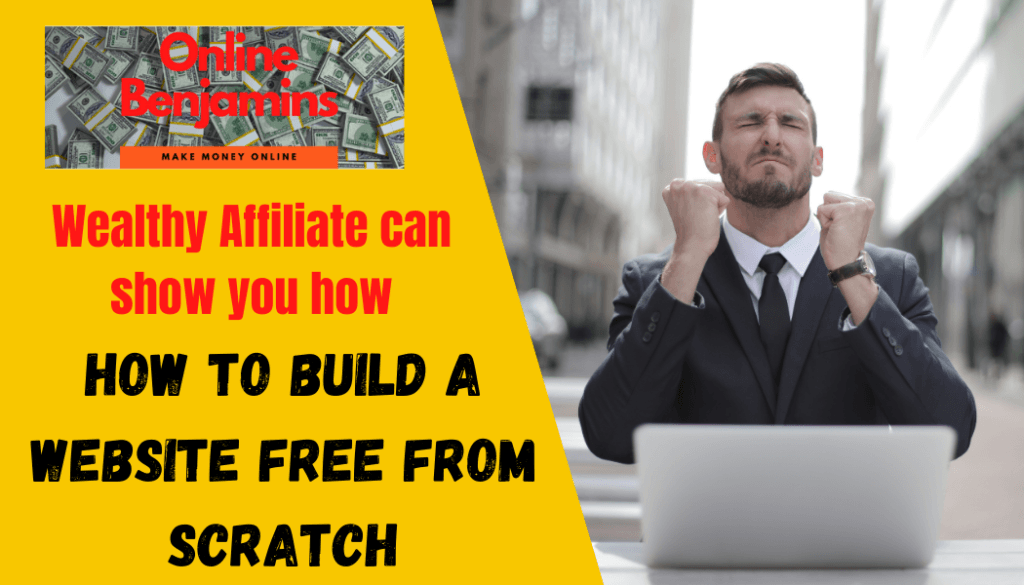 Q: Can I sell affiliate products on my website?
A: Today most online stores offer affiliate programs. If you have a website with content related to the products sold by an e-commerce store, and if the have an affiliate program, then chances are you can make some money promoting their products on your website as an affiliate.
Q: How do I become an affiliate marketer for Amazon?
A: You will need to first go to amazon.com and scroll down to the bottom and click on amazon associates. There you will be taken through the application process step by step. Amazon will require you to have a website, and you will need to make a sale within the first six months (180 days) or they will cancel your account. If that happens, just reapply later when you have more traffic to your site. The basic steps of the application process are as follows:
Create a website or blog.
Navigate to the Amazon Associates homepage and click "Sign Up."
Enter your account information.
Enter your website address.
Enter your preferred store ID.
Explain how you will be generating traffic to your site.
Choose your payment method.
Create Amazon Affiliate links for the products you will be promoting.
Affiliate Marketing with Social Media
---
Q:
Can I start affiliate marketing without a website?
A: Absolutely, a website is a great way to do affiliate marketing as you can generate 'free" search engine traffic, but you can do affiliate marketing without one. You can start affiliate marketing on social media platforms like Facebook, Twitter, Instagram, Pinterest and others. You can start a YouTube channel and promote affiliate offers on your channel as well.
Q:
How do I become an affiliate on Instagram?
A: Instagram has specific rules for affiliate links that change from time to time. You can go to their help area and get the latest rules. You will need to switch to a professional account which is free to do as follows:
Open your Instagram account.
Select Settings.
Go to Account.
Tap Switch to a professional account and choose Creator.
Choose the category that best describes your affiliate niche.
Enter your contact information.
Q: Can I put affiliate links on my Facebook page?
A: Yes. Facebook's terms of service allows you to post affiliate links on your personal profile and on your business page. You can also put links in your post descriptions on your page as well.
Q:
Can you do affiliate marketing without social media?
A: Yes, all you need for affiliate marketing is "traffic" potential customers to see your offers. You can start a YouTube channel completely free and put your affiliate links in the description. You can build an affiliate website or blog and generate search engine traffic. Social media can be another traffic source but it is not a requirement.
Q:
Where can I post my affiliate links for free?
A: There are many websites that give people the option to promote their affiliate links for free. StumbleHere.com, US Free Ads, ClassifiedAds.com, Backpage.com, and ClassifiedsForFree.com are some of them. If you join forum sites like Quora or Reddit, you can post answers to questions and put your affiliate links in your answers. And, you can post your affiliate links for free on your social media profiles and posts.
Q:
Where can I promote my affiliate links on Instagram?
A: Affiliate links can be added anywhere on Instagram that allows links. Instagram Stories, IGTV descriptions, and Instagram's link in bio are all affiliate link hotspots. Check with Instagram for the current rules regarding affiliate links and their placements.
Q: Does Facebook have an affiliate program?
A: You can do affiliate marketing on Facebook by joining Facebook groups related to your chosen niche and offering comments and advice of value then promoting your links. Facebook also has paid ads which can be used to generate traffic to your affiliate offers.
Q:
Can I do affiliate marketing with Pinterest?
A: Pinterest allows you to post product pictures and link directly to the offer. You can also post pins with links back to your affiliate website to generate traffic to your offers. Pinterest also has paid ads, much like Facebook, that can be used for affiliate marketing.