The online world keeps growing as more and more of our activities are done on the web from shopping to leisure and even our jobs. It has just become a matter of fact, that if you are in any kind of business, you need a website. Even better, how to build a website.
As technology has improved with the advent of so many website building services, the process of starting a website has become much simpler. No longer do you need to know programming and acronyms such as HTML to be able to build a website.
To build a website that once took weeks, if not months to build, can now be built in the blink of the eye. When you don't have to spend your time messing around with the technical aspects of building a website, you can focus your energy on what matters, Your business.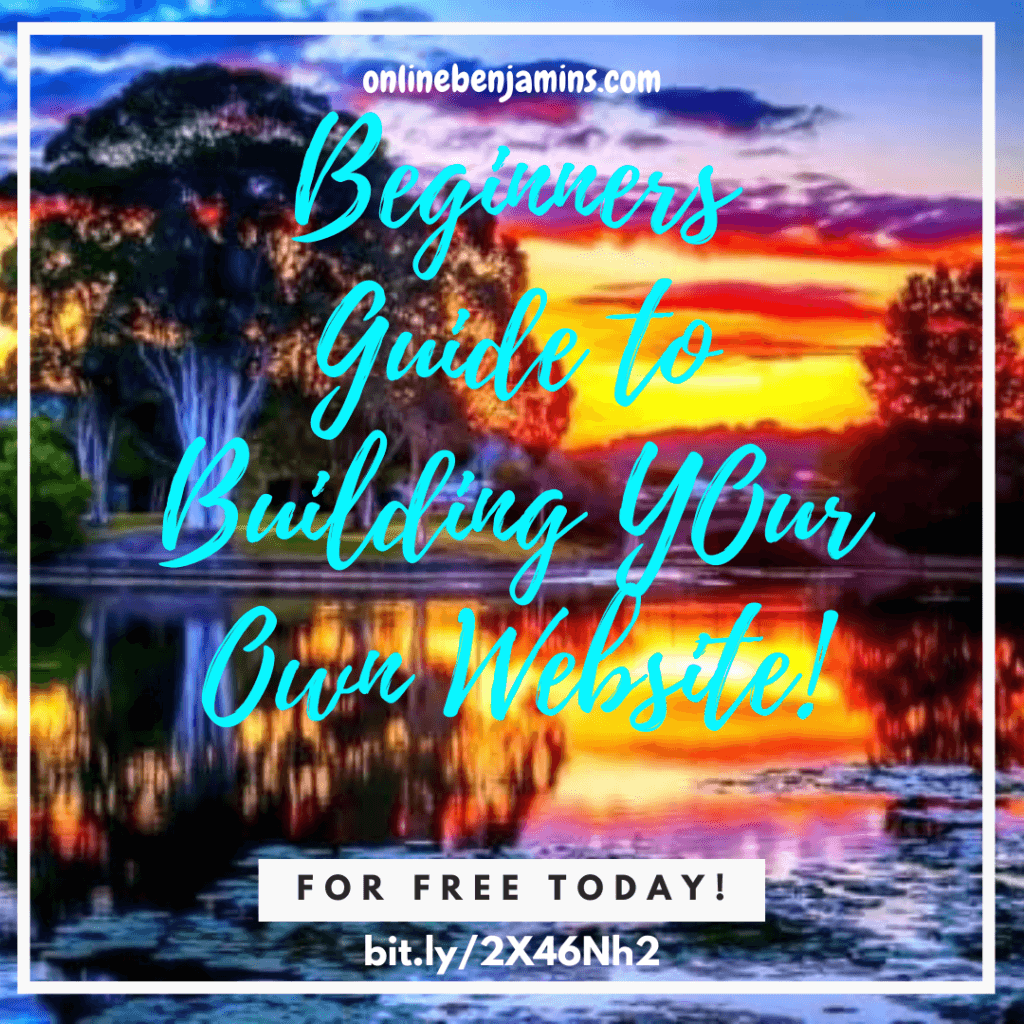 There are numerous website services available today that offer simple drag and drop software to allow you to build a website relatively easily. So if you have been asking yourself " Can I build my own website?" The answer is a resounding YES!
Now we could go through and review all the wonderful website building services that are available, but if you are like me, that would probably just put you to sleep. Instead, we will go through step by step how to build a website from scratch, on the Site Rubix platform at Wealthy Affiliate for FREE in under 10 minutes.
For more information on Wealthy Affiliate Membership and all the features and benefits included, you can check out my Wealthy Affiliate Review article Here.
How to Build a Website for Dummies
---
When you consider how to build a website, you need to have a purpose for the site in mind. Do you want to start a website for business? Perhaps you want to start a blog website, you can read my article on how to start a blog for free here. What area (niche) of the online world will your site occupy. What specific interest, hobby or passion will you focus on? You can read more about niche selection HERE:
Once you have decided on your "niche", you will need to consider a name for your site, known as the "Domain Name". Your domain name should reflect what your website will be about, perhaps your company/business name, or something related to your chosen niche. It can be anything you want, even as simple as yourname.com. You will need to do a search to make sure it's available.
Once you've selected your domain, you will need to select a web hosting service. This is where your website will reside on the hosting services servers. There are many very good hosting services but for our discussion today, the Site Rubix platform takes care of domain name selection, website building, and web hosting all in one place.
Now that you have a niche selected, a domain name, and a web hosting service selected, we can begin the actual process of building your website.
How to Start Your Own Website for Free
---
For our discussion today, we will be discussing how to start a website for free. Many of the Web Hosting and building services offer a free option and there are some very good ones. Wealthy Affiliate's Site Rubix platform offers a free website option as well, and since that is the one I use, we will use it for our examples today. For a full list of the resources I use in building and maintaining my online business, you can check out my "resources page" here.
Website building services use various site building software that you use when building your site. One of the most popular, and the one used within Site Rubix, is WordPress.
It is a very easy to use software, beginner friendly, and is very adaptable for any type of website you may wish to build. Within minutes, you can have your very own niche website online and visible to the world.
A website is only as successful as the platform it is built on. With Site Rubix at Wealthy Affiliate you are getting websites that rank in search engines. Your websites will be run on a powerful, incredibly fast platform that will deliver your content in a way that will really add to the user experience. A website built with Site Rubix will lead to better rankings and more success.
Once you have a name chosen you will select from nearly 4000 themes on the Site Rubix platform and then simply click "build my website".

And just like that, your website is built and ready for you to begin adding content and customizing it as you like. Simple as that, and in less than 10 minutes, you and your business are on the web.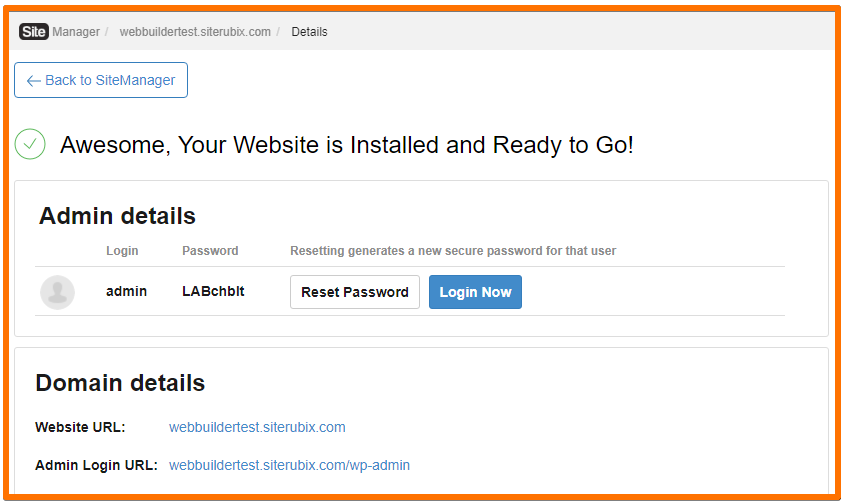 How to Start a Website for Business
---
Every successful business starts with a solid foundation, a website. You can create and grow your business with the SiteRubix website platform at Wealthy Affiliate. It is not just about websites, they have some of the most useful and integrated tools for website analysis, management, ranking, and security. It is ridiculously easy to use, and surprisingly fun. Building websites has never been this awesome.
The type of business will determine what design you will be using for your website. Whether its ecommerce, catalog sales, blogging or just an informational site, Site Rubix at Wealthy Affiliate can handle all your design and hosting needs.
Once you have determined the type of site you need, you can select from the over 3000 included themes to design the look and operation of your site. If you select a theme and don't like how it turns out, simple, just select another one and replace it. It really is that easy.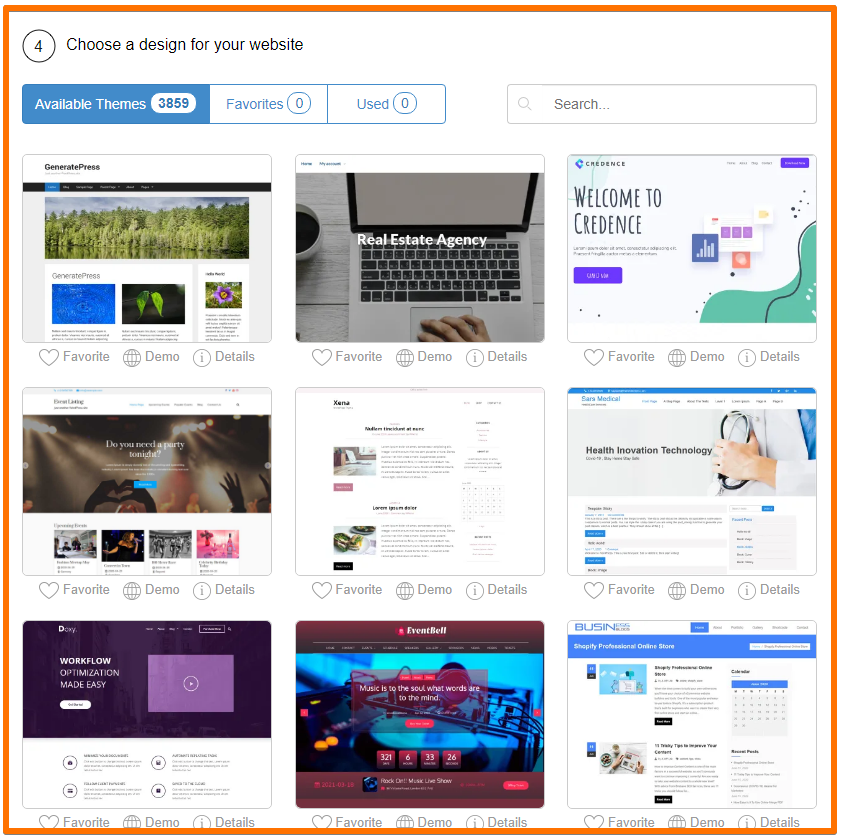 When you are satisfied with your site, just like that, you are on the internet and in business. Now your business is public on the world wide web for all to see, and for all to do business with. Congratulations!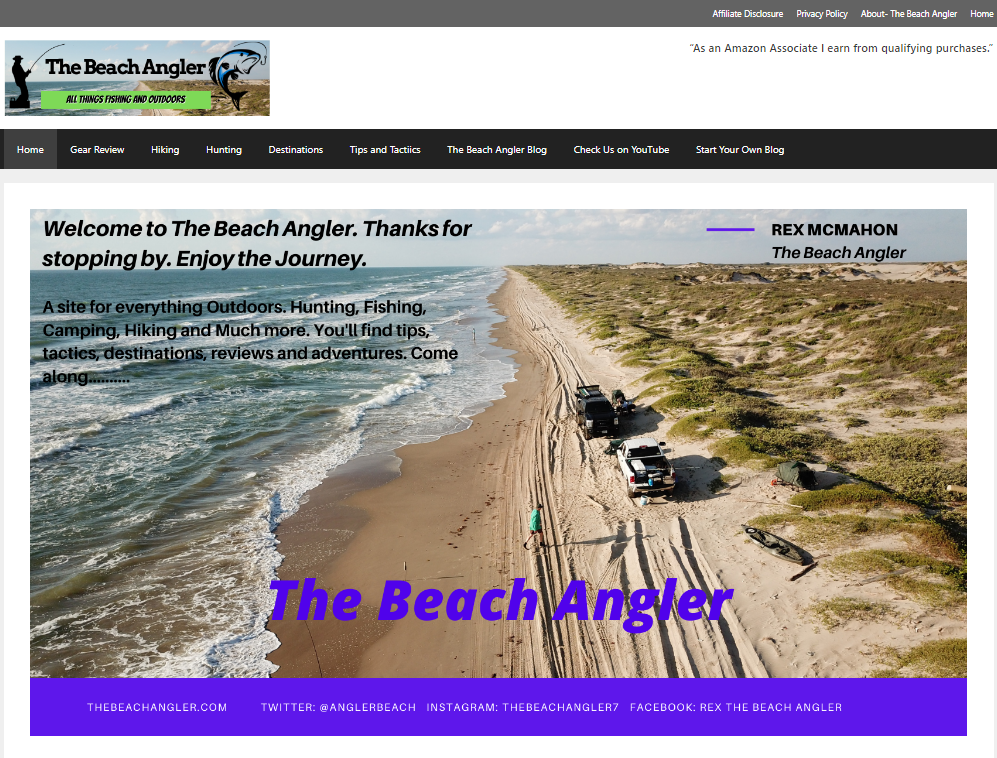 Where to Get Training, on How to Build a Website.
---
Now of course, to make your site pretty and have lots of fancy bells and whistles, you will need to get into more details of building your site. Getting some training on how to build a website with wordpress will be very helpful. The folks at Wealthy Affiliate and Site Rubix, have got you covered there as well.
There are hours and hours of video training as well as tutorials and classrooms and courses just on building websites alone at Wealthy Affiliate. Now other website hosting services have training as well and some are very good, but none can compare to the training at Wealthy Affiliate.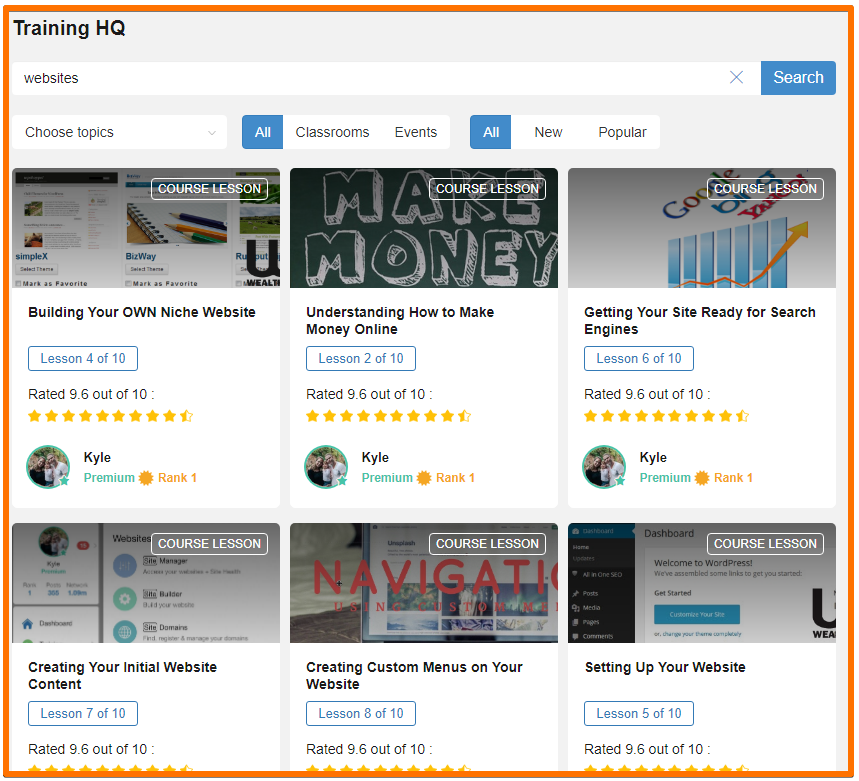 There are new trainings being constantly added and updated and every Friday there is a live training event. If you can't be there on Friday, no worries, they all recorded so you can go back and watch them anytime that works best for you.
In addition, you have hundreds of thousands of other Wealthy Affiliate members worldwide that are willing to help you with any questions or problems you may have. Literally, there is someone on the platform 24/7 365. This is all in addition to the site support staff that is there to help as well.
With Site Rubix at Wealthy Affiliate, there is no reason you can't have a beautiful, professional website of you very own. Just plug yourself into the platform, get your free website, and take advantage of the community and extensive training library.
What are You Waiting For? Start a Free Website.
---
So, what's your excuse? Go ahead, start your free website. Just fill in your details below and head over to Site Rubix to get started. I know you'll be glad you did. If you have any questions, you can reach out to me, or post your question for the community, or even start a live chat with members.
You'll see just how great a platform and community Wealthy Affiliate is. You could spend thousands of dollars and not get anywhere near the level of training and support that is available with Site Rubix and Wealthy Affiliate. I have included the website set up training for you, just click on the picture below and it will take you over to the Wealthy Affiliate training center and you can watch the video walk through of setting up your own website, for FREE, in just minutes.
If you are interested in starting an online business, you may want to consider becoming a Wealthy Affiliate member yourself. There is a link for a free trial below, and you will get access to the Site Rubix platform, all the trainings, and much more, all included with your membership.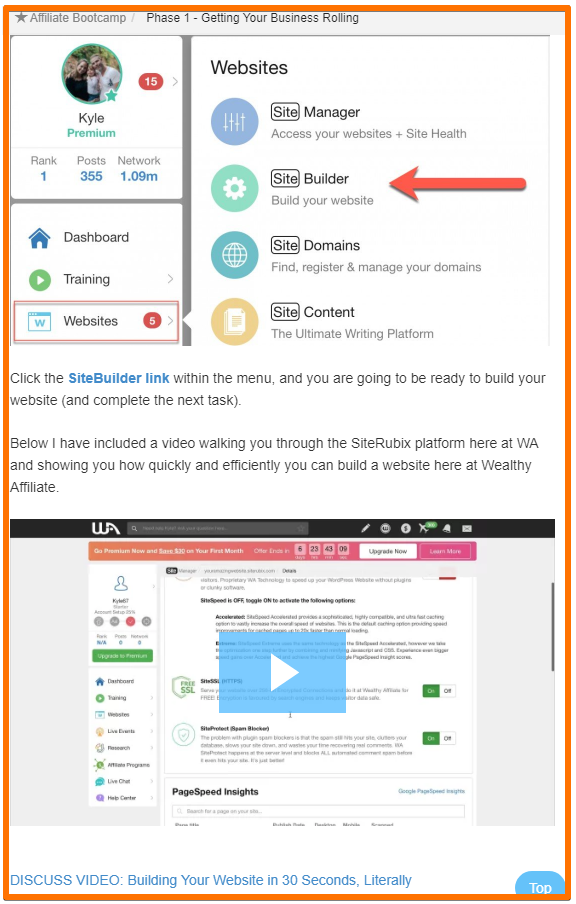 If you have any question, comments or complaints please leave them in the comment section below. You can follow me on Facebook: Online Benjamins, Instagram: dotcomedinero, and Twitter: @onlinebenjamin1.