Greetings, and Welcome to the most important and no nonsense article on how to make extra money online you will find. My name's Rex, and I'm just a normal everyday guy that, through a lot of trial and error, finally found a process to make real money online from my hobbies, passions and interests. And, over the next few paragraphs, I promised to show you the exact 5-step process I use to turn my passions and hobbies into real, long-term passive income. In fact, learning to apply these 5-steps is by far the most powerful online money-making skill you can learn.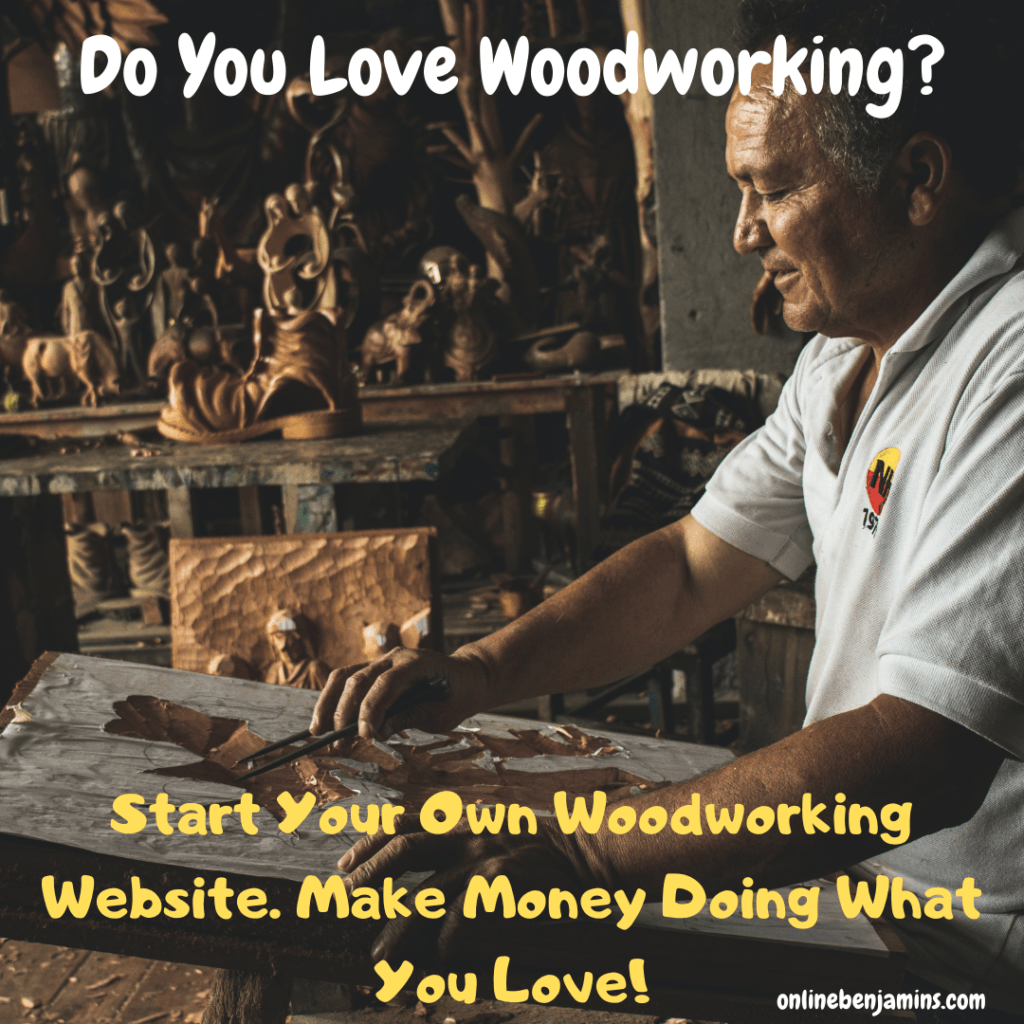 If you master them, and apply what you learn, you will start to make extra money and be on the way to replacing your income and solving all your money problems. And, you'll finally be able to escape that 9-5 job and live life on your terms.
Sounds too good to be true, Right? Well, let me be up front with you, mastery of these 5-steps is simple, but not easy. It takes time, effort and yes, work. A lot of people try but most fail.
However, If you put in the time and effort to learn them, and then really do them, you can pretty much write your own ticket. And, once established, you can continue to make extra money passively for years to come.
Now, I'm going to share these 5-steps and exactly how you can apply them, without asking you for a single penny. Yes, you read that right, totally free. I know what you're thinking… I've heard all this before, and I get it. I'm skeptical too and it's perfectly natural. So let me be very blunt with you. You're probably not going to want to hear this, but the truth is.
95% of the People Who Try to Make Extra Money Online Fail.
---
Yes, I know that's not what you wanted to hear, but it's the real truth. There's a good chance you will fail to make extra money online. I'm telling you because it's only fair, and this needs to be out in the open.
The make-money-online industry is designed for you to FAIL.
Most of what you see being marketed and sold as "make extra money online" courses and systems is just BS. Courses that promise you the moon, are extremely over hyped and over simplified.
They leave you feeling like there must be something more, and that's when they've got you. The "gurus" know that you will probably fail and then, like most strong willed people, you'll try again. And, they will have another crappy course waiting for you with even more hype and broken promises.
They just keep cranking out shitty products that never quite get you there. In fact, they do NOT want you to succeed. They just want you to believe that you can "IF" you'll buy their next course or system. They want to keep "success" just out of the reach, one more product or "upsell" away. I've reviewed plenty of these crappy products here.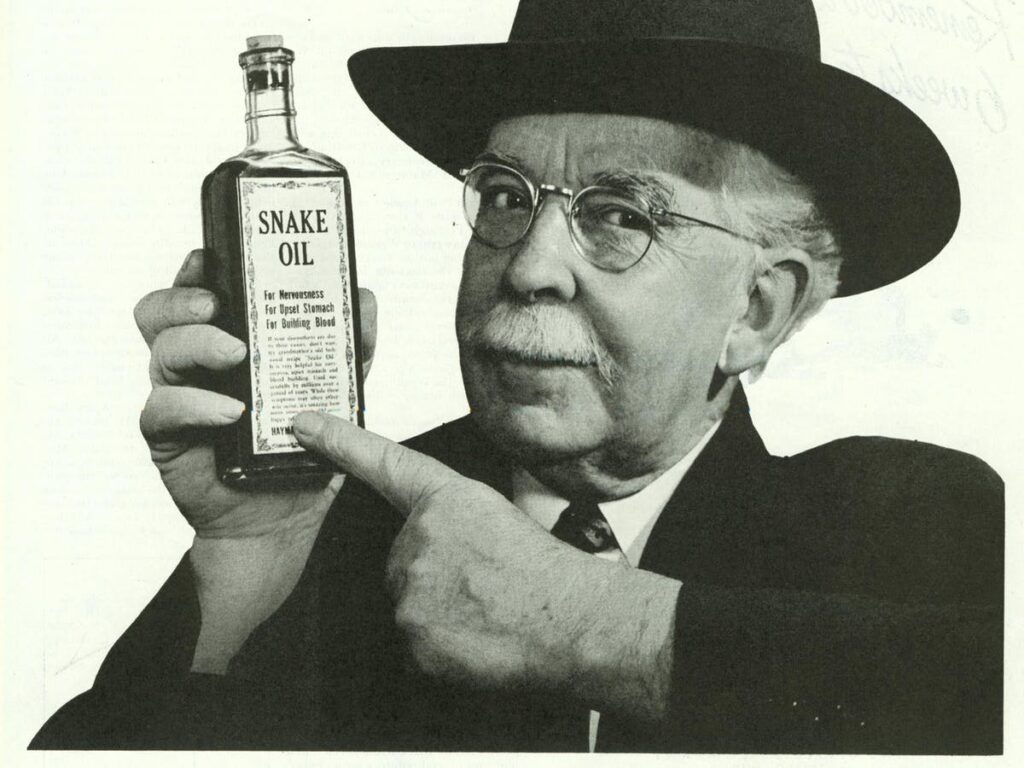 It's an emotional roller-coaster. You think you've finally found the secret formula to financial freedom and OOPS! They pull it away again and start the whole process over. I know the feeling because I've been there. I can't count the number of times I got excited, bought what I thought was the answer, only to have my hopes and dreams dashed. I would load the system and plug in just like they showed and, NOTHING!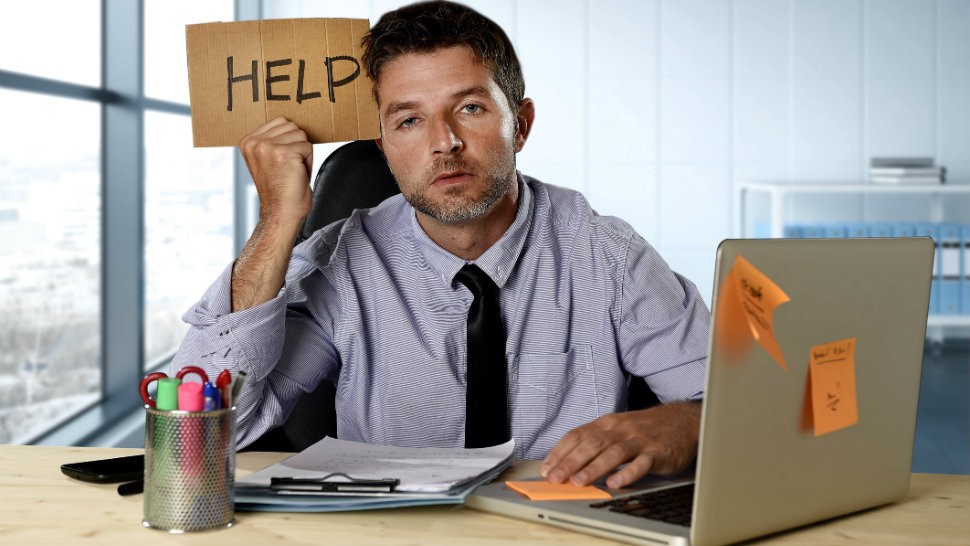 I would try again. With even more nothing. Buy another course "upsell" thinking that was the missing piece but still, Nothing. The worst part is after you've wasted tons of money, the "gurus" keep creating more worthless products and you see them all over the internet bragging about how much money they are making. And guess what, that's my money they are bragging about "making", our money!
I Know, I've Been There.
---
I nearly went broke chasing all those "Shiny objects". No kidding, I have literally spent thousands on courses, products, Done-for-You systems and gimmicks that didn't work… and then I lost my business, it went completely belly up. Talk about a serious wake up call. As the business owner, ultimately It was 100% my own fault but that didn't change the fact that I still had bills to pay and needed a new source of Income. I seriously needed to make extra money, any money, and SOON!
I had been interested in "making extra money online" seeing all the 20 something "gurus" claiming to be overnight millionaires. But, as I started checking out their courses and systems, I found out I was wasting time and money because most of it was just BS. And, when I see these "gurus" doing the same thing to others, milking every last cent from them with endless sales funnels and high-ticket upgrades, it drives me crazy.
I hate to see people keep falling into this trap, getting into more debt, or worse, going bankrupt. I've tried to warn people about many of these through my reviews, but some just refuse to hear it. And, I understand I guess because I was the same way.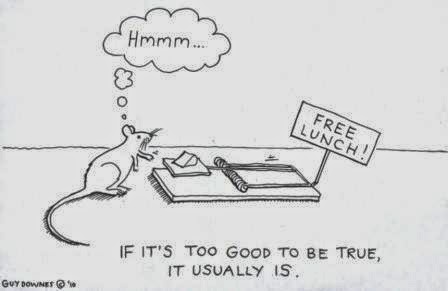 I didn't listen and ended up paying for that mistake. I was determined to make extra money online because I had done it. Not a lot of money, but some. Just enough to whet my appetite for what was possible, if someone would just deliver some honest training.
Maybe you're like me, and have been fooled by the gurus too. Spending thousands on over hyped and under delivered products. Spending money on paid advertising like the gurus recommended on Google, Bing, YouTube and Facebook. Ads aren't cheap. Soon you find yourself a few thousand dollars poorer, out of money and no closer to success.
On a positive note, all that money I spent wasn't totally wasted. I learned a very valuable lesson: The lesson: There are no shortcuts, no over-night success or magical plug-and-play, Done-For-You systems. These "systems" are all designed for you to fail. To keep you locked in the never ending buying loop of "upsells". Just one more upgrade to finally have the keys to success. Failing to make extra money online is not your fault, you're just getting bad advice from people who's only business is to keep you buying more "bad" advice. Now, let me be blunt with you, if you're looking for a shortcut, you won't find it here. But…..
If You're Serious About Making Extra Money Online, This Could be the Most Important Thing You've Ever Read.
---
Having learned so many painful, and expensive, "lessons" on what doesn't work, you can learn from my experience and avoid all the frustrations and expense. If you are willing to do that, I am about to show you what really works. I know, because its working for me, and it's how No kidding, I have built multiple streams of passive income for myself.
Pay Attention, because this is very important. I generate passive income from multiple sources and products related to what I enjoy doing anyway. There are many ways to make extra money online, but too many people get stuck on one product or "system".
The gurus have convinced them that this one product is the secret weapon to creating wealth and success. At least 99% of the time, that's just BS! They are simply trying to get you to focus all of your efforts on promoting THEIR product making them wealthy in the process.
Now please take this advice, if you serious about making money online, no matter which training, product or system you choose, PLEASE don't put all your eggs (and money) into one basket. And, that goes for the training I'm offering you today. It will give you the tools, training and support to create multiple streams of income from multiple sources. It's the platform that completely changed my "make extra money online" journey from failure to success. It can do the same thing for you. Just check out some of these results.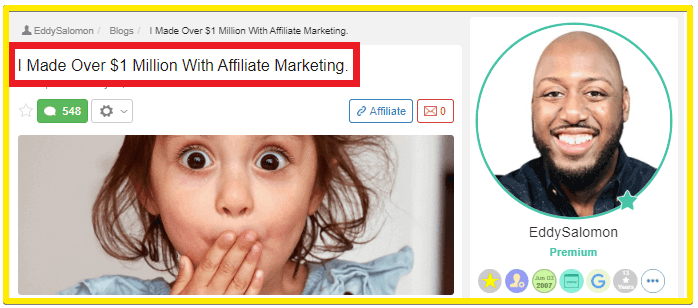 My Friend Eddy has made over $1 Million in commissions and you'll be getting access to the exact step-by-step training he used to earn it. The next screenshot is from my friend Koda who used this 5-step process to finally earn enough extra money to quit his job and work from home full time on his schedule, not some boss.

In the picture on the right, you can see where John, one of many successful people you will have access to, made $3700 in one day using this simple 5-step process that you can learn for free here today.
Here's a couple more examples of ordinary folks just like you and me who were looking for ways to make extra money and learned to use these same steps that I'm offering to show you here today. I mean, $13K in one month, I don't know about you, but for me that's some "real" extra money.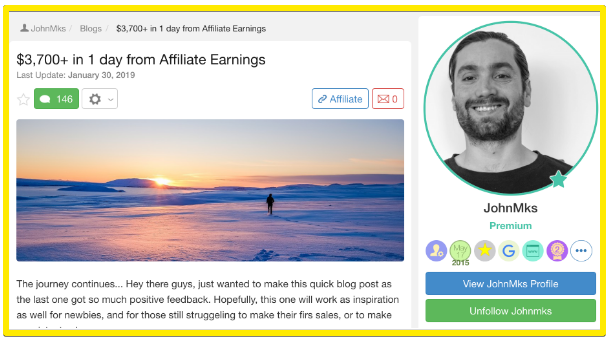 And there's many, many more just like them. All part of a worldwide community of online entreprenuers that are happy to help you make extra money online too. Some of these folks are making thousands of extra dollars per month. Pretty powerful stuff huh? And its passive income that comes in whether they're working or on vacation with the family. Cool thing is, you don't have to focus on the same income streams as anyone else. No kidding, the training I have for you today will teach you how to find and create your own income sources, even from your favorite hobbies.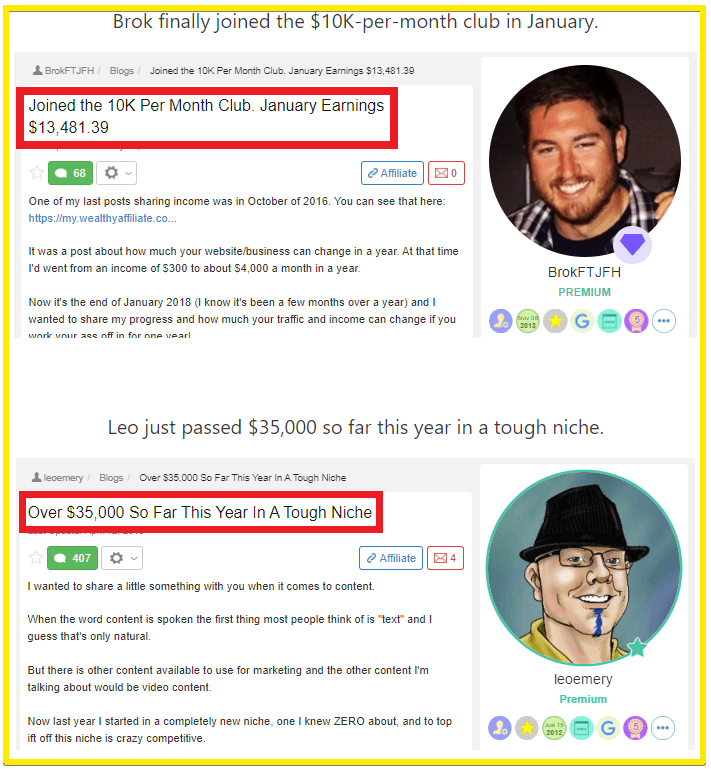 Now granted, this is not the millions of dollars the "gurus" are promoting and promising, but I'm not one of those "gurus". In fact, I'm just a normal everyday guy, that was once exactly where you are now. I'm not going to try to dazzle you by making ridiculous claims of overnight riches. If that's what you are looking for, you better skip on over to one of those "gurus" sites because you won't find it here. No kidding, I have tried those "gurus" SCAMS and wasted lots of money and time. I want to show you how to avoid my mistakes and learn what really works.
I won't promise to make you a millionaire, heck I'm not a millionaire either (YET) but I can promise to show you the exact steps and training I've used to make a full time income online and leave the 9-5 world (and boss) behind.
What you are about to learn, is what the "gurus" don't want you to know because you will never need to buy any of their BS courses ever again. You won't need them.
But, this is not going to be another sales pitch. I am NOT selling you anything today. What I am going to show you is absolutely free, no bait and switch, and no credit card required. You will learn how to earn passive income from simple websites like this one. And, the secret to making real, and honest, money "online" or "offline" is by helping people. The more you help people, the more money you will make. Sound Crazy? Maybe. But that's how our economy is supposed to work. You make money by helping others solve their problems.
You basically have two choices, you can get a job and do "tasks" for pocket-change, or you can learn how to make real money by helping people solve problems. And sometimes, that means recommending products that solve their problems. Products that you will earn money from, known as affiliate marketing. Let's say for example, you have a friend whose refrigerator breaks down (Problem right?). They need an appliance repairman, but they don't know any that they can trust (Second Problem).
If you knew of a good reputable appliance repairman you would help the friend out and let them know right? Sure you would, it's your friend, they have a problem and you have a solution to solve their problem.
I'm not suggesting you get in the business of recommending appliance repairman, but I am saying you can make a massive amount of money by recommending solutions to problems.
All kinds of problems, appliance repairs included. If you help enough people get what they want or need, you will get what you want (extra money).
A true win-win situation and the most ethical way to make extra money, a very rewarding way as well. I want to help you learn how to do exactly what I do and what thousands of others are doing by following these 5 simple steps. This isn't some "special skill" or "talent" that we have, It's a process that anybody, including you, can duplicate and finally build a real, successful business and make real money online.
Here again, this is not win the lottery MEGA MILLIONS. But it is the kind of income that can take care of you and your family very comfortably. Does that sound like something you want? You can work from home, or anywhere you can get an internet connection, and have the flexibility to spend time with the family whenever you want.
There are thousands of us who want the same things, and by following these 5 simple steps, are actually achieving them. I'm about to show you how you can learn from, "hang out" and get help and advice from some of these successful people. You can read my recent article on starting your own side hustle to make extra money. It will give you some more useful tips for turning your hobby or interests into extra income.
OK, I Know You're Tired of Waiting, So Let's Get On With It Already!
---
What you will learn is the very same method I used to make extra money on everything from fishing and camping gear, gardening supplies, wood working plans and tools, business software and much more. And, even better, you will avoid all the expensive mistakes I made along the way by chasing after quick riches and easy money systems that never work. I know, you've heard all this many times before. But, this time it's different, Really!
Remember how earlier I mentioned I was going to prove to you this works? Well guess what, here you are on this page. A page that makes me money and I'm not even asking you for any money. Actually, most people who visit this page will probably only use the free stuff I'm offering you, and that's perfectly OK.
But, every once in a while, someone will buy a product or service that I recommend. Not because I sold it to them, but because It will help solve one of their problems. Help them get more of what they want out of life.
So, if you take me up on my free offer here today, I will show you the exact same process that brought you here to this article, and more importantly, how you can use the same process to recommend any product, service or business you choose and finally make extra money online.
And, you don't even need to have your own products to do this. If you follow this 5 step process, you will be doing what I do, promoting and recommending other people's products and services.
But… before We Go Any Further, I Need to Get a Few "IS NOTS" Out of the Way First.
---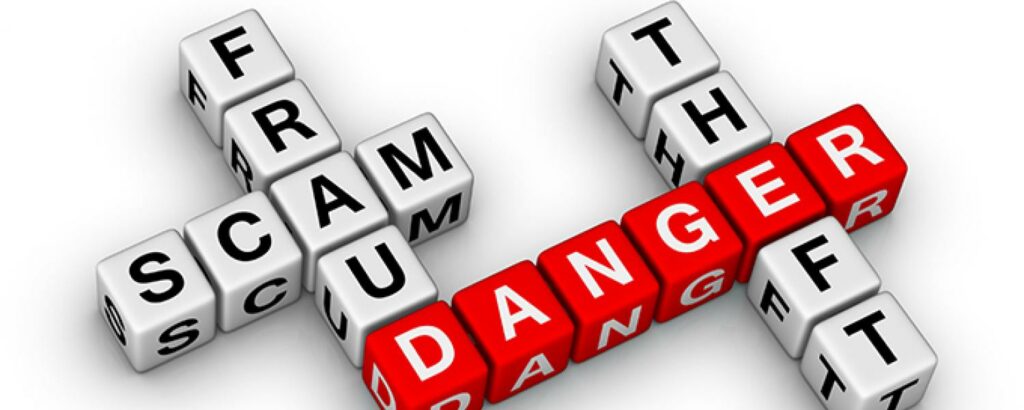 This is NOT a get-rich-quick scheme or plug-and-play system, it seems that no matter how many times I tell people that, some people still think it is.
They are so used to the BS that the "gurus" are selling, they think there should be some magical button to push and the money will simply start flooding their bank account.
This ain't that, this a real business that takes time, effort, work and patience. Another thing this IS NOT, is some secret "system" that I'm promoting. It is not a shortcut, MLM, overnight success or secret formula that promises to make you rich.
I want to be perfectly clear and upfront with you. If you're looking for something quick and easy because you need money right away, this is NOT it. You can stop right here, right now, if that's the case and there will be no hard feelings. I don't want to waste your time or my time. That's only fair right? Great, now that I know you're serious, I'm looking forward to working with you. That's right, if you take advantage of this free training, I will be there to help you along the way.
Not that I'm some special mystical expert or make extra money online "Jedi Master", but I do have experiences ( bad and good) that you can learn from and speed up the process without the expensive mistakes I made. And, I will hook you up with some very successful online entrepreneurs that will be glad to help you as well. Again, all for FREE, so put the credit card away.
Since we know you're serious about your financial future, there will be a button below that will take you to another page where you will get access to the same 4-step process that I used to build multiple online business and earn passive income. Wait you say, earlier I said it was 5-steps, not its 4? Yes, you are correct. The 5th step, is actually the first and most important step.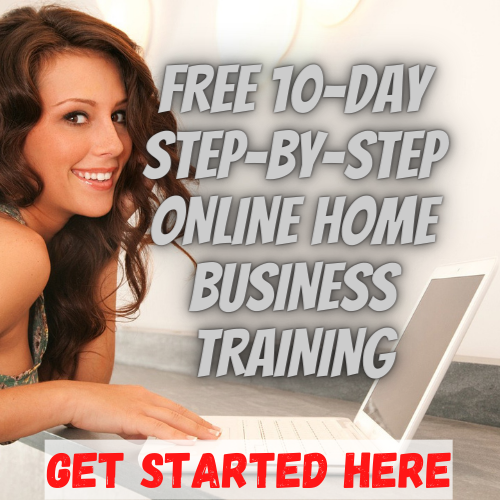 You have to TAKE ACTION! First you have to click the button below and then you have to actually complete the free training. It won't work unless you do. Learning to apply these 4-steps will by far, be the most powerful online money-making skill you will ever learn. Master these, and apply them, and you could never have to worry about money again.
What you're getting with this FREE training:
10 over-the-shoulder step-by-step lessons including videos, text, progress checklists and forums to ask questions.
You're going to get private access to me for 1-on-1 help.
You'll also get access to a friendly worldwide community of experts who are happy to help you.
And… by the end of the training, you'll have your very own free website so you can apply what you've learned.
Yes, it's all free. Like I told you earlier, I've tried many "paid" programs and wasted a ton of money. None of them offered as much as you will be getting today for FREE. I don't want to see you waste time and money and experience the disappointment that I've been through. You have nothing to lose here today.
But, the choice is yours. You can waste years and thousands of dollars chasing the latest, greatest systems being pushed by the "gurus", or you can take me up on this free training and get started building a real legitimate online business around your passions and interests. Things you love to do anyway.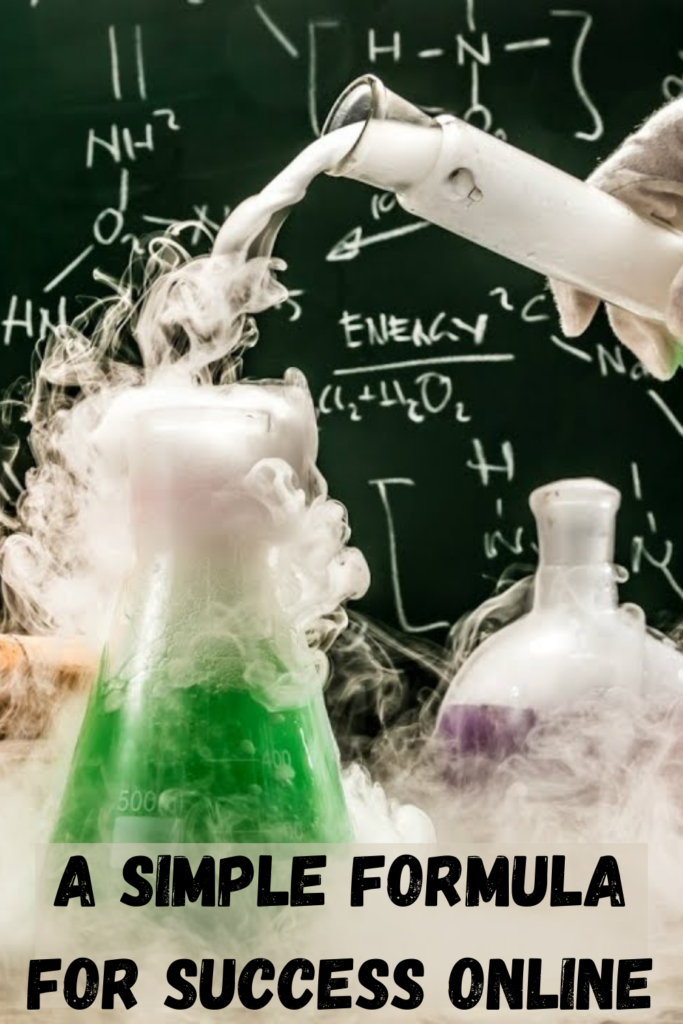 Skip All the BS and Go Straight to Building a Real Money-Making Business.
---
Not only will you get to work with me, but you will have access to other very successful industry experts and ask them for help too. You'll get the tools, training and support you need to start generating recurring passive income in your bank account. Money to buy your freedom from the 9-5 rat race. To give you the lifestyle you've always wanted. And, most importantly, the peace of mind of not having to constantly worry about money.
You won't be lying awake at night worrying about how to pay the bills. Instead, you'll sleep like a baby, knowing you have built a real business with a reliable income that will provide for you and your family for many years to come. Now, if you've read this far, I know this is what you really want. And, your probably thinking, "what's the catch"? Well, there isn't one. Now yes, I sometimes make extra money from promoting this 4-step system.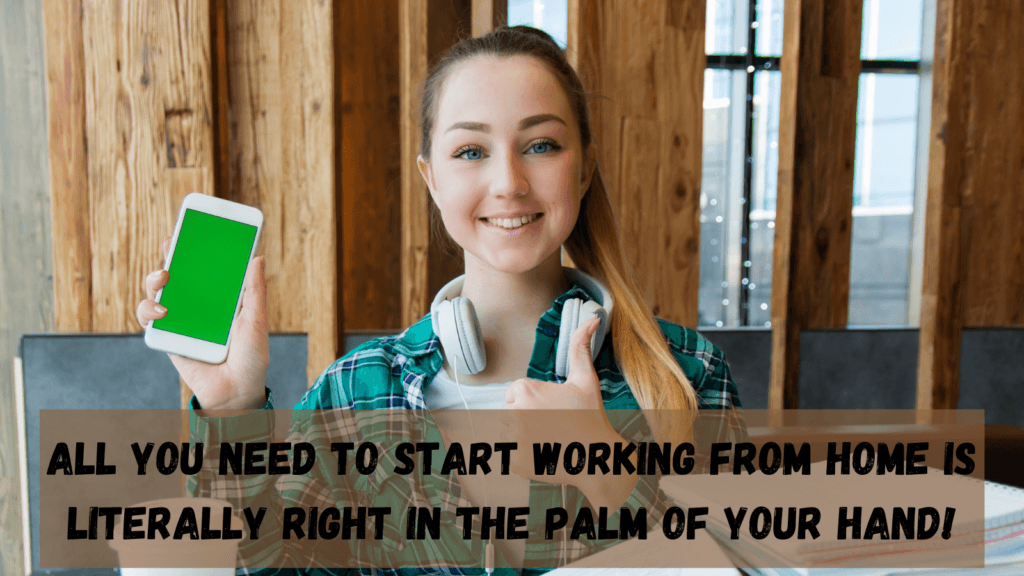 There are two versions of the training and tools we've discussed today. A FREE version and a paid version. The ONLY version I've told you about here is the free one because that's the one I promised you.
And that's what you're getting here today… the free one. However, there are a few people, who after completing the free training, decide to upgrade to a paid version and I make a commission when they do.
The paid versions offer more powerful tools and state of the art managed hosting for 10 – 50 websites (depending on the needs and program you choose). You also get things like private messaging, more support options and live training in the paid versions. But I want to be clear, I am NOT here to "upsell" you on the paid version. This is not one of those SCAM systems that sucks you in with a good deal then hits you with the "Real Price" which is hundreds if not thousands of dollars more. I've been scammed by those systems before too, that is why I'm telling you about the paid versions now.
I don't want you to be surprised by it when you see it (or think I'm trying to hide something). You are going to get exactly what I promised you, Free access to tools and training. So, click the button below, and on the next page you'll get access to the 10 step-by-step lessons that teach you the exact 4-step system that I, and thousands of others, use every day to build real online businesses and make extra money by helping people.
You'll also get your very own free website so you can get started towards your goal to make extra money online. And, as a special BONUS, you'll have personal access to me 😉 to help you along the journey. So, click the link below and I'll see you on the next page.
"No Credit Card Needed"

If you're like me, you've scrolled to the bottom of the page before reading. No problem. Here's a quick summary of what you're getting today at absolutely no cost.
The Same 4-step method I use
The 10 over-the-shoulder step-by-step lessons including videos, text, progress checklists and forums to ask questions.
Private access to me for 1-on-1 help.
Community access so you can talk to and learn from industry experts.
Your own free website
A live example of the money making process.
You'll learn about a bizarre niche that almost no one has ever heard of, and yet it still earns a "modest" passive income month after month.
How to turn your passion or hobby into a profitable online business and finally make extra money online.
And some cool online tools you're going to love…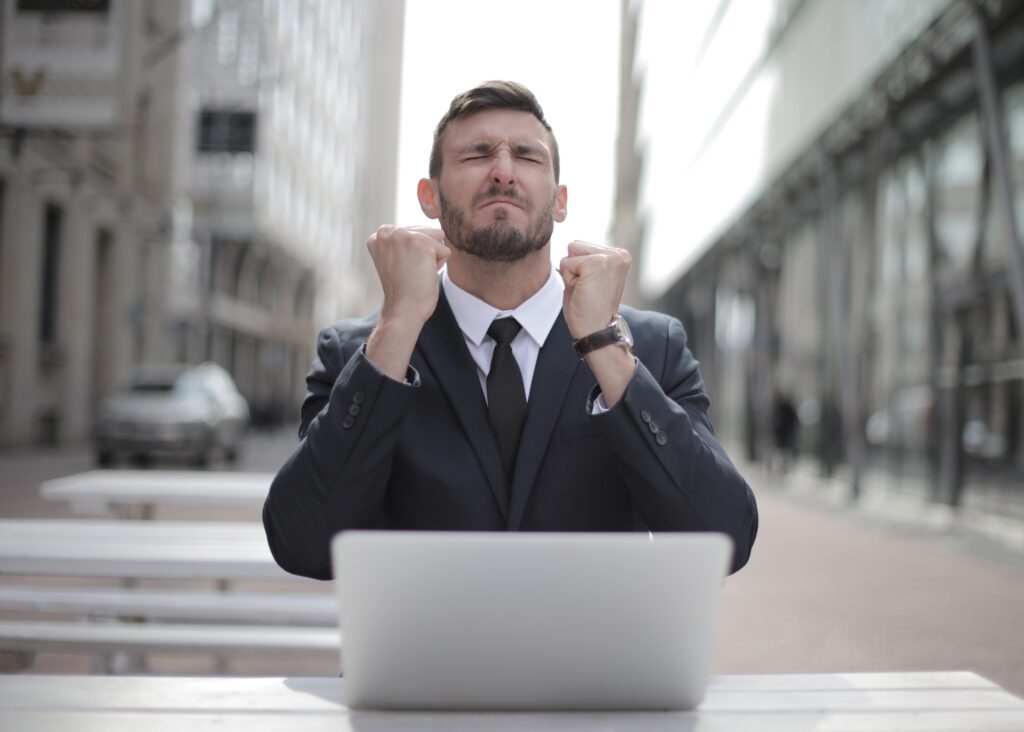 I'm Looking forward to working with you,

Rex
P.S. Again, this is COMPLETELY FREE to get started. No catch, no obligation, no bait and switch. I will personally be in touch with you upon joining to offer my support and guidance to help you get up and running online.
P.P.S. If you have any questions or are unsure of anything, I am here and I promise I will get back to you on all of your questions and comments. Just leave them below in the comment section. Follow me on Twitter: @onlinebenjamin1, Instagram: dotcomdinero, and Facebook: Online Benjamins for more make money ideas and product reviews.