Like many of us, you may find yourself in a position where you really need some extra money. What about a side hustle? It can be a great way to make some extra money in your spare time and still keep up with your job or other responsibilities. I know, I've been there myself. You reach the end of the money before the end of the month, and you still have bills to pay. It's not a good feeling. Sometimes you get a second job to make ends meet.
But, they aren't always available and may not work with your current job schedule. There is some good news however. With the growth of the internet, and the increasing numbers of people working from home, there are numerous of ways (side hustles) you can make some extra money using your computer or smart phone, in your spare time. In fact, over 40 million people have a side hustle, or way of making extra money, in the United States alone.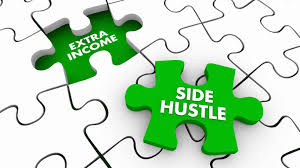 What about a Side Hustle and What is a Side Hustle?
---
Quick Summary
A side hustle is any type of work or business endeavor that you do, in addition to your regular job, to earn extra money. 5 tips for starting your own side hustle:
Determine you skills and interests first. If you're interested in it, you are more likely to stick with it.
Do your due diligence and research income potential and time requirements for potential side hustles.
Make yourself a schedule and stick to it.
Build your network in the side hustle you choose.
Delegate those tasks that you can to free up your time for the more important operations.
"What exactly is a side hustle?"
Basically, a side hustle is any type of work or business endeavor that someone does, in addition to their regular job, to supplement their income. Many times, a person starts a side hustle around something they are both interested in and passionate about. This is often different that their day job where they may simply be working there to pay bills.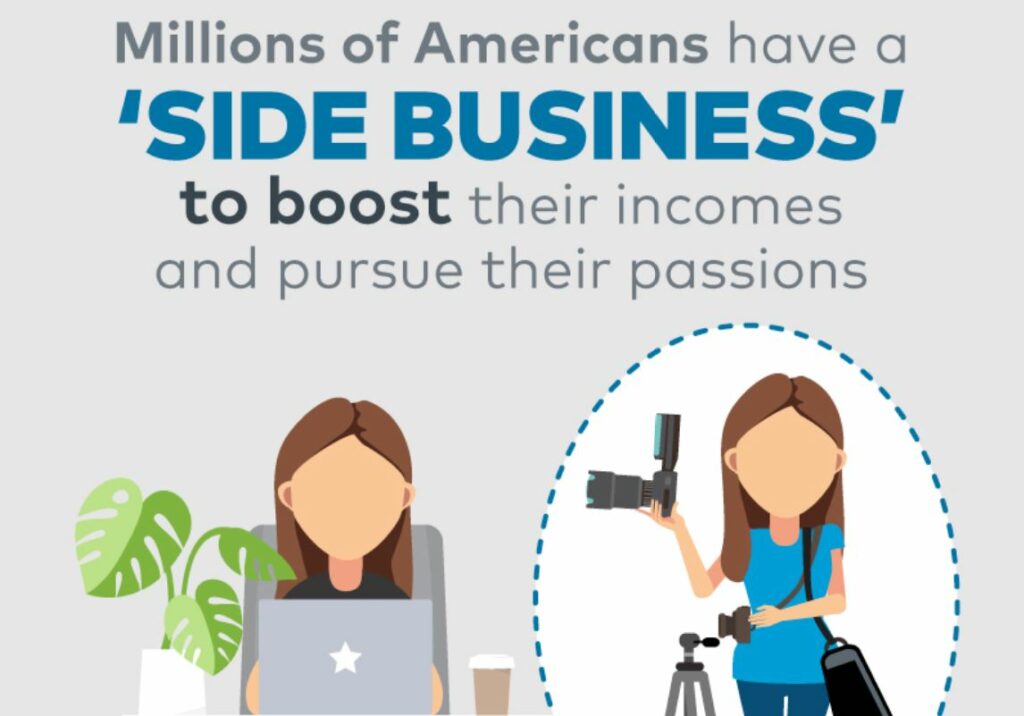 Just How common are side hustles? According to a July 2021 study by Zapier, one third of US citizens have a side hustle. And, that number will most likely rise significantly this year as more people explore new work from home opportunities. The Zapier survey also found that 24% of those who don't currently have a side hustle, plan to start one in the next 12 months.
So, why Are So Many People Side Hustling? Well, according to the consumer financial services company Bankrate, 30% started a side hustle because they need the extra money to make ends meet. The interesting fact is that nearly 60% list their primary reasons for starting a side hustle were: to make extra money for savings, or for additional disposable income.
Another thing to consider: Is a side hustle a business? Technically yes, once you start earning money in from a side hustle, you become a "Sole-proprietor" which is any individual who provides a product or service for a fee. Millions of businesses start this way. Be sure and check with your tax adviser, you want to make sure you are following all the proper tax regulations, and getting all the tax deductions of being a "business" owner.
What are Legitimate Side Hustles to Make Money?
---
Over 40 million Americans have a side hustle or some way of making extra money. There are so many options from doing affiliate marketing, blogging, freelancing, uber to making and selling your own craft items online, to drop shipping products with Shopify. All of these will take a significant investment of time and yes, money. That being said, any of them could earn you some serious extra money. Any passion or interest you have, that other people are also interested in, can be turned into a profitable side hustle business.
Side hustles are becoming more and popular among workers, but with many of them, there's a high risk of getting scammed. Many scams require up-front fees, or find ways to get you to work for free as a part of the interview process, but there's no job to actually get. So, how do you determine If Side Hustle is legit? How can you tell a legit side hustle opportunity from a SCAM? You can read my recent article on ways to detect and avoid make money SCAMS, and it will help you avoid being scammed.
There are seemingly endless possibilities for starting your own side hustle. They can be divided up into work from home side hustles, like blogging and drop shipping and those where you work away from home like being an uber driver or babysitting. There are many online side hustles where you can make extra money using your computer or smart phone. So, What are some legit side hustles from home?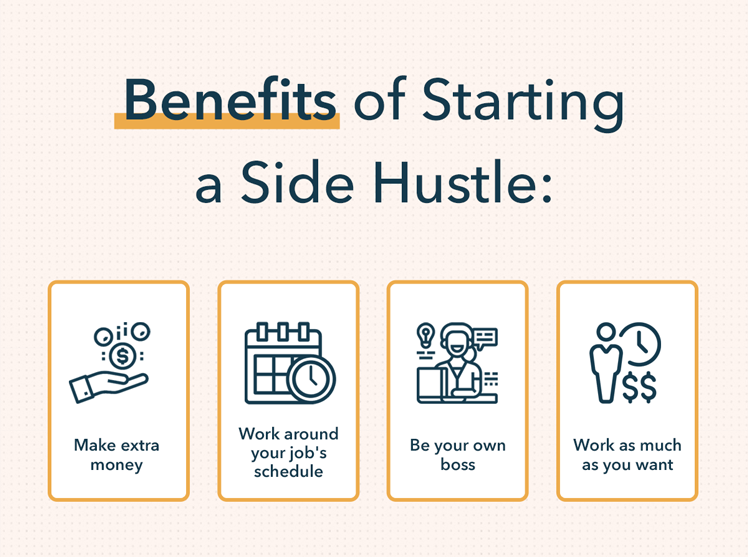 Work From Home Side Hustles:
The following are just some of the legitimate side hustles that you can start and make extra money from home.

Start a blog – take a hobby or interest and start your own blog website where you can promote products and services to your readers and generate extra money through ads, affiliate commissions and direct sales of your own products.
Affiliate Marketing- See above, promoting other peoples products, through blogging or social media marketing, and you earn a commission when you send customers to those affiliate products.
Freelancing– sites like ffiver, upwork, iwriter and others allow you to sell your services such as copy writing, content writing, graphic design, edit articles, voice over recordings and more.
Dropshipping – start an online store and promote products that are shipped directly from the manufacturer to your customer and you keep the difference between the wholesale and retail prices. No inventory costs.
Print on Demand store – market creative designs that can be printed on various items such as cups, glasses, t shirts and hats. Printer waits until you sell an item before they print and ship it. No inventory cost.
Social Media Marketing – Promote products and or services through platforms like Twitter, Facebook and Instagram.
SEO (search engine optimization) specialist – Help businesses with existing websites maximize their presence and leads through SEO.
Sell products on Ebay, Amazon and Etsy – yes you can sell products on Amazon and Ebay. You can take advantage of their worldwide audience and online presence and make extra money for yourself. There will be inventory costs however.
Take online surveys – sites like Swagbucks will pay you to take online surveys, watch videos, and even just surf the web.
Outside the Home Side Hustles
With these side hustles, you will be working mostly away home as you will see below.
Drive for Uber or Lyft – earn extra money as an independent driver using you own car.
Deliver food for DoorDash, Uber Eats, or most any pizza restaurant with your own car.
Babysitting – Has been around forever. Watch others kids so they can take a night off.
Dog Sitting – Watch pets for people that are going on vacation.
House Sitting – Take care of homes while their owners are away.
Second Jobs – Of course, if you have the time, you could take another job.
But, you probably want to know: What is the fastest way to make money on side hustle? The quickest and easiest to start earning money are the freelancing gigs, online surveys, Uber, DoorDash and the various sitting (baby, dog, house) jobs. By the way, nobody says you can't have more than one side hustle. It's totally up to you and how much time you have to devote to your side hustles.
In fact, many Uber drivers will often also deliver for Uber eats. Babysitters can also house sit and dog sit. Bloggers do affiliate marketing, drop shipping, social media marketing, SEO, print on demand and often sell their own products. There are so many opportunities, but they will all take some time and effort on your part. Not all take money to start, but some do. That is one of the reasons it is always best to consider what you are interested in or passionate about when choosing a side hustle.
How to choose the Best Side Hustle for You?
---
It really does come down to a personal choice. Only you know what your skills, interests and time limits are. The following check list will help you narrow down your choices and put you on the right track to finding the best side hustle for you.
Checklist for Choosing a Side Hustle
Make a List of Your Skills and Interests. – What can you do that people would be willing to pay for, and what are you interested and would like doing?
Be Realistic with how much time you have. – we all have responsibilities and family obligations. Don't start something that you won't have time to adequately pursue.
Check the earning potential. – Do some research. Of those on your list, what is the potential extra income you could make from each?
Determine when you would like to start. – How soon can you start. Some opportunities take longer to organize and get off the ground. Some you can start right now.
Rank your list of options to find the best ones.
Get Started, don't procrastinate. The longer you wait, the longer it will take to start earning the extra money you want and need.
Also, I have put together a, completely FREE, 10-day Online Home Business Training that will teach you how to start a legitimate, profitable side hustle from the comfort of your own home. Click on the button on the right and each day I will send you a new lesson direct to your email and then you can see for yourself, if an online side hustle is for you.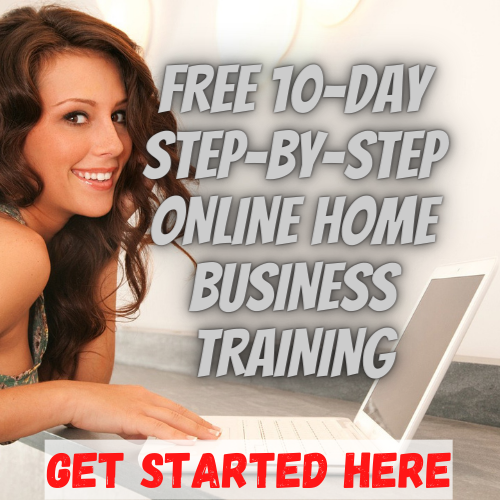 How to Start a Side Hustle to Make Extra Money.
---
Starting your own side hustle can be challenging and at times you may feel intimidated, but it's a great way to earn extra income and pursue what you really like to do. The following 5 tips will help you find a legitimate side hustle that you will not only make extra money with, but will enjoy doing. And, if you enjoy what you're doing, it won't seem so much like work and you will spend the time and effort necessary to make it successful.
1. Make a List of your skills and interests
Now, we've all done it. We start something, and before we even get it up and going, we lose interest and quit. Your skills and interests are important when starting your side hustle. If you are interested in it and or passionate about it, you are more likely to stick to it and do the work necessary to make it successful. And, it will take work, so just be prepared. There will be set backs and problems to work through along the way.
Take a good honest look at your skills and abilities, add those to your passions and interests to help your find a good side hustle match. Make sure you take your time and try to find a side hustle that you have a strong interest or passion in, and you have the skills necessary to be successful in whatever type of side hustle you start.
You will need to put in some long nights, weekends and your spare time to get it started.
Focus on those activities you are skilled at and will make the most impact on your side hustle.
Check out successful people in your chosen side hustle and learn from them and emulate them.
Build a social media profile around your new venture and network with others.
2. Research the Potential for Profits
Check out the competition, the costs of doing business, and what kind of products or services are selling and for how much. You don't want to jump into something only to find that you can't make any money at it. Find training resources, check out the free ones first, to get an idea of what you will be facing when you start your side hustle. Know before you Go 😉
Some side hustles can be crowded with competition and difficult to break into. There are others that are much lower cost to get into, but still have a high profit potential. Some more common ones are:
Selling on platforms such as Amazon, eBay, Etsy, etc. This can be very competitive, but there are endless opportunities and products that can generate extra money for you.
Consider freelancing work. Writing, proofreading, voice recording, graphic design, online surveys there are numerous side hustles that you can start earning extra money with little or no investment on your part.
Are you a Craftsman or Artist? Market your own projects, from paintings, woodworking, graphic designs, crafts and more.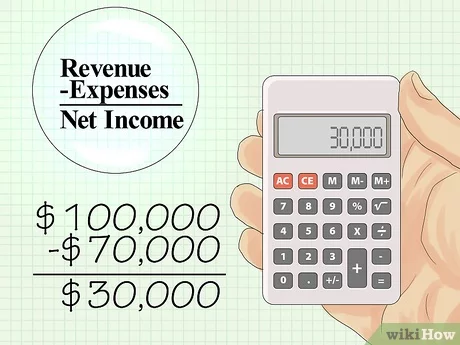 We all have the same 24 hours in a day, no more and no less. Balancing your current job and family responsibilities, along with a new side hustle can be a challenge to say the least. After all, "all work and no play" can get old real quick. Finding yourself doing nothing but work 24/7 is a surefire way to kill your enthusiasm and make building your successful side hustle that much more difficult.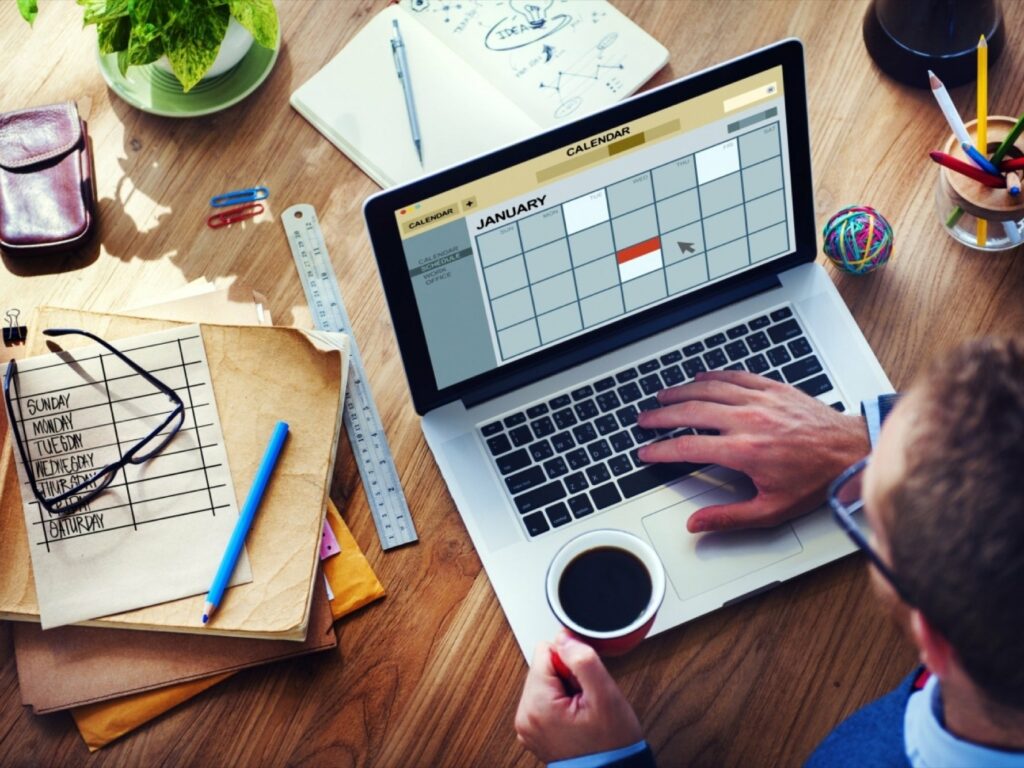 Set yourself a schedule that includes all of your duties and responsibilities, including some off time. Then you need to stick to it. You will need to put in time on your side hustle without neglecting your current job and family obligations. Time off will be necessary to clear your mind, spend time with those who matter most, and avoid burn out.
Structure a schedule that will work around your current obligations and time availability.
Focus your available time on building your side hustle, it is your efforts that make it work.
Concentrate on what you can accomplish today, don't worry so much about future tasks.
Plan for "free time" so you can spend time doing activities you enjoy besides working.
You may have heard the old saying, "it's not what you know, but who you know", and that is very true with a side hustle. You need to build your network in whatever side hustle you choose. The more people you connect with that you can learn from and share ideas, the greater chance of success
You don't want to look like a SPAMMER, but build real friendships and connections with people in and around your side hustle. Offer value and insights yourself. The more you help people get what they want and need, the greater your chances of building a profitable side hustle.
Start with your current friends and contacts and tell them about your new side hustle.
Build a social media profiles and joining groups and follow others in your side hustle.
When you meet new people, be sure and ask about their interests and passions, they may be similar.
The bigger your network, the more potential customers and the greater your opportunities for making money.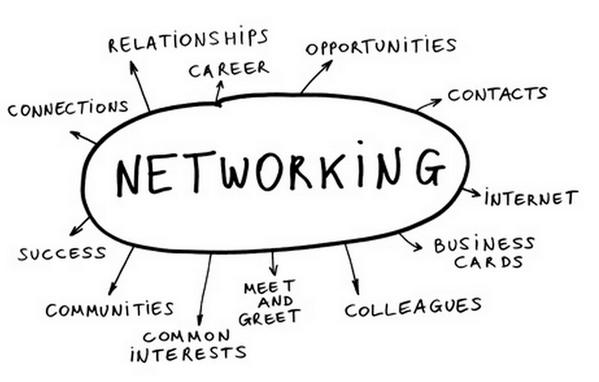 5. Delegate Tasks Where You Can
Starting a side hustle will take time and effort on your part. There will be numerous tasks to running your own side business. And, we all like to save money by doing it ourselves, but that is not always the best policy. Again, you only have 24 hours in a day and you need to focus your available time on the activities that bring you the greatest return or income.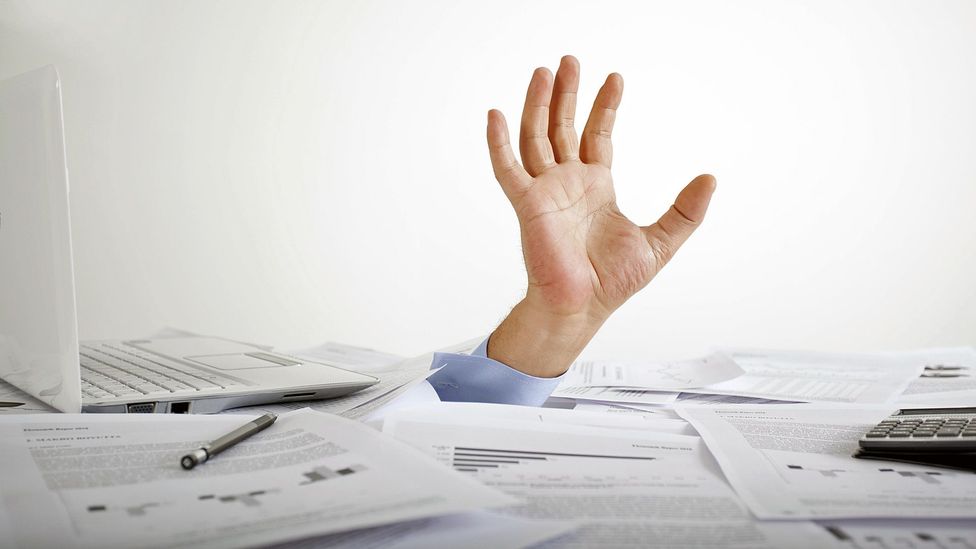 There are numerous apps, software, freelancers and professionals that can help take some of the day to day tasks off your hands so you can focus on the important job of making extra money. You can only do so much yourself, and some things like taxes etc, are best left to the professionals. You can check out my list of business resources here:
Quickbooks for your business accounting needs is a good option.
Find a good tax professional to handle your business tax filing requirements
If you want to build a website but don't have the skills and creativity, you can use Wix, Squarespace, or the Wealthy Affiliate Platform to create one without the concerns of coding, hosting and security.
Start A Side Hustle with Wealthy Affiliate.
---
Now, in full disclosure, I am a premium member of Wealthy Affiliate. In fact, it's how I built this website and this article. I have built three websites so far at wealthy affiliate and use them for my personal side hustles of: blogging and affiliate marketing. You can read my review of the Wealthy Affiliate Platform or watch my YouTube video and watch over my shoulder how simple and easy it is to use.
As the name implies, the core training of Wealthy Affiliate is on building websites for affiliate marketing through blog content, social media marketing and YouTube. If you are considering a work from home side hustle and are interested in how to start making money online, you will find no better tools, training or support than at Wealthy Affiliate.
There are literally thousands of hours of classes and training on everything from website building, affiliate marketing, social media marketing, SEO, woocommerce, shopify stores and much more. And, you get the support of over 2 million members worldwide, to help you reach your goals with your side hustle. Best of all, you can try it out completely FREE for 7 days. NO CREDIT CARD NEEDED.
So, if you think an online side hustle is the way to go for you, you owe it to yourself to at least check out the FREE trial of Wealthy Affiliate. You won't regret it, and more likely, will be on your way to a long-term, profitable side hustle to help you make that extra money you need. And, one day, you could wake up and find yourself making enough money from your side hustle to quit your job and be your own boss. You won't know until you try, and with wealthy Affiliate, you have nothing to lose.
I'm Looking forward to working with you,

Rex
P.S. Again, Wealthy Affiliate is COMPLETELY FREE to get started. No catch, no obligation, no bait and switch. I will personally be in touch with you upon joining to offer my support and guidance to help you get up and running online.
P.P.S. If you have any questions or are unsure of anything, I am here and I promise I will get back to you on all of your questions and comments. Just leave them below in the comment section. Follow me on Twitter: @onlinebenjamin1, Instagram: dotcomdinero, and Facebook: Online Benjamins