How to make extra money from home? That's a very common question I've heard over the last few years, especially given recent events. The COVID pandemic has disrupted many businesses and forced a lot of people to work from home. Or, in some cases, put some people out of work as some businesses closed due to the pandemic restrictions.
Many of us have found ourselves either working from home or at home and out of work. Either way, we are faced with the need to make some extra money or just want to take advantage of this time at home to make extra money for any number of reasons.
You could just be looking for a way to make some extra money from home. More money for a special purchase, a vacation, for retirement or just to help ends meet. What ever the reason, you simply want to know "how can I make money from home?" And, that will depend on you and your situation.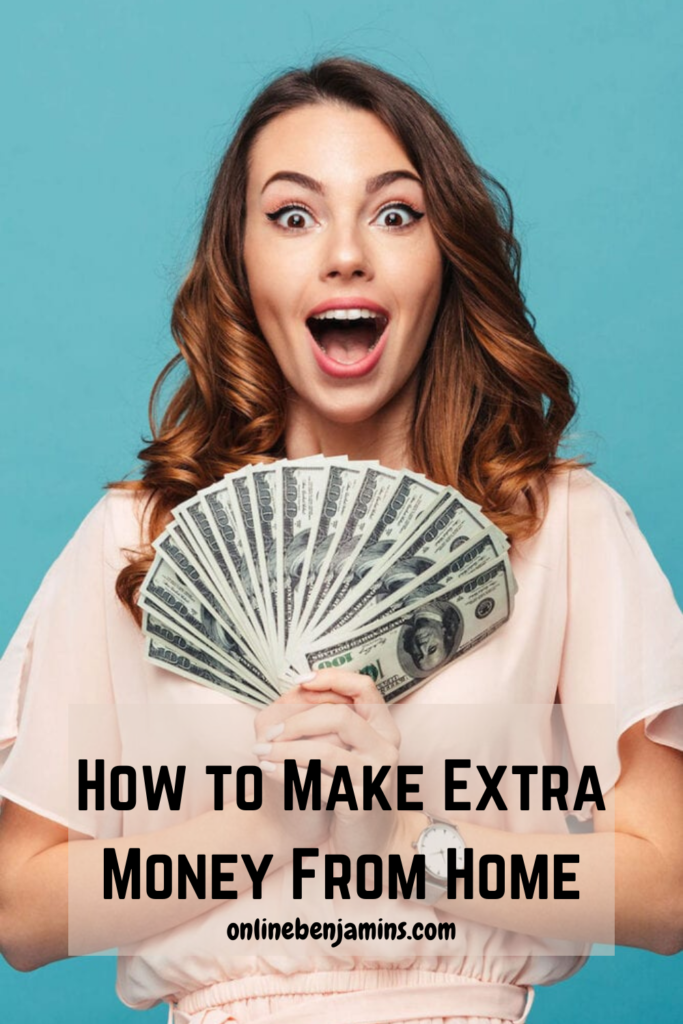 How Can I Make Money From Home?
---
If you are interested in making extra money from home, there are basically three options. 1.) Find a work from home job. 2.) Become a freelancer. Or 3.) Start a home based business. Each has its advantages and disadvantages. And, it's very important that before you decide, you take the time to make a list of your skills, interests, passions and hobbies, as well as your available time and resources. Then you can determine which opportunities will best fit for you and your unique situation.
First things first, you need to have a goal, your reasons for needing ( or wanting) to make extra money. You need your "why" first. What the money is for, how much you need, will it be a recurring need or just a one time need for extra money? You need to know what you are doing this for and then look for the how to.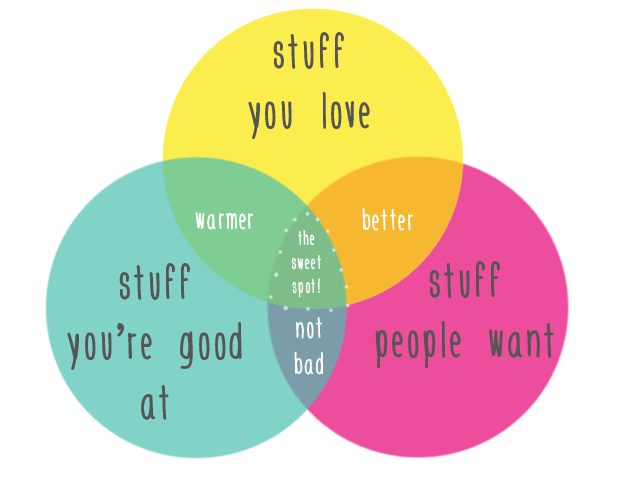 There are many ways you can make money from home, not all of them will be suitable for you and your current situation, however. Now that you've identified the "why", you'll want to take a look at what you can do and make a list of the following. What skills do you have? What hobbies or interests? How much time you have to devote to making extra money.
It can seem a bit overwhelming, but now, that you have determined what you can do, what you will do, and how much time you have to do it, you can narrow down the "make money from home" opportunities, and make the best choice for you. Basically, finding your "niche", your market or area of expertise or interests.
An important side note: There are many legitimate "make money from home" opportunities but BEWARE! There are many so called "Gurus" promoting their latest greatest "Make Money From Home" program, and some are just SCAMS out to take your money.
In reality, Making extra money from home will come down to three basic categories: Work from home jobs. Freelancing work from home, or starting a home business. All the "make money from home" opportunities will fall into one or more of these 3 categories. Each has its advantages and disadvantages, and only you can decide which works best for you.
Work From Home Jobs
---
There are numerous employers who hire people to do various jobs from home or "remotely". These are real jobs, and like any other come with benefits and requirements. You are an employee, you will have a boss, job requirements, and expectations. The main difference between a work from home job and a "regular" job is your office is your home. You won't have that commute to the office every day, but it will take some discipline to make yourself work with all the distractions at home.
Of course, as an employee, you will typically receive some benefits from your employer like insurance and paid vacation, that you don't get as a freelancer or business owner. Some work from home jobs can be done in your spare time as a second job or "side hustle" while you keep you primary job. You'll have to check with each employer as to their requirements.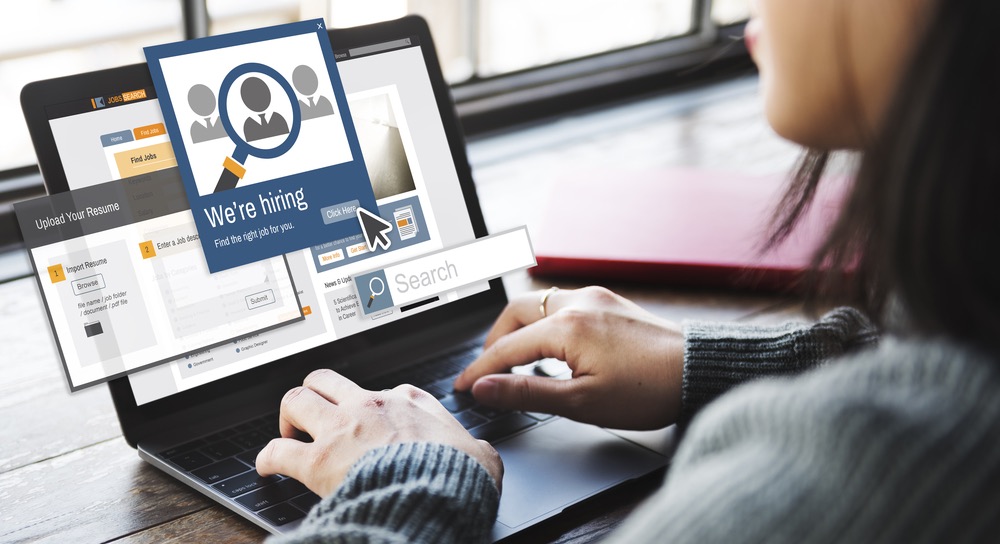 Again, it will be important to look for work from home jobs that match you skills, interests or passions. Find one that is right for you and one that you will enjoy, or at least not dread doing. You're trading your time for money, try to find something that is worth the trade for you.
How do you find a work from home job? The easiest way is to check the various online job sites. Sites like: indeed.com, ziprecruiter.com or monster.com. These are legitimate job sites with real jobs that you can do from home from real employers. You can screen job offers to meet your desires and goals and find what opportunities are the best matches for you.
There are so many options currently and, even more in the future, as more employers are looking to hire remote workers. Some of the possibilities are listed on the right, but there are many more, as you will see, if and when you start your search.
This is by no means a complete list, so check out one of the online job sites and check out what is currently available that might be of interest to you if a work from home job is something the would work for you. Now many of these same types of jobs can be done on a freelance basis as well, which provides for more flexibility than that of being an employee.
Work from Home Jobs
Administrative Assistant.
Customer Service Representative.
Data Entry.
Interpreter.
Sales Representative.
Social Media
Tech Support.
Travel Consultant
Transcription.
Online Data Entry.
Insurance.
Medical records
Online Education
Virtual Assistant
Freelance Work From Home
---
So what is freelancing? Basically freelancing means to work as an independent contractor rather than be employed by someone else. Freelancers are self-employed and often hired by companies on a part-time or short-term basis, but they do not receive the same compensation or benefits as full-time employees. Nor are they committed to any one particular company unless contracted as exclusive.
With the current pandemic there has been an increase in the gig-economy, more people than ever are either talking about freelancing, or actually already freelancing. There are now more freelancers than ever before. A 2019 study by Upwork and Freelancers Union showed that there were 57 million Americans freelancing in 2019.
That was before COVID. The numbers have grown tremendously since then, and according to that same study, 53% of workers aged 18-22 have some sort of freelancing gig or side hustle. The opportunities and availability for freelancing is nearly endless if you prefer the flexibility and independence that being an independent contractor provides.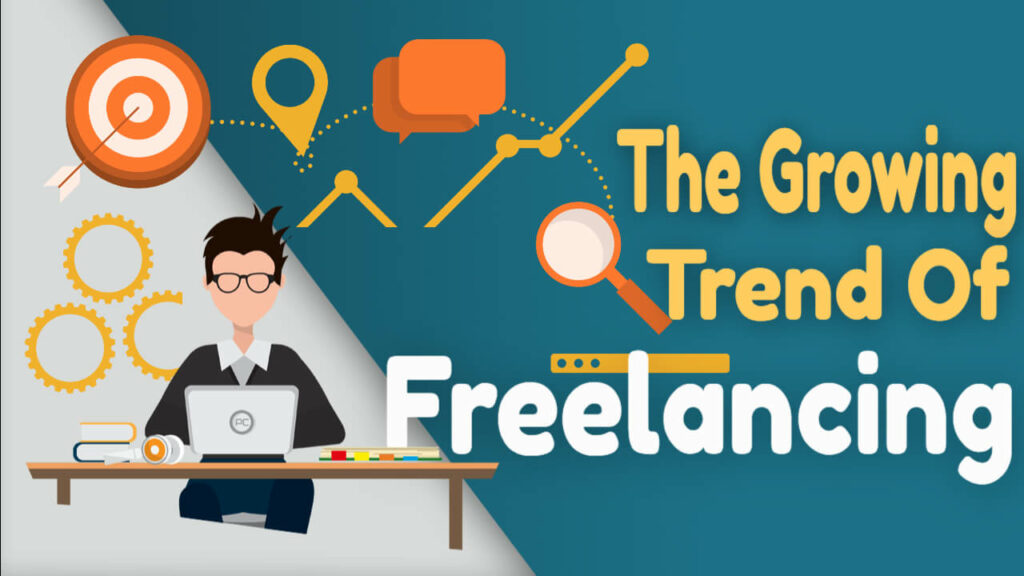 Now, freelancing is not easy. its not a ticket to the easy life. It comes with advantages, but it also has some disadvantages. Some people are OK with these and some are not. Again, look at your list of interests, passions and skills we talked about earlier. Then look for freelancing opportunities that are a match for you and your unique situation. In freelancing, one size doesn't fit all.
You need to work hard and be determined to succeed as a freelancer. It will take time to gain experience and develop your skills. You will have to market yourself to potential freelance offers. The following list of freelance opportunities is just the tip of the iceberg. If you have an interest in freelancing, I suggest you check some of the online freelancing sites such as: Upwork.com, fiverr.com, and iwriter.com. There are many others, but these will give you a good idea of what is available and they are all legitimate freelancer job sites.
Freelance Jobs You Can Work From Home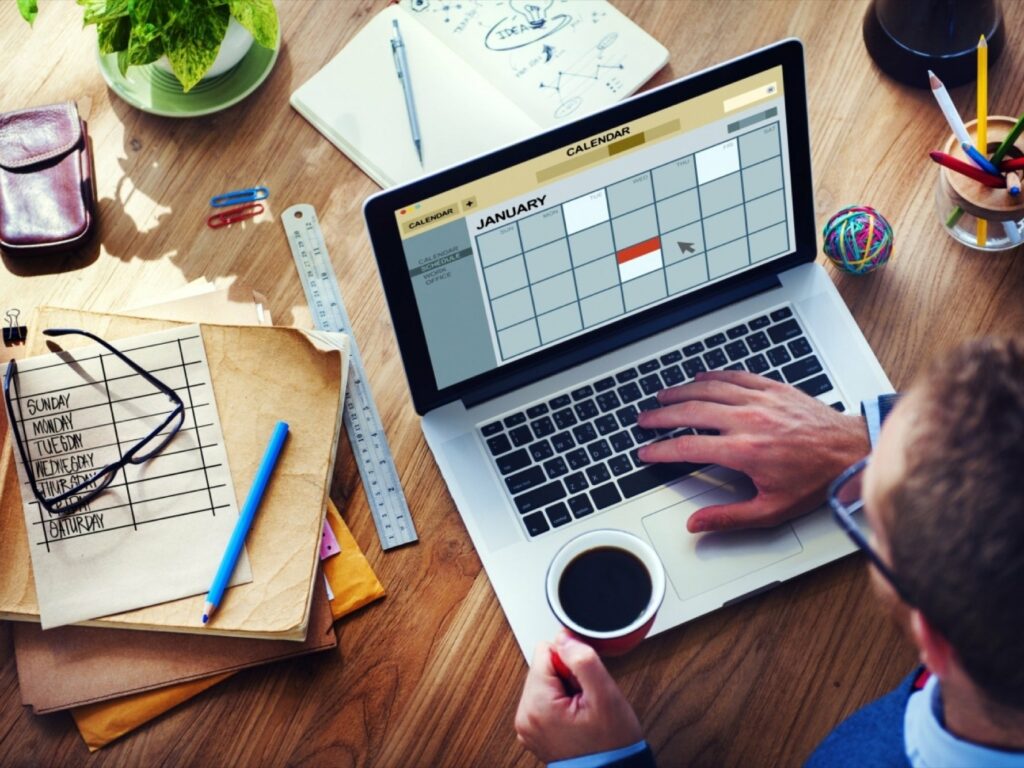 Editing and Proofreading.
Marketing and PR.
Transcription.
Data Entry.
Virtual Assistant.
Graphic Design.
Photography & Videography.
SEO. – Search Engine Optimization
Social Media Manager & Community Manager.
Website Design.
Website Development (Coders, Developers & Programmers, Software Engineers)
Writing (Copywriting, Content Marketing, Report Writing)
Remember this is just a fraction of what is available in the way of freelance gigs or side hustles. Keep in mind the Pros and Cons of freelancing when making your decision as whether to pursue freelancing for yourself.
Freelancing Pros
Freelancing Cons
| | |
| --- | --- |
| Be Your Own Boss | No Benefits like insurance or paid vacation |
| You Keep all the Profits | Income can vary from day to day |
| Less requirements and restrictions | No Job Security |
| You Choose What Best fits Your needs | The Buck Stops with You – You are responsible |
| | May need cash for supplies to start |
Start a Home Business
---
Our third and last, but not least, option for making extra money from home is to start a home business. But, you first question is probably: How do I start a home business? Well, again, look at your list of skills, interests and passions then look for business opportunities that are a match for you. There are any number of home business opportunities you can start. Everything from Multi-Level Marketing, online store, drop shipping, Amazon store, affiliate marketing and more.
You need to ask yourself: Can I run a small business from my home? Running a business from home allows you to make extra money without the high overhead of a traditional brick and mortar business. Building and running a successful home business isn't always easy, it will take hard work, dedication and a commitment to continuing education. You will be wearing many hats. You will be the marketing director, the CEO, the accountant, the employee, the janitor and on and on. The buck stops with you.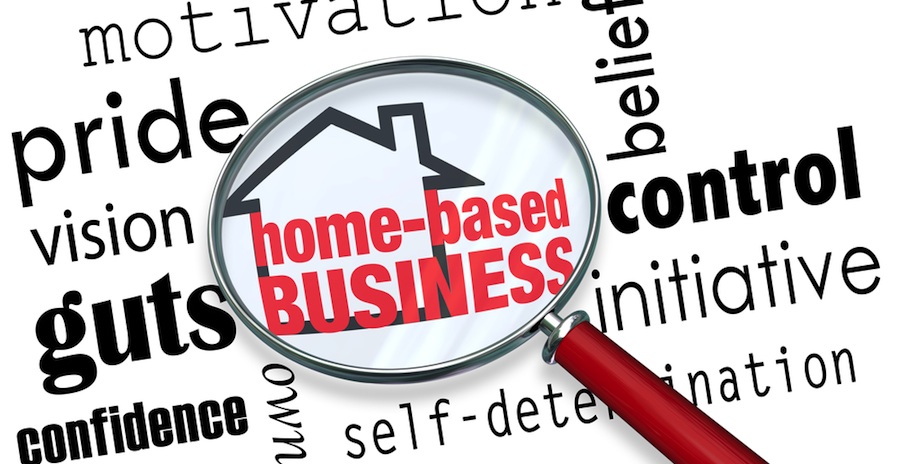 Here is a list of just some of the business opportunities that you can start from home and make extra money or even a full time income. Some are very similar to the freelancing opportunities, and that's because as a freelancer you are essentially in business for yourself as an independent contractor.
Here are some Service-based home business ideas that you can start with little to no money and make some extra money. They will require time and some advertising to find clients, but are easy and inexpensive to get started. Now these are home based, but some will still require you to travel, dog walking and house sitting or house cleaning for example.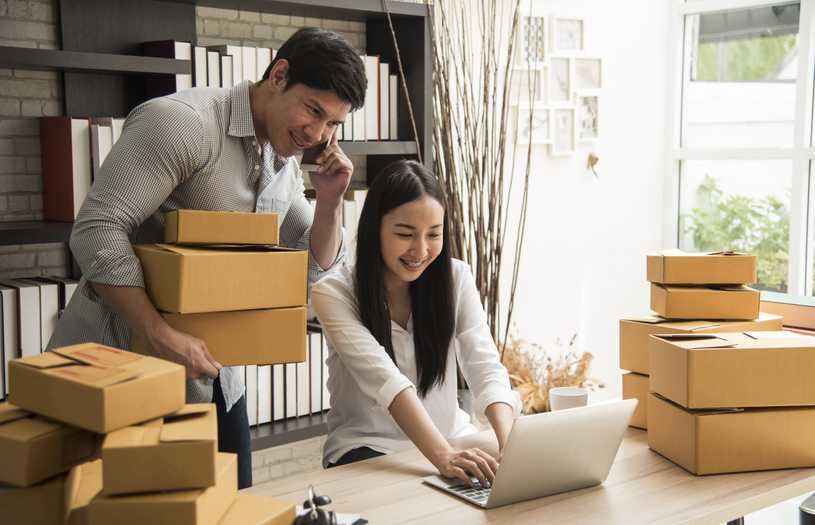 Tutoring.
House cleaning.
Freelance writing.
Personal trainer
Virtual assistant services
Dog-walking.
Marketing.
Designing and Graphics
Photography
Get Your Start in Online Retail. Ecommerce, drop shipping, resale
Build a Website for Affiliate Marketing.
Offer Sitting Services Online.
Sell Paid Online Courses.
Become a Social Media Influencer or manager.
These are some of the Most profitable home businesses they do require that you have or can learn some necessary skills however.
Make and sell Academics courses.
How to Courses in other hobbies.
Bookkeeping and accounting
Consulting services
Graphic design.
Social media management.
As you can see, home business opportunities are many and varied. If you need to work strictly from home and want to start a home business to make extra money, then an online business such as ecommerce, affiliate marketing, social media, and virtual assistant services may be your best and most lucrative opportunities.
Something you need to keep in mind with starting a home business is that it may take some money to get it started and, on average, it will take longer to see a return than either a work from home job or a freelance gig. So, one more time, what works best for you, your time, your skills, your hobbies and your interests. Only you can determine that.
How to Start a Home Business Online
---
The first thing you need to do before starting a home business, or any business for that matter, is get educated. Find someone, or a platform that you can access to get practical tools, training and support in starting your online business.
Next to finding your "niche", this is the most important step you can take in building a long-term and profitable business.
I have tried many things over the years from "No Money Down " real estate courses, Amazon store, Auctions and reselling, to blogging and affiliate marketing. So, I have seen the good, the bad and the down right SCAM.
Personally, I have found affiliate marketing to be the best match for me. I can take my interests, passions, hobbies and skills and build an online business around them where I promote other people products and services for an "affiliate" commission.
Affiliate marketing is less costly to start and one of the most flexible online businesses to start. Is it for you though? Well, only you can decide. I have put together a totally free 10-day online home business training. Simply click on the picture, enter your email and your in. No money, no credit card, just solid training that will help you decide if affiliate marketing is a good choice for you to make extra money from home.
The platform I use, and where I learned and built this website, is the Wealthy Affiliate Platform. Now, full disclosure, I am an affiliate of the platform which means if you decide its for you and join Wealthy Affiliate, I could make a small commission. Now that we have that out of the way. You can check it out for 7 days free if you're interested in learning more.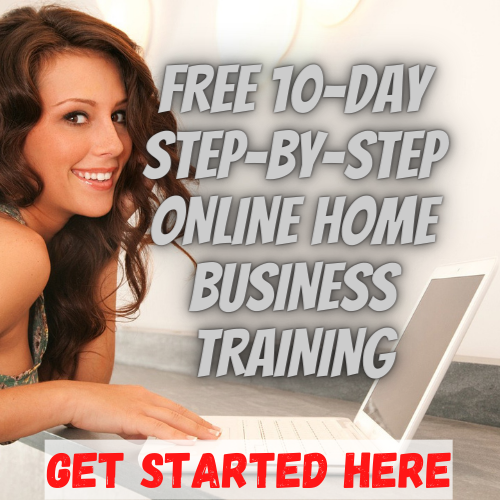 Unlike the "Gurus", I can't promise you get-rich-quick, or easy money. Affiliate Marketing takes time, hard work, dedication and persistence. But, if you will commit to that and not quit when things get tough ( and they will), you absolutely can make money, and lots of it, with an online affiliate marketing business. Wealthy Affiliate is a legitimate online business training platform that provides you all the tools, training and support you need to be successful. And, you don't have to take my word for it, you can check it out for yourself absolutely free.
You Can Make Extra Money From Home
---
Yes, you absolutely can make extra money from home. Many people, all over the world, are now working and making money from home. You can do it too. It will depend on you and your determination, drive and life situation. Be honest with yourself when it comes to skills, time and interests so you can pick the best opportunity for yourself.
Each opportunity will have its own advantages and disadvantages. And this is very important, what ever you decide does not have to be forever. You can change your mind and do something different. So, don't be afraid to try or make a mistake, just make a change if something doesn't work. But, if you follow the formula laid out here, you will be able to make a good informed choice for making extra money from home.
If you have some unique and marketable skills and or you need a steady income with benefits, then maybe a work from home job is best for you. If, on the other hand, you already have a steady job and just want to earn some extra money, then perhaps freelancing is your best opportunity. If you want to build your own business and you have the time, determination, desire and willingness to learn, then by all means start a home business.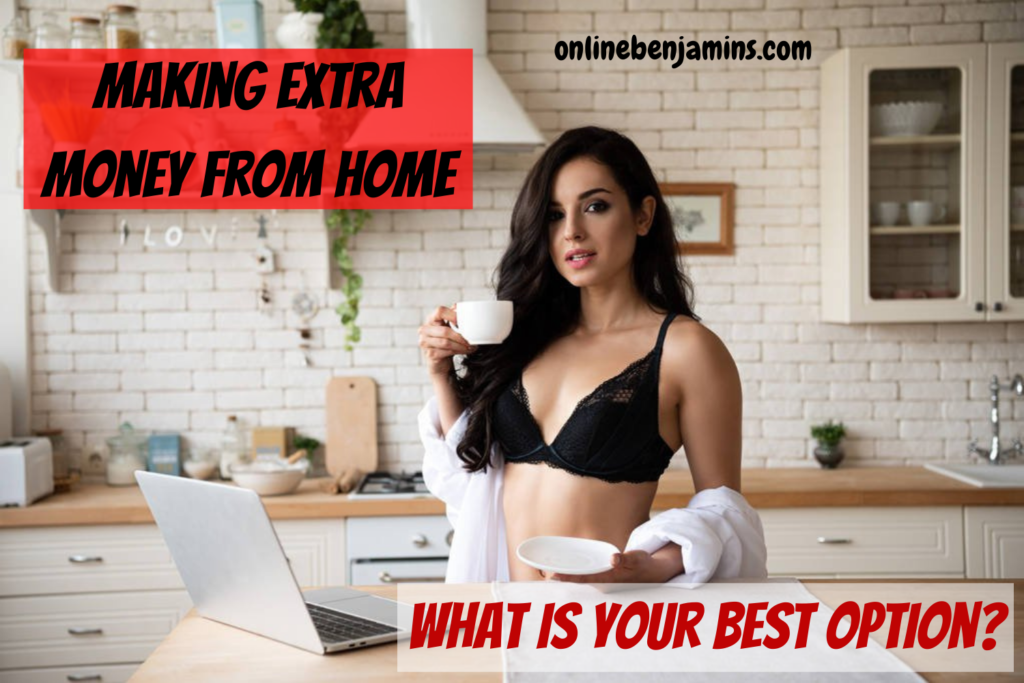 It can be the most rewarding and fulfilling of the 3 options. You can check out my Free 10-day home business training. It's absolutely free, no credit card needed, so you really have nothing to lose and potentially everything to gain. What ever you decide to do to make extra money from home, I wish you all the success in the world. If I can ever be of help, just comment in the comment section below and I will get right back to you ASAP.
I'm Looking forward to working with you,


Rex
P.S. Again, Wealthy Affiliate is COMPLETELY FREE to get started. No catch, no obligation, no bait and switch. I will personally be in touch with you upon joining to offer my support and guidance to help you get up and running online.
P.P.S. If you have any questions or are unsure of anything, I am here and I promise I will get back to you on all of your questions and comments. Just leave them below in the comment section. Follow me on Twitter: @onlinebenjamin1, Instagram: dotcomdinero, and Facebook: Online Benjamins
Hi,
Thanks for stopping by and congratulations for taking the first steps to building your own online business. I've been in business both offline and online since 1997. I would consider it an honor to help you build your business. Father of 3, life long outdoorsman with an education in Genetics and Economics. This site is about cutting through the BS and finding the real opportunities in the online world. I look forward to working with you.