Are you looking for a way to make some extra money? Have you considered making money with Swagbucks as a side hustle? Swagbucks is a free and highly rated digital rewards and cashback site that's paid out over $650 million to its users. Swagbucks offers a number of activities for its users to make money online. All you need is a high-quality internet connection.
Currently, over 40 million Americans have a side hustle or some way of making extra money. There are so many options from doing affiliate marketing through blogging to making items for Etsy to drop shipping products with Shopify. These all require a significant amount of time and or starting capital. With Swagbucks, you can make extra cash through your phone during your spare time, for free.
As you probably already know, the internet is full of scams, more so when promises of money are involved. It's essential always to be vigilant and avoid sharing your personal information to any site for the first time. That said, there really are plenty of legitimate online sites that really do pay you cash for your time, effort, and energy. Do your homework, read reviews, and ask around to make sure that any company you decide to help is well-established with a solid reputation.
Note that for many work from home gigs, your earnings will classify you as an independent contractor and very few contractor opportunities come with benefits, so there are additional tax hurdles to consider. A few simple rules will help you stay out of trouble. But, be sure and consult with your tax adviser. When looking for work at home opportunities, there are a few that you should watch out for to avoid being SCAMMED:
Pyramid schemes/multi-level marketing programs
Anything involving wiring funds or cashing checks
Envelope stuffing and home assembly kits are never what they seem
Stock trading systems are more likely than not to be legally suspect
Cash Gifting Postcard Schemes
Last, never pay for opportunities. Remember that you're trying to make money, not lose it. Anyone asking for your credit card or bank details upfront is just trying to take you for a ride. Avoid getting caught up in a Craigslist scam or pyramid scheme when looking for a new side hustle. No need to pay for a specialized webinar or online course either to learn how to make extra money.
What is Swagbucks?
---
AT A GLANCE:
Swagbucks is a free membership site where you can earn Swagbucks points (SB) by completing surveys, shopping online, watching videos and various other online tasks. You can then redeem your points for cash, gift cards, and discounts. Swagbucks is the world's largest free rewards platform with a rating of 4.4 out of 5 on Trustpilot. Swagbucks can help you earn some extra money and save you money on items or services that you are already using.
What is Swagbucks?
Swagbucks is the world's largest free rewards community. Named as one of the best survey sites, their members are helping shape the future of products that will be released all around the world. They have relationships with hundreds of brands, who give them thousands of new online surveys a week to provide to you.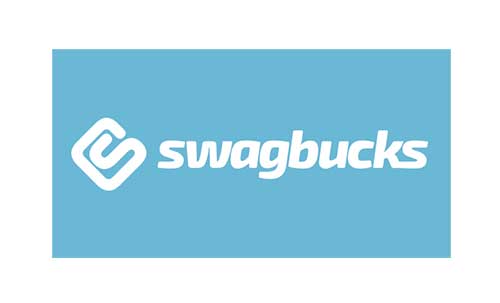 Swagbucks is the leading destination for earning real rewards through online activities you already do every day. At home or on the go, you can conveniently earn points, called SB, when you: Shop your favorite stores, Search the web, Answer surveys; Discover great deals; Watch videos; or Play games. Headquartered in El Segundo, California, Swagbucks is a subsidiary brand of Prodege, LLC. A leading Internet and media company that operates multiple customer engagement brands.
A Swagbucks membership is completely free and you can join by clicking on the green button above and filling out the simple registration form. Once you are registered, you can start earning points by completing paid online surveys. And the best part is, you can take these paid surveys whenever you want and anywhere you want with your Cell phone, Laptop, PC or Tablet. You can also watch videos or play games for additional rewards.
Founded: 2008
Founders: Josef Gorowitz, Scott Dudelson
SwagBucks Corporate Office Headquarters 2108 Vail Ave. or P.O. Box 2748 Redondo Beach, CA 90278 USA
Corporate Phone Number: 1-877-748-2714
How Does Swagbucks Work?
---
Summary of How to Make Money on Swagbucks
Even though it won't replace a full-time career, if you're dedicated and consistent, you can start a small income stream from Swagbucks. With Swagbucks, you can make extra cash through your phone during your free time. Here's a quick summary of the ways to make extra cash.
Get paid for sharing your opinions with online surveys.
Make money by trying new products and services like FabFitFun, Fiverr, Doordash and Airbnb.
Get rewarded to watch videos from popular and fun YouTube channels to niche blogs with online videos.
Use the Swagbucks shopping portal to get cashback when you shop online.
Check SB Local and MyGiftCardsPlus before you dine out to get cashback at popular restaurants.
How can you get paid to take online surveys?
One of the most popular and common ways people can make money online is through the Swagbucks online survey program. Brands and market research companies invite Swagbucks users to fill-out online surveys about products and services. When users complete a survey, Swagbucks pays its users between $0.05 and $2.50 (and sometimes as much as $25 – $35).
The survey topics include advertising and movie trailer effectiveness; the importance of various product and service features; variety of products in an eCommerce collection; and, perhaps the most popular, in-home product trials for user testing.
It's important to keep in mind that not everyone will "qualify" for all surveys. Market researchers often want opinions from users who match specific demographics or who are in-market for particular products and services. If you attempt a survey that you ultimately don't qualify for, Swagbucks will give you at least one point in its rewards program. You know what they say: "A penny for your thoughts".
Swagbucks typically pays within 24-48 hours. The first payment can take longer because Swagbucks will need to verify your account details and you need to have earned at lease 300 SB ($3.00). Cash funds get directly deposited into your PayPal account. Gift cards are delivered to you as electronic vouchers over email.
Average Payment (Payout) per Survey: 50 to 500 SB (or $0.50 to $5.00)
Time Investment: 5-25 minutes per survey (most surveys)
Minimum Earnings to Cashout: $3
Signup Requirements: Age 13+ in the US, available in many other countries including Canada, Australia, UK, France, Germany
Devices Supported: Desktop/laptop, Tablet/iPad, Mobile (Mobile Web, iPhone App, Android App)
Signup Bonus: $10.00 (Must complete $20+ shop activity)
Trustpilot Review Score: 4.3 of 5 Stars (18,500+ Reviews)
100 SB equals one dollar. On Swagbucks, as with any legitimate survey site, you need to qualify for and complete the survey to get the associated payout reward. Read the details of each survey or program. If you don't understand something, contact customer support first to avoid any misunderstandings or disappointments.
How is Swagbucks Different from Other Survey Sites?
Earn SB Even When You Don't Qualify. You earn SB even if you don't qualify for a survey, as their thank you for at least trying the survey and to encourage you to keep trying.
Low Cashout Required. Some survey companies require that you've earned $20, $30, or $50 to redeem your rewards. At Swagbucks, you can cash out if you've banked at least $3 or 300 SB. At $3, you can cash out with an Amazon gift card. Swagbucks sets the lowest cash out amount required among all survey companies.
Variety of Payment Options. You can cash out with PayPal, a prepaid Visa card, or choose a gift card from over 500 popular merchants.
Discounted Gift Cards! When you cash out your rewards, you can get a $25 gift card to Target or to Amazon for 12% off. That's like spending $22 cash to get $25 in cash. Other gift cards will have discounts throughout the year.
Other Fun Ways to Earn and Save. Swagbucks offers lots of other ways to earn, like playing online games, web search, trivia, uploading receipts, and watching videos. Recently, Swagbucks has added new features for shopping and savings. You can earn cash back from shopping at over 2,000 different retailers (including Kohl's, Macy's, Hobby Lobby, and buybuyBABY) when visiting their website from the Swagbucks shop page. You'll also find loads of online coupon codes and promo codes, printable grocery coupons, and local deals that you can redeem in-store to save money and earn cash back.
How Can you make money online by watching videos?
Who doesn't watch online videos? So, you might as well make money watching videos! Swagbucks has a section of its website and a number of mobile apps that are dedicated to rewarding users for watching video playlists and reviewing the content of various websites.
If you're committed, you can consistently make about $5 per day watching videos on Swagbucks. There's a range of interesting video categories. They include Entertainment, Food, Home & Garden, Health, Tech, and Travel. So, if you want to make money while watching cool videos, explore the Swagbucks Watch channel. You can also download the Swagbucks Watch mobile apps and make money while watching videos on-the-go!
How can you get cash back when you shop online with Swagbucks?
Whether you're a shopaholic or someone who only shops when you need something, everyone deserves to get cashback when they shop online. Avoid paying a higher price when you use cashback sites like Swagbucks and you can get cashback when you shop. It's like getting free money based on the things you buy.
Simply register for free at Swagbucks. You'll receive a $10 new shopper bonus after you make your first purchase through their cashback portal.
Whenever you plan to shop with an online store or in person, find the store at which you intend to shop within the Swagbucks Store Directory. Then, simply click through to the store's website on Swagbucks.
Swagbucks receives confirmation of your purchase anywhere between 1 to 3 days after you place your order.
Your cashback balance sits in a "pending state" for about 32 days. They use that period for the store to confirm with them that your order has shipped. For travel purchases and additional details, read their FAQ on Cashback Pending Periods.
After this pending state period, they credit the cashback to your account and it's available to transfer via PayPal or exchange for a gift card.
Then, if you're a new shopper, they credit your $10 new customer bonus 2-3 days after we credit your cashback.
The best way to ensure that you always remember to get this free cash back money is to use the Swagbucks browser extension. It's a simple, yet powerful, tool that you add to your Chrome, Firefox, Edge or Safari browser that alerts you about available coupons and cashback amounts when you shop online. It's there when you need it; not when you don't.
How can you earn money for Dining out with Swagbucks?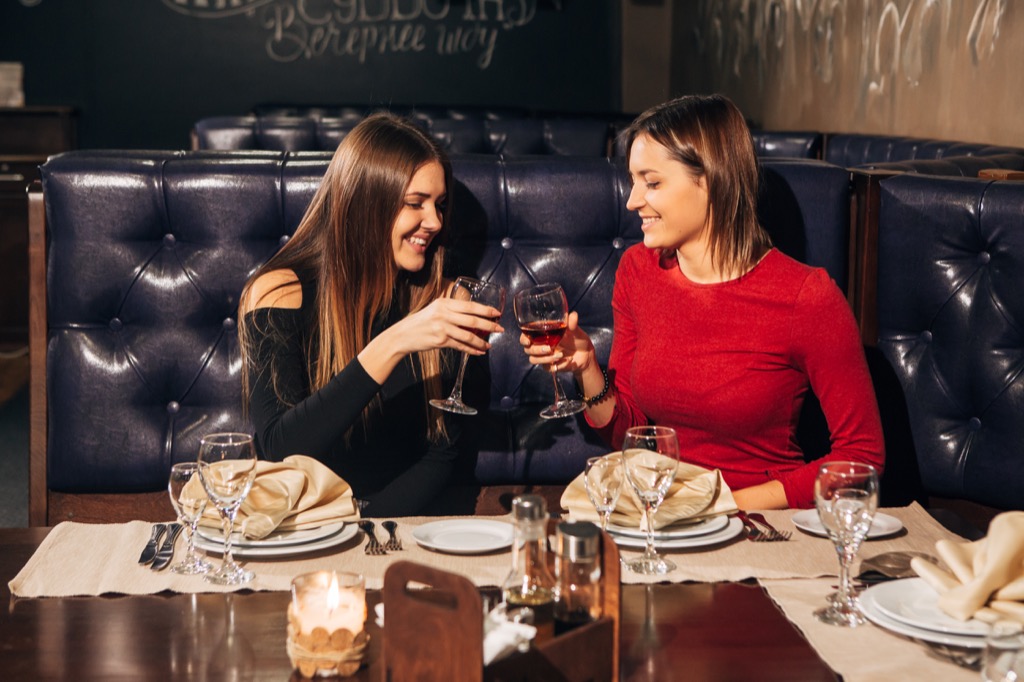 The best way to save money, and essentially make money when you dine out is to use a service like SB Local. With it, you'll effortlessly receive cashback when you dine out or shop at any of the 1,000s of participating restaurants and retailers nationwide. And, you won't have to show a coupon or do anything other than pay with the credit card you link to the Swagbucks Local program.
Another great way to get free money when you dine out is to buy discounted gift cards to the restaurant at which you plan to dine at. MyGiftCardsPlus, a service of Swagbucks, is a top-rated gift card mall that gives you cashback when you buy a gift card. Take a peek at what's available in your neighborhood.
Swagbucks the Pros and Cons
---
In the following table, you will see what are, in my opinion, are the Pros and Cons of Swagbucks for making extra money. As always, it is ultimately up to you to decide. It will depend on your financial situation and amount of time you can spare for using Swagbucks. But, if you need to make some extra money, or save some money, Swagbucks is easy to use and completely free to sign up.
Swagbucks Pros
Swagbucks Cons
| | |
| --- | --- |
| Free to sign up and earn | You won't get rich |
| Multiple ways to earn and save | Not designed as a full time income |
| Quick pay outs with $3 minimum | |
| Can be done on your schedule | |
| Easy to use with great learning articles | |
Making Money with Swagbucks.
---
So, are people really making money with Swagbucks? Your first question is probably: Is Swagbucks legit or just another online SCAM? After checking many sources from the Better Business Bureau to Trustpilot and Sitejabber, it's safe to say that Swagbucks is definitely not a SCAM, but a legitimate online platform where you can make some extra money in your spare time.
In fact, Swagbucks is a free and highly rated digital rewards and cashback site that's paid out over $653 million to its users. Swagbucks offers a number of activities for its users to make money online. All you need is a high-quality internet connection and a computer of smartphone. As always, be sure and read all the details of each program. Most of the complaints, and like all companies Swagbucks has a few, are primarily as a result of users not reading or understanding the rules.
Now, Swagbucks has developed a rather unique way of getting users to come back to the platform frequently. They have what are called Swagbucks Codes that are placed in different areas of the site to get your attention on different offers or services. Once you find the code you can redeem it for free swagbucks SB points that you can use for converting to cash or rewards. The Swag Codes program hides messages or specific strings of text throughout Swagbucks.com, which can then be seen by its members to redeem.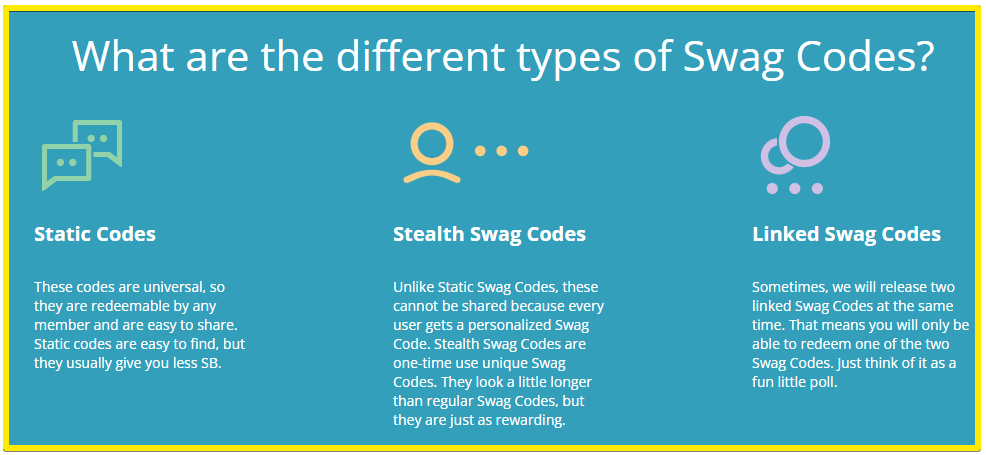 These free Swagbucks Codes or Swag Codes are strings of text that you can apply for instant SB. Sometimes they look LIKETHIS. Other times, LiKEtH1S. Swag Codes are case-sensitive and will NEVER have any spaces in them. Swag Codes will vary in SB value, ranging from 2-3 SB, with higher amounts during Swag Code Extravaganzas and special promotions. Each Swag Code is only available within a limited time frame, so if you come across one, it's best to submit it to your account as soon as possible.
Where can I find these Swag Codes?
There are a number of web and social media sites that specialize in finding and alerting you to the latest Swagbucks Swag Codes. Swag Codes can appear anywhere and at any time. The primary places to find Swag Codes are SwagButton, Swagbucks Mobile App, Swagbucks on Facebook, Swagbucks Instagram, Swagbucks Twitter and Swagbucks LIVE.
FollowSwagbucks on social media and get Swag Code alerts when codes are live on Swagbucks. When the Swag Code goes live, a post on Facebook, Instagram, or Twitter will either include the Swag Code or direct you where to go. There is also a feature on Facebook to turn on notifications for specific pages.
Download our Android or iOS Swagbucks Mobile App to receive Push Notifications, when there is an active code. These alerts will tell you where to find a Swag Code. They might direct you to visit Facebook, Twitter, Instagram, or the Swagbucks blog. These are your not-so-subtle clues as to where the code is. The code might also appear on a Shop page or in the description of a Swagstakes.
SwagButton – Install the SwagButton to your browser to get notifications when Swag Codes are live. Increase your chances of finding these codes every day. The SwagButton is a browser extension for Google Chrome, Mozilla Firefox, and Microsoft Edge on PC. After installing it, you can click on the "Check Now" button inside the "Swag Code" tab, which will alert you if there's an active code. There are push notifications as additional Swag Codes become available as you browse the web.
Swagbucks LIVE – Play our Swagbucks LIVE trivia game on your mobile device and get a Swag Code at the end of the game. Test your knowledge on history, science, and pop culture while earning extra SB. Make it through the end of the game, and we will share the Swag Code with the featured deal of the day.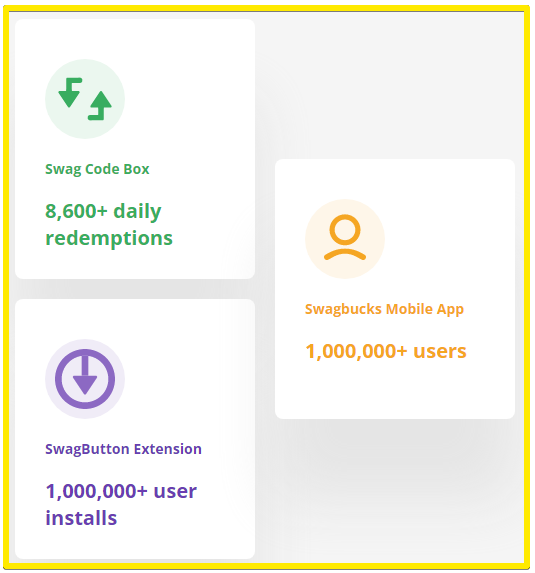 What is Swagbucks for and Who can use it?
---
Swagbucks is basically a huge affiliate marketing platform. You sign up for free and when you shop at affiliated companies and purchase their products or services, you earn various types of rewards from points to gift cards to upfront savings. Swagbucks, in turn, earns a commission from the companies. Also, various marketing firms, use Swagbucks to gather information from members by having them fill out surveys and or review videos etc.
Anyone can use Swagbucks that has an internet connection and is over 13 years of age. If you do a lot of online shopping, enjoy watching videos, and have the spare time to take online surveys, you can make some extra money from the comfort of your own home. Even though it won't replace a full-time career, if you're dedicated and consistent, you can start a small income stream from Swagbucks.
Again, just a quick summary of ways to make money with Swagbucks.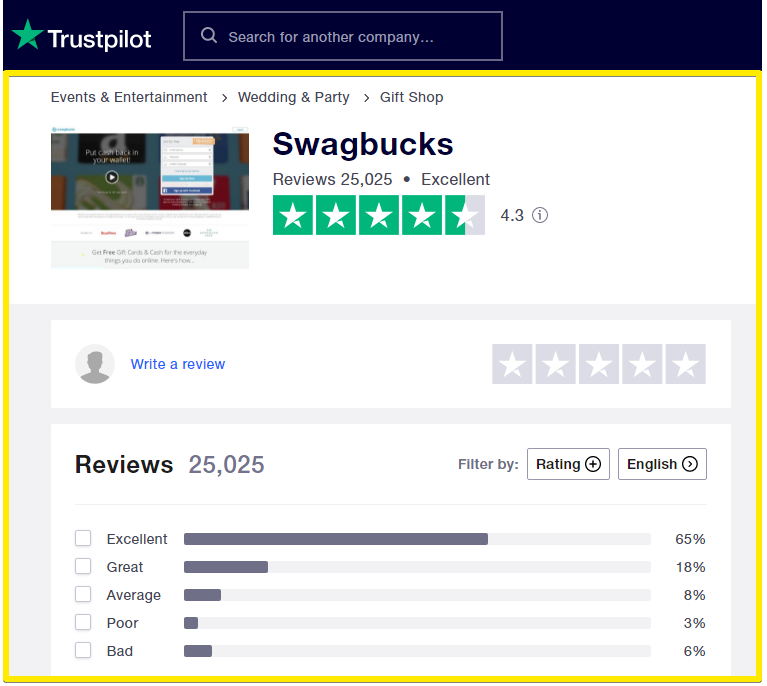 Get paid for sharing your opinions with online surveys.
Make money by trying new products and services like FabFitFun, Fiverr, Doordash and Airbnb.
Get rewarded to watch videos from popular and fun YouTube channels to niche blogs with online videos.
Use the Swagbucks shopping portal to get cashback when you shop online.
Check SB Local and MyGiftCardsPlus before you dine out to get cashback at popular restaurants.
If you think you might have an interest in using Swagbucks to earn some extra money, they have some excellent and helpful articles both on their Swagbucks Blog (The Daily Swag) and on their website swagbucks.com/articles. You will find tips and ways to save and earn money online both on Swagbucks and other products and services.

Swagbucks vs Affiliate Marketing
---
Swagbucks is a free online platform that allows you to make money in a variety of ways. It is not really designed to be a replacement for your full time income, but simply a way to supplement it. Not only can you make money, but using the swagbucks app, you can save money on products and services that you may already be using and earn gift cards to your favorite stores.
Affiliate marketing, on the other hand, does have the ability and flexibility to either replace your existing income, or supplement it. Depending on how much time and effort you are willing to devote to an affiliate marketing business. Like Swagbucks, you can do affiliate marketing from home or anywhere you can get an internet connection.
Use your smartphone, laptop, desktop or tablet and promote other peoples products and services for a commission. In fact, this is exactly how Swagbucks makes a significant portion of their income. When you shop at sites promoted on Swagbucks, and then make a purchase, Swagbucks earns a commission. (aka, Affiliate Marketing)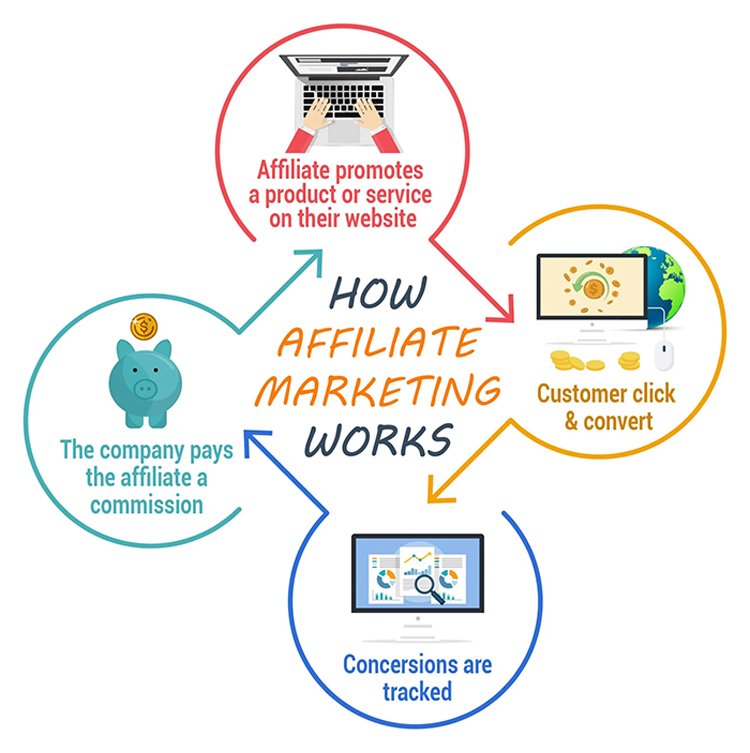 Now, to build a successful affiliate marketing business you will need some tools, training and support. My recommendation would be you check out the free 7-day trial of the Wealthy Affiliate platform and see if it is really something you would like to do before you invest any time or money into it. You can read my full review of the Wealthy Affiliate, and I also have a free 10-day online business training that will cover affiliate marketing. You can check that out by clicking on the picture on the left.
Swagbucks or Affiliate Marketing, which is better? That will depend on you, your goals, and the amount of time you have to devote to earning extra money. Swagbucks can be done with little or no investment and with whatever free time you have available. Affiliate marketing will take more time, training, and yes eventually some monetary investment. But, in the end you will have a real, long-term online business asset that could make you passive income for years to come.
Swagbucks Frequently Asked Questions
---
How does Swagbucks work?
Swagbucks works by offering users multiple ways to earn points. Users can complete surveys, watch videos, shop online through the Swagbucks portal, search the web, and participate in other activities to earn SB. These points can then be redeemed for various rewards, such as gift cards or PayPal cash.
Is Swagbucks free to join?
Yes, Swagbucks is free to join. There is no cost associated with creating an account and participating in the activities to earn SB.
How can I earn SB on Swagbucks?
There are several ways to earn SB on Swagbucks. Some common methods include taking surveys, watching videos, completing offers, searching the web, playing games, and shopping online through Swagbucks' partner stores.
How much can I earn with Swagbucks?
The amount you can earn with Swagbucks varies depending on the activities you engage in and the time you invest. Earnings can range from a few SB for quick tasks to several hundred SB for completing surveys or shopping through the platform.
How long does it take to earn enough SB for a reward?
The time it takes to earn enough SB for a specific reward depends on several factors, including the value of the reward and the activities you choose. Some rewards require fewer SB than others, so it may take anywhere from a few days to a few weeks to accumulate enough points.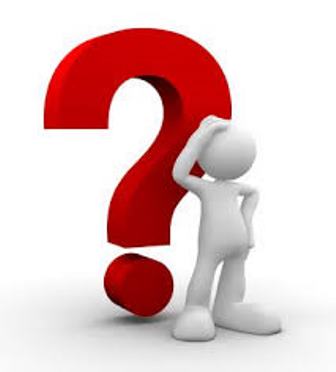 What kind of rewards can I redeem with Swagbucks?
Swagbucks offers a wide range of rewards that you can redeem with your earned SB. This includes gift cards for popular retailers, prepaid Visa cards, PayPal cash, and various other merchandise or services.
Is Swagbucks available worldwide?
Swagbucks is primarily available to residents of the United States, Canada, the United Kingdom, Australia, Ireland, Germany, France, and India. However, availability may vary for certain activities or rewards depending on your location.
Is Swagbucks safe and legitimate?
Yes, Swagbucks is a legitimate platform that has been around since 2008 and has millions of active members. It is operated by Prodege LLC, a reputable company that has paid out over $500 million in rewards to its users.
Can I use Swagbucks on my mobile device?
Yes, Swagbucks has a mobile app available for iOS and Android devices. You can download the app and access most of the earning opportunities and features that are available on the website.
Swagbucks: The Final Verdict
---
If you're looking for a way to earn some extra money working from home and be your own boss, you should give Swagbucks a look. As the web's leading rewards program, Swagbucks has already paid out over $653 Million in rewards to its members. And, if you'd like to try other work from home strategies, like delivering meals for DoorDash or selling your services on Fiverr, Swagbucks has exclusive deals that will actually pay you just for signing up for and trying hundreds of sites like those that you can earn money from. Make money for making money, hard to beat that!

Swagbucks offers the biggest selection of paid surveys. Also, there are other opportunities to make money like watching videos, playing games, printing coupons, even shopping online and in-store! One of the great things about Swagbucks, is they let you cash out with as little as $3 so you don't have to wait a long time to get paid.
Swagbucks can be a great way to make some extra money in your spare time and save money on many of the products and services your are already purchasing or using. It's completely free to sign up and you can do as little or as much as you want as your schedule and desire will allow. You won't get rich with Swagbucks, but it can be a good place to start as a part of your money making,saving and budgeting strategies. If you're looking to start a real online, work from home, business check out my 10-day Free home business training.
I'm Looking forward to working with you,


Rex
P.S. Again, Wealthy Affiliate is COMPLETELY FREE to get started. No catch, no obligation, no bait and switch. I will personally be in touch with you upon joining to offer my support and guidance to help you get up and running online.
P.P.S. If you have any questions or are unsure of anything, I am here and I promise I will get back to you on all of your questions and comments. Just leave them below in the comment section. Follow me on Twitter: @onlinebenjamin1, Instagram: dotcomdinero, YouTube: Rex McMahon and Facebook: Online Benjamins
Hi,
Thanks for stopping by and congratulations for taking the first steps to building your own online business. I've been in business both offline and online since 1997. I would consider it an honor to help you build your business. Father of 3, life long outdoorsman with an education in Genetics and Economics. This site is about cutting through the BS and finding the real opportunities in the online world. I look forward to working with you.