If you're looking for information on how to make money taking online surveys, Survey Junkie would be a great place to check out.
While you won't get rich taking online surveys, you can earn some extra spending money in your spare time and it doesn't cost anything to sign up.
Now, if your goal is to quit your day job, replace your current income or a lost income, taking online surveys is not a very realistic option.
You might check out my #1 recommendation on how to make money at the end of this article if that is your primary goal.
With that being said, if you are just looking to make a little extra money, maybe to take the family out or to spend on a hobby or vacation then Taking Online surveys at Survey Junkie might be just the option you've been looking for. You may have seen reviews for survey sights that claim you can make easy money, and in a sense that is correct, but depending on your goals, needs and time limitations, it may not be a good fit for you.
Quick Summary:
If you are wondering how to make money taking online surveys, Survey Junkie is one of the premier platforms that allows you to sign up completely free and begin earning money by completing surveys online. As a wholly owned subsidiary of DISQO, survey junkie members provide valuable consumer, brand and marketing research data that helps companies, advertising agencies and brand managers develop the products and services their customers are wanting and looking for. You won't get rich taking surveys online at Survey Junkie, or any anywhere else for that matter, but you can make some extra spending money in your spare time
What Is Survey Junkie?
---
What is Survey Junkie?
Survey Junkie is an online market research community wholly owned by consumer insights platform DISQO, which delivers data and analytics to the market research industry. DISQO is a market research firm that companies hire to help them evaluate customer preferences, brand awareness, product acceptance as examples, to help them in their marketing and product development efforts.
DISQO is a platform-as-a-service (PaaS) that powers brand decisions with breakthrough insights on consumer experience. People experience brands in different ways. DISQO's platform allows businesses to understand what potential customers think and do throughout the entire brand experience. Currently, 175 blue-chip brands, over 125 of the world's largest market research firms, and 35 of the leading advertising agencies are among the clients of DISQO.
DISQO HQ
400 N Brand Blvd, 6th floor
Glendale, CA 91203
phone : (818) 287-7633.
Survey Junkie is one of the platforms DISQO uses to provide this information to its clients. Every day, hundreds of brands you know and love turn to DISQO for consumer insights, and the information gathered from the Survey Junkie community is used for that market research. The opinions and behaviors shared by Survey Junkie members help DISQO's clients innovate and improve the products & services they offer.

800 N Brand Blvd # 2100
Glendale, CA 91203-1245
(949) 743-3217
By engaging consumers who choose to share their attitudes and behaviors, Survey Junkie empowers its millions of members to engage in market research in exchange for rewards. Survey Junkie mainly offers paid survey opportunities and tracks members' earnings in the form of points.
Every 100 points equals $1 earned ( 1 cent per point), and it takes a minimum of 1,000 points (or $10) to cash out via PayPal or with e-gift cards. Survey Junkie has been in business since 2011 and has a BBB rating of B. They are one of the leaders in the online survey industry.
Over $1 million paid out to Survey Junkie members monthly – get your share
Completing just three surveys a day can earn you as much as $40 a month
Trustpilot rating of 4.5/5 resulting from nearly 30,000 reviews
Members can cash out beginning at $5, the industry's lowest redemption threshold
More than 20 million Survey Junkie members to date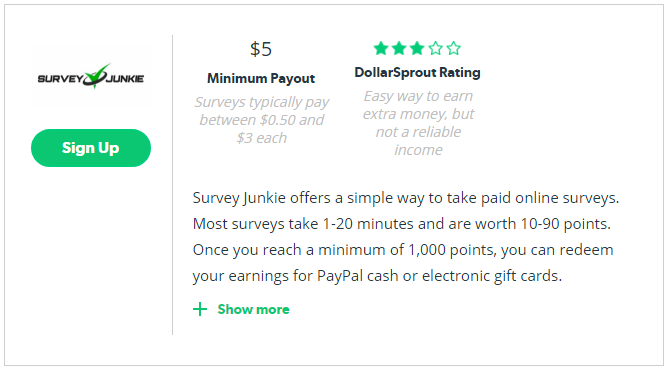 How Does Survey Junkie Work?
---
Many well-known companies pay Survey Junkie to conduct research on their target audience and test new product ideas, brand awareness and advertising campaigns. With the results, they can avoid wasting money on products or services that may not be in demand.

As a Survey Junkie Member, you provide valuable input in those product development decisions. In return for your help by completing the online surveys, Survey Junkie shares some of their revenue with you in the form of points that you can exchange for cash or e-gift cards.
Survey Junkie conducts two basic types of online research 1.) Attitudinal research which includes activities such as taking surveys or participating in focus groups. 2.) Behavioral research where members volunteer to share digital browsing activity, which is collected via either the SJ Pulse browser plugin or by opting in via the Survey Junkie mobile app. This behavioral data is used to measure shifts in consumer behaviors.
How to Get Started with Survey Junkie
1.) Sign up at surveyjunkie.com – When you join Survey Junkie, you are joining a community of over 20 million people who have chosen to share their opinions and behaviors in exchange for rewards. Every day, hundreds of brands you love turn to DISQO for consumer insights, and the information shared by the Survey Junkie community powers that research.
2.) Complete Your profile – To match you with studies that are relevant to your background and interests, Survey Junkie offers a number of profile questionnaires that you can fill out. The more complete your profile, the more accurately matched your survey opportunities will be.
3.) Choose how you want to participate – As a member, you may choose to participate in one or both of Survey Junkies' communities. Their core Survey Junkie community that offers survey opportunities to share your perspective via attitudinal based market research.
Or, their SJ Pulse Community offers opportunities to engage in behavioral market research where you allow Survey Junkie to track your online activities.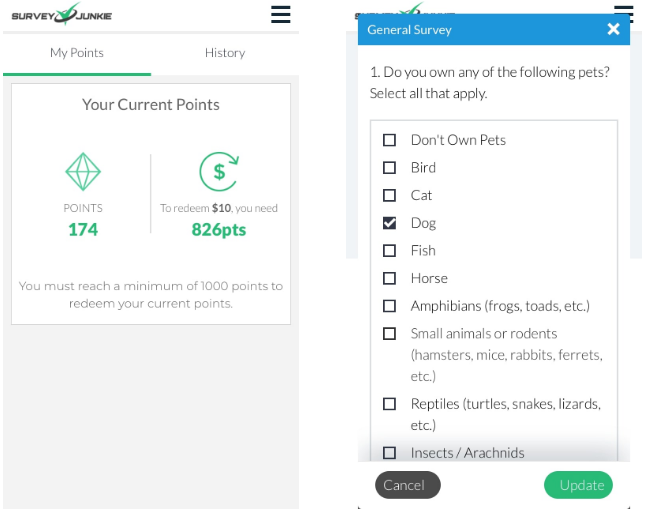 Your participation in either of these communities is completely optional, and, like everything you do on the platform, you are rewarded for your participation.
How to Make Money Taking Online Surveys – Attitudinal Research
The main way to earn rewards with Survey Junkie is by completing online surveys. The available surveys you qualify for will be listed on your Survey Junkie dashboard. Each survey will include the number of points available and an estimate as to how long it will take to complete the survey.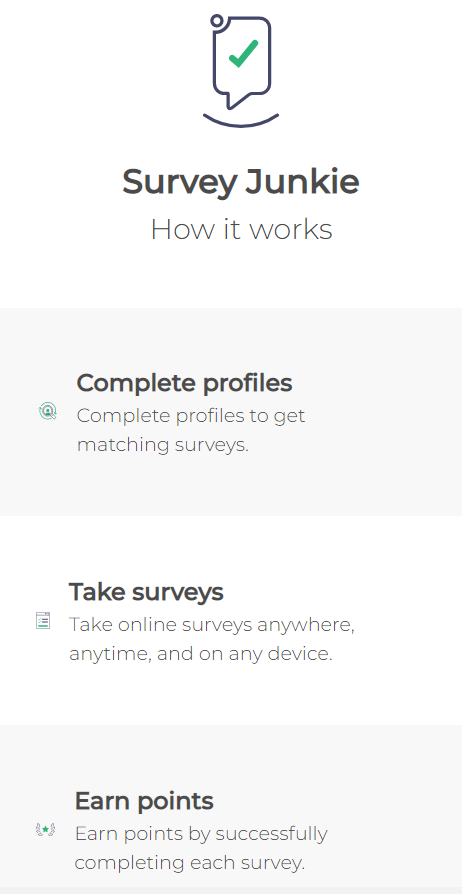 Once you select a survey, you are sent to a third party website where you will be given the survey to complete. Each survey site is different depending on the company conducting the survey. But your privacy and information is secure and protected at all times.
Attitudinal research includes activities such as taking surveys or participating in focus groups. The most popular way most people participate on Survey Junkie is by sharing their perspectives in surveys.
When your profile meets the preliminary criteria for a particular research study, you will see the survey offered within your Survey Junkie dashboard. If you choose to participate in a survey, the information you provide is captured only by the entity conducting the survey.
If you happen to decide you don't want to answer the questions asked, it's no problem. You simply close the survey and choose another survey from your Survey Junkie dashboard.
Please note that you will only receive the reward listed if you successfully complete the survey, so if you elect to withdraw from a study, you'll no longer be eligible for its reward.
Privacy guaranteed
Take online surveys anywhere, anytime, and on any device.
Complete profiles to get matching surveys.
Share your opinion via surveys and focus groups in exchange for rewards.
Rewarded for your time
Earn points by successfully completing each survey.
Influence the brands you love

When you log in to your account, Survey Junkie does collect certain information like device, browser information and your location. They use this information to ensure account security and verify that it is really you that is providing the survey information.
SJ Pulse Community – Behavioral Research
Behavioral research includes opting in to share digital browsing activity, which is collected in a privacy compliant way via SJ Pulse. Automatically share digital browsing behaviors in exchange for rewards. By opting in to SJ Pulse, you unlock more opportunities to earn rewards by sharing your digital activity via SJ Pulse.
The SJ Pulse Community – Many Survey Junkie members have joined SJ Pulse, our unique community of people who passively share their digital behaviors for market research purposes.
To participate in SJ Pulse, you have two options: install it on your computer, or opt in via the Survey Junkie app. As always, you are free to choose how you participate in SJ pulse, whether on your computer, phone, or both.
When you choose to join the Survey Junkie Pulse community — whether through installing the browser extension or opting in via the mobile app you are joining a unique group within the SJ community that shares digital activity with us. Once you've opted in, the SJ Pulse tech gets to work in the background, automatically tracking digital activities such as:
What you search
Websites you visit
Shopping activity
Ads you see
Content you engage with
Browsing behaviors are used for market research purposes to analyze how various consumer groups behave. You information is always kept Secure.
Personal information such as passwords or credit card details are never collected, and personally identifiable information is masked by encryption and not shared. In addition, as a member of the SJ Pulse community, you automatically earn points with Survey Junkie and may also qualify for exclusive surveys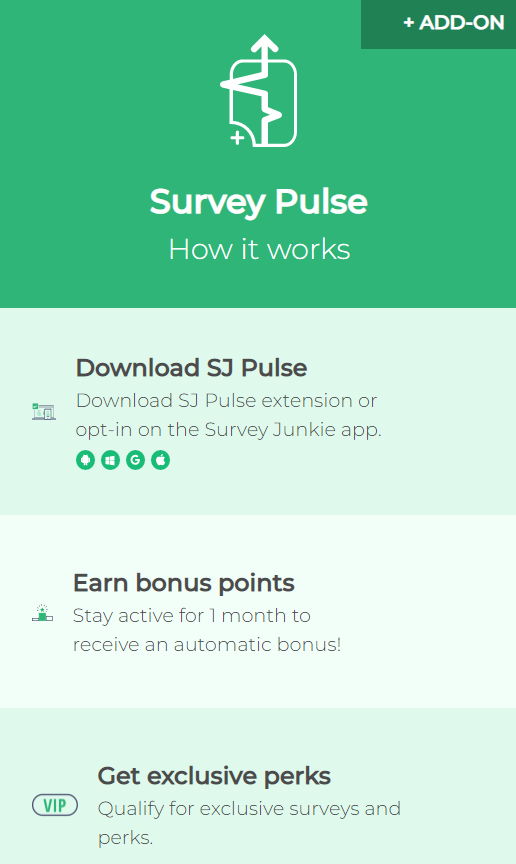 When you install the Survey Junkie Pulse browser extension and leave it installed for at least 30 days you will earn additional points. SJ Pulse analyzes your search history, and based off of this information, will offer you additional surveys to complete where you can earn additional points
Is Survey Junkie a SCAM?
---
Survey Junkie is absolutely NOT a SCAM. If you are looking for legitimate opportunities of how to make money taking online surveys, Survey junkie is one of your best options. I mean, they wouldn't have over 20 million members if they were a SCAM. Right?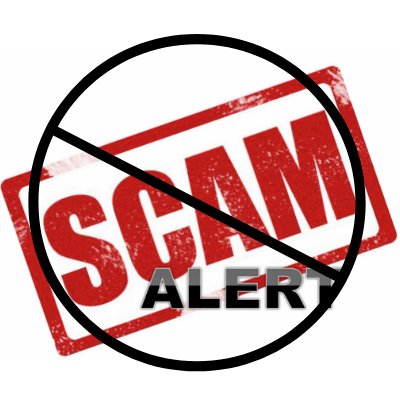 Now if you are thinking you can make a full time income, or become a millionaire by taking surveys online, then you will be disappointed. You will not get rich taking online surveys.
Now, you can realistically make some extra cash in your spare time. Make some extra money for a hobby or perhaps even enough to pay for an annual family vacation.
Making money taking online surveys is at most, a part-time side hustle. It is real opportunity to make some extra money online from home or anywhere else you happen to be online.
But, if you are looking at making enough money to quit your job, you need to look into online job opportunities or online businesses.
Is Survey Junkie Legit?
---
Based on this information, Survey Junkie is a legitimate way to make extra money in your spare time, especially if you don't have much time to dedicate to a side hustle and you like sharing your opinions.
Survey Junkie aggregates user responses before sharing them with third parties. According to its privacy policy, "Aggregated data does not include personally identifiable information." That means your name, email, and other personal information won't be passed on to third parties.
If you're concerned about sharing your bank information to transfer your earnings to your account, then you can opt for secure payment through PayPal or an e-gift card instead.
How Much does Survey Junkie Cost?
---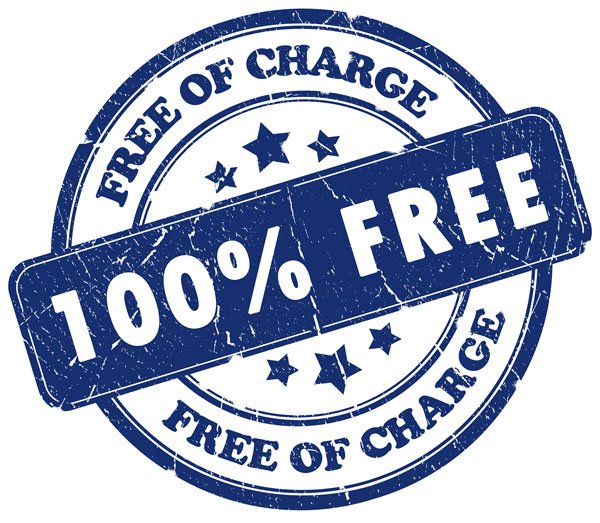 Survey Junkie is completely free to sign up and use. There is no application fee or user fee associated with joining Survey Junkie. Simply sign up, complete your profile, start completing surveys and earning points.
If you run into a site that wants to charge you upfront to complete surveys, keep looking, there are several legitimate online survey sites that will show you how to make money taking online survey for free.
After all, you are taking the time to complete the surveys and provide them with valuable information, they should pay you, not the other way around.
Survey Junie has over 20 million members and pays out over $1 million per month to its members on average. And everyone of those members joined absolutely free, just like you can.
Survey Junkie – How Much Money Can You Make?
---
How Much does Survey Junkie Pay?
The Surveys on Survey Junkie typically pay between $0.50 and $3 each (50 – 300 points). If you complete three surveys each week, then you could earn $1.50 to $12 per month for just a few minutes of your time. If you qualify there is an occasional product testing or focus group, you could make an additional $5 to $150 for each product testing you participate in.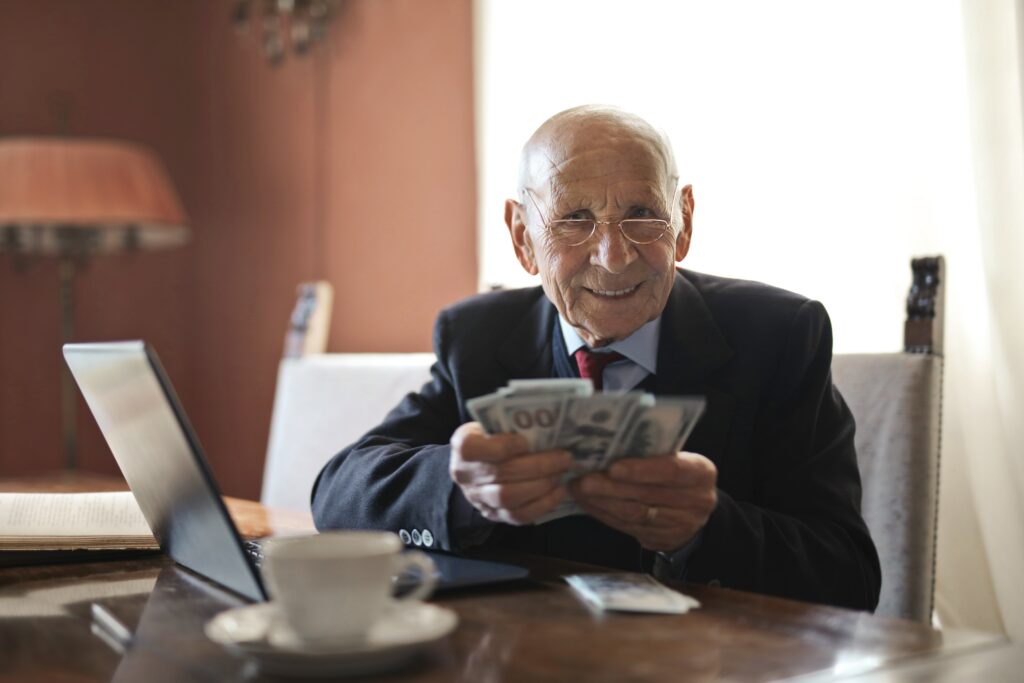 How much money you make with Survey Junkie is entirely up to you and the number of surveys you qualify for and complete. So, you are in control of how much you earn.
The more questionnaires you complete when setting up your profile will result in more survey opportunities. Then it is up to you to complete as many or as few as you decide.
Survey Junkie will send you an email to let you know when you have new survey opportunities. The email will include the time the survey should take and the number of points you will earn if you choose to complete it.
There are also phone surveys at Survey Junkie. Typical phone surveys pay between $5 to $100. Phone surveys are similar to the online surveys except they are conducted over the phone by a researcher. There are fewer phone survey opportunities, but they do come up occasionally and are by invitation based on your profile.
There are Product-testing opportunities from time to time on Survey Junkie. They are dependent on the manufacturers and on whether your profile qualifies you for the current products being tested. You can earn from $5 to $50 for product testing
Join a Focus Group – If your profile is a match, you may be invited to join a focus group where you could earn $25-$150 for your participation in the group. Focus groups are conducted both in person and online.
For online focus groups, you may need a webcam in order to participate. There will be a set time, where you will join a call to discuss the product or service with other users. These focus group opportunities are the highest paying with Survey Junkie, but they are infrequent. Occurring maybe once a month at most.
How to Redeem your Points
You have a couple of option for redeeming your points on Survey Junkie. If you have at least 1000 points you can redeem them for $10 by cashing out with PayPal. Or, in the US, you can choose an e-gift card from one of the participating merchants. And, in the US, you can transfer your earnings directly to your bank if you chose.
Keep in mind that if you choose to redeem you earnings via PayPal or Bank Transfer you will need to cash out your total earnings. However, e-gift cards can be redeemed in for a minimum of $5 and you don't have to cash out all of your earnings at once. Survey Junkie e-gift cards have no expiration so there is no rush to use them.
Does Survey Junkie Have a Refund Policy?
---
Well, seeing how there is no fee to join, Survey Junkie doesn't have a refund policy. There is nothing to refund. Survey Junkie is completely free example of how to make money taking online surveys. I would recommend that you avoid any site or opportunity that requires a fee from you to make money taking online surveys.
There are plenty of sites, survey junkie, swagbucks and others, that will pay you to complete online surveys that are free to join. You are providing them a valuable service, that is why they pay you. There is absolutely no reason they should be charging you. Just, beware of any site that wants to charge you a fee to sign up.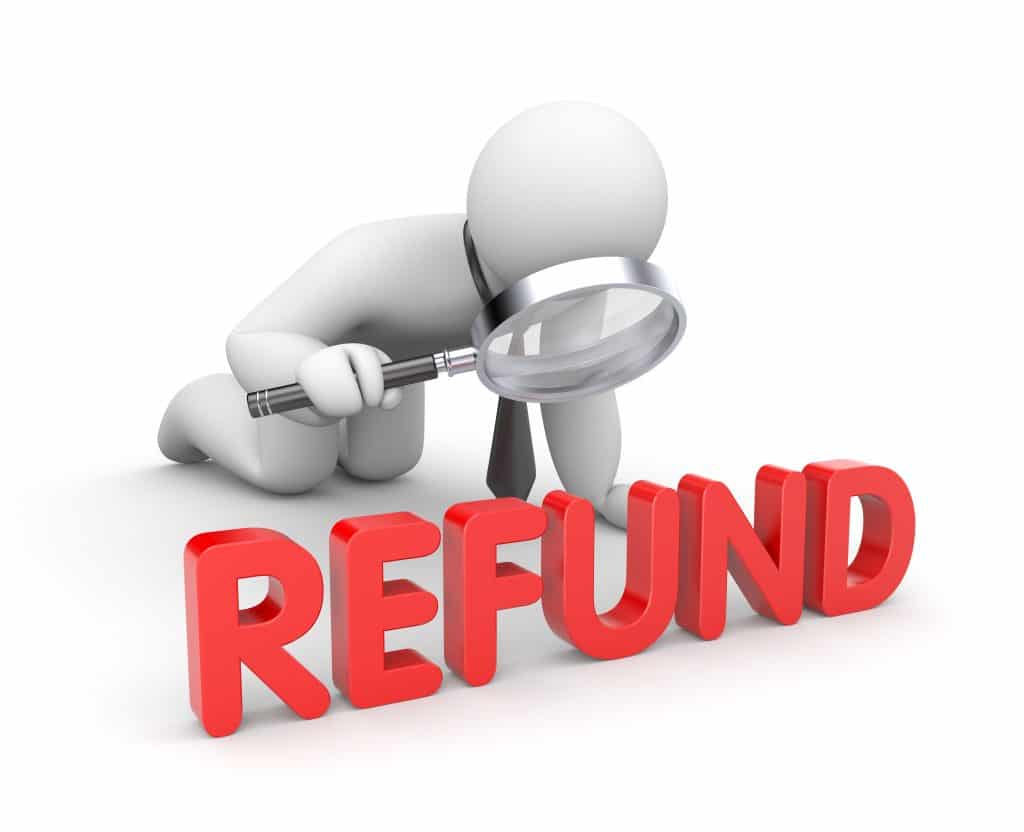 What do you get as a Member of Survey Junkie?
---
As a Survey Junkie or SJ Pulse Community member you will have the opportunity to earn extra money by completing surveys online. You can Start making money within five minutes of signing up and completing your profile. The surveys are usually fairly easy to complete, and you don't have to sign up for something or buy anything to participate in the Survey Junkie community.
Survey Junkie is Simple, easy to use, and straightforward, complete surveys, earn rewards. The rewards program is easy to understand as well; every 1,000 points is worth $10 (1 cent per point).
The Survey Junkie website and app are both very easy to use. You won't need any special talents or skills to figure it out, even if you've never completed an online survey before.
Survey Junkie will even email you when you have new survey opportunities. You don't have to keep logging in to check your account. You will have three options for cashing in your points. You can choose the option that's best for you.
PayPal
Bank transfer
Electronic gift cards
Also, You only need $5 in points to redeem your earnings with Survey Junkie. That's one of the lowest compared to other survey sites.
If you have a question or need help at Survey Junkie you can "help" on the top navigation bar on your Survey Junkie dashboard and you'll be taken to the frequently asked questions area. But, If you can't find what you're looking for there, click the "customer support" link and fill out the short form, and someone from the Survey Junkie team will get back to you within 48 hours or less.
Who is Survey Junkie For?
---
Survey Junkie is for anyone looking to make a few extra bucks in their spare time. If you are willing to spend a few minutes sharing your opinion by competing surveys online, then Survey Junkie is a great opportunity for you to make some spending money online.
If you are frequently online, browsing, shopping or playing games then you are a prime candidate for both the Survey Junkie community and its sister app the SJ Pulse community. Now, like everything else, Survey Junkie is not for everyone. There are some limitations.
Even though they try to match you with surveys you will qualify for based on your profile, according to Survey Junkie, members only qualify for about 1 in 4 survey opportunities.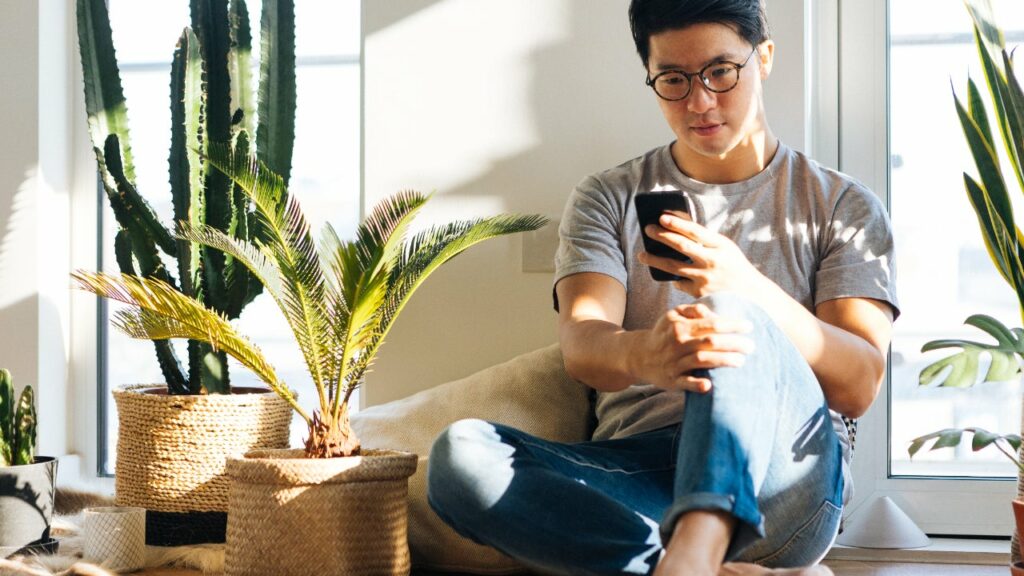 For each opportunity you are given a list of qualifying questions, so 3 out of 4 times you will be answering questions only to find out you don't qualify. But, as a consolation you will still earn between 1 – 4 points just for trying.
Also, if you don't fit the consumer profile the research is looking for, it could be many days between survey opportunities. And, as is the case with all survey sites, you're not going to get rich with Survey Junkie. If you're looking to make significant income online, check my #1 recommendation below.
Survey Junkie Pros and Cons
The following table lists what are, in my opinion, some of the pros and cons of Survey Junkie. As always, the ultimate decision is yours. After all, only you know what you want or need to earn and how much time you have to devote to taking surveys online. As with any opportunity, do your due diligence.
Survey Junkie Pros
Completely Free to Join
You chose which surveys to complete
Can earn extra money in spare time
Can redeem rewards in cash or gift cards
Option to earn rewards for browsing internet
Survey Junkie Cons
Profile must be compatible with survey
Can be days between survey opportunities
Not designed as a full time income
You must have time to complete surveys
Survey Junkie Versus Swagbucks
---
Survey Junkie is first and foremost an online survey site designed to provide valuable feed back to marketers, companies, advertising agencies, and brand managers. They do offer an option called "SJ Pulse" where you can earn points by sharing your online browsing behavior.
Swagbucks, like Survey Junkie allows members to earn points for completing online surveys. Swagbucks however, has number of other activities where you can earn points, gift cards and online shopping discounts. Both Swagbucks and Survey Junkie are free to join and you can literally be a member of both communities, if you wish.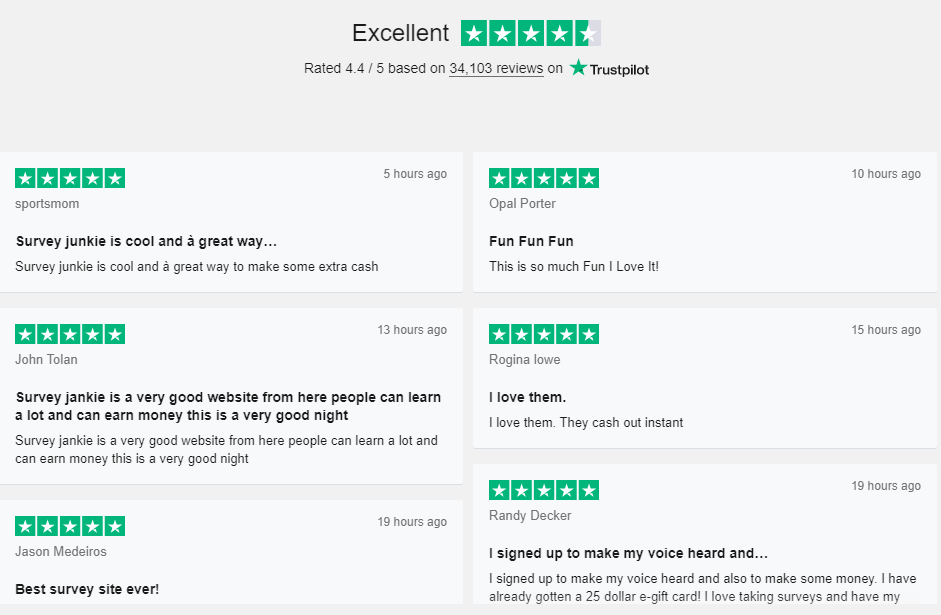 Which platform is best for you, will depend on you and what you spend most of your time online doing. If you watch a lot of videos or play online games, Swagbucks may be a good option for you. If you are interested in doing surveys and providing valuable online marketing feedback, then Survey Junkie may be what you're looking for.
Both platforms are legit and you can earn some nice side income online in your spare time. In many cases, doing what you normally do online already. And, at both sites, you are in ultimate control over what programs, surveys and research your participate in.
Survey Junkie Frequently Asked Questions
---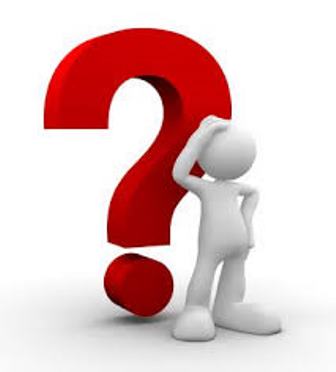 How does Survey Junkie work?
Survey Junkie connects users with market research companies that are looking for consumer opinions. Users sign up for free, complete their profile, and then receive survey opportunities. After completing surveys, users earn points that can be redeemed for cash or gift cards.
Is Survey Junkie legitimate?
Yes, Survey Junkie is a legitimate platform. It has been operating since 2005 and has a large user base. Many users have successfully earned rewards by participating in surveys on the platform.
How can I join Survey Junkie?
To join Survey Junkie, you can visit their website (surveyjunkie.com) and sign up for an account. You will need to provide some basic information and complete your profile to start receiving survey invitations.
How much money can I make with Survey Junkie?
The amount of money you can make with Survey Junkie depends on various factors, including the number of surveys you qualify for and complete. Survey Junkie typically rewards users with points, and each point is equivalent to a certain monetary value. However, it's important to note that online surveys are not a guaranteed source of income and should be seen as a way to earn some extra rewards.
How do I earn points on Survey Junkie?
You can earn points on Survey Junkie by participating in surveys. The number of points you earn per survey can vary depending on its length and complexity. Additionally, Survey Junkie occasionally offers other opportunities to earn points, such as through product testing or completing profile surveys.
How do I redeem my points on Survey Junkie?
Once you accumulate enough points on Survey Junkie, you can redeem them for cash via PayPal or choose from a variety of gift card options, such as Amazon, Walmart, or Target. The minimum redemption threshold may vary depending on the reward you choose.
Are there any age restrictions to join Survey Junkie?
Yes, you must be at least 13 years old to join Survey Junkie. However, some countries or regions may have higher age restrictions due to legal requirements.
Is my personal information safe on Survey Junkie?
Survey Junkie takes privacy and data security seriously. They have measures in place to protect your personal information. However, it's always a good practice to review the platform's privacy policy and terms of service to understand how your data is handled.
Can I use Survey Junkie on a mobile device?
Yes, Survey Junkie is accessible through web browsers on both desktop and mobile devices. They also have a mobile app available for iOS and Android devices, making it convenient to participate in surveys on the go.
Survey Junkie Overview and Final Thoughts
---
OK, so now you know how to make money taking online surveys. You now need to ask yourself is it worth it? A common complaint of online survey sites is that it takes too much time to complete the surveys for the rewards you earn. That however, is a question only you can answer. It will be up to you and what you think your time is worth. You can make a few bucks completing surveys, or browse Facebook, Instagram, tiktok and the like and earn nothing. It's totally your call.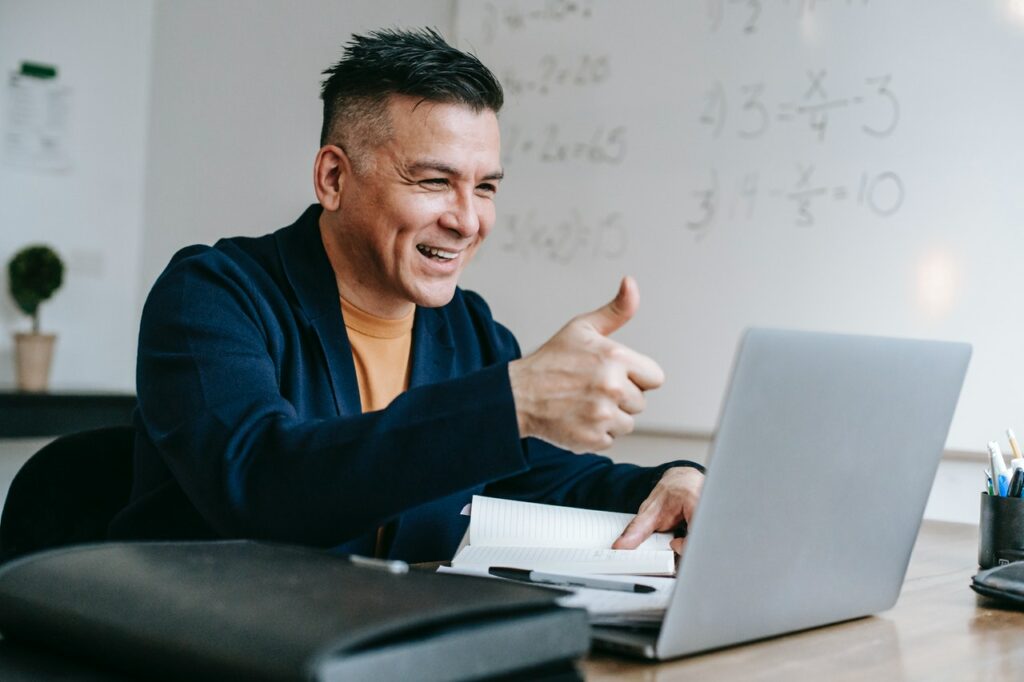 If you looking for a get-rich-quick opportunity you won't find it by taking online surveys at Survey Junkie or anywhere else for that matter. You can make some extra spending money in your spare time instead of watching TV or scrolling through your social media.
Survey Junkie is a safe and legitimate way to make extra money. It's also completely free to sign up, so if it's not for you, you don't lose anything. You can unsubscribe at anytime and delete your account. If you do choose to join the Survey Junkie community you will be helping some of the world's top brands improve their products and services. And you will earn a few bucks in the process.
If you need an opportunity that has potential to pay a significant monthly income or even enough to quit your day job, you will need to look beyond survey sites and explore some of the other ways of making money online.
My #1 Recommendation
---
If you are looking for an opportunity to make a full time income and perhaps quit your 9-5 job, then you should take a look at my #1 recommended online business opportunity, Affiliate Marketing. It takes work and time, but with consistent effort and the right tools, training and support you absolutely can make a massive amount of money with affiliate marketing.
You can check out my free training by clicking on the picture on the right. It's completely free and in it you will learn how to build a real, long term and profitable online business. You really have nothing to lose, and you might just find what you've been looking for all along.
If you have any comments, questions, suggestions or concerns please leave them in the comment section below and I will get back to you ASAP. If you've had experience with Survey Junkies, and don't mind sharing it, leave it in the comments as well. Nothing better than hearing from other actual members.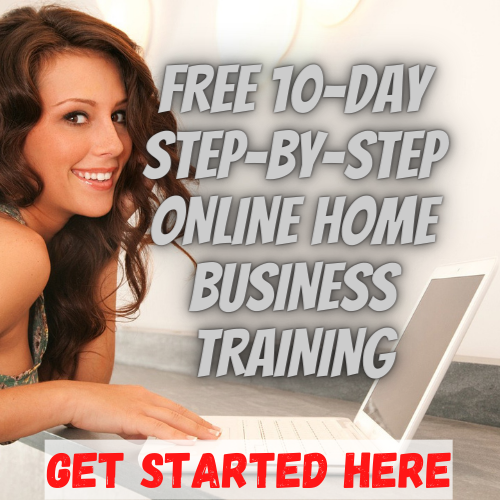 I'm Looking forward to working with you,


Rex
P.S. Again, Wealthy Affiliate is COMPLETELY FREE to get started. No catch, no obligation, no bait and switch. I will personally be in touch with you upon joining to offer my support and guidance to help you get up and running online.
P.P.S. If you have any questions or are unsure of anything, I am here and I promise I will get back to you on all of your questions and comments. Just leave them below in the comment section. Follow me on Twitter: @onlinebenjamin1, Instagram: dotcomdinero, and Facebook: Online Benjamins

Hi,
Thanks for stopping by and congratulations for taking the first steps to building your own online business. I've been in business both offline and online since 1997. I would consider it an honor to help you build your business. Father of 3, life long outdoorsman with an education in Genetics and Economics. This site is about cutting through the BS and finding the real opportunities in the online world. I look forward to working with you.