Have you considered starting a home business but, as a Christian, worried that it might be contrary to your faith? Let's take a closer look at home business opportunities and how, as a Christian, you can sort through the clutter to find those that are legitimate and God honoring.
Are there any Christian home business opportunities?
Actually there are numerous home business opportunities that you, as a Christian, can start and make money. And, they don't have to center around selling bibles or Christian items. In reality, there is no such thing as Christian home business opportunities. There are Christians and there are business opportunities. There are home business opportunities that sell or promote christian themed items and services, but only an individual can be "Christian" – a disciple of Jesus Christ.
Of course there are home business opportunities that are not compatible with Christianity.
Businesses that involve pornography, deceptive or "SCAMMY" practices, or anything else that dishonors God and goes against the teachings of Christ.
But, As long as a home business opportunity does not conflict with Christian principles, then as a Christian, you can feel confident in that opportunity as a potential business.
Now a word of caution, you will find a ton of home based business opportunities out there. And, a very many of them are over hyped and are not what they appear to be. There is no get-rich-quick system or formula. Those being promoted as such will only cost you money and leave you disappointed and broke.
Be careful of SCAMMERS and do your due diligence. There are plenty of legitimate home business opportunities out there. But, the real ones involve a lot of work, time, dedication and determination. If you are willing to do that, there are a lot of home businesses opportunities you can start online and offline and make a great income and still honor your Christian faith.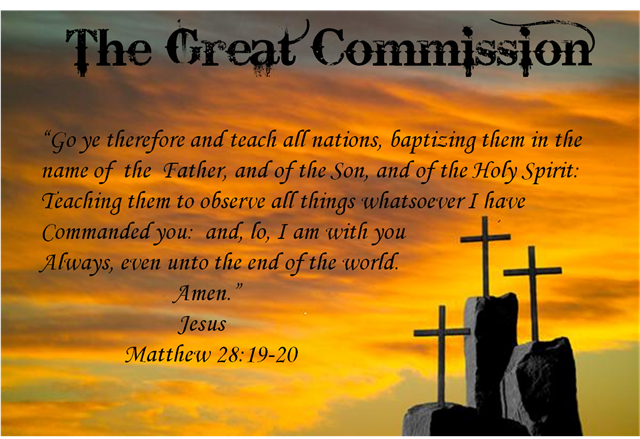 As a Christian, our first obligation is to love God and to love each other as he loves us. And, to go forth making disciples of all nations teaching them to do the same.
But, we also have to have a vocation. Something to pay the bills so we can go about our primary job. The bible is full of examples. The Apostle Paul was a tent maker. Jesus himself was a Carpenter.
The bible actually has much to say about how we are to conduct our "business" affairs.
There are really no such thing as "Christian" Home business Opportunities. Unless you define it as those businesses that promote Christian Products and services, and there are many of those. But, actually there are business opportunities, and there are Christians. Any business that does not go against one's Christian faith can be, in effect, a Christian business. It will ultimately depend on the Christian and how they conduct their business more than which opportunity they choose. There are 3 broad categories of home business. There are opportunities for the Christian in all of them. 1.) freelancing, 2.) Consulting & Services, and 3.) Ecommerce.
| Freelancing Examples | Consulting Examples | Ecommerce Examples |
| --- | --- | --- |
| Virtual Assisstant | Website Design | Sell on Amazon and or Walmart |
| Blog Article/Content Writer | SEO Consultant | Shopify Store and or Dropshipping |
| Graphic Design | Social Media Management | Affiliate Marketing |
Christians and Business By the Bible
---
What does the Bible have to say about business? You might be surprised to know that the bible does contain business principles. In fact, there have been books written about the subject. Can business activity in itself be morally good and pleasing to God? Sometimes business can seem so shady―manipulating the "bottom line," deceiving the consumer, or gaining promotions because of whom you know.
Business itself can actually glorify God when it is conducted in a way that imitates God's character and creation.
All aspects of business, including ownership, profit, money, competition, and borrowing and lending, can glorify God when they are reflective of God's nature.
Now, business can also be perverted and used in sinful ways, but in faith, Christians can be business people.
Eph 4:11-12 "And He gave some as apostles, and some as prophets, and some as evangelists, and some as pastors and teachers, for the equipping of the saints for the work of service, to the building up of the body of Christ:"
Long before you and I were born, God planned our lives. He longs for each of us to know why he created us and the plans He has for us, including jobs and our businesses. Now some people in the Christian Church seem to have the opinion that business and profitability is something sinful.
But that simply is not true. God is creative, and He has created us with the ability to be creative and industrious so that we may prosper and give him the glory. How else are we to be able to feed the hungry and clothe the naked without generating the income and resources to do so? Below are some very good Christian business books. Check them out when you have a chance
Pros and Cons of a Home Business for Christians
---
There are pros and cons to everything in life. Business is no different. Starting a home business has its own set of benefits and challenges. Add to that, trying to maintain one's faith in a world of fallen and out right enemies of the faith, makes for and even more challenging feat.
The following table is some of what I consider to be the pros and cons of starting a home business for Christians. I'm sure you may think of some that I have missed. Please leave them for me in the comment section below and I will add them in and update table.
Home Business for Christians Pros
You Choose the work or service Your business provides
Build a business that honors God
Be a positive infuence in business
You have more time freedom
Can create a substantial income
Home Business for Christians Cons
Many Home Business Offers are not Legitimate
Careful or the Business could take time away from worship
You will face resistance from non believers
Your faith will be ridiculed when ever you make a mistake
How to Succeed at a Home Business
---
Statistics tell us that 50% of all new businesses fail within the first year. And, 50% of those that make it past one year, fail within 5 years. Even worse, is the stat that only 5% of people who start an online business opportunity ever make any money. Rather, discouraging, I know, but the good news is that for those 5%, the returns can be huge.
What's different about the 5% that are successful and the 95% that fail? Two words: Passion and Preparation.
They started a business around something they were passionate about or interested in and the research and self-analysis to find the business opportunity that fit their passion.
Seems simple enough, but most people don't take the time to do it. They simply chase after the shiny objects that promise overnight success or get-rich-quick, and then find out that it takes work, time, and yes money, and they get discouraged and quit.
You need to take an honest assessment of your skills, abilities, experiences, interests, hobbies and passions. Take an accounting of how much you need to make from a home business. How much time you can devote to building a home business. And how much money can you afford to invest in a business.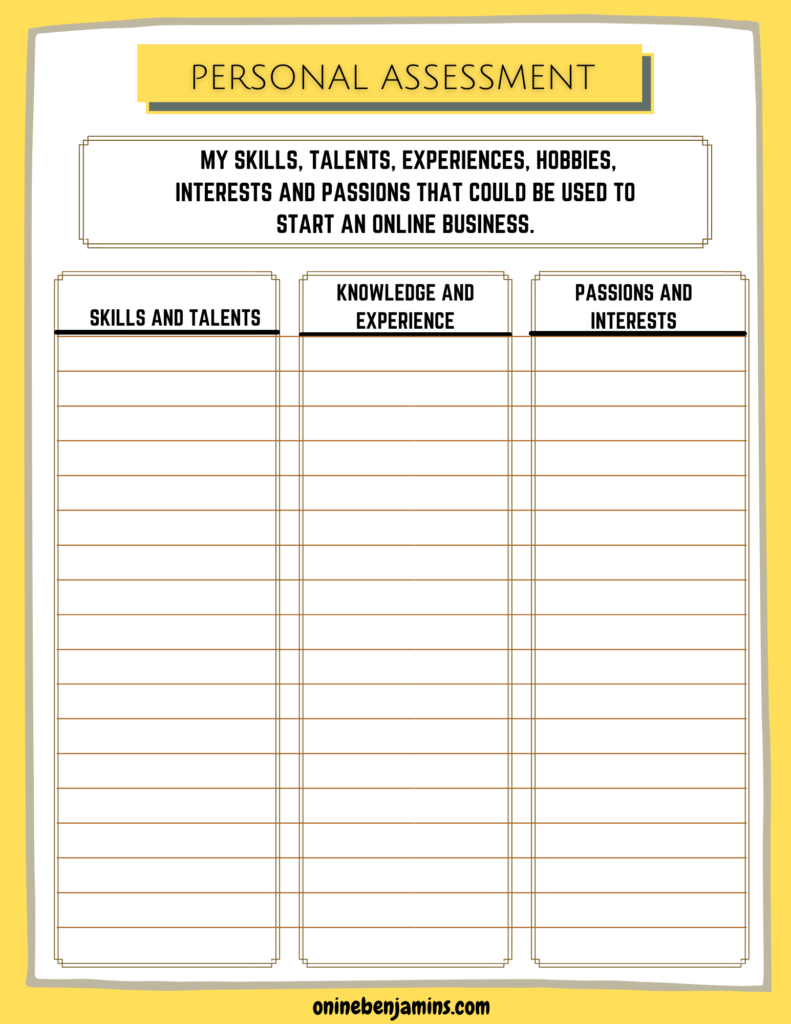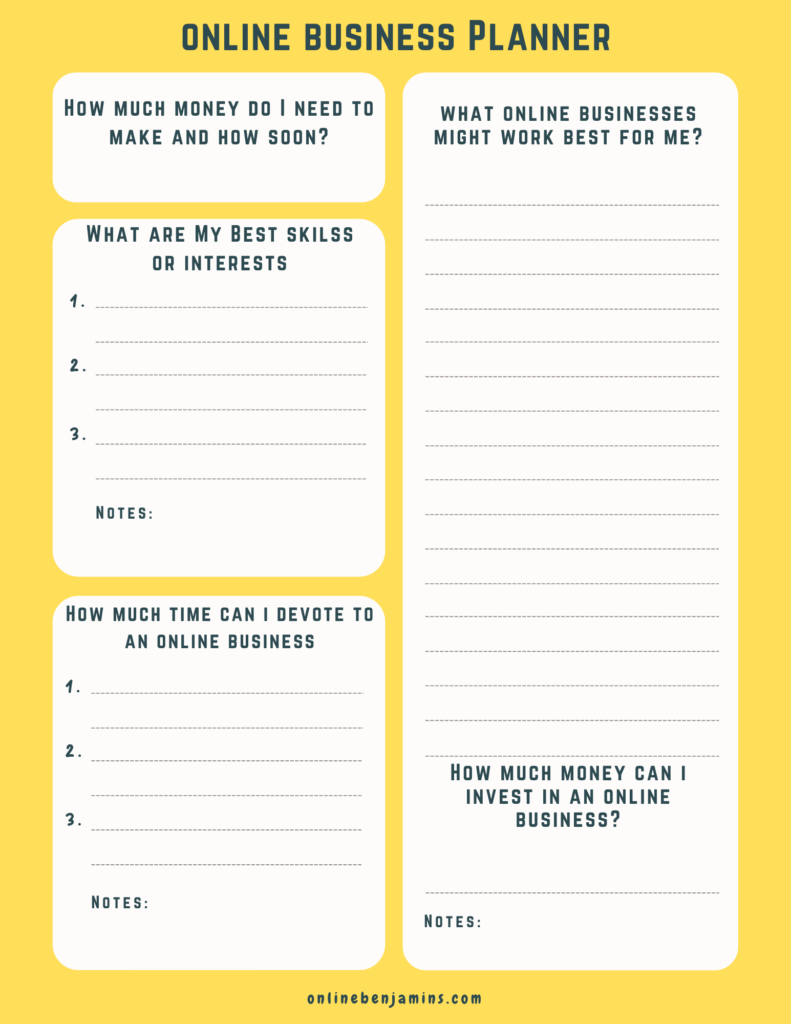 Once you've done that, you can sort through all the numerous home business options and match them with your needs, abilities and desires. When you find that match, and decide to start your business, be determined to never quit. When the business matches you and your interests and life situation, you will be far more likely to stick with it when the inevitable difficulties arise.
That is the ultimate difference that will put you in the 5% of home business owners. Click on the picture at right to download your free copies of my Personal Assessment and Business Evaluation and find your best home business opportunity.
When you are considering starting your own home business, keep in mind that there are basically three broad categories or types of home businesses.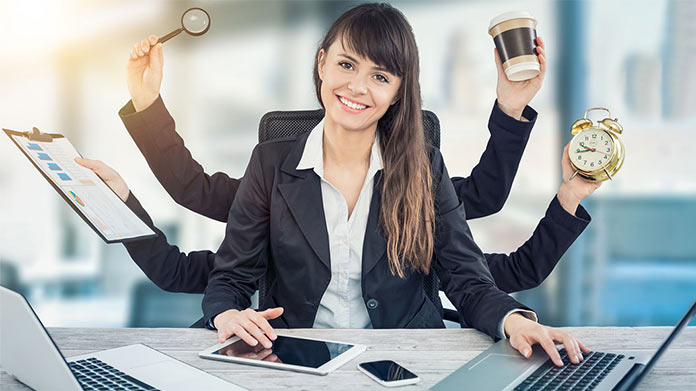 1.) Freelancing – a business where you complete tasks for one or more businesses or individuals for a fee. Think virtual assistant, proofreader, writer, graphic designer, house cleaning, baby sitting, dog sitting, errands.
2.) Consulting Services – you provide specialized services or consulting to businesses and individuals. – SEO specialist, web design, Advertising and Marketing services for example.
3.) Ecommerce – open an online store, sell products on Amazon, Walmart and EBay, Dropshipping, Blogging and Affiliate Marketing.
Now each of these categories will have many opportunities within each category. Each requires different skills, experience levels, time requirements and costs. So it will be important that you take a personal accounting of your skills and abilities to screen the opportunities that give you the best chance at success.
Freelancing Home Businesses
Freelancing mean you will be doing jobs/tasks as an independent contractor (self-employed) for individuals and businesses.
Things like virtual assistant, copy writer, proofreader, graphic design, voice over, and many others.
Depending on your skills, abilities and experiences, you can find a lot of freelancing opportunities that won't be in conflict with your Christian faith.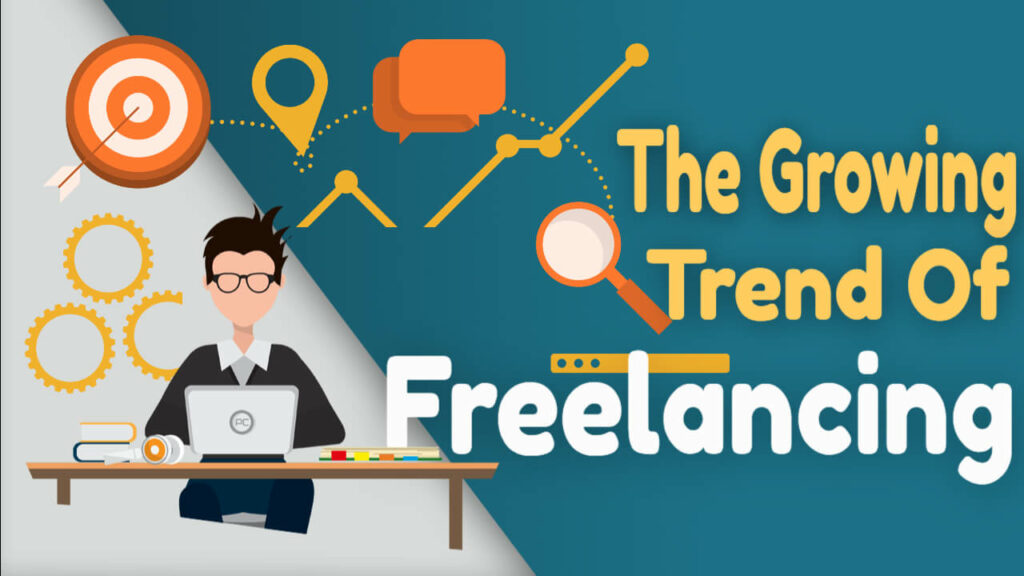 Websites like fiverr.com, upwork.com, iwriter.com just to mention a few, will have listings of available freelancing opportunities in a wide variety of areas. From writing blog articles, to data entry, to website testing and much more. You can offer services like babysitting, dog sitting, house cleaning, errand services and others from you home as well.
Consulting and Services Home Businesses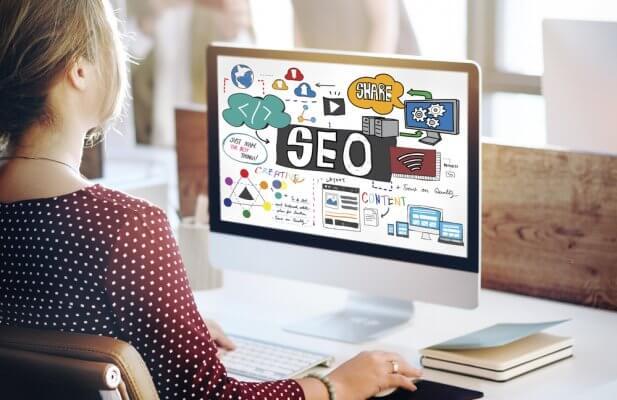 Similar to freelancing, as a consultant, you will be working for individuals and businesses providing various services based on some specialized skill.
Services like website design and building, SEO (search engine optimization) consulting services, Tutoring, advertising and marketing consultant, social media management and many others.
But, you get the picture, take you skill and experienced and offer it as a consultant or a service.
Ecommerce Home Businesses
You can start an online store and sell Christian related items or many other items. Create your own items, and sell on sites like Etsy and EBay. Start a drop shipping business where you don't even need to worry with inventory or shipping. Or, what is in my opinion, the Best of all the christian home business opportunities, Affiliate Marketing.
Affiliate marketing is simply where you promote the products or services of others and if someone makes a purchase from your efforts, the product owner pays you a commission. So, like drop shipping, you have no inventory, customer service, packing, shipping, or returns to deal with.
You get to choose the products you promote, so if something goes against your faith, you can decide to not promote that product or service.
I have a Christian blog website and promote christian books and classes, I also have a fishing blog where, of course, I promote fishing gear and fishing trips.
You are in control with affiliate marketing, choose what best matches you and your interests. There is a world of opportunity out there.
Now there are home business opportunities that are advertised as "Christian Home Business Opportunities" And, they center around promoting christian products, services, and training. But in the end, they are businesses and the will fit into one or more of the categories we discussed here.
Christian Online Home Business Opportunities
---
The internet has truly changed how the world does business. In some ways that is very good. In other ways, not so good. Particularly if you are of the Christian faith. But, if you are willing to sort out the bad, and access the good, you can build a Christian online home business that not only makes money, but glorifies God at the same time.
In this context, Christian home business opportunities online means being those business activities that spread the word of God by use of the internet through christian related products and services. If you have a smart phone or computer and an internet connection, you can have your own online business from anywhere in the world. You can promote your faith and spread the good news of Jesus Christ from the comfort and security of your own home.
There are numerous Christian organizations that offer discipleship training, bible studies, seminars and other products and services. Another option is to open your own online store on platforms like Shopify or Woocommerce and sell Christian books, music, art, or your own crafts and products.
You can start a Christian blog website and promote these same types of products through affiliate marketing. If you have the skills and experience you can start your own Christian dating site. But the common essential in all of these online home business opportunities, is the need for some sort of website.
You need a website to list your products or affiliate offers, to take the customer orders, process the payments and generate some profit for you. There are ways to do that.
You could hire someone to do it, or you could do like I did and use the Wealthy Affiliate Platform to learn how to do it yourself. The Best part of their platform is, you can try it free for 7-days to see if its for you or not. And, they don't even ask for a credit card upfront like so many other "free" trial offers.
At the Wealthy Affiliate you will get all the tools, training, support and help form the community to help you succeed in your Christian Home business journey. I've been a member for 3 years and you can check out my recent review of the platform below. If you decide to check it out, be sure and look me up, I will be glad to help you any way I can. My WA contact info is at the end of this article.
Christian Home Business Opportunities for You
---
Ultimately, your best Christian home business opportunities will depend on you, there is no one size fits all. Follow biblical principles and avoid those businesses that dishonor God. In all things you do, do them as if you were doing them for the LORD himself. That goes for everything, not just in business.
Make an honest assessment of your skills, abilities, talents and experiences as well as your hobbies and personal interests. You can download the forms I use for free above.
Then look for those business opportunities that match with your personal assessment. Finding those that match you and your situation will make a big difference in you chances for success.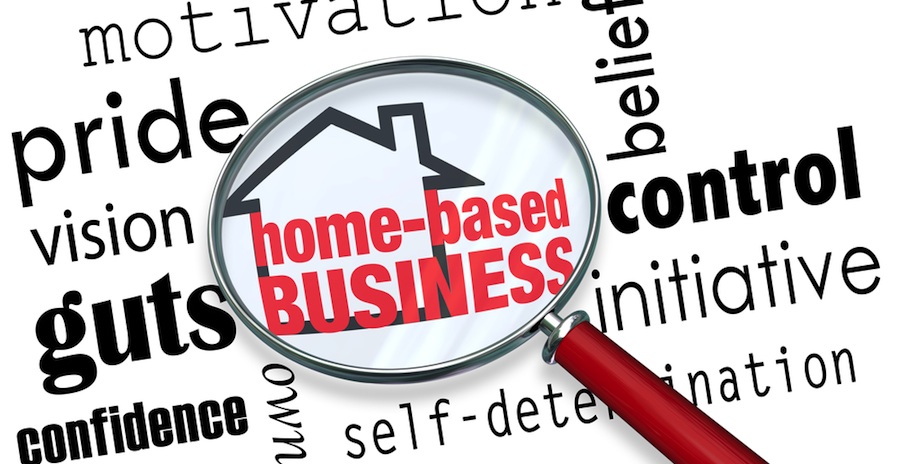 It's a lot easier to stick to a business, and overcome obstacles and difficulties, when you actually enjoy or are interested in what you are doing. Remember, if you don't quit, you can't fail. Starting a business, from home or otherwise, takes work, dedication and determination. But, you absolutely can do it.
If you have any questions, comments, suggestions or concerns just leave them in the comment section below and I will get back to you ASAP. I will be glad to help you where I can. May God bless and keep you always, and I look forward to hearing of your success.
I'm Looking forward to working with you,


Rex
P.S. Again, Wealthy Affiliate is COMPLETELY FREE to get started. No catch, no obligation, no bait and switch. I will personally be in touch with you upon joining to offer my support and guidance to help you get up and running online.
P.P.S. If you have any questions or are unsure of anything, I am here and I promise I will get back to you on all of your questions and comments. Just leave them below in the comment section. Follow me on Twitter: @onlinebenjamin1, Instagram: dotcomdinero, and Facebook: Online Benjamins
Hi,
Thanks for stopping by and congratulations for taking the first steps to building your own online business. I've been in business both offline and online since 1997. I would consider it an honor to help you build your business. Father of 3, life long outdoorsman with an education in Genetics and Economics. This site is about cutting through the BS and finding the real opportunities in the online world. I look forward to working with you.