If you're interested in starting an online business but have a limited budget, there are some low cost online business opportunities out there. I know it's tough to sort through all the programs, platforms, ads, hype and "Gurus" but there really are low cost online business opportunities that you can start with a limited budget.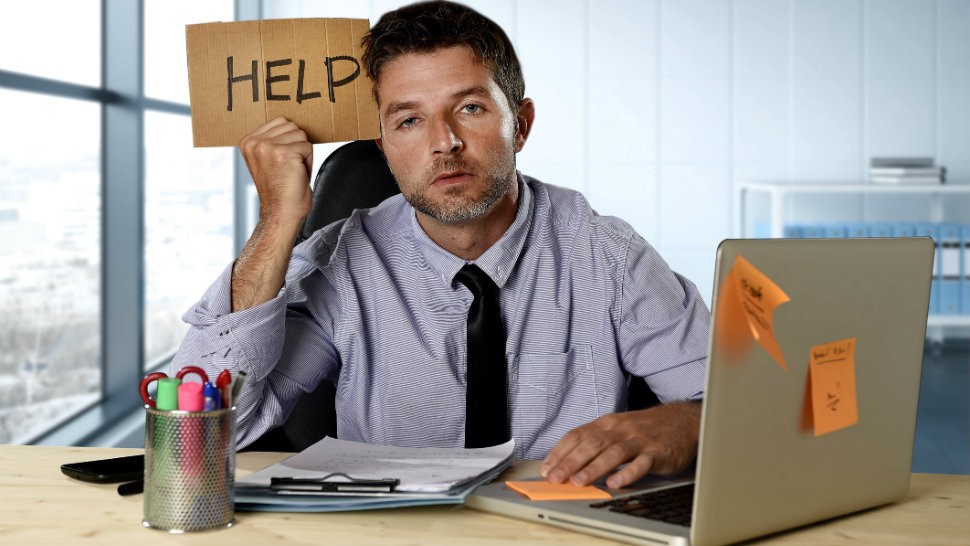 As the internet and the online world continues to grow and expand in reach and influence, the opportunities to start an online business have gone through the roof as well.
With seemingly endless opportunities and no shortage of people hyping their latest greatest opportunity, it's hard to sort out the legit opportunities from the not so legit. 😉
Some of these "Gurus" and programs are being sold for hundreds and even thousands of dollars. And, then you need money to run the business. But, what if you don't have that kind of "extra" money lying around? Are there any opportunities for those with limited funds that are real and don't just line the pockets of some internet "guru"?
Now, let's be perfectly honest. Business, any business, will cost money to start and run. But, there are some very low cost online business opportunities where you can get started for a very minimum investment. In fact, for some opportunities, you may have everything you need to get started right in the palm of your hand.
Starting an online business will take time and work as well. There are no "easy money" or "get-rich-quick" opportunities. Those are nothing but sales hype to get you to spend your hard-earned money, BS for short.
But, if you are willing to put in the work and have the time to devote to building your business, you can absolutely make money online working from home or anywhere else you can get an internet connection.
Quick Summary
There are four basic categories of low cost online business opportunities. 1.) Freelancing, 2.) Consulting Services, 3.) Ecommerce, and 4.) Affiliate Marketing. The best option for you will be dependent on our skills, talents, experiences, hobbies, interests and passions. Make an honest personal assessment and match those with one of the many opportunities in any of these four categories will greatly increase your chances of online business success. Get your free personal assessment and business planner forms below and begin your journey.
4 Types of Low Cost Online Business Opportunities
---
First of all, we should define just what are "low cost" online business opportunities. Low cost for one person might not be so low cost to someone else. So, for our discussion here, we will define "low cost" online business opportunities as those that you can start for $100 or less.
Now, over time, you will most likely invest more than that as your grow your business. But by then, you should have some revenue coming in so the business can fund itself. But, for less than 100 bucks, there are tons of low cost online business opportunities you can choose from.
So many opportunities everything from freelancing writing and content creation, social media management, to selling your own crafts and designs on platforms like Etsy. Ecommerce options like shopify and dropshipping can be started for less than $100, and Affiliate marketing that can be started with just your smart phone and your social media profiles.
All of these low cost online business opportunities will fit into one of four broad categories or types as follows: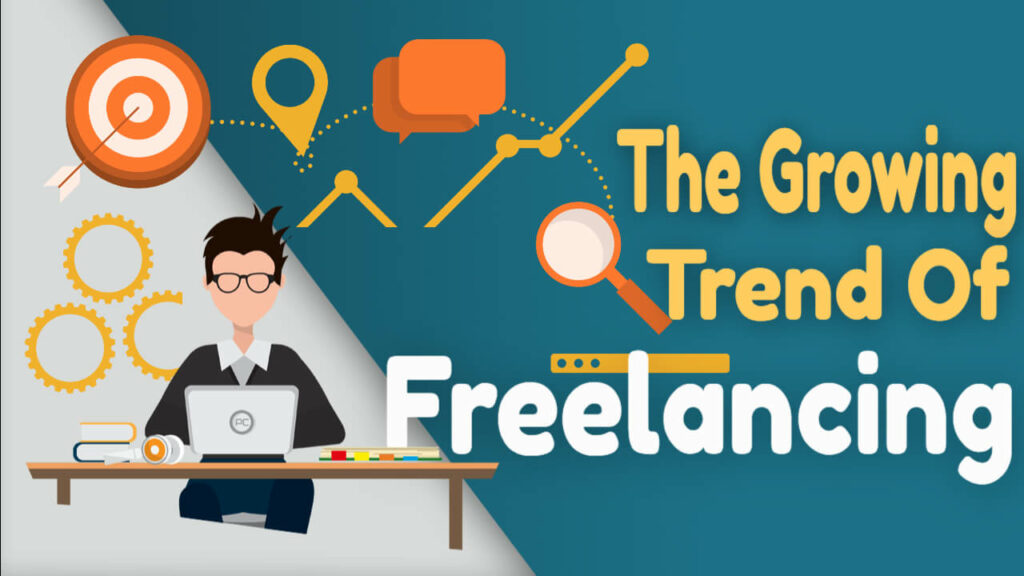 1.) Freelancing Gigs: This can include virtual assistant, graphic designer, social media, writer, proofreader and many others.
You will be offering your services as an independent contractor to other firms and individuals on a per gig or job basis.
If you have a talent or skill in any of these areas, freelancing may be a great low cost online business opportunity for you.
These online business opportunities are easy to start and very low cost. If you have an internet connection and a smart phone or computer, you can begin freelancing. Websites like fiverr, freelancer, upwork and iwriter are great places to check out to see what's available and to get an idea as to the potential income they can generate.
2.) Consulting Services: These can include things like website development, SEO (search engine optimization) services, Social Meda management, advertising and marketing services. Generally, these opportunities will require some specialized skills and knowledge, but if you have that, can be very low cost to start.
3.) E-commerce: Selling products online, through an online store, through platforms like Amazon and Walmart, or by dropshipping directly from the manufacturer to your customer. These can be very lucrative low cost online business opportunities. They will take work, and are definitely not "get-rich-quick" no matter what the gurus say. However, depending on what type of ecommerce you choose, they can be very low cost to get started.
4.) Affiliate Marketing: Where you promote other peoples products and or services and earn a commission if they make a purchase from your recommendation.
With Affiliate marketing you have no inventory cost, no shipping cost, no customer service to worry with and you can have multiple affiliate offers going at the same time.
You become essentially a commissioned sales/marketing representative for these various products and services. The owners don't have to hire staff to promote their products which saves them money, and you can pick and choose the products or services that are best for you and your situations.
Affiliate marketing is nothing new, it actually precedes the internet. Companies and product creators have been offering to pay people to recommend their products and services for many decades. The internet has just made it easier and more lucrative. And much less expensive to get started as well.
Low Cost Online Business Opportunities
---
Now that we have a grasp of the broad categories of low cost online business opportunities, we can take a look at some examples. Keep in mind, there are hundreds of opportunities and more developing every day. So, these are just some examples. It really comes down to a personal choice, more on that later.
Freelancing Online Business Opportunities
The first category we discussed is freelancing. If you are a good writer, graphic designer, artist, photographer, proofreader, translator, and the list goes on and on, you can get paid for these services on sites like fiverr.com, upwork.com and iwriter.com. If you have a smartphone and an internet connection, you can use your talents, skills and experiences to start your own online freelancing business.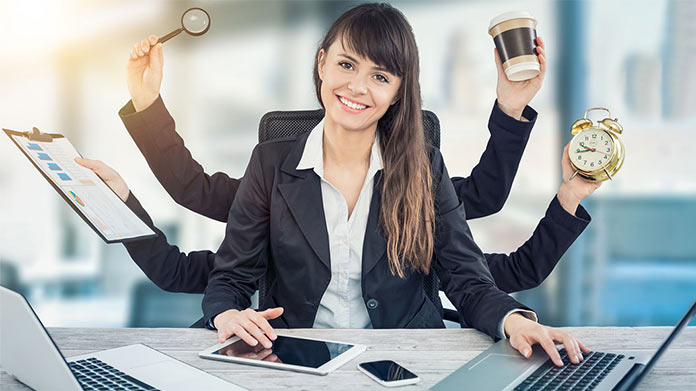 Proofreader
Virtual assistant.
Transcription services.
Voice over services
Web research
online data entry business
Freelance content writer
Language translator
Write resumes & cover letters
freelance graphic designer
Again, these are just a few of the freelancing opportunities. If you have a talent, skill or experience chances are you can find a freelance gig that you can build an online business around. And, some of them you can start even with little or no money to invest. As a freelancer, you have the options to pick and choose which gigs and how many you are willing to take on.
You also have the option, with the world wide web, to take freelance work from all over the world. You're not limited to you home town, state or even country. You're in control and can tailor the business to your time limitations and life situation. You will however being doing work for other persons and companies and you will have to make sure you can meet their time requirements.
Freelancing is probably the quickest, easiest and cheapest online business opportunity you can start. You do need to have some marketable skills or experiences, but if you can type and read, there is likely a freelance gig you can do. As your business grows, you can add your own virtual assistants to help with the work load and scale your business.
Consulting and Services Online Business Opportunities
The next category of low cost online business opportunities is consulting services. These will require some specialized knowledge and or experience, but if you have that they can be some of the most lucrative online business opportunities. Your specialized talents and skills can be turned into your very own online consulting firm. You will have to market yourself and attract clients, but you will be able to choose which ones you want to work with. And, perhaps more importantly, the ones you don't want to work with. 😉
Social media management
Starting a coaching business
Working as web developer
SEO (search Engine Optimization) services
Advertising and Marketing Consultant
Online Tutor
Forign Language Instructor
There are many smaller companies that either cannot afford to hire an employee to build a website or take care of the SEO on their current website. They may not even know what SEO is and you can earn recurring monthly revenue by doing it for them. Likewise, social media is another big area that many companies have no idea how to utilize or develop. Your expertise can earn you a substantial income by managing and growing their social media presence.
For any business, whether they are online or a brick and mortar business, they need to be able to be found online. IF you have a local tire shop, and someone searches Google for "tire shop near me" the tire shops that are listed on page one of the search results are the ones that they are most likely to call and or buy from.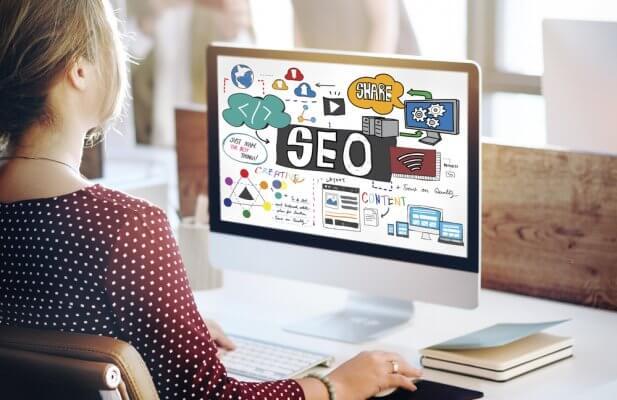 SEO (search engine optimization) consultants know how to get websites to rank on that first page of the Google search results. For specific keywords related to their clients businesses. SEO takes time and knowledge, many small business owners don't know how to do it, or in some cases, even know what SEO is. And, they are happy to hire someone that can do it for them and show them how it can bring in more clients and revenue. If you know SEO and can get a few clients to work with you can build a very profitable business that will grow as more businesses see the results of your efforts.
Are you multi lingual? You can start a translation business or language instruction business. There are so many possibilities for those with specialized skills and talents. Remember, what is common in your local area, may be very uncommon in other parts of the world. The internet has opened up so many new opportunities for starting an online business.
These may cost a bit more to start as you may need some software tools that will require a subscription or purchase, many offer free trials, be sure to ask. That being said, you should be able to get started for less than $100.
Ecommerce Online Business Opportunities
The next category of low cost online business opportunities is ecommerce. When you hear ecommerce, just think online store where you sell, either your own products, or other peoples products.
And, there are several low cost options for starting your own ecommerce business. Platforms like Shopify, Woocommerce and WordPress allow you to build an online store in a very short time and for a low cost.
You could also set up a store to sell on the big online platforms like Amazon, EBay and Walmart. Other options include dropshipping and print on demand businesses where you have zero inventory cost.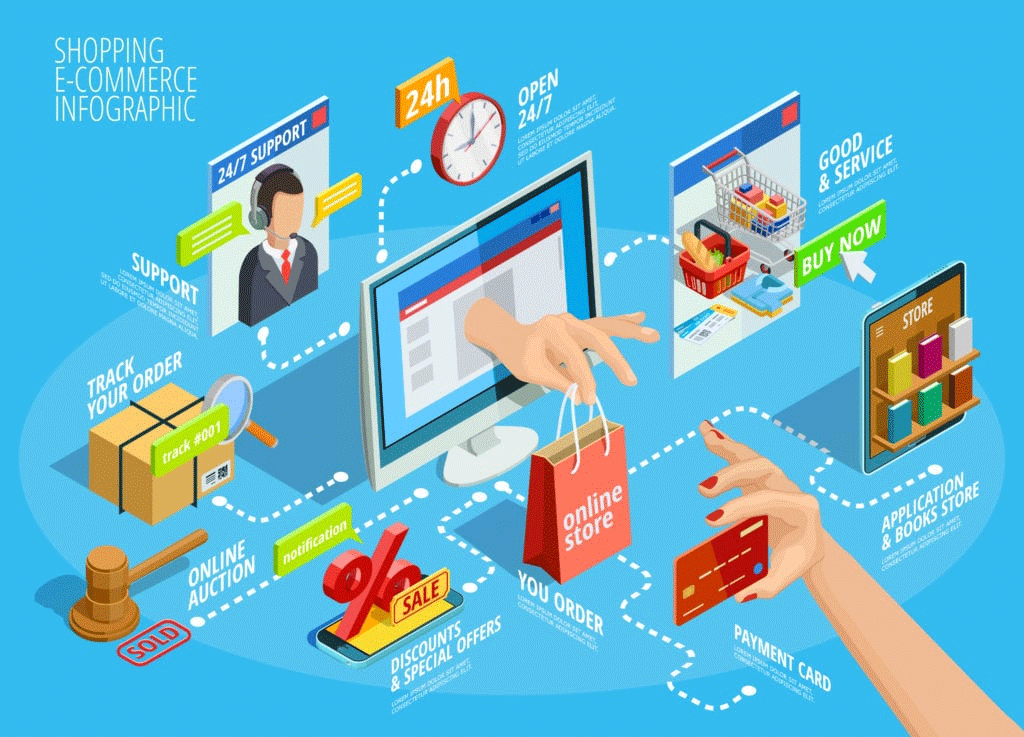 Ecommerce can be extremely profitable, but it will take considerable work and research on your part. You need to find the hot trending products, source those products, list them on the platform of your choice ( or your own web store) and then market them to generate sales and revenue. And for some platforms you will need funds to purchase inventory.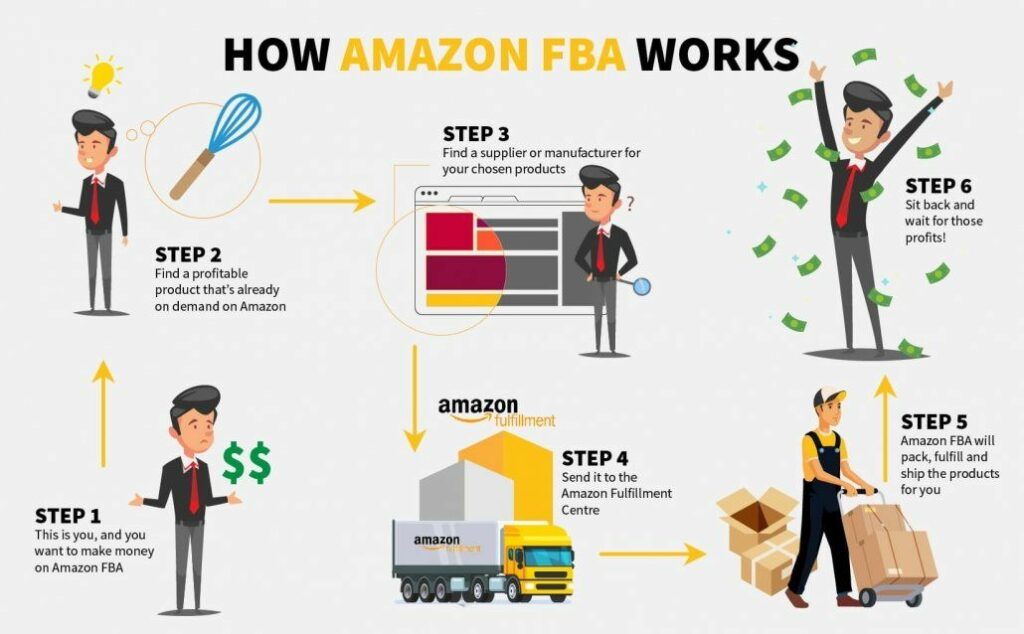 dropshipping
Amazon FBA
Walmart
EBay
Etsy
Shopify
Woocommerce
Print on Demand
Selling handmade products
Publishing an ebook
The lowest cost online ecommerce business opportunities are dropshipping and print on demand as there is no need to purchase inventory. Dropshipping is the same as selling goods or products at a store but instead, you have an online storefront and manage no inventory.
With Print on Demand You simply come up with a design, which can be printed on anything from mugs and T-shirts to posters, and offer it for sale on a platforms like Etsy, BigCommerce, or Shopify. When a customer purchases your item, The printer ( sites like printify and printful) takes care of printing the product, packaging and shipping to your customer. The customer pays you, and you pay the printer.
With Dropshipping, you source products on platforms like Alibaba, Aliexpress, and SaleHoo then list them in your ecommerce store. And, like print on demand, when a customer orders from your store, the wholesaler ships directly to your customer.
Even though you won't be purchasing inventory, you will still need to market your store to draw customers to your product offerings. This can require some time, and yes money, for advertising particularly if it is a competitive nice.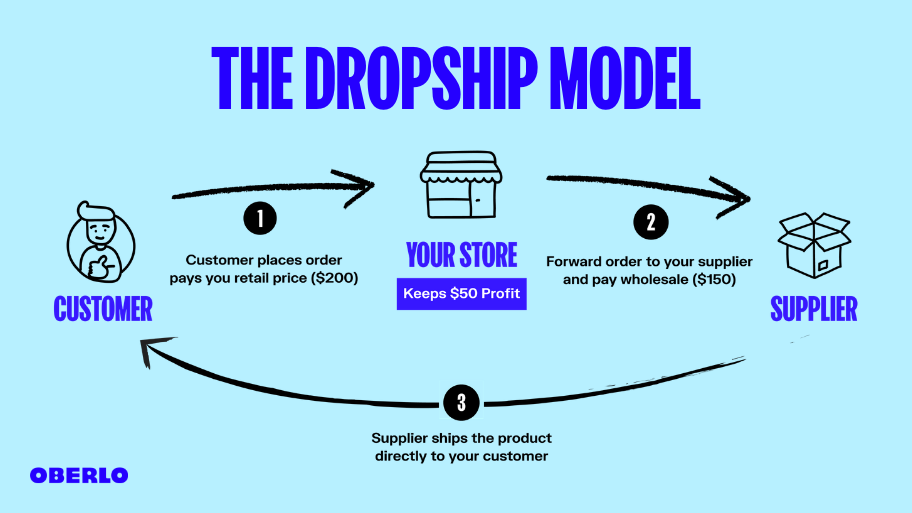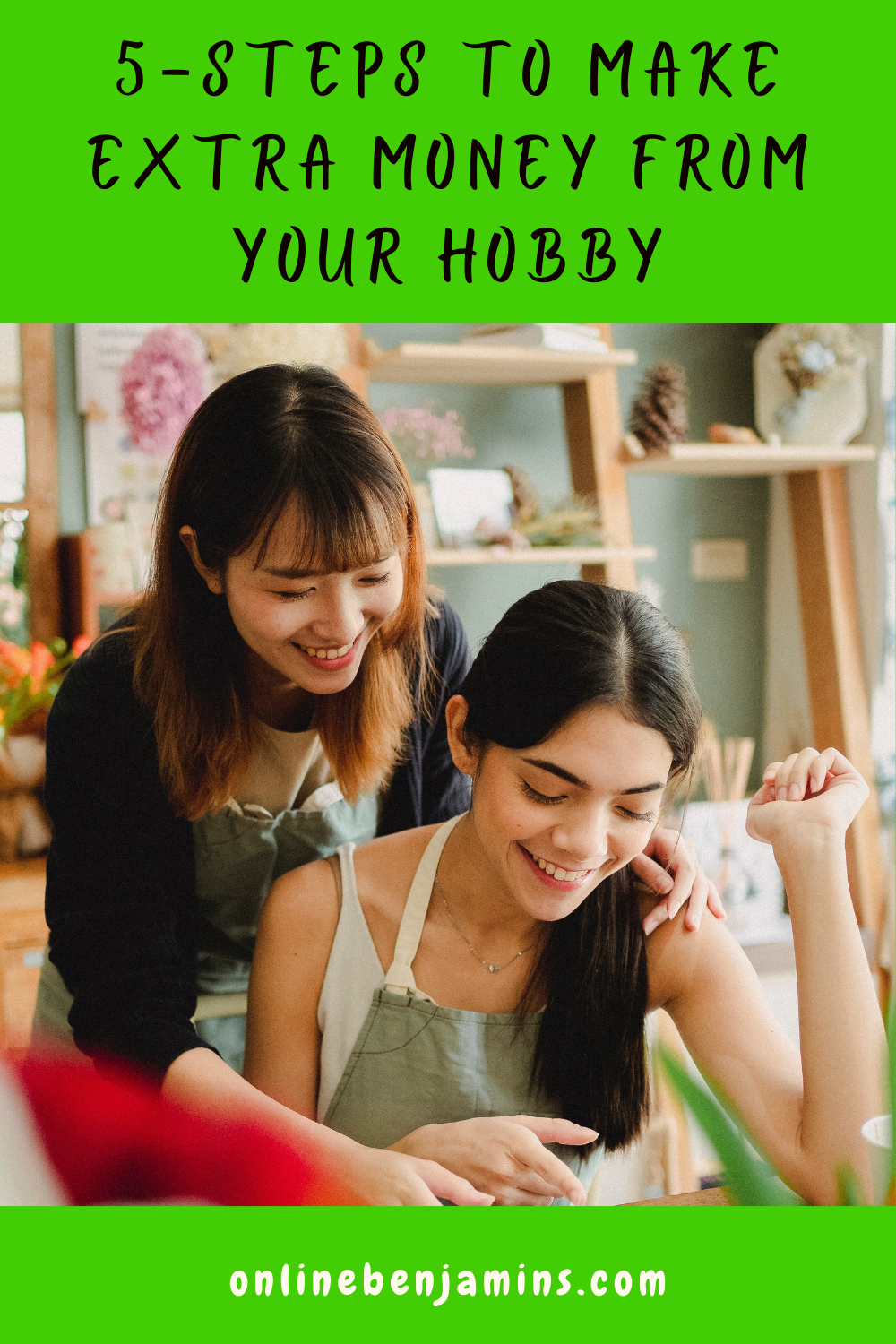 If you are into crafts like painting, woodworking, sewing, quilting and such, you can build an ecommerce business selling your own products on platforms like Etsy, Weebly and Amazon Handmade.
Or, set up your own store on Shopify, Wix or Woocommerce. Once you have your store up and running, you can list and sell crafts from others, for a commission, through your store.
The fun part is, you will be making money from your hobby. Something you like to do already. There is some cost for materials, but more than likely, you have already been buying materials and once your business is up and running you can save some cost if you buy your materials in bulk.
One of the most lucrative ecommerce options is selling digital products, either your own, or those of others. Informational products, how to courses, video classes, guides, tips and strategies all can be produced digitally and sold thousands of times. Customers purchase the digital product and download it to their computer of smartphone.
You can sell courses on a variety of topics. Like the Surf Fishing Course below.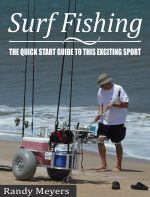 Take your knowledge and experience and put together your own online guide or course. Then promote it on your ecommerce store. Digital products is one of the most lucrative, by far, online business models. By the way, that is what you see advertised by all of these "gurus". You pay them for access to their "make money online" course and it's all digital. Everybody who buys it gets the same digital course and the guru only had to produce it one time. Pretty profitable, don't you think. 😉
What is Your Best Online Business Opportunity?
---
This is probably the most important part of this article or any article on business opportunities, whether online or offline. Before you jump into a business opportunity, you need to make a personal assessment. A personal accounting of your skills, talents, experiences, hobbies, interests and passions.
Then make an honest evaluation of just how much money you need to generate from a business, how much money your can afford to invest in your business, and how much time do you have, or are willing to commit, to start a business.
There is no one size fits all online business opportunities. You need to do this self evaluation to help you select the best opportunity for you.
Most new businesses fail in their first year. Starting a business is work, takes time, and eventually some monetary investment. It is much easier to stay focused and not give up when you are actually interested or passionate about the business you have started.
That's why it is so important to do your own personal assessment first and then look for those opportunities that fit with your skills, talents, interests, experiences and passions.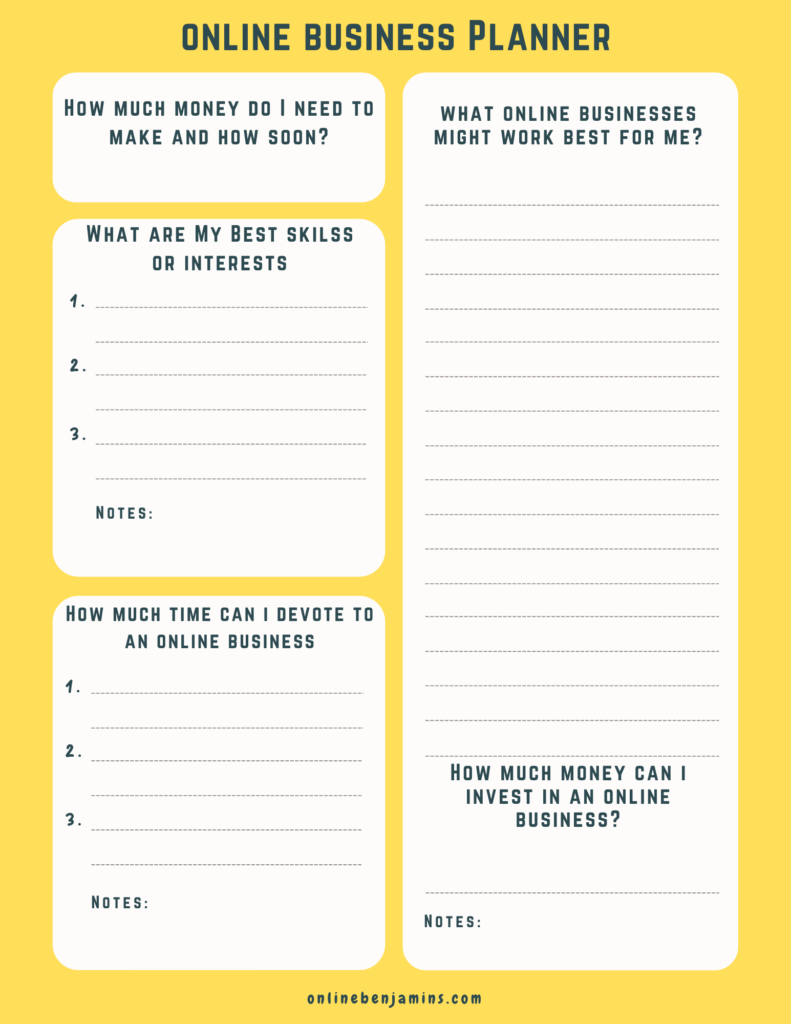 If you have been in the secretarial field, you could start your own freelance Virtual Assistant business. Good at social media, maybe a social media management business is for you. Maybe you have a hobby and would like to build a business around that. Good news, you absolutely can.
Do you love to travel, interested in fashion, or, like me, love fishing and outdoors. You can build a blog or YouTube channel (or both) around your hobby. Produce content that attracts visitors to your blog or channel and then promote products to them. Either your own, or other peoples products on your ecommerce store or through my #1 recommended low cost online business opportunity, Affiliate Marketing.
4.) My #1 Recommendation – Affiliate Marketing
---
My recommended low cost online business is affiliate marketing. You can start with very low cost, and with some research, work and dedication, you can make a very lucrative income. There are no inventory costs, no customer service or product returns to deal with. And, there are affiliate products and services for everything from accounting to zoology and everything in between.
Affiliate Marketing has such a wide range of products and services available to promote, across so many niches, and at a very low cost to start, with the possibility to generate a significant passive income.
You can start an affiliate marketing business from home right from your cellphone, computer, laptop or tablet.
If you have an internet connection, an affiliate product and can attract an audience of people to your offer, you are in business.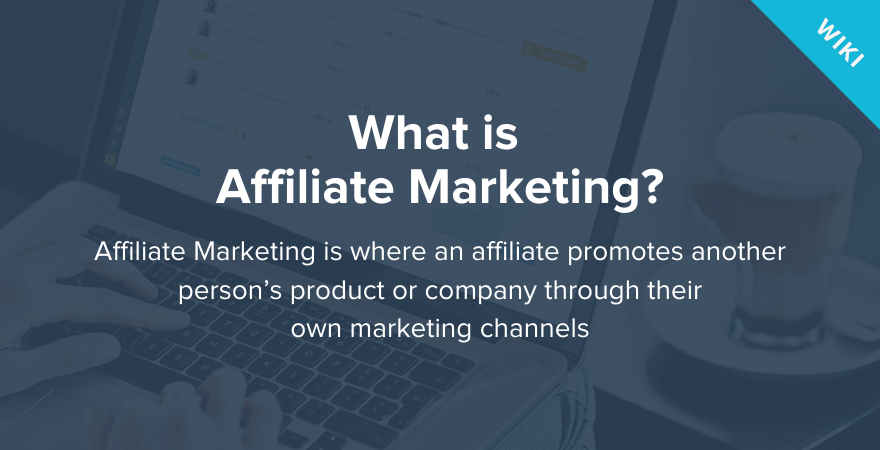 You can use social media like Facebook, Instagram, Twitter and Pinterest to promote affiliate products if you have or know how to build a large social media following. Another affiliate marketing option is to start your own blog website around a hobby, interest, passion or special talent of yours, this is called a niche. Below you can see the homepage of my fishing blog website.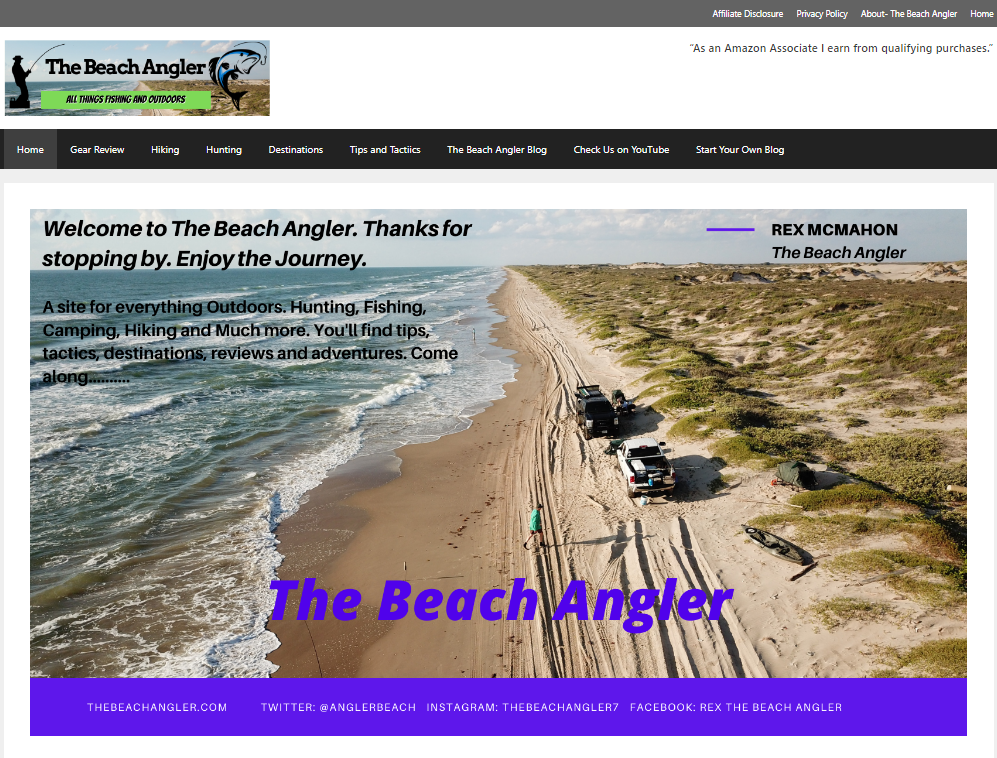 I love to fish, so writing for this blog doesn't even seem like work to me. And, there are tons of fishing and outdoor products I can promote as an affiliate.
Blogging will require you to build a website, which then will require hosting and purchasing of a domain name for you blog. But, for less than $100 you can have your very own online business.
Now, blogging will take time to build up blog articles and start drawing visitors. So, don't plan on making money overnight. It will be several months of dedicated work before you start to see returns.
Great thing about a blog is, the articles (blog content) are always there 24/7/365 drawing traffic (visitors) that see your affiliate offers and hopefully make a purchase that earns you a commission.
Your blog can generate sales, Even when you're doing something else, which is called passive income.
With a blog you can make money, not only from affiliate marketing, but from display ads, selling your own physical and or digital products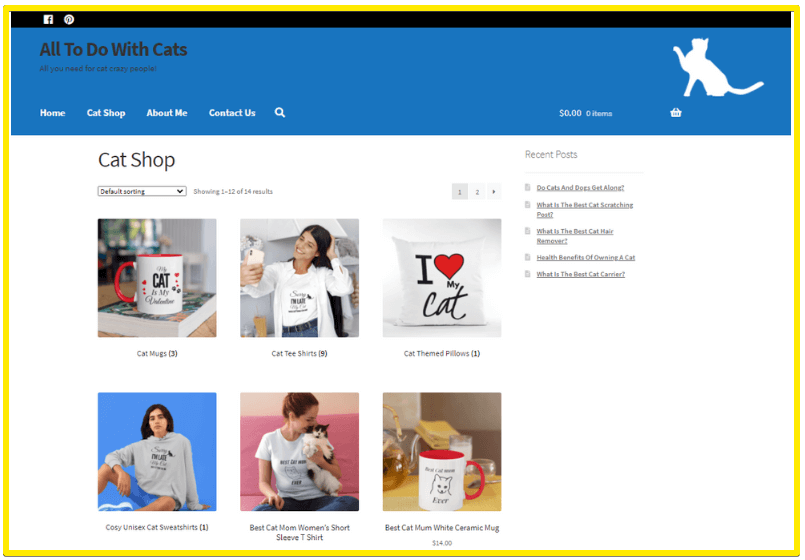 You can also do affiliate marketing with YouTube. And, it doesn't cost anything to start a YouTube channel. All you need is a niche your interested in, some affiliate products to promote, and your smart phone camera. In addition to affiliate marketing, YouTube channels generate revenue from ads and paid sponsorships.
It will take time and consistent effort to build the content and subscribers. For ad revenue, YouTube requires at least 1000 subscribers and 4000 hours of viewing before you can monetize your channel with ads.
But if you're not comfortable writing blog articles, maybe a YouTube channel would be a good low cost online business opportunity for you.
When I got started, I didn't have any experience in building websites or blogging. But I came across the Wealthy Affiliate platform through a camping blog website. I checked it out, and now, three years later I have three blog sites currently up and running. Wealthy Affiliate provides all the tools, training, support and community you need to succeed in the world of online marketing.
And, all of your web hosting is included in your membership. The training at Wealty Affiliate covers everything from blogging, ecommerce, social media marketing, YouTube, PPC or paid ads marketing, email marketing and so much more.
There are several live classes every week on various topics in online business. The included web hosting makes the cost of membership a bargain. The added training and continuing education makes Wealthy Affiliate the best online business training platform – BAR NONE.
Cool thing is, they will let you try it out for FREE for 7-days. They don't even ask for a credit card. Just enter your email address and your in. Try it before you buy it, and if it's not for you, you've lost nothing but gained some valuable online business training.
Make the Best Choice for You.
---
As you can see, there are plenty of low cost online business opportunities. The important thing is that you take a careful and honest accounting of your talents, skills, experiences, passions, interests and time limitations. Then you can proceed to evaluate which low cost online business opportunities are best for you.
There is no one size fists all, but there are options for literally anyone. So, don't get discouraged, you absolutely CAN DO THIS. Try to find an online business that is built around something you are interested or passionate about. Then you will be much more likely to stick with it until it becomes successful.
You don't have to take out a second mortgage to start an online business. It will take some investment, but if you take your time and build as you grow, the business can become self funding in short order. Cool thing is, you are in control. You get to evaluate and select the opportunity you pursue. On the internet you can work with clients all over the world. You're not limited to your town, state or even country.
If you have any questions, ideas, suggestions or concerns and would like someone to bounce them off of. Just leave them in the comment section below and I will get back to you ASAP. I will be happy to help you on your way to online business success.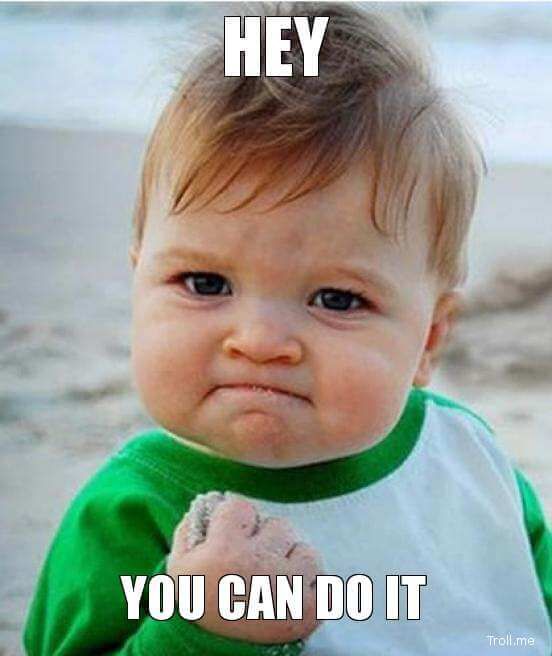 I'm Looking forward to working with you,


Rex
P.S. Again, Wealthy Affiliate is COMPLETELY FREE to get started. No catch, no obligation, no bait and switch. I will personally be in touch with you upon joining to offer my support and guidance to help you get up and running online.
P.P.S. If you have any questions or are unsure of anything, I am here and I promise I will get back to you on all of your questions and comments. Just leave them below in the comment section. Follow me on Twitter: @onlinebenjamin1, Instagram: dotcomdinero, and Facebook: Online Benjamins

Hi,
Thanks for stopping by and congratulations for taking the first steps to building your own online business. I've been in business both offline and online since 1997. I would consider it an honor to help you build your business. Father of 3, life long outdoorsman with an education in Genetics and Economics. This site is about cutting through the BS and finding the real opportunities in the online world. I look forward to working with you.