There has been a huge increase in the number of people who are looking to work online and earn money from home. Or, maybe they need or have to work from home. Whatever the reason, more and more people are working from home and the trend is for those numbers to keep increasing in the future.
But, what are the options for work online, and how do you go about getting started? And, how do you sort out the legitimate online opportunities from the SCAMS? Just some of the important questions to consider when looking to work online and earn money from home.
The recent pandemic has changed how many companies view work at home. Many of their employees are now working at home online full time.
And, those same companies are hiring new employees to work online from home. There seem to be new work online opportunities popping up every day.
It can seem overwhelming sorting through all of your options. How do you decide if a work online opportunity is right for you?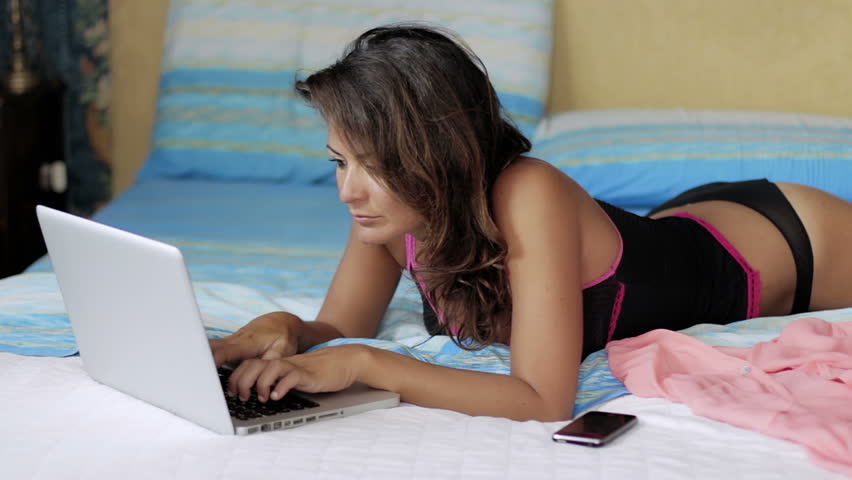 Quick Glance:
If you are interested in how to work online and earn money from home, you have three basic options to choose from: 1.) Online Work from Home Job, 2.) Freelancing Online from home, or 3.) Start your own online home business. Which is the best option will depend entirely on you. On your abilities, skills, talents and experiences. I recommend that you also consider your interests, passions and hobbies when choosing the best way to work online and earn money from home.
How to Work Online and Earn Money From Home
---
When looking for opportunities to work online and earn money from home, you will find that there are basically three options or categories of possibilities.
Categories 1 and two are very similar except one you are an employee, and the other you are an independent contractor. As an employee you often qualify for benefits like health insurance. As an independent contractor you have much more freedom in the hours you work and the work you take on.
Work Online Jobs
Freelance Work Online
Start Your Own Online Business
Which category is best for you will be entirely up to you. Each area has different skill and experience requirements.
And, only you know what matches your talents, interests, and time constraints. The Best part is, you get to pre-screen your options before you ever apply.
Remember, when you work online, you are no longer limited to the jobs or opportunities available in you town, state, or even country for that matter. The growth of the internet, the worldwide web, provides work opportunities from all over the globe.
You can work online from home and hit a few keys on your keyboard and send your work to an employer on the other side of the world in a fraction of a second.
My recommendation, before you ever get started looking at the online work opportunities, is to do a little self evaluation. Make yourself a list of you skills, talents, experience. What you have to offer and what you are good at or have done before. Make another list of your interests, hobbies, and passions. Those things that you love to do, or that you do now without pay, maybe even pay to do currently.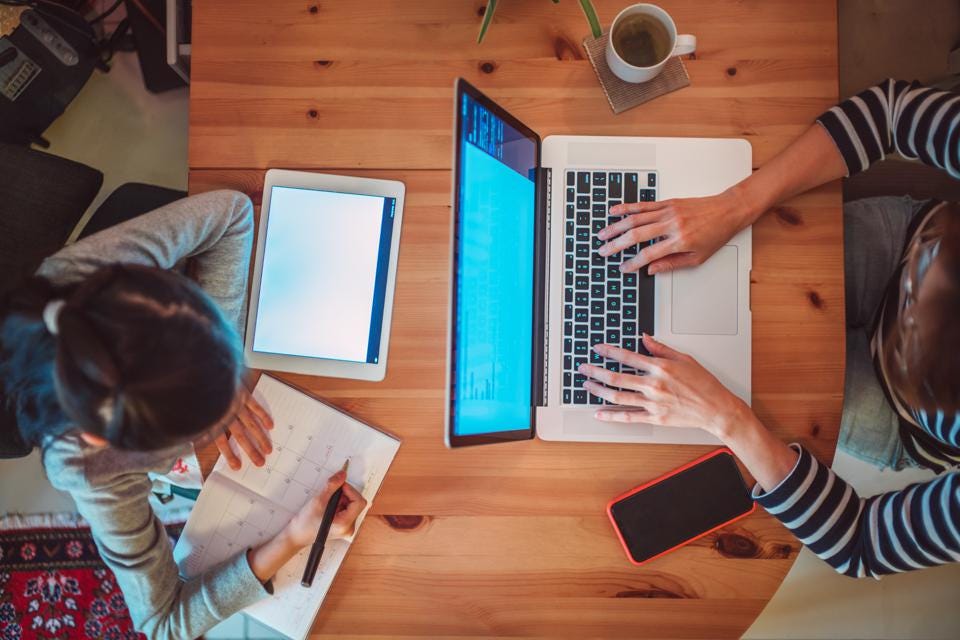 With these two lists in hand, you can now sift through all the work online opportunities and begin to match them with your talents and interests.
If you can find an opportunity that you are truly interested in, and have the skill set to perform, then you have found a great opportunity for you. And, you will be more likely to succeed at it if you have a genuine interest in it.
You will still have tons of opportunities to choose from including whether to take a position as an employee, work as a freelancer, or start your own online business and earn money from home.
Another cool thing about working online from home, you can do more than one if you want and have the time. Take an online Job, start a freelancing side hustle, even start your own online business. The choice is yours, you hold all the cards. Pretty cool huh? Let's look at each category one at a time and see if we can help narrow down what's best for you.
Online Work From Home Jobs
---
An online work from home job is just that. A job pretty much like any other with the exception that you will be working online from home rather than going in to the office every day. You are an employee of that particular employer. You will still have a boss and be expected to be online during business hours. There will be the customary schedules and work requirements just like an "in office" job. And, you can expect the normal "employee" benefits as well.
Like I mentioned earlier, since the pandemic, the work at home job opportunities have grown exponentially. Many firms are going primarily "off site" and online with their employees. There is no shortage of online work at home jobs. Again, go over your lists and then screen the job opportunities that fit you the best first. Then go through the application process. Remember where the employer is located makes absolutely no difference when you will be working online.
The list below is some of the most popular Online Work From home jobs, but it is far from all the opportunities that are out there. Check websites like monster.com, indeed,com and others and screen for online work from home. You'll be amazed at all the opportunities out there.
Work Online From Home Jobs
Web developer
Computer support specialist
Virtual assistant
Interpreter/translator
Marriage and family therapist
Paralegal/legal assistant
Teacher/tutor
Loan officer
Social media specialist
Licensed insurance representative
Writer/editor
Medical transcriptionist
Data entry specialist
Graphic designer
Customer service representative
Software developer
Website tester
Registered nurse
Meeting, convention and event planner
Bookkeeping, accounting and auditing clerk
Freelance Online Work From Home
If you would rather set your own schedule, not have a boss looking over your shoulder and don't necessarily need employer provided benefits, then perhaps freelancing online work could be your best option. As a freelancer, you will as many if not more online work opportunities, so you will still be able to filter them to your skills, talents and interests.
Freelancing websites like fiverr, upwork, iwriter, and others allow you to check out job posting as well as post your own skills and services for hire. And, as a freelancer you are a self-employed independent contractor. So, essentially, you are in business for yourself. Your business is offering your skills and services to companies looking to outsource certain tasks rather than hire full time staff.
You will not only be able to choose which opportunities you take on, but you can do work for more than one firm or client. Pick and choose what tasks you can or like to do, and refuse those not to your liking or you feel aren't compatible with your skills, interests, time constraints or life situation. The following is a list of some of the more in demand freelancing online work from home opportunities, but there are many more.
Writing
Editing and Proofreading
Marketing and PR
Transcription
Data Entry
Virtual Assistant
Call Center Jobs
Online Tutoring
Web design and SEO
Social Media Consulting
Graphic Design
Website testing
Like I've mentioned before, first things first, make your lists and use them to screen the opportunities. They, like online work from home jobs, are worldwide, And, since you're working online, you can take freelance work from anywhere in the world not just locally. Pick what fits best with you and your situation, skills and interests. You, in this situation, are in control.
Now, as a self-employed independent contractor, you are now in business for yourself. Freelancers are in business for themselves. They look for work opportunities and clients, bill them for their service, pay all of their own expenses and benefits. They may be doing the same job that they used to do as an employee, but now, they are doing so as a business.
Work From Home Online Businesses
---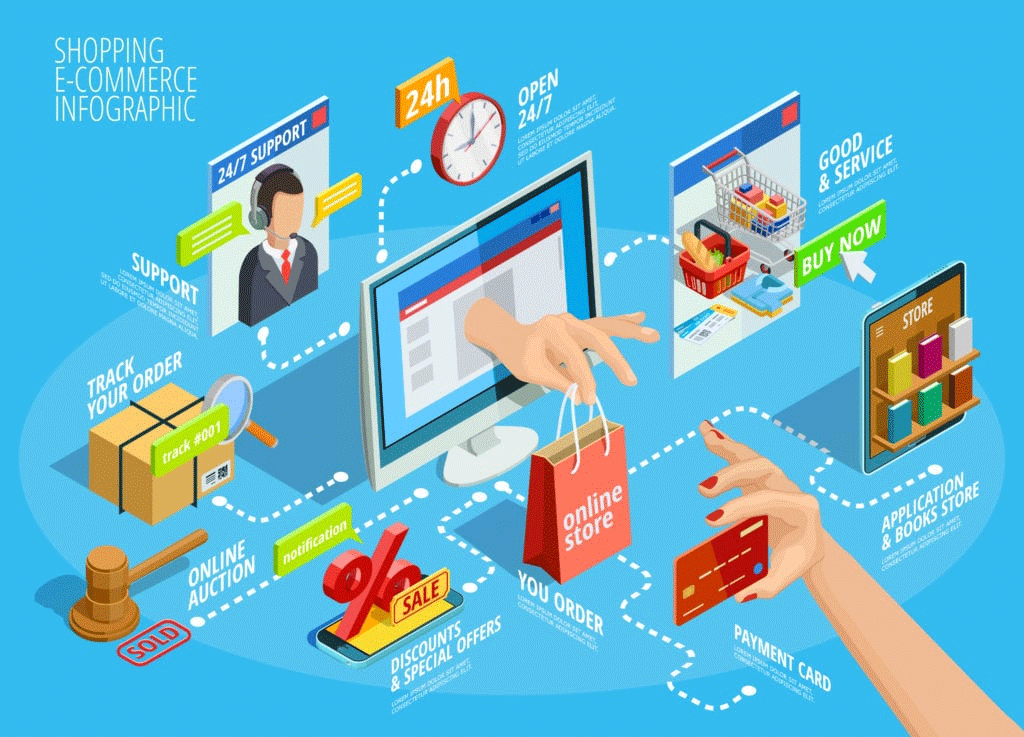 Much like the work from home job and freelancing opportunities, the online home business opportunities have seen massive growth in both number and popularity.
More people are working from home and shopping from home. People the world over are starting online businesses from home.
Everything from freelancing services, which we covered earlier, ecommerce, affiliate marketing and consulting services.
Just like work online jobs and freelancing, there are endless online home business opportunities. And, that's why it's important to make your lists that we talked about earlier.
I know you're probably tired of hearing, but it is extremely important to your success, I don't want you to end up like the 95% of people who try to make money online and fail. Make your lists and match your like, talents and skills with the online home business opportunities that best fit you and your situation.
Now, while Being in business for yourself comes with a lot of benefits, It also comes with a ton of responsibilities. You will be responsible for everything from advertising, inventory control, delivery, to customer service. In other words, the buck stops with you. Of course, as a result, you get to keep all the profits. And, you don't have a boss, you are the boss.
Here is a list of just some of the possible work from home online business opportunities. Some require specialized skills, some are relatively easy to learn. All will require work. Many you will notice are similar or the same as freelancing. And, that is because, in reality, freelancing is a business.
There is no 'easy money" the people selling you that crap are just that "full of sh*t". Being successful in business, online or offline, will take work, time, training, tools and determination. I have a free 10-day online home business training. If you are interested in learning how to start your own home business, just click on the picture on the right.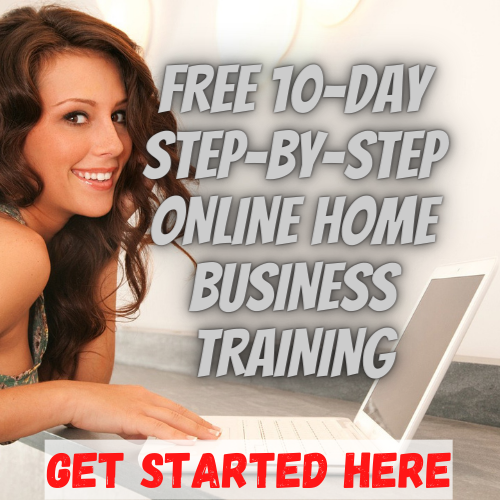 Online Home Business Opportunities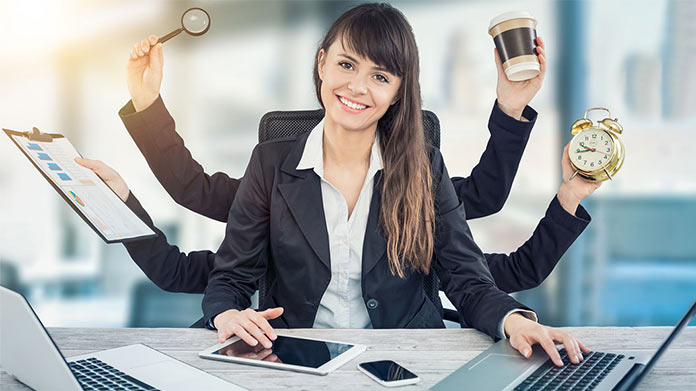 Freelance writer
Virtual assistant.
Researcher and fact-checker.
Social media manager.
Blogger
affiliate marketer.
Freelance designer.
Freelance coder.
Online Resale
ecommerce
YouTube Creator
SEO Consultant
And so Many More
The good new is: YOU CAN DO IT! Question is: "WILL YOU DO IT?" Only you can answer that. Be honest with yourself. Only you know what is best for you and your situation. What your skill and talents are. What your interests and passions are. You are the only person who knows if you have the will and determination to stick with it long enough to succeed. Again, why making your lists is so important. The Best thing about that is: you are in complete control.
Online Jobs versus Online Businesses
---
So what's better, work from home online jobs or online home businesses? That will depend on a lot factors. Mostly it will depend on you and your abilities and time constraints.
Your lists (I know here he goes with those damn lists again) will go along way to helping you sort out all the opportunities and find the best matches for you.
It really is, all about you. And, that's a good thing. You get to pick what jobs or freelancing gigs or businesses you want to get involved in.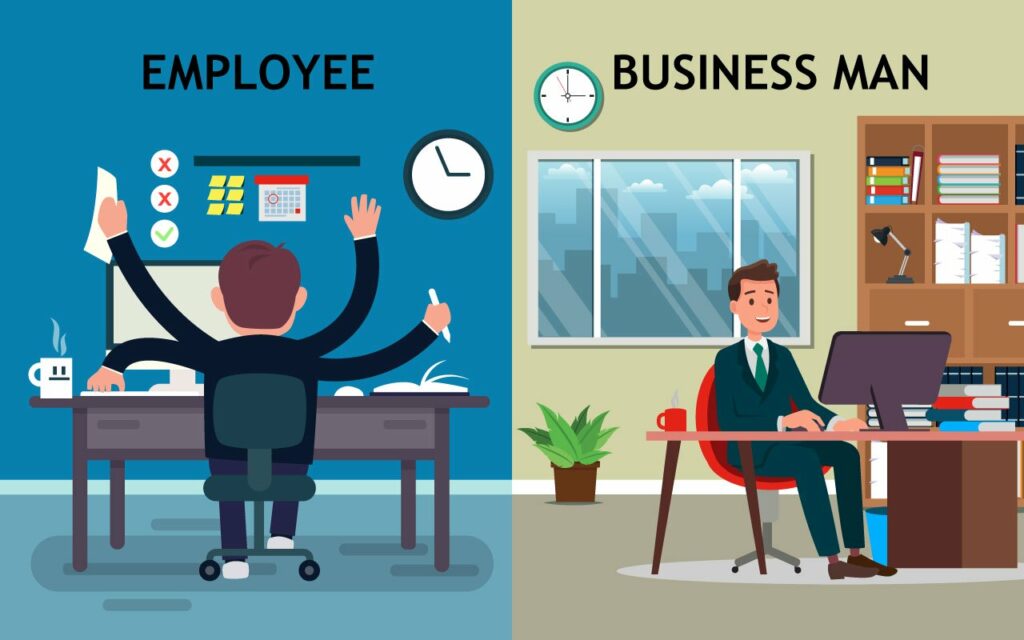 Quite literally, a world of opportunity lies before you, and you get to sort out and pre-screen the options first. In the table below, I have listed what are, in my opinion the pros and cons of Online work from home jobs versus online home business opportunities.
Online Work From Home Jobs
Online Home Business
| Online Job Pros | Online job Cons |
| --- | --- |
| Stable Income | Work on their schedule |
| Employer Benefits | Still have a boss |
| No Capital required | Income is capped |
| | Employer gets the profits |
| | |
| Online Business Pros | Online Business Cons |
| --- | --- |
| You are the boss | You are the boss 😉 |
| You set your schedule | Income can fluctuate |
| No Cap on Income | will require some capital |
| You Keep all the Profits | Must be disciplined |
| Can Earn Passive Income | |
You Can Work Online and Earn Money From Home
---
Yes, you really can work online and earn money from home. You have so many options and opportunities. The internet has opened up a world of possibilities. No longer are you tied to your local job market and economy. You can work from home and send your work to anywhere in the world that has an internet connection.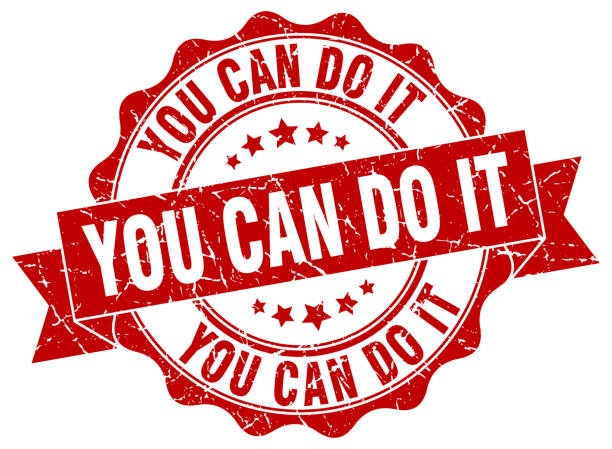 It's all up to you. You get to choose where you go from here. I am going to sound like a broken record but, make your lists.
It's the single most important tip anybody can give you when it comes to online work from home opportunities.
Or, even a regular job opportunity. Be honest with yourself, it's not a class assignment. Nobody is going to check your work.
Everybody has some skills or abilities that they can use to work from home or start a home business. EVERYBODY.
I don't care if you are a PHD or a high school drop out. If you're a neurosurgeon or you flip burgers. You have skills, talents, interests, hobbies and or passions. You can find online opportunities that fit you and your skills. If you don't think so, or need some help, hit me up in the comments section below and I will be glad to help you.
I mean, I have a fishing blog website where I do Affiliate marketing. It makes enough money to pay for all of my business expenses and more. And, I love to fish so it's not even like work to run that blog site. Cool thing is, now that it is a business, I get to write off my fishing trips. The gas, the bait, the rods, the reels and tackle.
If you have a hobby, chances are, you can turn it into a business. You can get a free 7-day tour of the very same platform I use to run my online home business and see how I work online and earn money from home. Plus my personal 10-day online home business training by jJust clicking on the "Get Started Here" Image on the right. It's completely free and nobody will ask you for a credit card.
So, I hope this has helped you with your quest to find a way to work online and earn money from home. If you have any questions, comments, suggestions or concerns, please leave them in the comment section below and I will get back to you ASAP. I will answer every comment and question.
I'm Looking forward to working with you,


Rex
P.S. Again, Wealthy Affiliate is COMPLETELY FREE to get started. No catch, no obligation, no bait and switch. I will personally be in touch with you upon joining to offer my support and guidance to help you get up and running online.
P.P.S. If you have any questions or are unsure of anything, I am here and I promise I will get back to you on all of your questions and comments. Just leave them below in the comment section. Follow me on Twitter: @onlinebenjamin1, Instagram: dotcomdinero, and Facebook: Online Benjamins

Hi,
Thanks for stopping by and congratulations for taking the first steps to building your own online business. I've been in business both offline and online since 1997. I would consider it an honor to help you build your business. Father of 3, life long outdoorsman with an education in Genetics and Economics. This site is about cutting through the BS and finding the real opportunities in the online world. I look forward to working with you.