The internet age has brought us a never ending flow of "How to Make Money Online" systems, training, and programs. They all, of course, come with grand claims of success, ease of use, huge commissions and so on. The questions for us then becomes, what is real and what is just sales hype?
The reality with most is the hype usually out weights the reality. To make money online, or anywhere else for that matter, will take work and consistent effort regardless of the program or system. So always keep that in mind when watching the sales video or reading the sales page.
There is a new, just released as of July 28, 2020, online business system called "Daily Commissions Blueprint". Developed by Devon Brown, who also developed the 12 minute Affiliate System, the highest selling system on the Clickbank market place. I have reviewed the 12 minute Affiliate system previously, you can read about it here.
DAILY COMMISSIONS BLUEPRINT
Owner Developer: Devon Brown
Product: Daily Commissions Blueprint
Initial Price: $12.95
Upsells: $37 up to $197 one time fees
Website: http://dailycommissionsblueprint.com
Refund Policy: 30 day Money Back Guarantee
Niche Market: Make Money Online, Affiliate Marketing
In this article we will review and break down Daily Commisions Blueprint. We will examine just what it is, what it can do, and is it worth all the hype? Devon and his team have spent a lot of time and money to develop and bring this product to market and he has a good track record as both an affiliate marketer and marketing systems developer.
What is Daily Commissions Blueprint?
---
"Daily Commissions Blueprint" Is an E-Book that is very easy to read. The book teaches a Step-By-Step System that shows Even raw beginners How To Set Up their own Affiliate Marketing Business and possibly Generate daily commissions!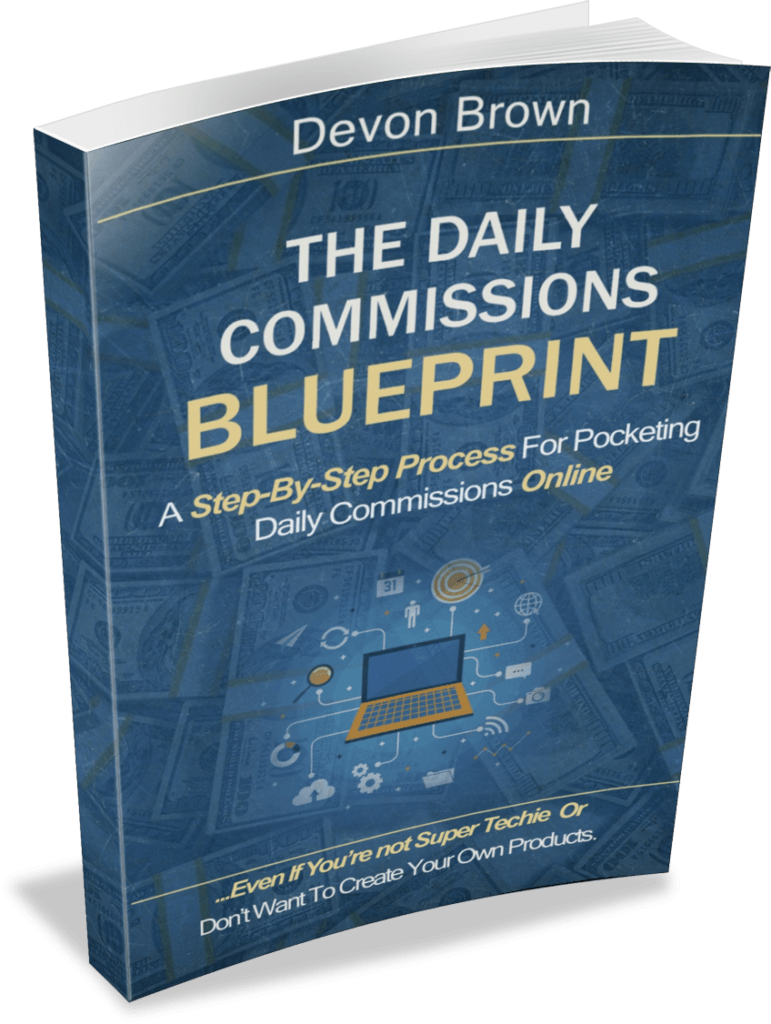 Daily Commissions Blueprint simplifies the process of making online commissions with affiliate marketing. There are no products to create, no websites to host, no copy to write, or no techie stuff to figure out! It's 100% newbie friendly.
The E-Book covers everything from finding products to promote, setting up an email marketing system (auto-responder) to collect emails and follow up with them to continue to market products. Daily Commisions Blueprint teaches you how to set up marketing/sales funnels and how to get traffic to them.
Like it claims, it really is a very basic from scratch step by step guide on how to go from zero knowledge about affiliate marketing, to having a fully functional affiliate marketing business up and running. There are of course, up sells, every program has them. They offer various degrees of added assistance in setting up your business, but are not necessary if you are willing to do the work yourself.
How Does Daily Commissions Blueprint Work?
---
Daily Commissions Blueprint lays out a simple and straight forward method for making money online. Even if you're not a tech wizard, don't have your own products, and don't want to mess with customer support. In a nutshell, Affiliate Marketing.
The Blueprint lays our 6 ingredients you need to start your business, and why having more than these 6 will make it more complicated than necessary. It lists the three 100% FREE sites that Devon uses to find products that earn him as much as $500 per sale in commissions .
You will learn two simple tools you can use to get your online business up and running and how to keep making sales even while your sleeping. It also covers the value of email marketing for continued sales and commissions. How to use an email auto-responder and why it is a very important tool for making money online.
Daily Commissions Blueprint covers product selection as well. Both how to pick good products to promote, and which ones to stay away from. It also gives tips for writing email and sales copy (even for those who English is not their first language). Like it says: it is a step by step guide to building a real online business that can generate income, not just expenses.
The Daily Commissions Blueprint is 100% newbie-friendly. So, you won't need any experience. The blueprint has step by step video training where you can see exactly how to set up your own online marketing business.
Devon and his team have been helping people succeed online for more than 11 years, so they know the challenges and pitfalls and how to help you avoid them. They cover everything from start to finish. From traffic generation, to copy writing, finding products and setting up an email marketing follow up series.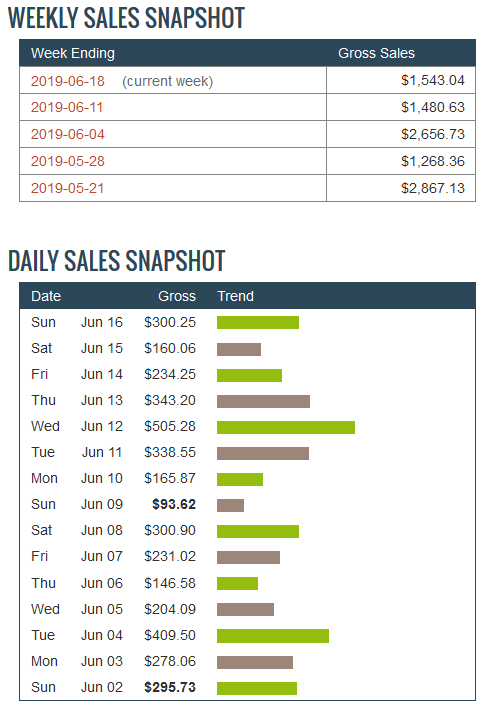 Daily Commissions Blueprint, Who is it for?
---
There are a lot of people out there looking for something that actually works. A real system that cuts through the hype and delivers on its promises of being simple and actually works to generate income online. You've probably tried other methods in the past and they didn't work as advertised.
If you're like me , you're no doubt tired of buying courses that make promises and in the end under deliver. The Daily Commissions Blueprint reveals exactly how Top Marketers are making HUGE profits online every day. With this method you can finally start getting results.
One of the main differences between Daily Commissions Blueprint and everything else is its simplicity. It gets straight to the point and shows you step by step exactly what to do and how to start getting quick results. Other systems may "claim" to be easy and non-technical, but usually they're not.
One of the best things about The Daily Commissions Blueprint is, you don't need a list, a product, a website or any prior experience to make money. Plus, you get the step-by-step video training takes you by the hand and shows you exactly how the Daily Commissions Blueprint works and how you can use it to start making money.
The Daily Commissions Blueprint will work for ANYONE who follows the simple steps inside. Devon and his team have taken 7 years of knowledge, and condensed it into a simple step by step guide that literally anyone can follow to start earning online commissions
Daily Commissions Blueprint – Scam or Legit?
---
When reviewing a product, the term SCAM is a very serious charge, at least in my mind. Scam indicates some kind of rip off or misrepresentation. Out and out taking your money without delivering anything of value. The Daily Commissions Blueprint is not a SCAM. It is a guide, a blueprint, on how to set up an online affiliate marketing business from scratch with no prior experience.
They are very up front, that this is NOT a GET RICH QUICK SCHEME. Your success will be based on your, work ethic, effort and consistency. Devon and his team have a well laid out guide and if you will follow it step by step and apply what you learn, you can see success.
It is a good beginner system and blueprint. In time, you will want to gain more advanced knowledge to be able to build a long term viable online business. If you are a little more advanced, Devon's "12 Minute Affiliate System" would be a good starting point, or follow up to the Daily Commissions Blueprint.
You can check out my "Online Resources" page to see what I recommend. Also, you can check out my #1 recommended training resource, Wealthy Affiliate, where you will get access to the most extensive training and support in the industry.
Final Verdict – Daily Commissions Blueprint – Recommended Overall Rating: 81
---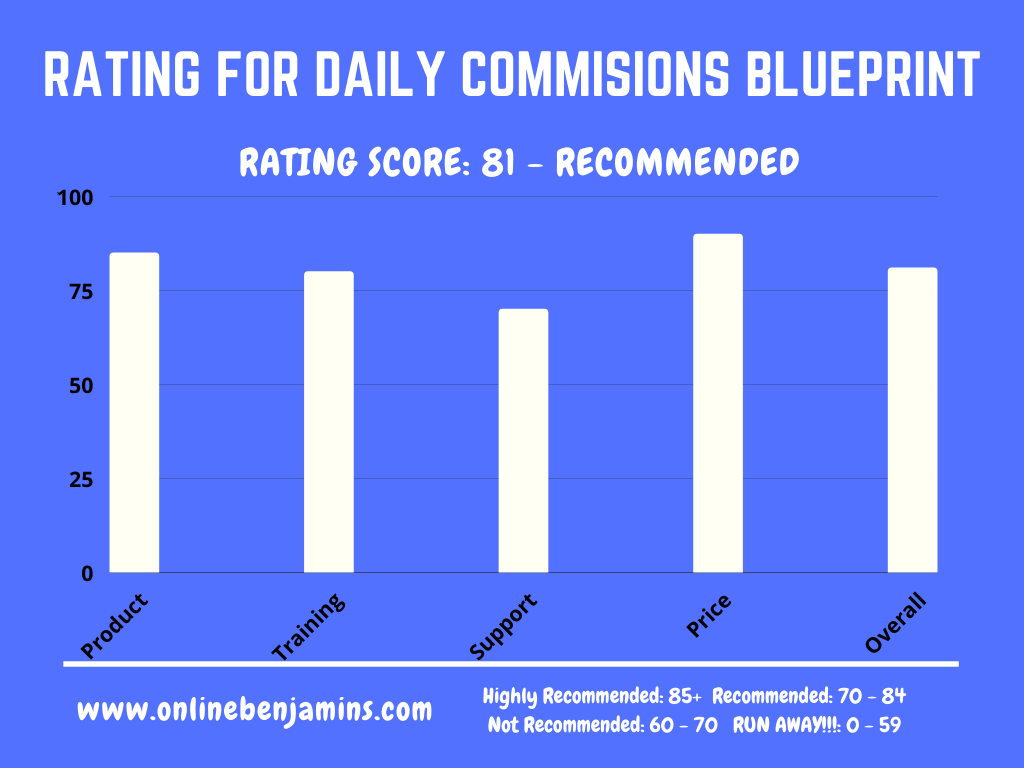 If you are a raw beginner just starting to explore the "Make Money Online" world. Then this product would be a good place to start and get your feet wet, so to speak.
The price is only $12.95 (without the up sells) and it comes with a full 30-day money back guarantee. So you really have nothing to lose.
It will give you a good base of knowledge to begin your online business journey, and to see if it is something you really want to do.
If you are serious about building a long term online business asset, I recommend you check out the Wealthy Affiliate System. You can get a FREE TRIAL HERE:
I hope you found this review helpful. If you have any comments, questions or suggestions, please leave them in the comment section below. If you would like the latest information on money making products, systems and strategies, you can sign up to my email list on the right side of the page. You can also follow on Facebook: Online Benjamins, Instagram: dotcomdinero, and Twitter: @onlinebenjamin1.

Hi,
Thanks for stopping by and congratulations for taking the first steps to building your own online business. I've been in business both offline and online since 1997. I would consider it an honor to help you build your business. Father of 3, life long outdoorsman with an education in Genetics and Economics. This site is about cutting through the BS and finding the real opportunities in the online world. I look forward to working with you.