Every business needs sales and to get sales they turn to marketing or advertising to attract customers and promote their products and services. Literally everywhere we are bombarded with advertisements put together by marketing departments the world over. One of the most talked about techniques in marketing and sales, is the Sales Funnel. But, just what is a "Sales Funnel" anyway, and how does it work?
There is an old saying: "Nothing happens in the World until someone sells something!" And, if you really think about it, that's the truth. If you are in business, it definitely is a fact of life. If you can't sell your products or services, you are out of business before you start. NO SALES = NO BUSINESS. I mean, think about it, there is no reason for an auto worker to report to work on the assembly line if no one is buying cars.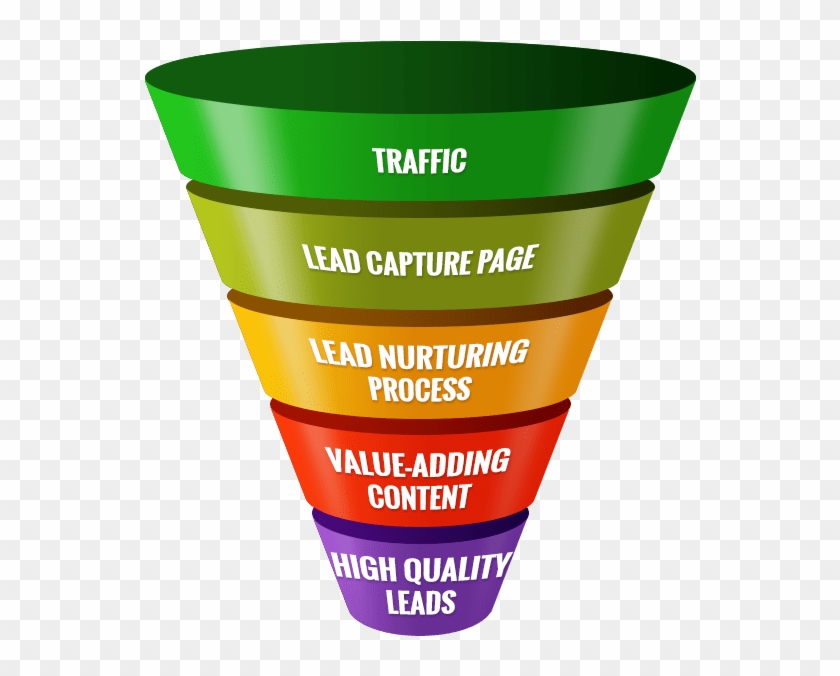 What is a Sales Funnel
---
Now for most of you, I am going to assume you have at least heard of sales funnels somewhere. That's why you are most likely here, to learn more about them and how to use them. But, just for reference, a sales funnel is an online process for taking a potential customer and moving them through a series of steps to eventually make a sale to them and hopefully build a long term customer relationship with them.
Another term you may have heard before is : Marketing Funnel. So, what is a marketing funnel? It's actually very similar to a sales funnel, a marketing funnel is moving people through an online process towards a marketing goal. That goal may be a sale, but could be any number of marketing objectives, from brand awareness, new location, new products or services and on and on.
In summary, the goal of a sales funnel is to:
Guide your visitors step-by-step through the entire sales process (so they don't get confused or LOST, and leave)
Point your customer straight to the ONE product or service they need most to help solve their problem
Gather customer contact information so you can follow-up with your visitors, even after they leave your page!
Of course, eventually make sales – hence the name 😉
Now we can move on to what we are really here for, and that is how to build a sales funnel, and build it on a budget so we don't break the bank before we ever get started.
How to Build a Sales Funnel
---
Back to our definition of a sales funnel being an "online" process, in order then to build a sales funnel we are going to need some kind of online presence to host or place our sales funnel. This can be a website, or a cloud based app that will host your funnel. For this discussion, we are going to focus on word press websites. This will be by far, the least expensive option for a beginner to get into building sales funnels. Click on the link below for a Free step-by-step tutorial on how to build a sales funnel fast with a word press website.
In this article, I am going to use word press as well, but also several other resources to build a sales funnel fast and inexpensively. So, first things first, what does a basic sales funnel look like? What are the sales funnel stages? In other words, what are the sales funnel pages, and what is the purpose for each stage or page? And, for this article, how to create a sales funnel?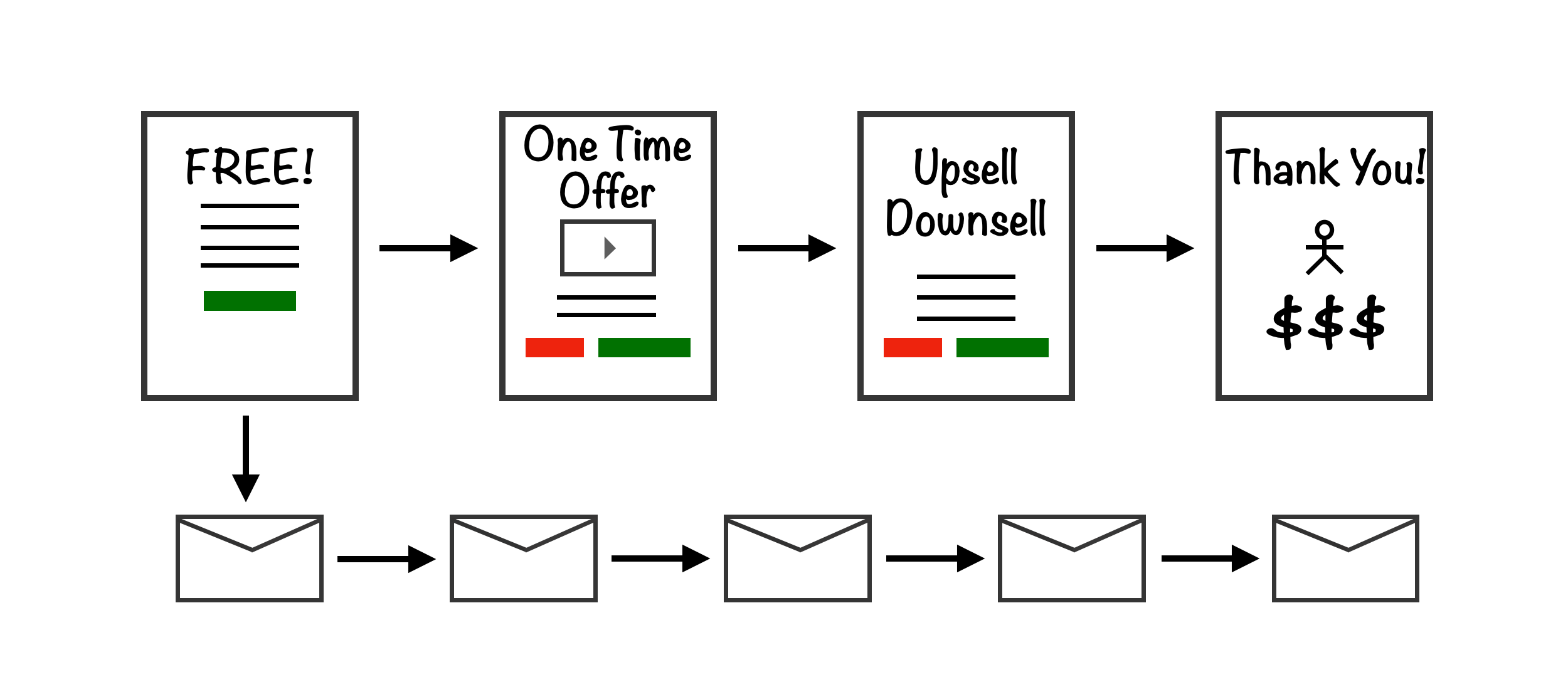 In the diagram above, you can see the basic stages of a sales funnel. Each stage can have a separate page or pages associated with it to move prospects from stage to stage though the funnel. Starting with lead capture all the way through purchase to long term customer, each stage/page has a distinct purpose or goal.
You will notice that at each stage, there is follow-up communication to build trust by providing value to the prospect and build a relationship with them. After all, these are people, and people by from people that they like know and trust. Always remember this famous quote: " If you help enough people get what they want, eventually you can have everything you desire." So don't just think of selling people, think of what they want or need and how you can help them get it.
Now, this follow up communication can take many forms, it can be by email or Facebook messenger, phone call or text message or even snail mail. For our illustration today, we will be focusing on email. Which will mean either you will have to manually send follow up emails to each lead, or the best option is, use an email autoresponder to automatically follow up with your leads. We will cover email automation shortly.
One of the most important stages of any sales funnel is "lead capture". You want to get customer contact information so you can follow up with them either in person, over the phone, or by email. You are building a list of potential customers. That list will become you or your company's most valuable asset.
Once you have that list, and have built a solid relationship with the people on it, you can market products and services to them for years and years to come. You now have a list of prequalified customers that know and trust you and that are much more likely to purchase to what you have to offer. "THE MONEY IS IN THE LIST"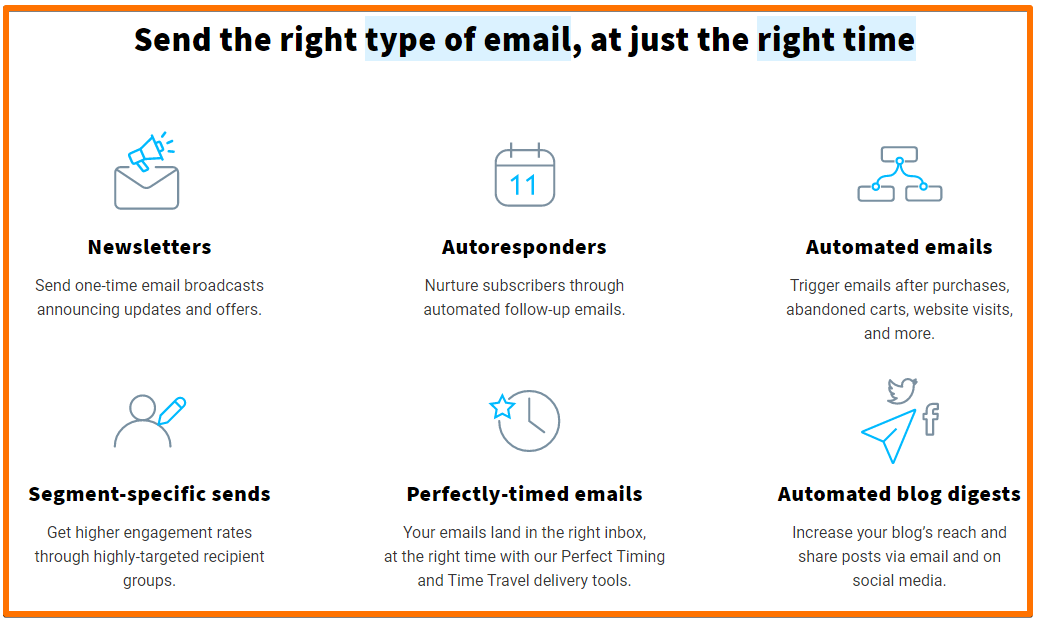 OK, enough with the prelims, lets get started on how to build a sales funnel in word press. I often get the question from folks wanting to know how to build a sales funnel for free, and while generally speaking nothing is ever free, what we will be going over here will be using the tools you should already have. So, in a way, it will be free. Or, at least no additional expense to create.
Now there are a lot of sales funnel software programs out there and most of them are very good. You've probably heard or seen some of them like click funnels, lead pages, groove funnels, thrive leads, builder all, and more. They all cost money, and here we are trying to not bust our budget and still build an effective sales funnel.
We will of course need some tools. A website to host our landing pages, an email autoresponder and an offer of some kind. If you need more information on word press websites and email marketing, I have several articles that cover web hosting, building a website, and email marketing. You can check those out if you like, for now we are going to focus on building the funnel and using email marketing to follow up with our prospects.
Sales Funnels and Email Marketing
---
We know now that the "Money is in the List" and that people buy from people they know, like and trust, and that most won't buy the first time they see your offer. So, we will use a sales funnel along with email marketing to find prospects and follow up with them to build a relationship and develop them into loyal long term customers.
In order to accomplish that, we will be using an email autoresponder to handle the follow up emails and contacts. An email auto responder is a software that you can load pre written emails and have them sent to your prospects on your list by using specific triggers. When a prospect clicks on a certain page, when they first sign up to your list, or any number of other actions where you want to contact the prospect with a specific email or offer.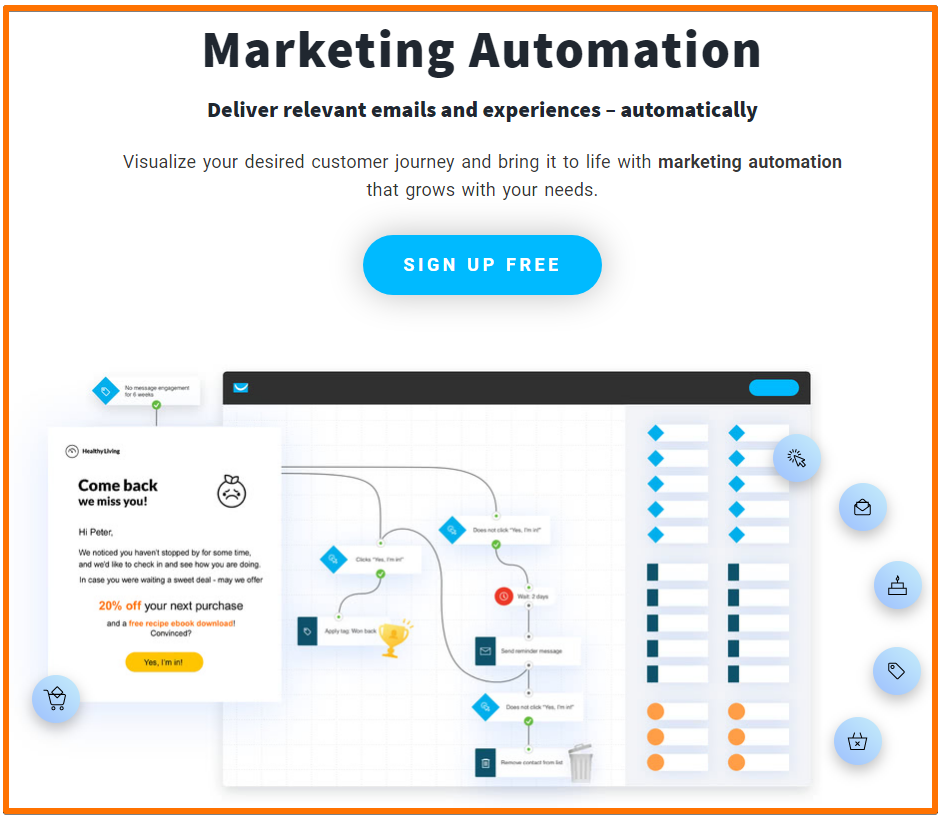 For an in depth look at email marketing, auto responders and email marketing services, you can read my article on small business email marketing here. For this example we will be using the aweber email automation service. There are several out there, but aweber is free for the first 500 subscribers to your list. And, if your are just starting our, this will help with the budget.
Aweber has been around a long time they provide good automation services and, more importantly for this discussion, landing page templates that you can use to design your sales funnel pages for free. Then they have a word press plug in to link these landing pages to your word press website and automatically add the prospects to your email list. This not only simplifies building a funnel but make the implementation easier and much more affordable.
Now of course, the whole point of the exercise, we need an offer. Something we want to sell or provide to prospective customers. What do we ultimately want them to do in this sales funnel process. Now, you can of course offer your own products and services. If you have a landscaping business and need more clients, maybe you have a restaurant and want more customers to come to your restaurant, or maybe you build barns and you want to sell more barns.
Whatever it is, you can design a sales funnel for it. Another option, and the one we will use here is called affiliate marketing We are going to sell someone elses product and they will pay us a commission for doing so. There are websites that specialize in affiliate marketing offers. Sites such as click bank, jvzoo, warriorplus and many more. Many are free to sign up and you can then pick a product or service that interests you and promote it for a commission.
No inventory, no production costs, no labor costs, not even any shipping and handling costs. The product owner handles all of those issues and sends you a commission for any sales that come through you "affiliate link". This link identifies you as the referring affiliate marketer when they purchase. Some of these product offers even have some funnel pages already built for you and many of the emails already written as well.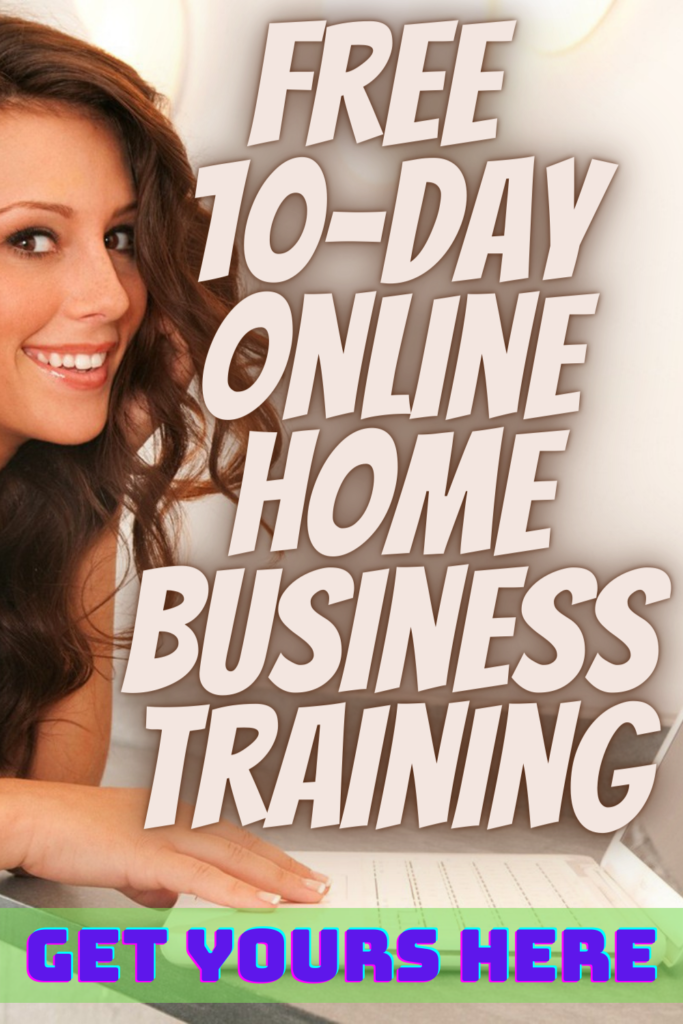 Why would the product owners do this, well, you save them money. They don't need as many or any salespeople and they don't need to spend as much on advertising since they essentially are getting access to your email list of customer. You are marketing their product for them and they get much greater exposure for much less cost. It's a win win for everyone. For a more detailed explanation or would like to learn affiliate marketing I recommend you look into the Wealthy Affiliate Platform and their 7 day free trial. They have by far the most extensive training resources on all areas of affiliate and online marketing.
Affiliate Marketing with Sales Funnels
---
Here we will be using a click bank offer. One that has a sales page (landing page) to send the prospects to, and it has a "lead Magnet" . Lead magnet is something to entice prospects to "opt-in" or sign up to your list. It may be a free report or e book. Free checklist or recipes etc. Something related to the offer that will peak the interest of your potential audience. Once they sign up, they are sent the Freebie. Now they are on your list and you can begin your email followup sequence to move them along your sales funnel process.
For this example we will be using a product called "Paid Social Media Jobs". Like it sounds, its about getting paid to post on social media for other companies etc. There are products for almost anything you can think of. This offer has a free report we can use for a lead mangnet, as well as sales pages and prewritten emails that we can "swipe" use as follow up messages and images of the products that we can put on our pages. We will sign up with them as an affiliate and get our affiliate link which is how we will send prospects to their sales page and get commissions when they make a purchase.
For this funnel we will use the Free Report "How to Make Money Messing Around on Facebook: as a lead magnet on our "opt-in" page. Once they opt-in, then we will build a simple thank you page to welcome the prospect and give them a preview of coming attractions if you will. From there we will send them to the products pre made sales page and begin our email automation follow up sequence to build the relationship and move them from prospect to loyal customer.
I will have a video of this whole process so you can watch over my shoulder how its done step by step. Aweber has great tutorials and help to guide you through the page building/editing process so don't let it intimidate you. You got this, just take your time and you'll do great. We will simply replace the images with those of the Free Report cover, edit the text to talk about the free Report and offer and then link this "opt-in" page to the thank you page.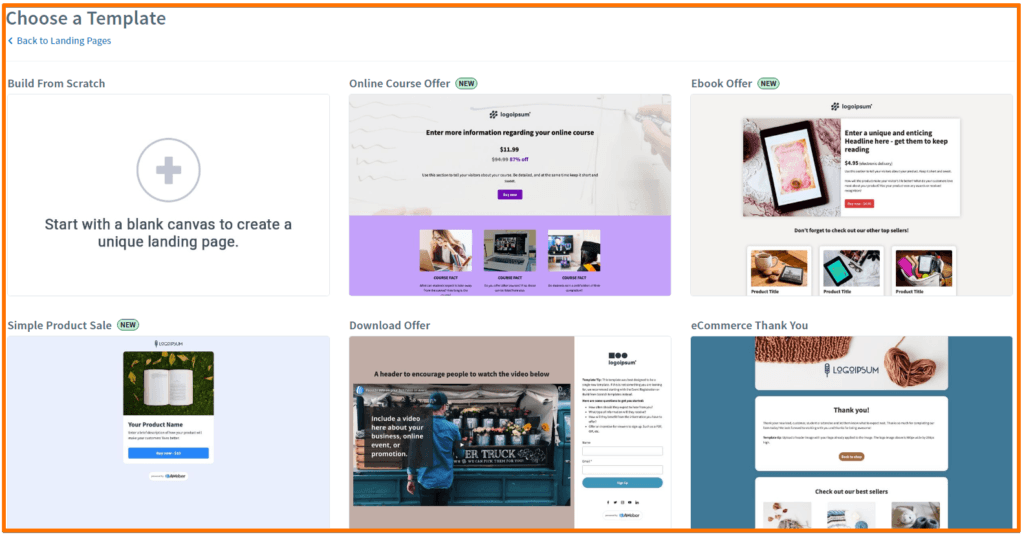 On the Thank You page, we will again edit the text and tell them more about the Paid Social Media Jobs and to watch for emails with more exciting information on social media work from home jobs. I think you get the idea. From the thank you page we send them via our affiliate link, directly to the Paid Social Media Jobs sales page where they may make a purchase. Regardless, aweber will begin sending them our pre loaded email sequence to continue marketing the product to them. And once on our list, we can market other products to them in the future.
This is a great system of affiliate marketing for beginners. It is very inexpensive to get started and you can begin making money in a very short period. As you begin to make money you can decide if you want to invest in more advanced tools and software for building funnels and websites. Affiliate marketing is a business you can make money from home or anywhere in the world you have an internet connection. It's a great way to make money online and earn money online from home without a huge investment.
Conversions – Putting it all Together
---
This is a very simple sales funnel and you can make yours as simple or complicated as you want. Add more pages for more offers. Special bonuses, upsells, down sells, video sales pages, and more. It will all depend on what you are wanting to accomplish through the process.
So, we built a funnel, now what? Well, you need to get people/prospects into the funnel. What is called traffic. The lead magnet helps but they still need to hear about it or see it. You can post it on your website and on social media. Refer people to it or you can run ads for it. Of course ads, cost money and are not for the beginner in my opinion.
There are many ways to get "free" traffic through message boards, Facebook groups, social media posts industry forums etc. The will take time to grow, and effort on your part to get involved and post to the forums or groups. But, you will save money and build a reputation and a following in the industry or "niche" which will help grow your business.
I hope this helps you with sales funnels and how to save some money. If you want more information on aweber, Wealthy Affiliate and the other tools and resources I personally use in my affiliate marketing business, check out my online resource page.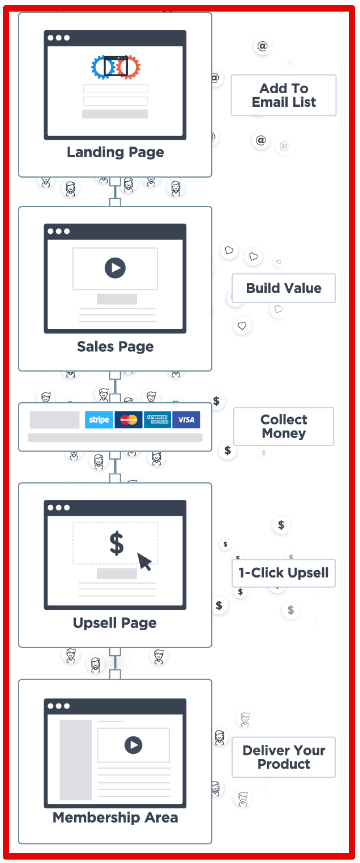 And, if you think you might like to start your own affiliate marketing business, or just want more information on sales funnels and online marketing, I highly recommend the Wealthy Affiliate Platform. You will find training and tutorials on every aspect of online business and marketing. The best part is they will let you check it our for 7 days before you commit.
If you have and questions, concerns, ideas or suggestions, please leave them in the comment section below and I will get back to you. Follow me on Facebook: Online Benjamins, Instagram: dotcomdinero, Twitter: @onlinebenjamin1 and YouTube: Online Benjamins.
I'm Looking forward to working with you,
Facebook: Online Benjamins
Twitter: @onlinebenjamin1
Instagram: dotcomdinero

Rex
P.S. Again, Wealthy Affiliate is COMPLETELY FREE to get started. No catch, no obligation, no bait and switch. I will personally be in touch with you upon joining to offer my support and guidance to help you get up and running online.
P.P.S. If you have any questions or are unsure of anything, I am here and I promise I will get back to you on all of your questions and comments. Just leave them below in the comment section. Follow me on Twitter: @onlinebenjamin1, Instagram: dotcomdinero, and Facebook: Online Benjamins
Hi,
Thanks for stopping by and congratulations for taking the first steps to building your own online business. I've been in business both offline and online since 1997. I would consider it an honor to help you build your business. Father of 3, life long outdoorsman with an education in Genetics and Economics. This site is about cutting through the BS and finding the real opportunities in the online world. I look forward to working with you.