It seems everybody is on social media, and Instagram has now become the 7th most-visited website in the world, and the 4th most used social media platform with over 1.2 billion users per month. With that many users, there is potential to make a lot of money on Instagram. So, let's take a look at how to earn money with Instagram?
While most people use it for entertainment and communication, many others have found ways to monetize their Instagram accounts and turn their passion into profit. In this article, we will discuss various methods of making money with Instagram and provide practical tips to help you get started.
No doubt, if you've been on Instagram, I know you've seen people recommending products or telling you to check the link in their Bio. Guess what, these people are making money, some make thousands of dollars per month on Instagram by promoting products and or services. Their own, or even more often, someone else s products.
And, it is a great place to market products and services. I mean with 1.2 billion users per month, there are bound to be a lot of your potential customers on Instagram. And, now that it is part of Meta, the owners of Facebook, it will only continue to grow. So, keep reading and we'll look at just how to earn money with Instagram, maybe a lot of money.
QUICK LOOK
There is a simple 3-step formula to earn money with instagram. 1.) you need to create a professional or creator account and optimize it by choosing a niche you are interested in, creating high quality engaging content and maximize your profile with links to your website and or other social accounts. 2.) Grow your following on instagram by using the proper niche specific hashtags, engaging with other users and your followers, and collaborating with influencers in your niche. And finally, 3.) Monetize your account using one or several of the options available on instagram from ads, reels bonus, ecommerce, sponsored posts to affilaite marketing and others.
1. How to Create a Profitable Instagram Account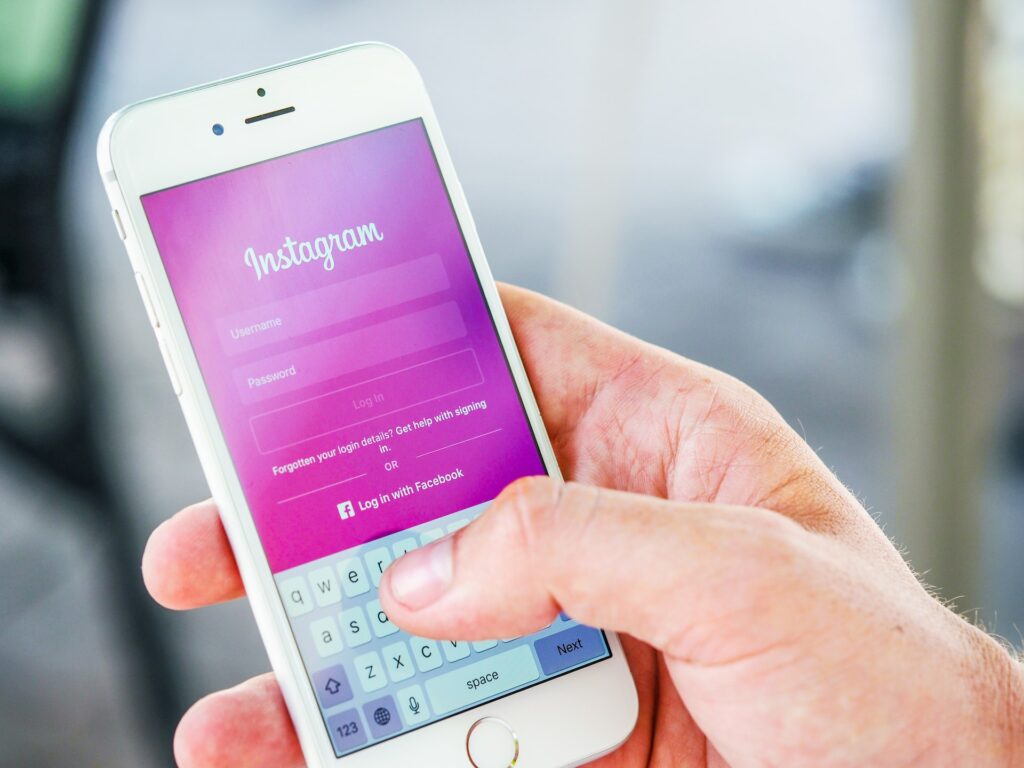 Now you may already have an Instagram account that you use to share photos and videos with family, friends and acquaintances. And, while you could make money with your personal account, the best way to earn money with Instagram is to have a business account.
Opening business account with Instagram is free and easy to do. In fact, you can convert your existing account to a business account by answering a few simple questions from Instagram as they walk you through the simple process. Part of that process will involve choosing a niche or type of business for your account.
Think about what products and or services you would like to sell or promote with your Instagram account. That will be your niche market.
Choosing a Niche
The first step to creating a profitable Instagram account is choosing a niche. This is an area of interest that you are passionate about and knowledgeable in. By focusing on a specific niche, you can attract a more targeted audience and build a community around your content.
Some popular niches on Instagram include fashion, beauty, fitness, food, travel, and lifestyle. However, you can also choose a more unique niche that aligns with your interests and expertise. If you are interested in something, with 1.2 billion users trust me, there are a lot of other people out there interested in it too.
Creating High-Quality Content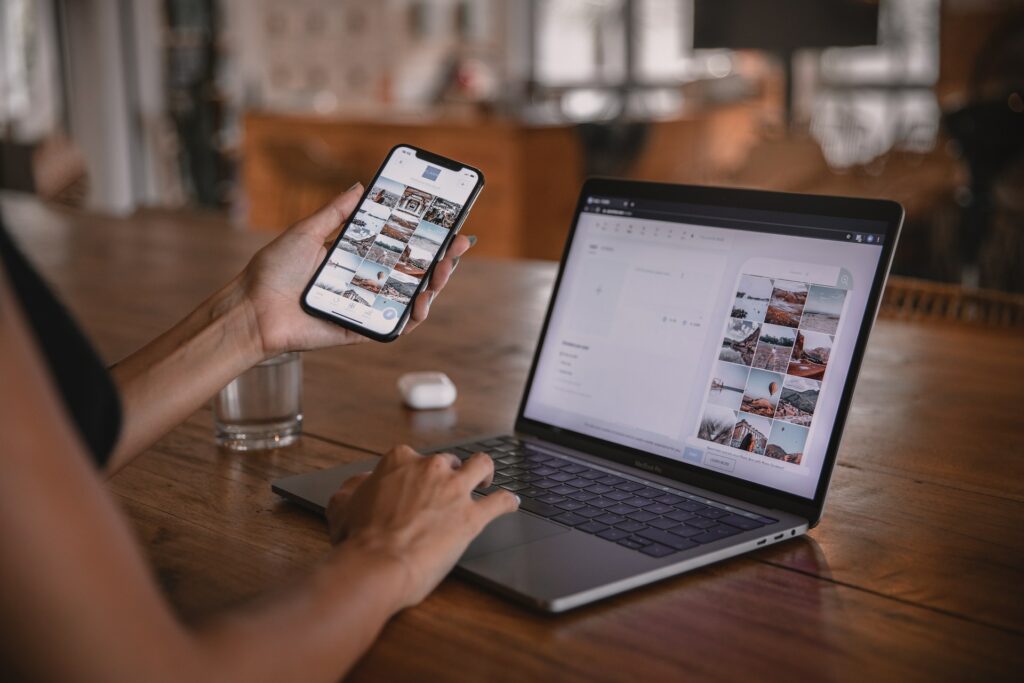 Once you have chosen your niche, it's time to create high-quality content that resonates with your audience that interests them and draws their attention to your account. This includes photos, videos, and captions that are visually appealing, informative, and engaging.
You don't need a professional camera or expensive equipment to create great content. With a smartphone and some creativity, you can produce high-quality content that stands out on Instagram. Check out the popular accounts in your niche and see what kinds of content they produce and use that as a guide as you build your own.
Optimizing Your Profile
Your Instagram profile is the first impression that people have of your account, so it's important to optimize it for maximum impact. This includes choosing a profile picture that reflects your brand, writing a compelling bio that highlights your niche and personality, and including a link to your website, affiliate offers, or other social media accounts.
You can also use Instagram's features, such as stories, reels and highlights, to showcase your content and engage with your audience. Remember, it's about attention, you need to capture your niche audience's attention and build a following before you can start to earn money with Instagram.
2. How to Grow Your Instagram Following
When it comes to making money with Instagram your following, the number of followers you have, will be one of the biggest factors in determining how much money you can make and how soon you can begin to make it. The more followers, the more money you can earn and the more money making opportunities you will have.
Even more important that number of followers, is how engaged your followers are. In other words, how many likes, shares and comments are you getting on your content from your followers. If they are engaging with you, you have a much better chance of making money with Instagram.
How many followers do you need to earn money with Instagram?
The number of followers you need to earn money with Instagram will vary depending on your niche and how engaged your followers are. According to Neil Patel, a well-known online marketing expert, you can make money on Instagram with as few as 1000 followers if they are actively engaged with you.
According to Instagram, the average income for accounts with a minimum of 1000 followers is nearly $3000 per month. So, how do you grow your following on Instagram and how do you get your followers to engage with you?
Using Hashtags
Hashtags are a powerful tool for increasing your visibility on Instagram. Hashtags are a way of telling Instagram what your account and posts are about. By including relevant hashtags in your posts, Instagram will feed your posts to other accounts that may be interested in your posts and therefore you can reach a wider audience and attract new followers.
Research popular hashtags in your niche and include them in your posts. You can also create your own branded hashtag to encourage your followers to share your content and engage with your brand. See which accounts are showing up at the top for popular hashtags in your niche and then like and comment (engage) on their posts.
Engaging with Other Users
Engaging with other users is an essential part of growing your Instagram following. This includes liking, commenting, and sharing other users' content, as well as responding to comments and messages on your own posts.
Engaging with other users not only helps you build relationships and increase your reach but also shows your followers that you are an active and approachable account. Remember, engaged followers are more likely to become customers.
Collaborating with Influencers
Collaborating with influencers is another effective way to grow your Instagram following. Influencers are users with a large following in your niche who can promote your brand and help you reach a new audience. The offer to promote them, their products or brand. To grow, you will have to give before you can expect to receive. You need them, they don't necessarily need you.
You can collaborate with influencers in various ways, such as sponsoring their posts, hosting giveaways, or co-creating content. Make sure to choose influencers in your niche who align with your brand and values and have a genuine connection with their followers.
WARNING: Avoid "Buying" Followers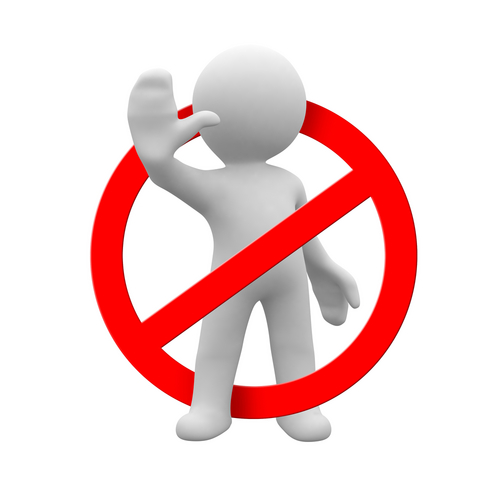 Yes, you really can buy Instagram followers. There are individuals and entities claiming to deliver Instagram followers to your account for a fee. Now remember, it is engagement, much more than number of followers that determines how much you can earn with Instagram.
Many of these "services" are simply sending fake computer bot accounts that will not only not be engaged followers, but definitely will never be customers. And, once the Instagram algorithm figures out that many of your followers are fake or bot accounts, you could be "demonetized" or even suspended.
Just don't do it, it's not worth it in the long run. There are no short cuts in business, if you want a real long-term profitable Instagram business. Follow their rules and the guidelines provided here and you will be on your way to monetizing your account to earn money with Instagram.
3. How to Monetize Your Instagram Account

There are a variety of ways you can monetize your account and earn money with Instagram. You to earn money with the IGTV Ads, Branded Content, Badges, Shopping, and Affiliate Marketing. But creators can also earn from sponsored posts, fan membership, licensing the content they produce, selling shout outs and also by becoming a consultant for other accounts. And, more recently, with the new Instagram "Bonus" reels program.
Get paid for Instagram reels
If you quality, the Instagram reels program can be a nice way to earn money with your account. Instagram rules and requirements often change, but to have your reels quality, you need 10,000 followers and 600,000 minutes of viewing time in the past 60 days can embed ads in their reels and share in the ad revenue ( up to 55%). It will take some time to build an account with that kind of following.
However, Instagram has just launched a new "Bonus" Reel Program where you only need 1,000 views of your reels to qualify for monetization and there is no follower requirement. You'll earn money based on the performance of your reels. Metrics such as watch time and engagement will affect how much you earn. Keep in mind, the amount you earn per play will most likely change over time as the Instagram algorithm changes often and only they know how it really works. 😉
Sponsored Posts
Sponsored posts are a popular way to monetize your Instagram account. These are posts that a brand or company will pay you to post to your account and promote their products or services to your followers.
To get started with sponsored posts, you need to have a substantial and engaged following, and a niche that fits with the brand's target audience. Instagram also requires that you disclose that the post is sponsored by including the hashtag #ad or #sponsored.
As you build your reputation, credibility, and following on Instagram, you can increase your rates for sponsored posts and negotiate deals with brands directly.
Affiliate Marketing
Affiliate marketing is another great way to earn money with Instagram. This is the process of promoting other people's products or services and earning a commission for any sales that you generate with your promotions.
With 1.2 billion users, Instagram makes an ideal platform for affiliate marketing, one because half of all Instagram users shop on the platform every week, and two because the platform's content formats of images, videos, and live streams provide a visual showcase that most people want to see prior to making a purchasing decision.
To get started with affiliate marketing, you will need to join an affiliate program in your niche and choose products to promote through your Instagram account that will appeal to your followers. You can include affiliate links in your posts, stories, and bio and track your earnings through the affiliate platform's dashboard.
Get started with Instagram affiliate marketing you will need a professional or creator account. Instagram Creator profiles are designed for bloggers, influencers, and content creators and give you access to their professional dashboard of tools that will help you grow your business and earnings on the platform.
Once you've got your Instagram affiliate account set up, you can utilize the new direct linking feature within Instagram stories.
You add affiliate links using the "link" sticker, and your audience can click on the link and be sent to your affiliate offer directly.
And, with Instagram stories seeing over 500 million daily users, the opportunity for affiliate marketing is enormous.
How much can you make as an affiliate marketer with Instagram? The amount of money you will make with affiliate marketing on Instagram will be dependent on the size of your following, how engaged they are with you and your content, and how relevant your affiliate offers are with your followers. It is not uncommon however, for affiliate marketers to earn $5000 or more per month with Instagram.
Selling Your Own Products or Services
If you have your own products or services, Instagram can be a powerful platform to promote and sell them. You can use your Instagram account to showcase your products, share customer testimonials, and offer exclusive discounts and promotions.
To sell products on Instagram, you can set up a shop on your profile or link to your website or e-commerce platform. You can also use Instagram's shopping feature to tag your products in your posts and stories and enable users to purchase them directly from your account on Instagram.
Offering Shoutouts
If you have a large and engaged following on Instagram, you can offer shoutouts to other users and businesses for a fee. This involves promoting their account or product to your audience through a post or story.
To offer shoutouts, you need to establish yourself as an influencer in your niche and have a substantial following. You can also use shoutouts as a way to collaborate with other users and businesses and build relationships in your community.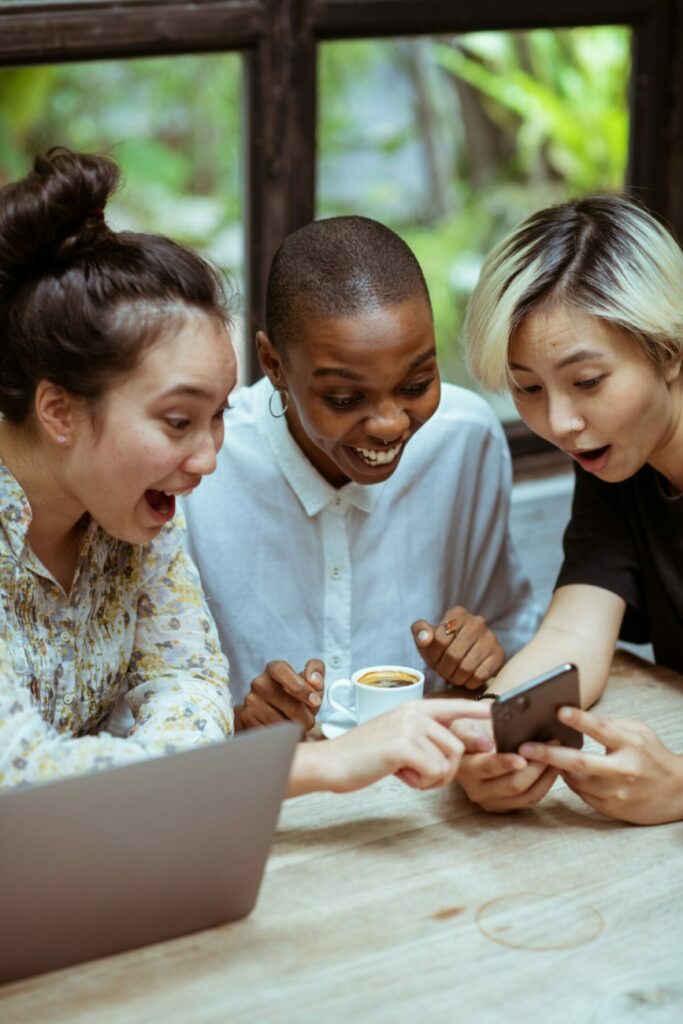 Become an Influencer
What exactly is an Instagram Influencer?
An influencer is someone in a niche or industry with expertise or popularity in the niche. Influencers have specialized knowledge, authority or insight into a specific subject or niche and have a large and engaged following on Instagram. This makes them desirable and useful to brands looking to launch new or promote existing products.
Becoming an influencer on Instagram is not an easy task. It's not as simple as posting a few pictures or videos. It will require hard work, persistent effort, some basic business skills and determination. You will need to build your following and engage with them. SEE: how to grow your following above.
Instagram influencers can be broken down by number of followers. Accounts with 40,000 to 1 million followers are macro-influencers. Most influencers are classified as micro-influencers with followers ranging from 1,000 to 40,000. In some very specialized niches, you can have nano-influencers with less than 1,000 followers, but that is the exception not the rule.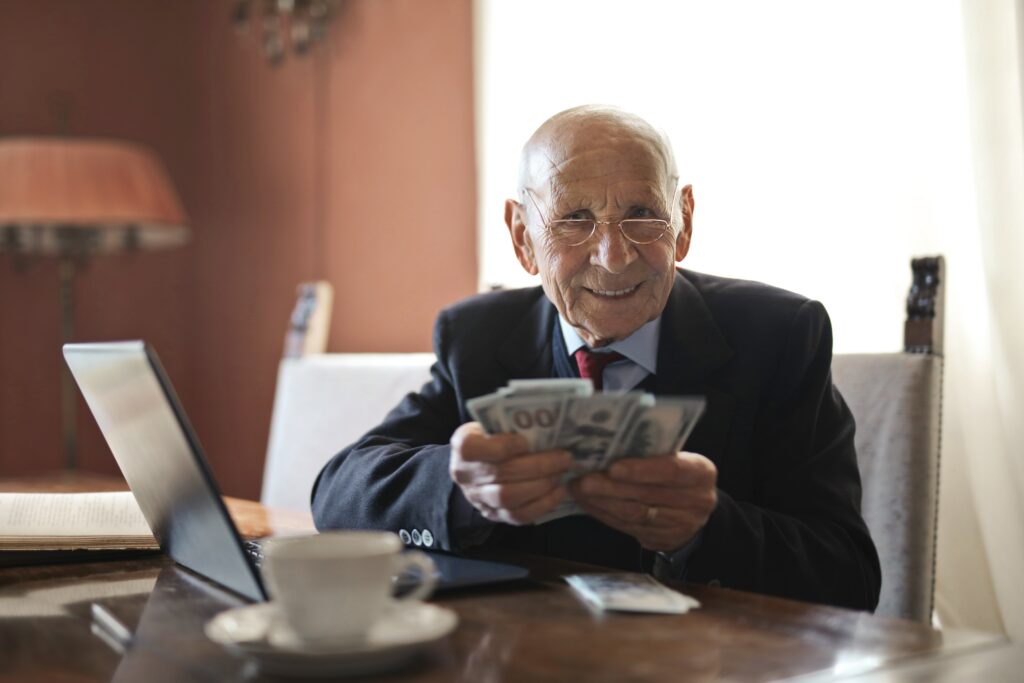 If building a following of 1000 or more followers seems overwhelming, not to worry, Instagram's "Shopping from Creators" feature, allows Micro-Influencers, those with a minimum of 500 followers, to post a brand's Products to their feed and earn a share of the revenue from any sales generated.

How does an Instagram influencer get paid?
The most common way is getting paid by companies, brands, and services directly to promote their products and services. Some brands offer commissions also similar to affiliate marketing and collaborations. Another way influencers earn money with Instagram is through direct product promotions or display ads within their content.
How much money do Instagram Influencers make?
According to Influencer Agency, as an influencer with between 25,000 and 50,000 followers, you can expect to earn between $800 and $1500 per post. Accounts from 50,000 to 100,000 followers typically earn $1,500 to $2,000 per post. And, those influencers with over 1 million followers can earn $10,000 per post or more. Total monthly income varies, on average, from $1400 per month for mico-influencers to more than $15,000 per month for mega-influencers.
Additional Instagram Tips and Strategies
Tracking Your Metrics
To optimize your Instagram strategy and maximize your earnings, it's important to track your metrics and analyze your performance. This includes monitoring your follower growth, engagement rate, reach, and conversions.
You can use Instagram Insights or third-party analytics tools to track your metrics and identify areas for improvement. Instagram's Professional Dashboard, available for business accounts, is a great tool to keep track of your growth and income. By analyzing your data, you can refine your content strategy, optimize your monetization methods, and grow your Instagram account.
Staying Up-to-Date with Instagram Trends
Instagram is constantly evolving, with new features, trends, and algorithms being introduced regularly. To stay relevant and competitive, it's important to stay up-to-date with Instagram trends and best practices.
Follow other successful accounts in your niche, read industry blogs and publications, and attend Instagram conferences and events in person or online. By staying informed and adaptable, you can stay ahead of the curve and succeed on Instagram.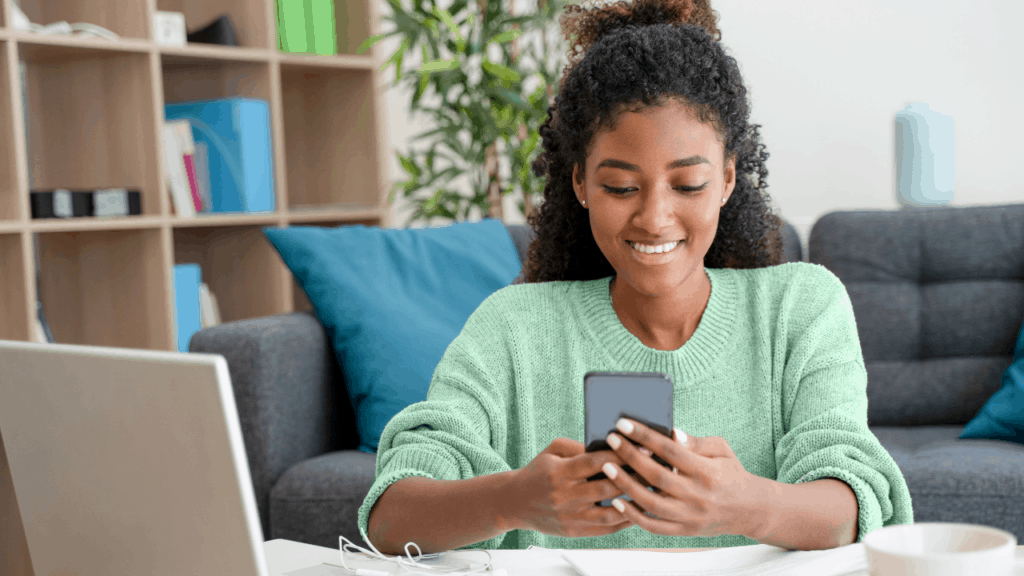 Avoiding Common Mistakes
While Instagram offers many opportunities for monetization, there are also many common mistakes that can hinder your success. These include buying fake followers, using bots or automation tools, and ignoring your audience's feedback and preferences.
To avoid these mistakes, focus on building a genuine and engaged following, using authentic and ethical marketing tactics, and prioritizing your audience's needs and interests. Just be real and do the leg work. If you picked a niche you are really interested in or passionate about, this won't even seem like work.
Frequently Asked Questions about Making Money with Instagram
Can I make money on Instagram with a small following?
Yes, it is possible to make money on Instagram with a small following, but it may require a different approach than someone with a large following. You can focus on building a highly engaged and loyal following in a specific niche and work with brands and companies that align with your audience's interests and values.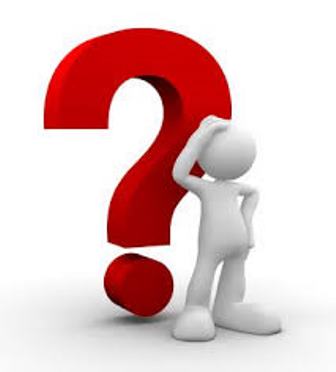 How many followers do I need to make money on Instagram?
There is no set number of followers that you need to make money on Instagram, as it depends on your niche, engagement rate, and monetization methods. Some influencers with as little as a few thousand followers can earn a significant income through sponsored posts and affiliate marketing, while others with hundreds of thousands of followers may struggle to monetize their account.
How do I find brands to work with on Instagram?
You can find brands to work with on Instagram by researching companies in your niche, reaching out to them directly, or joining influencer marketing platforms and networks. It's important to choose brands that align with your values and are a good fit for your audience.
How much should I charge for sponsored posts?
The amount you can charge for sponsored posts depends on your following, engagement rate, niche, and the specific requirements of the brand. You can research industry rates and negotiate with brands to determine a fair and competitive rate for your services.
How can I grow my Instagram following?
There are many strategies you can use to grow your Instagram following, including creating high-quality and engaging content, using relevant hashtags, collaborating with other users and brands, hosting giveaways and contests, and promoting your account on other platforms and channels. It's important to be consistent, authentic, and strategic in your approach to building your following
How to Earn Money with Instagram: Final Thoughts
Making money with Instagram requires a combination of creativity, strategy, and persistence. By choosing a profitable niche, creating high-quality content, growing your following, and monetizing your account through sponsored posts, affiliate marketing, selling your own products or services, and offering shoutouts, you can turn your Instagram account into a lucrative business.
Remember to track your metrics, stay up-to-date with Instagram trends, and avoid common mistakes to optimize your earnings and achieve long-term success on Instagram.
It takes time and effort on your part, but you can make money on Instagram without much, if any, capital investment. I mean, teenagers are becoming millionaires, so you can too with the proper tools, training and dedication.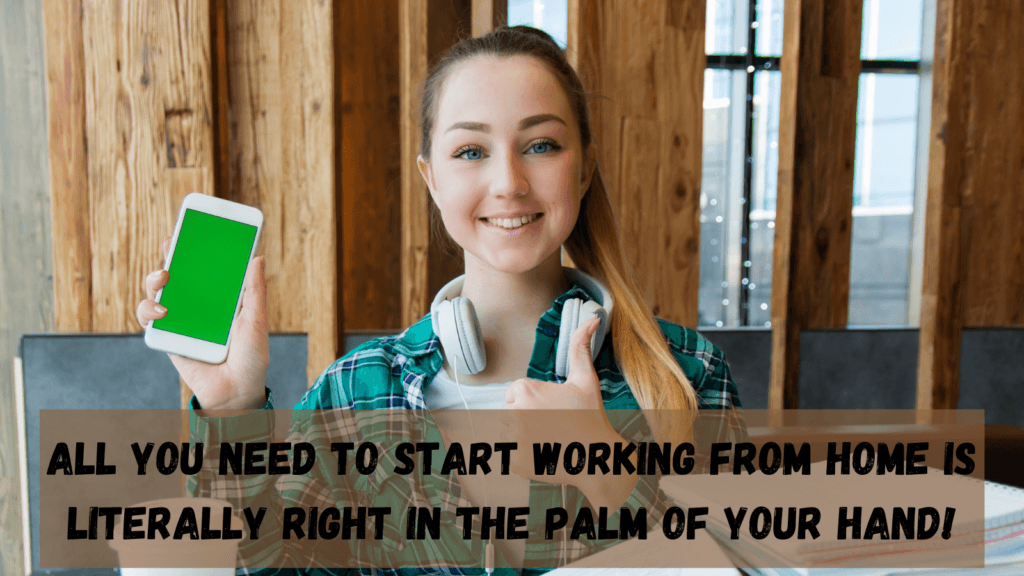 If you would like to learn more about how to earn money with Instagram, Facebook, Twitter, YouTube, Pinterest and much more, click the button below and get a free, no obligation, trial of Wealthy Affiliate, the platform I have used for over 4 years to build my online business and make money from anywhere I can get an internet connection.
I hope this will help you in your quest to make money with your Instagram account. If you have any questions, ideas, or suggestions, please leave a comment below. Or, if you would rather not post publicly, you can email to rex@onlinebenjamins.com and I will get back to you ASAP.
Wishing you much success,



Rex
P.S. Thanks so much for checking out our blog we really appreciate it. Just so you know, we may receive a commission if you click on some of the links that appear on our site. This helps us keep our content free and up-to-date for everyone. We appreciate your support!"