In today's fast-paced digital landscape, and ever-evolving realm of online business, setting up a successful online business demands more than just a virtual storefront. In the finding the right tools to create, manage, and flourish in the digital marketplace can be as challenging as picking the perfect wave to ride. It can seem overwhelming to beginners, and even some seasoned entrepreneurs.
Enter Shopify ecommerce, the game-changer that's redefining how entrepreneurs conquer the online marketplace with ease and innovation. Buckle up, because we're about to dissect what is Shopify ecommerce and reveal how it can propel your online business ventures to the next level. In this article, we'll unravel the enigma that is Shopify ecommerce, shedding light on its features, benefits, and how it can catalyze your journey to digital success.
What is ecommerce? Electronic commerce (e-commerce) refers to companies and individuals that buy and sell goods and services over the internet. E-commerce operates in different types of market segments and can be conducted over computers, tablets, smartphones, and other smart devices.
Nearly every imaginable product and service is available through e-commerce transactions, including books, music, plane tickets, and financial services such as stock investing and online banking. As such, it is considered a very disruptive technology.
It is part of the larger industry known as electronic business (e-business), which involves all the processes required to run a company online. E-commerce has helped businesses (especially those with a narrow reach, and limited budget, like small businesses) gain access to and establish a wider market presence by providing cheaper and more efficient distribution channels for their products or services.
E-commerce actually goes back to the 1960s when companies used an electronic system called the Electronic Data Interchange to facilitate the transfer of documents. However, it wasn't until 1994 that the very first transaction took place involving the sale of a CD between friends through an online retail website called NetMarket.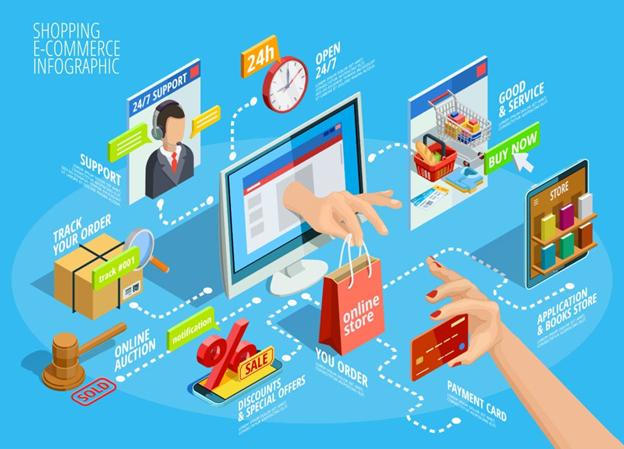 New technology continues to make it easier for people to do their online shopping. People can connect with businesses through smartphones and other devices and by downloading apps to make purchases. The introduction of free shipping, which reduces costs for consumers, has also helped increase the popularity of the e-commerce industry.
In fact, the U.S. Census Bureau estimates that in the first quarter of 2023, retail e-commerce accounted for 15.1% of total sales in the country, totaling roughly $272.6 billion. And, it only continues to grow. So, how can you get in on this explosive growth and get your piece of the ecommerce pie? Well, that's where Shopify comes in.
What is Shopify Ecommerce? A Closer Look
Picture this: you're an aspiring online entrepreneur, eager to plunge into the world of digital retail. But wait, navigating the technicalities and intricacies of website setup and management can feel like deciphering ancient hieroglyphics. That's where Shopify ecommerce sweeps in, stage left.

Imagine having a trusted partner who handles the intricacies of setting up and running an online store while you focus on your unique brand and products. That's precisely what Shopify ecommerce offers—a comprehensive, user-friendly platform designed to simplify the complex world of digital retail.
Shopify is a robust, all-encompassing, ecommerce platform that empowers both novices and seasoned pros to create and manage their own online stores with utmost ease. It's like having a trusty sidekick by your side, handling the nitty-gritty while you focus on crafting your unique brand narrative and curating an irresistible product catalog.
The Shopify Scoop: How Does It Work?
Now that you're getting cozy with the notion of Shopify ecommerce, let's zoom in and take a closer look at how this digital powerhouse actually operates. Grab your virtual magnifying glass, because we're diving into the Shopify ecosystem.
Seamless Store Setup: From Zilch to Zestful
Getting your online store up and running might sound like a daunting expedition, but fear not! Shopify's intuitive interface guides you through the process step by step, turning your eureka moments into a polished, fully functional storefront. Say goodbye to sleepless nights of wrestling with code and plugins—Shopify's got your back.
Whether you're selling your own products, reselling products from wholesalers, or dropshipping products from suppliers, Shopify ecommerce can build you an online store to harness the world of digital retail.
The Power of Shopify: Crafting Your Online StoreDesigning Your Brand Identity
Shopify serves as your virtual storefront builder, guiding you through the process of creating an engaging and functional online presence. With an array of customizable themes, drag-and-drop design tools, even the least tech-savvy entrepreneur can design a visually stunning and user-friendly store, captivating customers from their first visit.
First impressions matter when it comes to your online store. And, In the fast-paced world of online shopping, aesthetics matter. Shopify's treasure trove of themes, not only showcases your products, but lets you curate a storefront that weaves your brand's personality into every pixel. No design degree required—just drag, drop, and dazzle your audience.
Retailer's Wonderland: Product Management Made Easy
Ever tried juggling a dozen eggs while riding a unicycle? That's what managing an extensive product inventory without the right tools can feel like. Enter Shopify's inventory management system, your unicycle upgrade. Effortlessly organize, update, and track your products, variations, and ensures that your virtual shelves are always stocked—all at your fingertips.
Seamless Transactions: Payment Gateways Made Simple
Picture this: A customer falls in love with your products, and the only thing standing between them and checkout is a convoluted payment process. Enter Shopify's seamless integration with various payment gateways, offering customers a hassle-free and secure payment experience.
The SEO Edge: Boosting Your Online Visibility
In the digital jungle, having a captivating storefront is just the beginning. You need to get people to your online store.
Shopify takes your digital presence a step further by offering search engine optimization (SEO) tools that optimize your store's visibility on search engines like Google.
Get ready to climb those search result ranks and generate a steady flow of new customers to your shopify store.
Mobile-First Magic: Reaching Customers on the Go
Mobile commerce is no longer a luxury—it's a necessity. Shopify ecommerce ensures that your online store looks and functions flawlessly across a variety of devices, allowing you to cater to the ever-growing population of mobile shoppers.
The Pros and Cons of Shopify ecommerce
Shopify ecommerce, like any business venture, has its pros and cons. The following are some of what are, in my opinion, the pluses and minuses of the platform.
Pros of Shopify Ecommerce: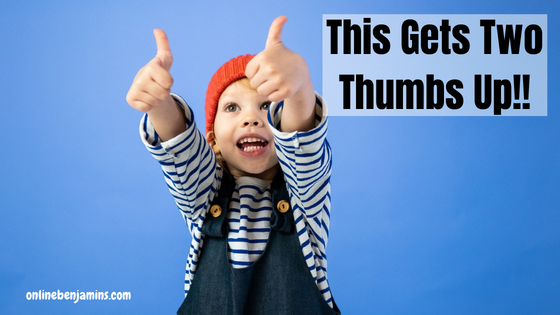 | Pro Feature | Description |
| --- | --- |
| User-Friendly Interface: | Shopify offers an intuitive and easy-to-use platform, making it accessible for beginners and those without technical expertise. |
| Customizable Templates: | A wide range of professionally designed themes allows you to create a visually appealing and unique online store without the need for extensive design skills. |
| Mobile-Friendly: | Shopify's responsive design ensures that your store looks and functions seamlessly on various devices, catering to the growing mobile shopper base. |
| App Store: | The Shopify App Store offers a plethora of third-party apps and plugins that can enhance your store's functionality, from marketing tools to inventory management. |
| Secure and Reliable: | Shopify provides robust security features, including SSL certificates and secure payment gateways, ensuring the safety of your customers' data. |
| Payment Options: | It supports multiple payment gateways, giving customers a variety of payment options and providing ease of transaction. |
| Scalability: | Whether you're a small business or a large enterprise, Shopify can scale with your growth, offering plans suitable for businesses of all sizes. |
| SEO Tools: | Built-in SEO features help improve your store's visibility on search engines, increasing your chances of reaching a wider audience. |
| 24/7 Customer Support: | Shopify offers round-the-clock customer support, helping you address technical issues or questions promptly. |
| Abandoned Cart Recovery: | Shopify's tools enable you to recover potentially lost sales by sending automated emails to customers who abandoned their carts. |
Cons of Shopify Ecommerce: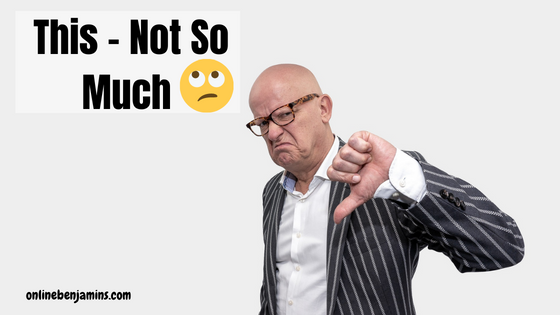 | Con Feature | Description |
| --- | --- |
| Transaction Fees: | Some plans come with transaction fees, which can add up and impact your profit margins, especially for high-volume sales. |
| Monthly Costs: | While Shopify offers different pricing plans, ongoing monthly costs can add up, affecting your budget over time. |
| Limited Design Flexibility: | While the themes are customizable, advanced design changes may require coding knowledge or hiring a developer. |
| Apps Can Add Up: | While the app store is a boon, using multiple apps can lead to higher costs and potential compatibility issues. |
| Limited Blogging Features: | If content marketing and blogging are a core part of your strategy, you may find Shopify's blogging capabilities somewhat limited compared to dedicated platforms like WordPress. |
| Migration Challenges: | Migrating an existing store to Shopify can sometimes be complex, especially if you have extensive data or specific requirements. |
| Platform Dependency: | Your store is hosted on Shopify's servers, which means you're dependent on their infrastructure and performance. |
| Limited Free Themes: | While Shopify offers free themes, the more advanced and feature-rich themes often come with additional costs. |
| International Selling: | While Shopify supports international sales, certain features like multi-language support may require third-party apps or additional workarounds. |
| Learning Curve: | Despite its user-friendliness, there might still be a learning curve for beginners, especially if you're new to ecommerce. |
Ultimately, the decision to use Shopify depends on your business needs, goals, and budget. It's essential to carefully consider these pros and cons before diving into the world of Shopify ecommerce.
Alternatives to Shopify ecommerce
The ecommerce space is growing every day and there are a number of alternatives to Shopify ecommerce. The following list are some of the more popular alternative ecommerce platforms.
WooCommerce: A powerful plugin for WordPress that turns your website into an online store. It offers flexibility, customization options, and integrates seamlessly with your existing WordPress site.

BigCommerce: A robust platform similar to Shopify, offering a range of features for building and managing an online store, including responsive design, SEO tools, and integrations.
Magento: An open-source ecommerce platform known for its scalability and customization options. It's suitable for larger businesses with more complex needs.
Wix eCommerce: Wix offers an easy-to-use website builder with ecommerce capabilities, making it a good choice for small businesses looking for an all-in-one solution.
Square Online Store: Square's ecommerce platform is ideal for businesses that already use Square for in-person payments. It offers an integrated online store and point-of-sale system.
PrestaShop: An open-source ecommerce platform that provides a wide range of features, themes, and modules for creating an online store.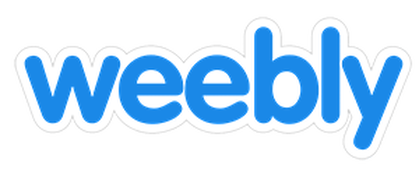 Weebly: Weebly's drag-and-drop website builder includes ecommerce functionality, making it suitable for smaller online stores with straightforward needs.
Volusion: This platform offers a variety of ecommerce tools, including inventory management, secure payment processing, and responsive design templates.
OpenCart: An open-source solution that's user-friendly and scalable, making it a good option for small to medium-sized businesses.
ShopBase: A newer platform specifically designed for dropshipping businesses, offering features like one-click product importing and automated order fulfillment.
Shift4Shop: Formerly known as 3dcart, Shift4Shop provides a comprehensive set of ecommerce tools, including SEO features and customizable design options.
Squarespace: While primarily known for its website builder, Squarespace also offers ecommerce functionality with features like product variants and abandoned cart recovery.
Etsy: Ideal for creators and artisans, Etsy provides a marketplace for selling unique and handmade products.
Ecwid: A versatile shopping cart plugin that can be integrated into existing websites, blogs, and social media profiles.
Selz: Selz offers an easy-to-use platform for building an online store, digital downloads, and subscriptions.
X-Cart: An open-source platform with a range of ecommerce features, suitable for businesses looking for customization options.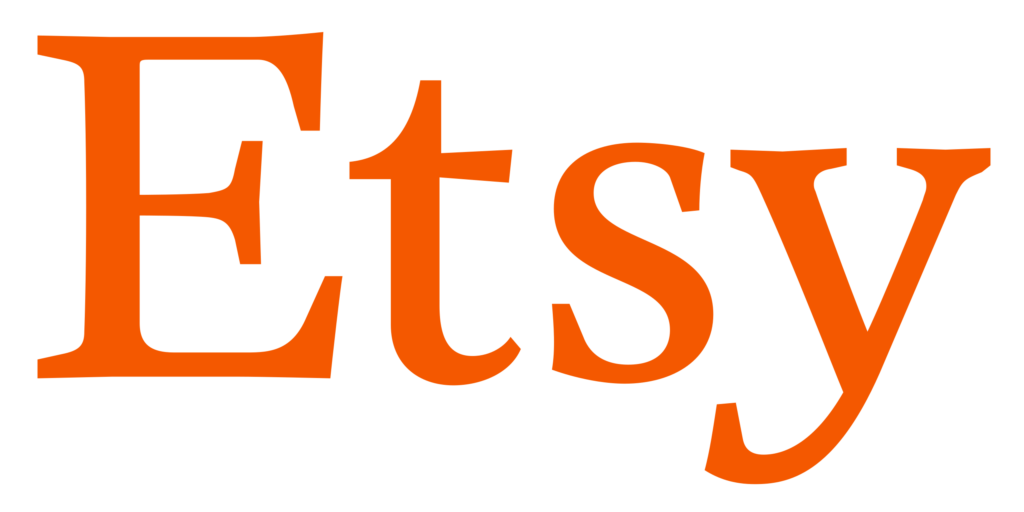 Webflow: A web design and development platform that includes ecommerce capabilities for creating visually stunning online stores.
GoDaddy Online Store: GoDaddy's ecommerce solution offers customizable templates, built-in SEO tools, and secure payment processing.
Selling through Social Media Platforms: Utilize platforms like Facebook Shops, Instagram Shopping, and Pinterest Shop to sell products directly to your social media followers.
When choosing an alternative to Shopify, consider your business needs, budget, technical expertise, and the specific features that align with your goals. Each platform has its strengths and limitations, so it's essential to evaluate which one suits your ecommerce venture best.
FAQs: Demystifying Shopify Ecommerce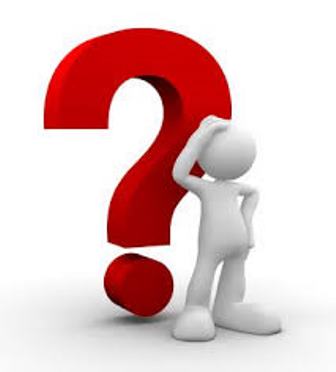 Is Shopify suitable for small businesses and startups?
Absolutely! Shopify's user-friendly interface and flexible pricing plans make it an ideal choice for businesses of all sizes, whether you're just starting out or looking to expand.
Can I migrate my existing online store to Shopify?
Yes, indeed! Shopify offers seamless migration tools to help you effortlessly transition your current store to their platform, ensuring a smooth switch.
What about technical support—does Shopify offer assistance?
Certainly! Shopify's support team is readily available to assist you with any technical queries or challenges you might encounter along your ecommerce journey.
Are there any transaction fees with Shopify?
While Shopify does charge transaction fees on certain plans, you can significantly reduce or eliminate these fees by using Shopify Payments, their in-house payment gateway.
Can I integrate third-party apps with my Shopify store?
Absolutely! Shopify's app store offers a vast array of third-party apps that can enhance your store's functionality, from marketing tools to inventory management solutions.
How does Shopify handle security and data protection?
Shopify takes security seriously, employing advanced measures to safeguard your store and customer data, including SSL certificates, secure payment gateways, and compliance with industry standards.
What is Shopify ecommerce's pricing structure?
Shopify offers a range of pricing plans tailored to different business needs, starting from basic to advanced. You can pick a plan that aligns with your ambitions and growth trajectory.
Is Shopify newbie-friendly, or do I need coding chops?
Fear not, friend! Shopify was crafted with simplicity in mind. You don't need to be a coding whiz; its user-friendly interface is designed for entrepreneurs of all tech-savviness levels.
What about payment gateways—does Shopify play nice with them?
Indeed it does! Shopify boasts a plethora of payment gateway integrations, enabling you to offer your customers a diverse array of payment options.
Can I track how my store is performing?
You betcha! Shopify equips you with powerful analytics tools that offer insights into your store's performance, helping you make informed decisions.
Does Shopify provide customer support if I hit a roadblock?
Without a doubt! Shopify's support team is your safety net. Whenever you hit a roadblock or have burning questions, they're just a click away.
Shopify ecommerce: Embark on Your Digital Retail Odyssey
And there you have it—the curtain drawn on Shopify ecommerce, revealing a world of possibilities for your online business aspirations. As we conclude our exploration of Shopify ecommerce, it's clear that this platform isn't just a tool—it's a strategic partner in your journey to online success. Whether you're a budding entrepreneur or an established brand, Shopify equips you with the tools and support needed to thrive in the competitive world of digital retail.
From crafting an enticing storefront to optimizing your online visibility, Shopify's got your back and stands as your trusty companion on the journey to digital retail greatness. With Shopify anyone can have their own online store up and running on the internet in no time. So, what are you waiting for? Harness the power of Shopify and set sail on your digital retail odyssey today and let your online business thrive amidst the digital tides.
Remember, the road to digital retail stardom is paved with clicks, conversions, and a dash of Shopify magic. Let's make those online Benjamins rain, shall we? Don't just dream of online success—seize it with Shopify ecommerce today!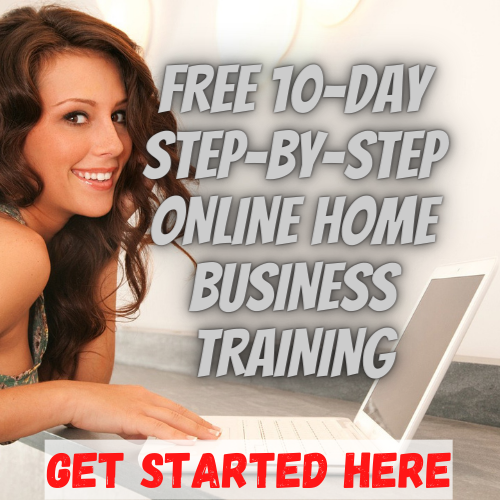 Disclaimer: The above content is provided for informational purposes only. The author does not endorse any specific products or services mentioned. Always do your own research and due diligence before starting this or any other business venture.

Wishing you much success in your ecommerce journey,


Rex
P.S. If you have any questions or are unsure of anything, I am here and I promise I will get back to you on all of your questions and comments. Just leave them below in the comment section. Follow me on Twitter: @onlinebenjamin1, Instagram: dotcomdinero, and Facebook: Online Benjamins
P.P.S. Thanks so much for checking out our blog we really appreciate it. Just so you know, we may receive a commission if you click on some of the links that appear on our site. This helps us keep our content free and up-to-date for everyone. We appreciate your support!