Are you looking to start an online store and take advantage of the booming world of ecommerce? In today's digital age, establishing a strong online presence is crucial for the success of any ecommerce business. WordPress for ecommerce offers a comprehensive solution to create, manage, and optimize your online store.
WordPress is a versatile platform that empowers millions of businesses worldwide to create and manage their online shops. With its user-friendly interface, customizable features, and a plethora of plugins, WordPress has become the go-to platform for ecommerce entrepreneurs.
In this article, we'll explore how you can leverage the power of WordPress to enhance your ecommerce venture and achieve remarkable growth. We'll explore how WordPress can be your ultimate solution for launching an ecommerce venture. From setting up your store to optimizing it for search engines, we'll cover it all. So, let's dive into the world of WordPress for ecommerce!
QUICK LOOK:
In summary, using WordPress for e-commerce offers flexibility, customization, and a user-friendly interface, along with a wide range of plugins. However, it also requires careful maintenance, security considerations, and potential technical challenges. When choosing WordPress for e-commerce, it's essential to assess your business's specific needs and capabilities to determine if it's the right fit.
What is WordPress and Why Use it for Ecommerce?
Ecommerce is the process of selling products or services online. With ecommerce, you can reach a global audience, increase your sales, and reduce your costs. The world of ecommerce is thriving, and WordPress offers a fantastic platform to establish your online presence. With its user-friendly interface and extensive plugin library, WordPress simplifies the process of creating an ecommerce website from scratch.
WordPress is a free and open-source software that allows you to create and manage your own website. And, it is one of the most popular and versatile platforms for creating blogs, and online stores.
However, it is much more than just a blogging tool, WordPress is a powerful content management system (CMS) that can handle any type of website, including ecommerce.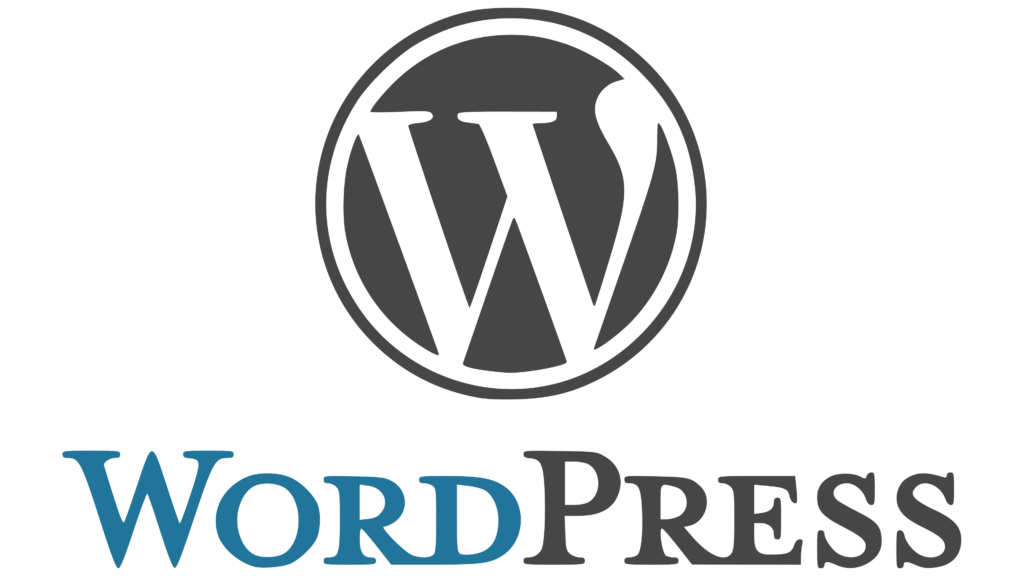 WordPress has gained immense popularity with this robust content management system (CMS) and for the extensive range of available themes making it an ideal choice for setting up an online store. So, whether you're a seasoned retailer or a novice entrepreneur, WordPress provides a user-friendly interface that empowers you to manage your store efficiently.
With WordPress for ecommerce, you have the flexibility to design a unique and engaging online store that resonates with your brand identity. The plethora of customizable themes, along with an extensive library of plugins, allows you to create a visually appealing storefront that captivates your audience.
There are many reasons to use WordPress for ecommerce
WordPress is easy to use and customize. You can choose from thousands of themes and plugins that can enhance the functionality and appearance of your website.
WordPress is SEO-friendly. You can optimize your website for search engines by using the target keyword like "wordpress for ecommerce" in the post title, the first paragraph, the content, and one of the headings. You can also use other SEO factors such as meta tags, permalinks, and sitemaps.
WordPress is secure and reliable. You can protect your website from hackers and malware by using security plugins, backups, and updates. Security is paramount when it comes to online transactions. WordPress for ecommerce supports a wide range of secure payment gateways, giving your customers peace of mind while making purchases on your website.
WordPress is scalable and flexible. You can grow your website as your business grows by adding more features, products, and pages.
Creating Compelling Product Pages. Your product pages play a pivotal role in converting visitors into customers. With WordPress for ecommerce, you can easily create product pages that showcase your offerings in the best light. Utilize high-quality images, detailed descriptions, and customer reviews to enhance the shopping experience.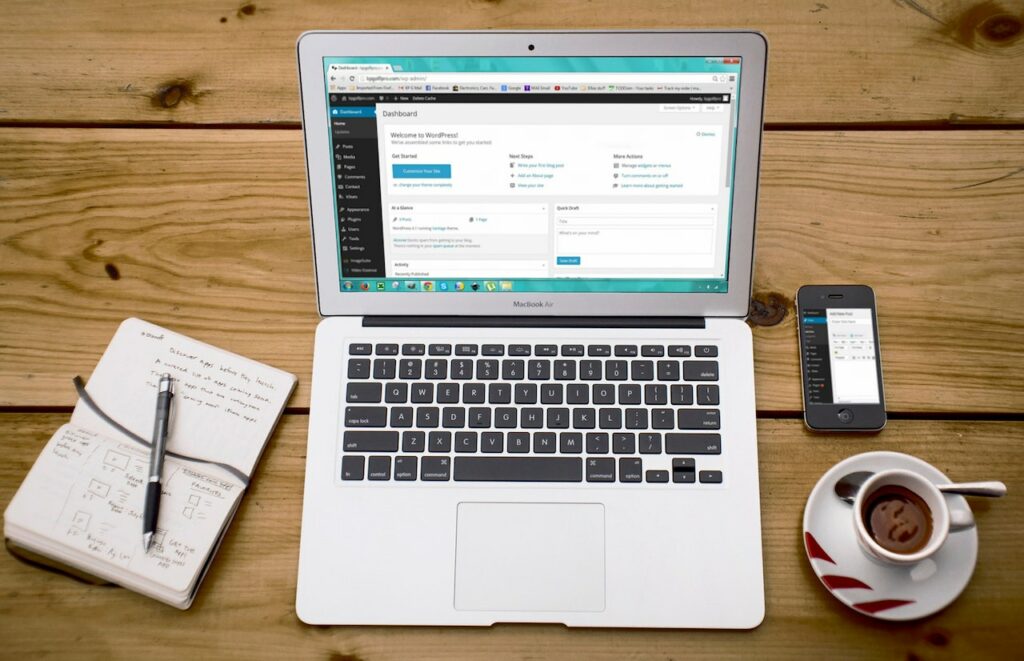 Mobile Responsiveness Matters. In the age of smartphones, a mobile-responsive website is non-negotiable. Thankfully, WordPress for ecommerce offers mobile-responsive themes that ensure your store looks and functions seamlessly across different devices, boosting customer satisfaction and retention.
Harnessing the Potential of Content Marketing. Content marketing is a powerful tool to engage your audience and establish authority in your niche. Through WordPress's blogging capabilities, you can create valuable content that resonates with your target customers, driving traffic and ultimately increasing conversions.
Customer Relationship Management (CRM). Building strong customer relationships is vital for long-term success. Utilize CRM plugins to track customer interactions, gather valuable insights, and personalize communication to foster customer loyalty.
Enhancing User Experience. User experience (UX) directly impacts customer satisfaction and conversion rates. Through WordPress's intuitive interface and UX-focused themes, you can create a seamless and enjoyable shopping journey for your customers.
Showcasing Customer Testimonials. Customer testimonials serve as social proof and can significantly influence purchasing decisions. With WordPress, you can easily display customer reviews and testimonials, building trust and credibility for your online store.
A/B Testing for Continuous Improvement. Continuous improvement is essential for ecommerce success. WordPress offers A/B testing plugins that allow you to experiment with different layouts, designs, and copy to optimize your store's performance.
How to Set Up an Online Store with WordPress?
To set up an online store with WordPress, you will need the following:
A domain name. This is the address of your website, such as www.yourstore.com.
A web hosting service. This is where your website files are stored and accessed by visitors.
An SSL certificate. This is a security feature that encrypts the data between your website and your customers.
A WordPress installation. This is the software that powers your website.
A wordpress theme. For the overall design and function of your website.
An ecommerce plugin. This is a tool that adds ecommerce functionality to your website, such as product pages, shopping cart, checkout, payment gateways, etc. Navigating the World of Plugins
Choosing the Perfect Theme for Your Online Store
A captivating and responsive theme is the face of your online store. Opt for themes designed explicitly for ecommerce, ensuring a visually appealing and user-friendly interface. The following are some of the most popular wordpress themes for ecommerce websites.
Astra: Astra is a lightweight and customizable theme that works well with popular page builders. It offers several starter templates designed specifically for e-commerce sites.
Divi: Divi is a versatile theme with a built-in drag-and-drop page builder. It offers various e-commerce modules and pre-designed templates to create stunning online stores.
Flatsome: Flatsome is a responsive WooCommerce theme known for its modern design and flexible customization options. It includes various pre-designed demos for different types of online stores.
ShopKeeper: ShopKeeper is a user-friendly theme with a variety of customization options. It comes with multiple layout options, a product catalog mode, and support for popular e-commerce plugins.
Porto: Porto is a highly customizable e-commerce theme with a clean and modern design. It offers multiple demos, layouts, and customization options to create unique online stores.
OceanWP: OceanWP is a lightweight and responsive theme suitable for e-commerce. It integrates well with popular page builders and offers e-commerce-specific features.
WoodMart: WoodMart is designed specifically for online stores selling products related to fashion, electronics, and more. It comes with a wide range of customization options and e-commerce features.
Electro: Electro is tailored for electronics stores and offers a clean and modern design. It includes features like product comparison, quick view, and AJAX search for enhanced user experience.
Neve: Neve is a fast and customizable theme suitable for various types of websites, including e-commerce stores. It integrates seamlessly with WooCommerce and page builders.
REHub: REHub is a multipurpose theme that works well for e-commerce, affiliate marketing, and price comparison websites. It offers various layouts and features to create complex online platforms.
Please keep in mind that themes' popularity and features can change, so I recommend visiting the official WordPress theme repository or reputable theme marketplaces to get the most up-to-date information and reviews, about wordpress themes for ecommerce, before making a decision.
WooCommerce : Seamless ecommerce Plugin for wordpress
WordPress boasts a vast repository of plugins that can enhance the functionality of your ecommerce store. From SEO optimization and social media integration to security and performance enhancement, plugins empower you to tailor your store to your specific needs. The choice of an ecommerce plugin is crucial. One of the most popular and recommended ecommerce plugins for WordPress is WooCommerce.

WooCommerce is a free plugin that allows you to create and manage an online store with WordPress. It stands as the most popular ecommerce plugin option, enabling you to set up your store, manage products, handle payments, and track orders seamlessly.
WooCommerce has many features and options that can help you sell anything online, some of the most important features and options are:
1. Product types. You can sell physical or digital products, services, subscriptions, memberships, bookings, etc.
2. Product variations. You can offer different options for your products, such as sizes, colors, prices, etc.
3. Product categories and tags. You can organize your products into groups and labels for easier browsing and filtering.
4. Product reviews and ratings. You can enable customers to leave feedback and ratings on your products.
5. Inventory management. You can track the stock levels and availability of your products.Wordpress for ecommerce, coupled with WooCommerce, provides intuitive interfaces to help you manage inventory levels, track orders, and provide customers with seamless shopping experiences.
6. Shipping options. You can set up different shipping methods, zones, rates, and classes for your products.
7. Tax options. You can configure different tax rates and rules for your products based on location, product type, etc.
8. Payment options. You can accept different payment methods from your customers, such as credit cards, PayPal, Stripe, etc.
9. Coupons and discounts. You can create and offer coupons and discounts to your customers to increase sales and loyalty.
10. Reports and analytics. You can monitor the performance of your online store by using various reports and statistics.
So, as you can see, when it comes to turning your WordPress website into a fully functional online store, WooCommerce takes the center stage. This powerful plugin seamlessly integrates with WordPress, equipping you with a suite of tools to manage products, inventory, payments, and shipping.

To install WooCommerce on your WordPress website, you can follow these steps:
1. Log in to your WordPress dashboard and go to Plugins > Add New.
2. Search for WooCommerce in the search box and click Install Now.
3. Activate the plugin and follow the setup wizard to configure the basic settings of your online store.
4. Add products to your online store by going to Products > Add New.
5. Customize your online store by going to Appearance > Customize or WooCommerce > Settings.
Optimizing Your Ecommerce Site for SEO
Once you have your wordpress ecommerce store set up you will need to attract customers to your online store. Achieving high visibility on search engines is paramount for attracting organic "free" traffic to your online store. One way to get traffic to your store is to boost your store's visibility on search engines with effective SEO (search engine optimization) strategies.
By crafting compelling product descriptions, using relevant keywords, and optimized meta tags you can achieve better rankings in the search engines such as google and bing. Better rankings means more potential customers will see your store, visit your website, and take a look at what you have to offer. More visitors, the more chances you have to make a sale.
Pros and Cons of WordPress for Ecommerce
WordPress is an awesome and versatile website platform but, like anything, there are Pros and Cons. Here are some of the pros and cons of using WordPress for e-commerce:
Pros of Using WordPress for Ecommerce: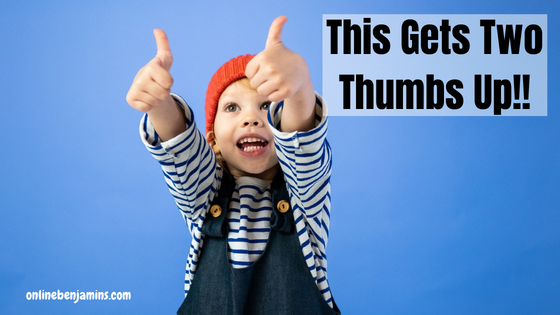 Flexibility and Customization: WordPress offers a wide range of e-commerce plugins, such as WooCommerce, Easy Digital Downloads, and more. These plugins allow you to customize your online store's appearance, functionality, and features to meet your specific needs.
User-Friendly Interface: WordPress is known for its user-friendly interface. You don't need advanced technical skills to set up and manage your e-commerce site, making it accessible for beginners.
Cost-Effectiveness: WordPress itself is free and open-source, as are many of the e-commerce plugins. This can significantly reduce initial costs compared to some other e-commerce platforms.
Vast Plugin Ecosystem: The availability of numerous plugins extends the capabilities of your e-commerce site. You can add features like SEO optimization, social media integration, analytics, and more.
SEO-Friendly: WordPress websites are inherently well-structured for search engine optimization (SEO), helping your e-commerce site rank better in search engine results.
Content Integration: If you plan to blend e-commerce with content marketing, WordPress's blogging capabilities allow you to seamlessly integrate valuable content into your online store.
Community Support: WordPress has a large and active user community, which means there's a wealth of online resources, tutorials, forums, and guides available to help you troubleshoot issues and improve your site.
Cons of Using WordPress for Ecommerce:
Scalability: While WordPress can handle smaller to medium-sized e-commerce sites well, it might face scalability challenges as your store grows very large with a high number of products and customers.
Maintenance: WordPress requires regular updates for both the core software and plugins. This maintenance can sometimes lead to compatibility issues or security vulnerabilities.
Security Concerns: Due to its popularity, WordPress can be a target for hackers. However, staying up-to-date with security patches and using reliable security plugins can mitigate this risk.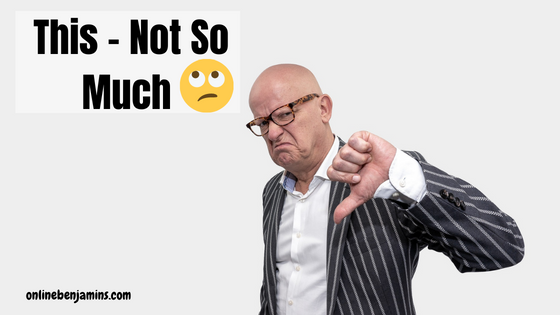 Performance: Depending on the number of plugins and the complexity of your e-commerce site, WordPress could experience performance issues. Proper optimization and hosting choices can help alleviate this.
Learning Curve for Advanced Features: While basic setup is user-friendly, advanced customizations might require some knowledge of coding, which could be a challenge for non-technical users.
Dependency on Plugins: While plugins extend functionality, relying heavily on third-party plugins can lead to compatibility issues, especially as plugins may not always be updated at the same pace as WordPress itself.
Hosting Requirements: To ensure a smooth e-commerce experience, you'll need reliable and potentially more expensive hosting, especially if your store gains significant traffic.
In summary, using WordPress for e-commerce offers flexibility, customization, and a user-friendly interface, along with a wide range of plugins. However, it also requires careful maintenance, security considerations, and potential technical challenges. When choosing WordPress for e-commerce, it's essential to assess your business's specific needs and capabilities to determine if it's the right fit.
WordPress for Ecommerce Frequently Asked Questions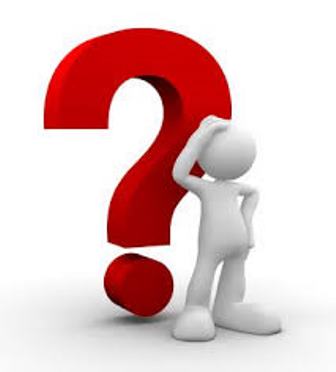 How much does WordPress for ecommerce cost?
WordPress itself is free, but costs may include hosting, domain registration, and premium themes or plugins.
Can I migrate my existing ecommerce store to WordPress?
Yes, many platforms offer seamless migration tools to transition your store to WordPress.
Are there any limitations to customization?
While WordPress offers extensive customization, complex customizations may require technical expertise.
What is the best hosting option for WordPress ecommerce?
Popular hosting options include Wealthy Affiliate, Bluehost, Hostgator, SiteGround, and WooCommerce Hosting.
Can I integrate third-party payment gateways?
Yes, WordPress for ecommerce supports various third-party payment gateways for secure transactions.
Are regular updates necessary for plugins and themes?
Yes, regular updates ensure security, compatibility, and optimal performance of your store.
WordPress: Where Your Ecommerce Journey Begins
Embarking on the ecommerce journey is exciting, and WordPress provides the perfect platform to transform your dreams into a thriving online store. With its intuitive features, endless customization possibilities, and robust support system, WordPress sets the stage for your ecommerce success. With WordPress and WooCommerce, you can create an online store that suits your needs and preferences.
WordPress is a great platform for ecommerce because it is easy to use, SEO-friendly, secure, scalable, and flexible. And, incorporating WordPress for ecommerce into your online business strategy can revolutionize your store's performance and growth potential. From creating a captivating storefront to implementing SEO strategies and offering exceptional customer support, WordPress equips you with the tools needed to thrive in the competitive ecommerce landscape.
If you want to learn more about WordPress for ecommerce or need help with setting up your online store with WordPress, you can check out my #1 recommended online business platform, Wealthy Affiliate. There you will find the best tools, training and support to build your own online ecommerce business. The Best part is: It's FREE to check out so you can try it and see if it's for you with zero risk.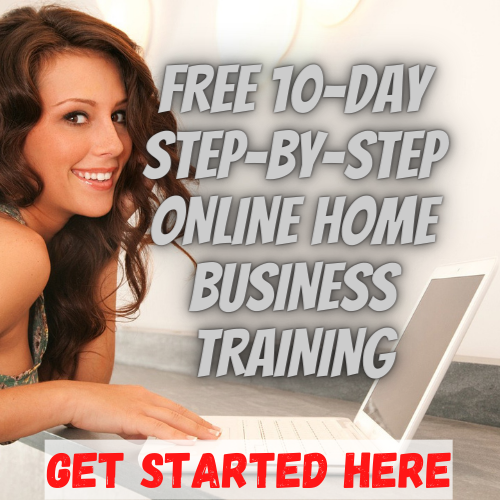 I'm Looking forward to working with you,


Rex
P.S. – Thanks so much for checking out our blog we really appreciate it. Just so you know, we may receive a commission if you click on some of the links that appear on our site. This helps us keep our content free and up-to-date for everyone. We appreciate your support!
P.P.S. If you have any questions or are unsure of anything, I am here and I promise I will get back to you on all of your questions and comments. Just leave them below in the comment section. Follow me on Twitter: @onlinebenjamin1, Instagram: dotcomdinero, and Facebook: Online Benjamins