Have you seen the new course on how to make money with YouTube? It's by the successful young "YouTuber" Matt Par and is called Tube Mastery and Monetization. Now, everybody's heard of YouTube. You've probably spent your fair share of time watching videos on YouTube yourself. I mean, there is everything on there, from stupid and silly to serious and helpful. And, many of those channels are making a full time income for their creators. Advertisers pay money to place those annoying ads in YouTube videos and the creators get a portion of those advertising dollars.
YouTube creators also place links in the video descriptions for various products they "review", and if you buy through those links, they earn a commission. Also known as Affiliate Marketing, it's just another way people are making money from their YouTube Channels. In fact, YouTube can become a real, profitable and long-term business. Would you like to known how they do it?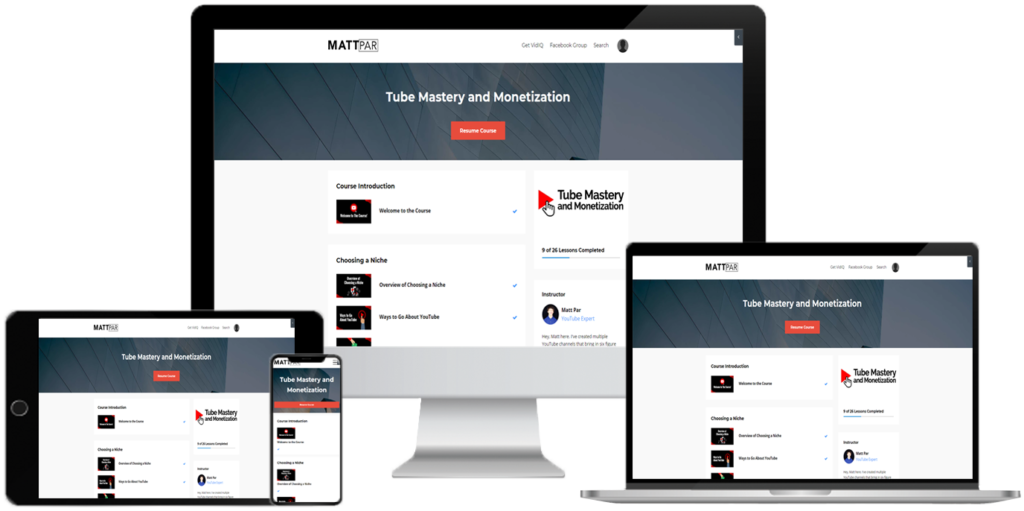 As you might expect, with this rise in popularity, there are a lot of courses being sold on how to make money with YouTube. Problem is, how to determine which ones are legit and which are just SCAMS. Unfortunately, most are the latter. But, there are some legit courses, and you absolutely can make a lot of money with YouTube. Matt Par's Tube Mastery and Monetization is one of the better courses and we are going to dig into it here and see exactly what its all about, how it works and is it LEGIT or not? While we're at it, we'll compare it with my #1 recommended training platform for YouTube and much more.
QUICK SHOT:
Tube Mastery and Monetization is an excellent course on how to start a YouTube channel and make money from it. Created by successful YouTuber, Matt Par, his course includes seven step-by-step video training modules covering how to start a successful YouTube channel using his proven system. In addition to the course, you get access to a private members only mastermind group. Tube Mastery And Monetization is priced at $997 which makes it an expensive purchase but it does come with a 60 day "no questions asked" refund policy. So, it really is risk free and I give it an overall rating of: 82 OUT OF 100 – HIGHLY RECOMMENDED.
Tube Mastery and Monetization
Step-by-Step Video Training
Proven Successful Techniques
Active Facebook Support Community
60-day Money Back Guarantee
Price
What is Tube Mastery and Monetization?
---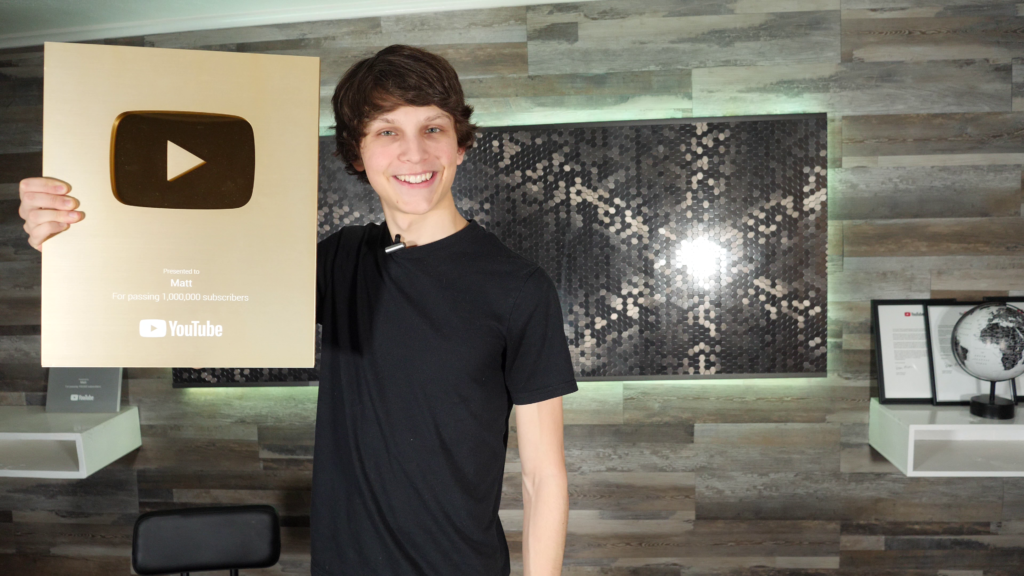 Product :

Tube Mastery and Monetization

Website:

go.mattpar.com

Product Owner:

Matt Par

Product Price:

$997 One Time

Niche:

YouTube Marketing

Money-Back Guarantee:

60 Days (no questions asked)

Overall Rating:

82 out of 100 – RECOMMENDED
Tube Mastery And Monetization is a course created by Matt Par, a very successful young "YouTuber", who earns six figures from his YouTube channels. Matt's course teaches you how to build a successful niche YouTube channel. It is a step-by-step 7 module video training program on how to start making money with YouTube by making Videos without ever having to show your face.
Who Exactly is this "Kid" Matt Par?
Matt Par started his first YT channel at the age of 14. Two years later, he was having 100K subscribers and was earning almost five figures per month using monetization strategies that are available to anyone. The channel is called Make Money Matt, and by the time of writing this review, his channel counts 150,000 subscribers. Today, he has multiple channels and makes six figures from them.
What's unique about Matt is that he is a real guy. He's not some full of BS guru trying to sell you a hyped up dream about making millions overnight. Instead, he has developed a course with very realistic goals and expectations that is concentrated on helping you to duplicate his methods and successes, while avoiding the mistakes that cost him a lot of both time and money.
How Does Tube Master and Monetization Work?
---
Matt's YouTube Mastery and Monetization course teaches a simple formula for making money with YouTube without even having to show your face. The main focus of the course is to show you how to choose a profitable niche for your channel, create content, and upload it to YouTube, all in the best way possible to get rankings, traffic and eventually money.
Once you get your videos to start ranking and you generate some traffic, you can begin to monetize your channel with ads, affiliate promotions, etc. which he also covers in the course. The course consists of a seven module video training all taught by Matt Par himself. The videos are on demand and easy to follow. Inside the Tube Mastery And Monetization training, you will discover how to:
Choose your niche
Set up your YouTube channel
Upload videos to YT
Grow your channel
Monetize your videos
Scale your income
The Tube Mastery and Monetization Training Modules:

This is not your typical "course". They provide you with everything you need to be successful. So you can start a profitable YouTube channel by learning all the necessary skills needed to start with the right niche and then scale that channel to the next level. Then repeat the process as many times as you like building yourself multiple streams of passive income.
Module 1: Overview of the Blueprint
The first training module, you'll get an overview of the course and learn more about Matt and about his success with YouTube. Also, he's going to give you a tour of the member's area and lead you into the course itself. You'll get an overview of the course and a basic outline of what and how you will be learning.
Module 2: Choosing a Niche
Module 2 of Tube Mastery and Monetization is all about choosing a niche. You will go step-by-step through the process of how to do proper market research. The ultimate goal is to choose a niche you like but also has potential to be profitable. Included in this module as a bonus is a list of 100+ Profitable Niches.
Module 3: Setting Up Your Channel For Success
In this module you will learn how to plan and organize your content (videos) using Matt's 33 rule. You will also get an introduction into basic YouTube SEO (search engine optimization) using long-tail keywords to get your videos ranked faster.
The 33 Rule and how to use it
The Best YouTube Tool Ever Made
My Secret SEO Keyword Process
Planning Your Content Strategy
Module 4: Uploading Videos
Module 4 is the Content Creation training where you learn how to create your videos and upload them to your channel. Module 4 training explains how to:
systemize your videos
where to find free content
how to edit videos for free
create a high click-through rate thumbnails
Module 5: The Growth Module
Module 5 is all about understanding YouTube Analytics and the YouTube Algorithm. In addition, Matt will teach you how to create viral videos and upload them to your channel.
Module 6: The Monetization Module
Finally, in module 6, you learn how to make money with your YouTube channel. And, Matt has some techniques for making more money than most YouTubers.
How to Make Money as a YouTuber
The Various Ways of Monetizing Your Channel
Matt's Personal Favorite Way of Making Money Utilizing YouTube
Module 7: Scaling Your Channel
Module 7 is where you will learn how to turn YouTube into a full time income on autopilot. The training covers how to hire content creators to produce and upload the videos so you can concentrate on another profitable niche for a YouTube channel. From there it is a simple matter of copy and paste, rinse and repeat. Matt has done it 10 times already himself, so he knows what he is talking about.
If you think you may have an interest, Matt has put together a FREE training Webinar. You can check it out by clicking on the button below. It is totally free, you have nothing to lose and you just might find what you need to be a successful YouTuber.
How Much does Tube Mastery and Monetization Cost?
The course is priced at $997 but you can get a 50% discount by clicking here and using the coupon code 500OFF. You'll need to click one of the green buttons on this page and when you get to checkout just enter "500OFF" under "voucher code". Now, $497 is still a lot of money and if your still concerned, Matt does offer a full 60-day "no questions asked" refund policy.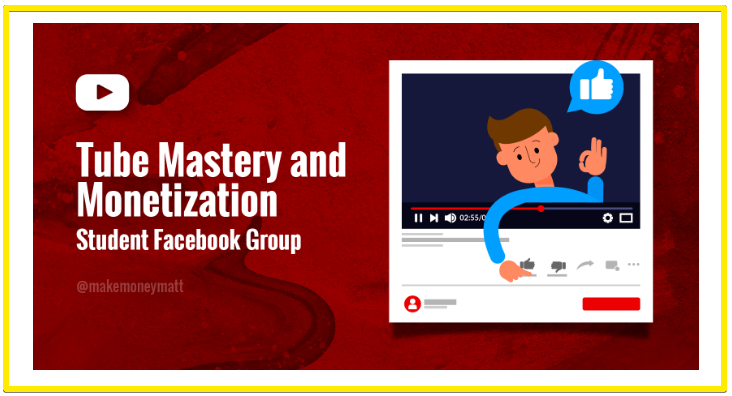 So, if you don't like it for any reason, you can get your money back. It really is a great risk free deal on a great YouTube course. Also, once you sign up to Matt's course, you will have instant Access to The Tube Mastery Mastermind Group. A private members only group where you can strategize and get help from other members and from Matt himself.

Who is Tube Mastery and Monetization for?
---
Tube Mastery and Monetization is for everyone interested in building a YouTube channel. In particular, those who want to make money from YouTube. This is a complete step-by-step video training course for everyone from raw beginners to the seasoned YouTube veteran who just wants to scale their channel and income to the next level.
Now this course is perfect for the camera shy out there. Matt's techniques focus on content creation where you never have to show your face. So, if you have always wanted to make money on YouTube but don't want to be on camera, this course is perfect for you.
There are hundreds of thousands of YouTube channels, but relatively few that actually make any significant income. Matt's Tube Mastery and Monetization course will give you the skills and training you need to be one of the successful and profitable YouTubers. You will learn what to do, and more importantly, what not to do.
Can You Make Money with Tube Mastery?
---
My answer is almost always the same, "YES BUT". It depends on you and how serious you are and how much work you are willing to put in. If you follow the training, apply what you learn and put in the time, effort and work, you can make a lot of money with this course. It is also possible you'll make nothing. It really is up to you. It is a legit course with proven methods for making money with YouTube. But, only you can make it happen. Buying the course will do nothing until you do.
Matt is not like so many of the other "gurus" out there. He makes no grand claims of over-night success or easy money. He doesn't flash screen shots of his earnings or fancy cars and houses. Matt even offers a Free Webinar where he lays out the entire contents of the course so you can check it out before you buy.
I highly recommend Matt Par's Tube Mastery and Monetization course if you are serious about building a profitable YouTube channel. Matt's Tube Mastery and Monetization is by far the best YouTube course currently out there. However, let's be real here, starting a YouTube channel will take work and effort. It is a lot of fun, but it is also a lot of work. It will take time to get everything set up, do the market research and produce the content.
If you are new to YouTube, a lot of what you will learn will be brand new to you and maybe a bit confusing, so it may take a few months before you start to see any results. And, Tube Mastery and Monetization is not cheap. You will also need to be prepared for some additional expenses down the road for hiring content creators etc. You should realistically be prepared to invest approximately $3000 in your YouTube business. Now, if you do the work and follow the training you will make many times more than that, but just be aware that starting a business, any business, takes money.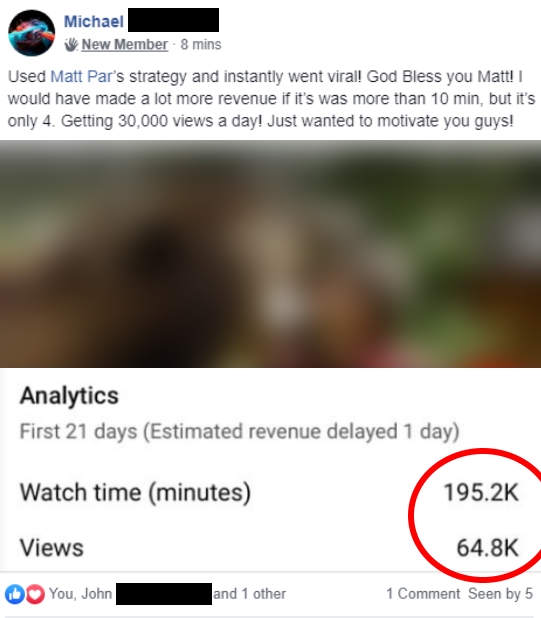 Tube Mastery and Monetization Pros and Cons
---
The table below is what are, in my opinion, the Pros and Cons of Matt Par's Tube Mastery and Monetization course. If you are interested, I suggest you click on the red button below and check out Matt's FREE webinar where he will lay out the entire course for you. Then you can decide for yourself. It is, after all, your money and your business.
| Tube Mastery Pros | Tube Mastery Cons |
| --- | --- |
| Poven successful techniques | Expensive up front cost |
| No need to go on camera | Extra Expenses needed for outsourcing |
| Step-by Step video training | Hiring and outsourcing may be intimidating |
| Private Facebook Group for Support | |
| 60-day "no questions" Money Back Guarantee | |
Tube Mastery and Monetization includes the following bonuses as part of your purchase.
List of 100+ Profitable Niches & Example Channels. How to choose the best and most profitable niche. Matt will give you a list of over 100 profitable niches and examples of profitable channels in those niches.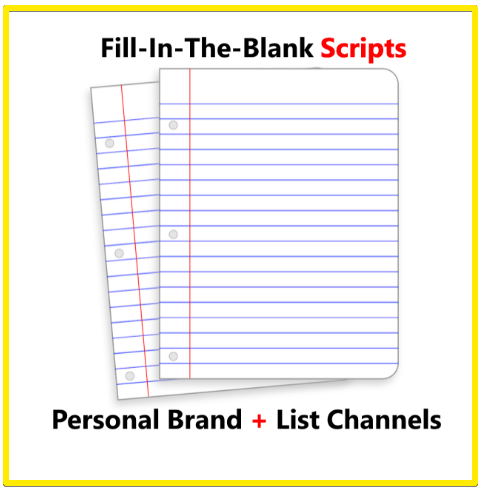 Matt's Fill-In-The-Blank Video Script Templates. These video script templates will help you to organize the creation of your videos. And, when you start outsourcing your content, make it much easier for your content creator as well. Matt gives you both personal brand channel AND list channel templates.
Finally, Matt will include his Tube Channel Case Studies (Value: $97) which covers numerous channel case studies in different niches to help you to see for yourself what a successful channel looks like and decide which niche you should choose for your channel.
Tube Mastery & Monetization vs Wealthy Affiliate
---
The table below is a side by side comparison between Matt Par's Tube Mastery and Monetization and the Wealthy Affiliate Platform. At Wealthy Affiliate you will get the tools, training and support you need to build a real, profitable and long-term online business. Not only is there training YouTube, but all aspects of online marketing and business from blogging and website development to SEO, paid ads, affiliate marketing and so much more. If you would like more information on the Wealthy Affilitate Platform and how it works, you can read my full review of the platform here, or click the button below and test drive it FREE for 7 days and see for yourself.
Tube Mastery and Monetization: The Final Verdict
---
Tube Mastery And Monetization Course Is a very Comprehensive course covering all the essential steps to success with YouTube. Matt leaves no stone unturned. And, most importantly, his course is based on a proven blueprint that he himself is still using to create YouTube channels and to make money. The course is straight to the point and designed to help you avoid the mistakes and pitfalls that can cost you precious time and money.
Tube Mastery and Monetization is a great course for starting a YouTube channel from scratch and building a passive income. It's probably the best course currently available on YouTube monetization.
Matt Par's Tube Mastery and Monetization is a 100% legitimate course and Matt not only teaches the course, but he has done it himself and is an expert on this topic.
If you follow the training, and put in the work and effort, it's very possible that you could duplicate his success.
I give Matt's course an overall rating of 82 out of 100 – HIGHLY RECOMMENDED.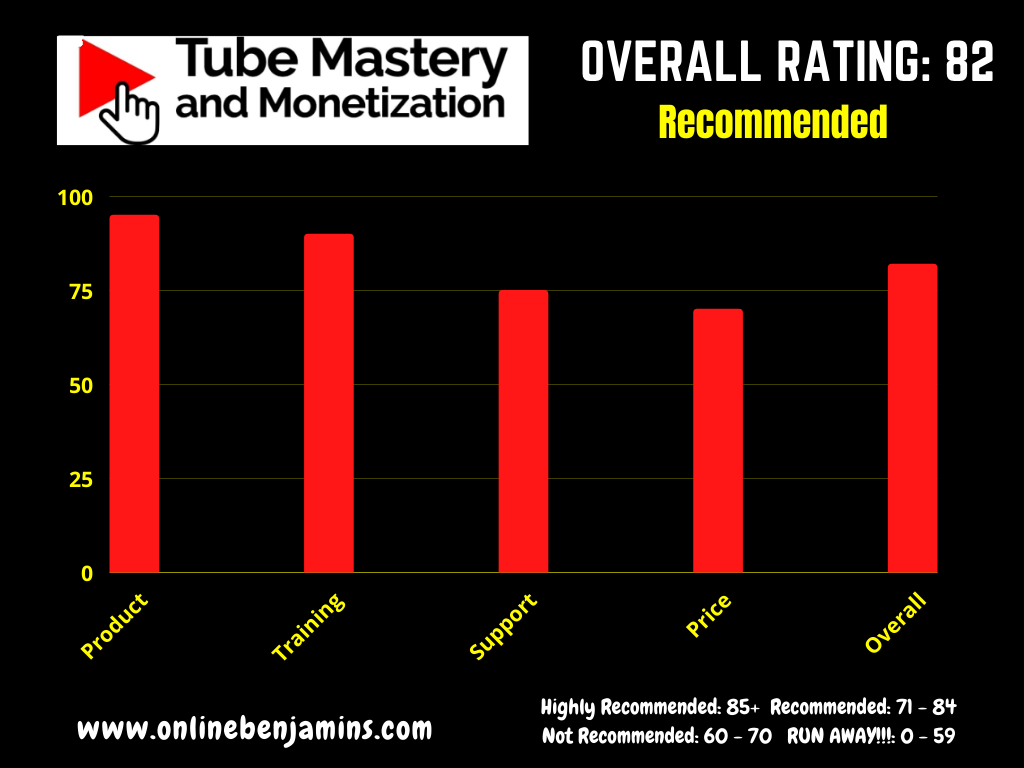 The one draw back that I have is that Tube Mastery and Monetization is an expensive course. You do have his 60-day, no questions asked, money-back guarantee, but even with the "500off" code, $497 is still a lot of money for some folks. Also remember, you will need to set aside additional funds for scaling and outsourcing to fully benefit from Matt's course.
All that being said, you can subscribe to Matt's YouTube channel and learn a tremendous amount about YouTube there for FREE. 😉 Apply what you learn there, then when you can afford it, purchase Tube Mastery and Monetization.
I'm Looking forward to working with you,
The $10k Per Month Affiliate System and FREE Training
A Proven Business Plan
Hi, I'm Rex McMahon, Affiliate Marketer and Entrepreneur.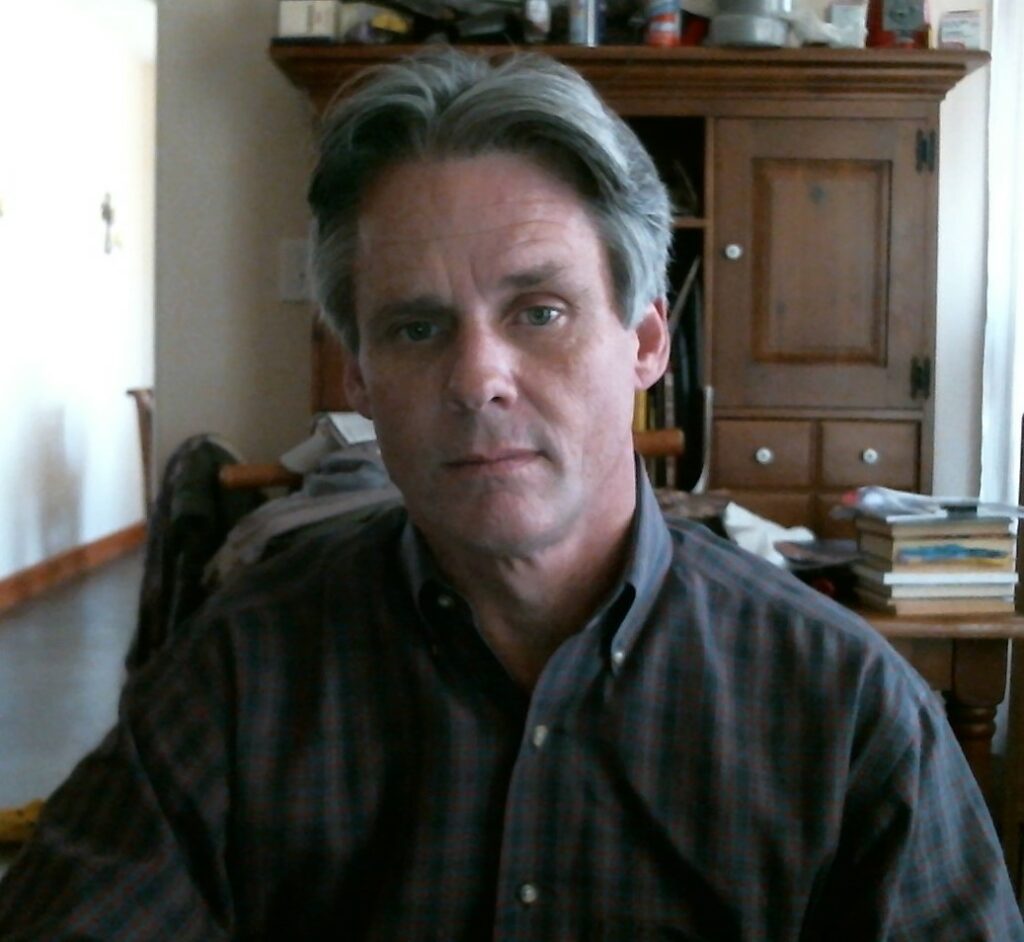 Join me and over 75,000 Others and Follow The Super-Simple Four Step System we Use To Sell Products Online Each and Every Day Like Clockwork! Best of all, It's FREE and it Works!
Rex
P.S. Again, Wealthy Affiliate is COMPLETELY FREE to get started. No catch, no obligation, no bait and switch. I will personally be in touch with you upon joining to offer my support and guidance to help you get up and running online.
P.P.S. If you have any questions or are unsure of anything, I am here and I promise I will get back to you on all of your questions and comments. Just leave them below in the comment section. Follow me on Twitter: @onlinebenjamin1, Instagram: dotcomdinero, and Facebook: Online Benjamins