What is a Multi Level Marketing Scheme you ask? if you are asking this question, you probably just got one of those calls. You know the ones. Some long-lost friend you haven't heard from in years, or some distant relative, just called you out of the blue to "catch up with you". At first, it seems sincere, but then…….
All of a sudden, they launch into this robotic sounding dialogue about being your own boss and escaping the nine to five by becoming an independent distributor for this awesome network marketing opportunity they just came across. And, when the saw it they thought of you and sharing this money making business with you.
Guess what, more than likely, you have just been pitched a multi level marketing scheme. There are hundreds and more popping up every day with promises of riches and financial freedom. Problem is, most people never make any money, and in fact many end up losing money in these Multi level marketing schemes.
I Know, I've joined a few in my time, and like most people lost money. And, all of my friends and relatives started avoiding me. 😉 So, what exactly is a Multi level marketing scheme and is it a legit business model? First we need to define Multi Level Marketing.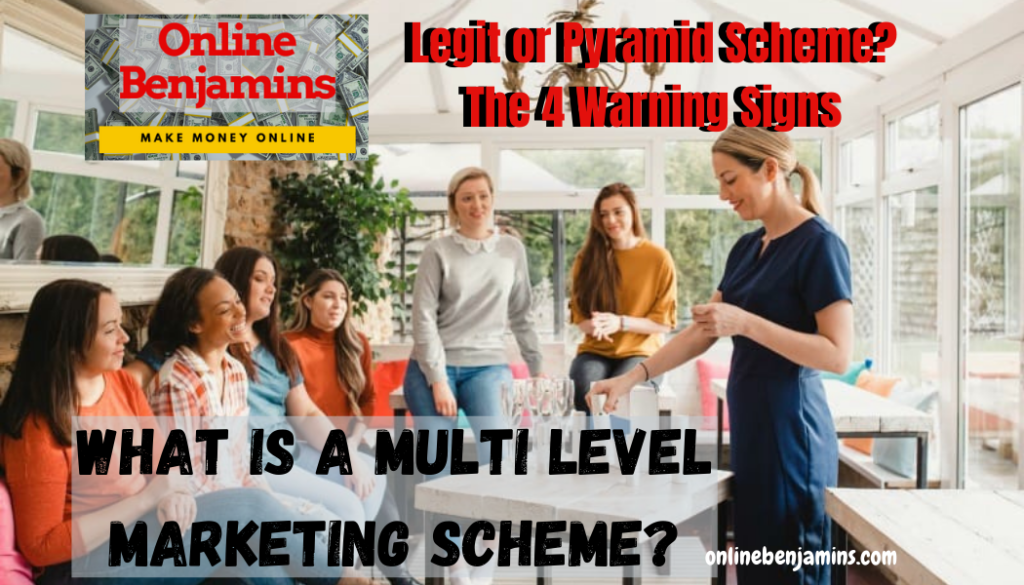 Quick Summary
A Multi Level Marketing Scheme is a controversial business model where participants sell products and or services of a company as independent sales people or distributors. The business model typically pays it's distributors with two streams of income. 1.) by the differenced between what they can sell the products for at retail and the price they pay the company (wholesale) for the products. And, 2.) by paying distributors a commission on the sales of other new participants they recruit. Also know as their "downline". There are many legal and legitimate Multi Level Marketing companies. But, when the focus becomes primarily on recruiting new members and not on selling product, you may be dealing with an illegal Pyramid Scheme.
What is a Multi Level Marketing Scheme?
---
What is Multi Level Marketing (MLM)?
Multi-level marketing (MLM), also called network marketing or pyramid selling, is a controversial marketing strategy for the sale of products or services where the revenue of the MLM company is derived from a non-salaried workforce selling the company's products or services, while the earnings of the participants are derived from a pyramid-shaped or binary compensation commission system. An MLM strategy may be an illegal pyramid scheme. In multi-level marketing, members or distributors' earn commissions in two ways. First, by selling products or services directly to customers. And second, by commissions from the sales of other distributors' they recruit into the MLM known as their "downline".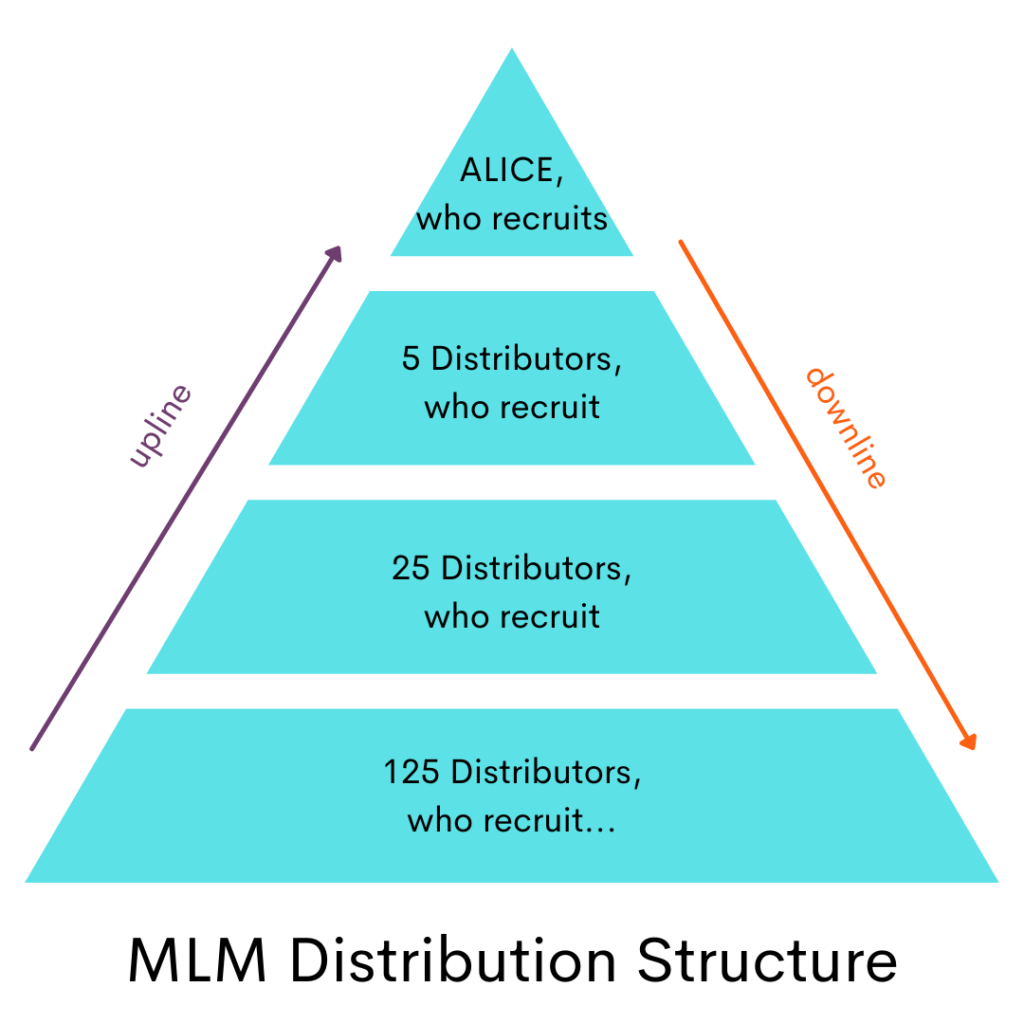 Multi Level Marketing (MLM), also known as Network Marketing or direct marketing, is a business model that involves selling products and or services to family, friends and acquaintances and recruiting other people to do likewise. Once you join an MLM program you become an independent distributor of their products or services. As a distributor, you will be selling the companies products directly to other people either from your home, the customer's home or online.
With most Multi Level Marketing companies you will be encouraged to recruit new distributors' and for each one you personally recruit, you will be paid a commission on all of their purchases and sales. Those distributors' you recruit, and those that they then recruit become part of your "downline". In fact, for many MLM opportunities, this is where the bulk of the distributors' compensation comes from. And, in those cases, you could be looking at an illegal pyramid scheme.
IMPORTANT NOTE: Most people who join Multi Level Marketing companies make little or no money. In fact, many will lose money. According to a report that studied the business models of 350 MLM companies in the United States, published on the Federal Trade Commission's website, at least 99% of people who join MLM companies make little or no money.
In some cases, people believe they've joined a legitimate MLM, but it turns out to be an illegal pyramid scheme and they end up losing everything they've invested. Which raises the questions: Are Multi Level Marketing businesses legit? And, how to tell if you are dealing with an illegal pyramid scheme?
Multi Level Marketing vs Pyramid Scheme
---
Multi Level Marketing is sometimes compared to a Pyramid Scheme. Now, there are many legal Multi Level Marketing companies, some of which have been around for decades. But, when a MLM focuses primarily on recruitment rather than selling any actual products or services, you may be looking at an illegal pyramid scheme.
Avon is an example of a legitimate, legal multilevel marketing company that has been around for decades. The company operates under a direct sales model where a network of independent distributors' sell their products through presentations or one-on-one settings in homes or businesses.
Like many multi level marketing businesses, Avon does not operate a physical retail location. They instead, provide tools and resources to their independent distributors' who do business from their homes. There are many legal multi Level companies around the world like Tupperware, Amway, Mary Kay, and Pampered Chef just to name a few. And all of them focus on sale of actual products and services.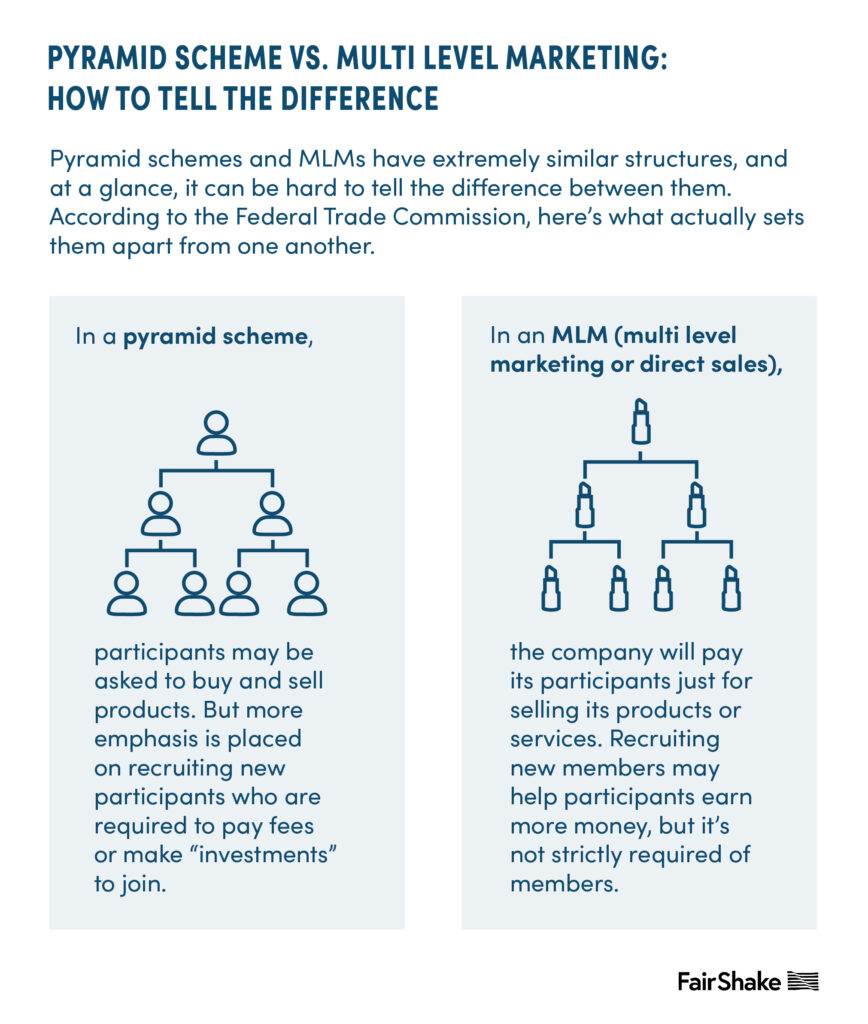 How to Identify a Pyramid Scheme
When a Multi Level Marketing company begins to focus primarily on recruiting new members as the primary compensation model, then you may be dealing with an illegal pyramid scheme. The following are some warning signs of a pyramid scheme: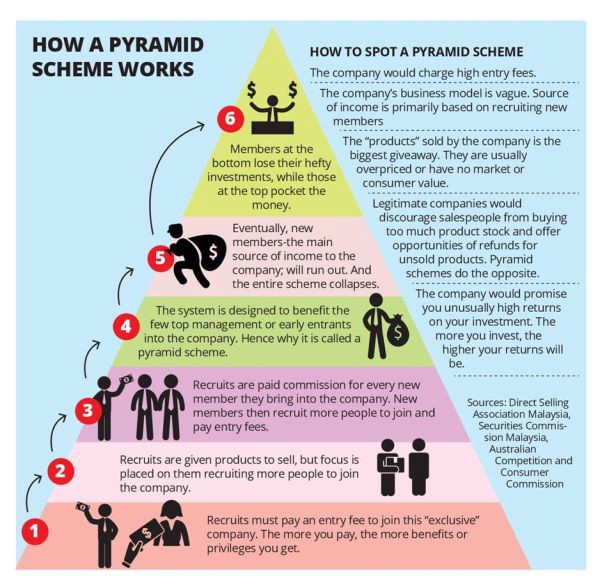 Extravagant claims of earnings and success. Nobody can legally guarantee earnings or success.
They emphasize recruiting new members for your downline as the way to make the real money. Watch out. To be a legal MLM you should be able to make money just by selling the product.
They use high-pressure sales tactics, play on your fear of missing out, need your decision now before you can take time to study the company yourself. Run away. If they need to pressure you, it's not legit.
Distributors end up buying more products than they want or can resell, just to stay "active" or to qualify for bonuses or other rewards. A good way to end up losing money.
Some Multi Level Marketing companies may start out a legitimate legal opportunities, but then over time, evolve into more of a pyramid scheme. Companies like Herbalife and Advocare have had to pay huge multi million dollar settlements in recent years for just that. So, keep an eye out and stay on your guard always. If it seems too good to be true, more than likely it's a pyramid scheme.
Can You Make Money with Multi Level Marketing?
---
Yes, you can make money with Multi Level Marketing, there are many who have. Unfortunately, like many business opportunities, it is much harder to do than the presentation or sales pitch would indicate. As the Federal Trade Commission reports, less than one percent of MLM participants make a profit. In other words, More than 99 percent lose money instead. Not very good odds if you ask me. And the last thing any of us wants is to get involved in some make money SCAM.
Most Multi Level Marketing companies target women like stay-at-home moms and military wives. The have "parties" where they sample products and recruit new members. And who doesn't like to go to parties. It becomes a social function rather than a business for many.
Of the 350 MLMs studied by the Federal Trade commission, every one of them was recruitment driven and total compensation was top-weighted. Meaning that those at the top made the most profit, and mostly at the expense of a revolving door of new members.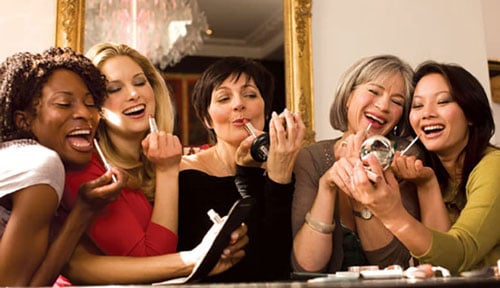 So, can you really make money in an MLM? The short answer is yes, but in reality, less than one percent of members actually make those high earnings you see in an MLM's promotional materials or at their meetings or "parties". Most members don't make any money and some lose money.
Average Income for Multi Level Marketing: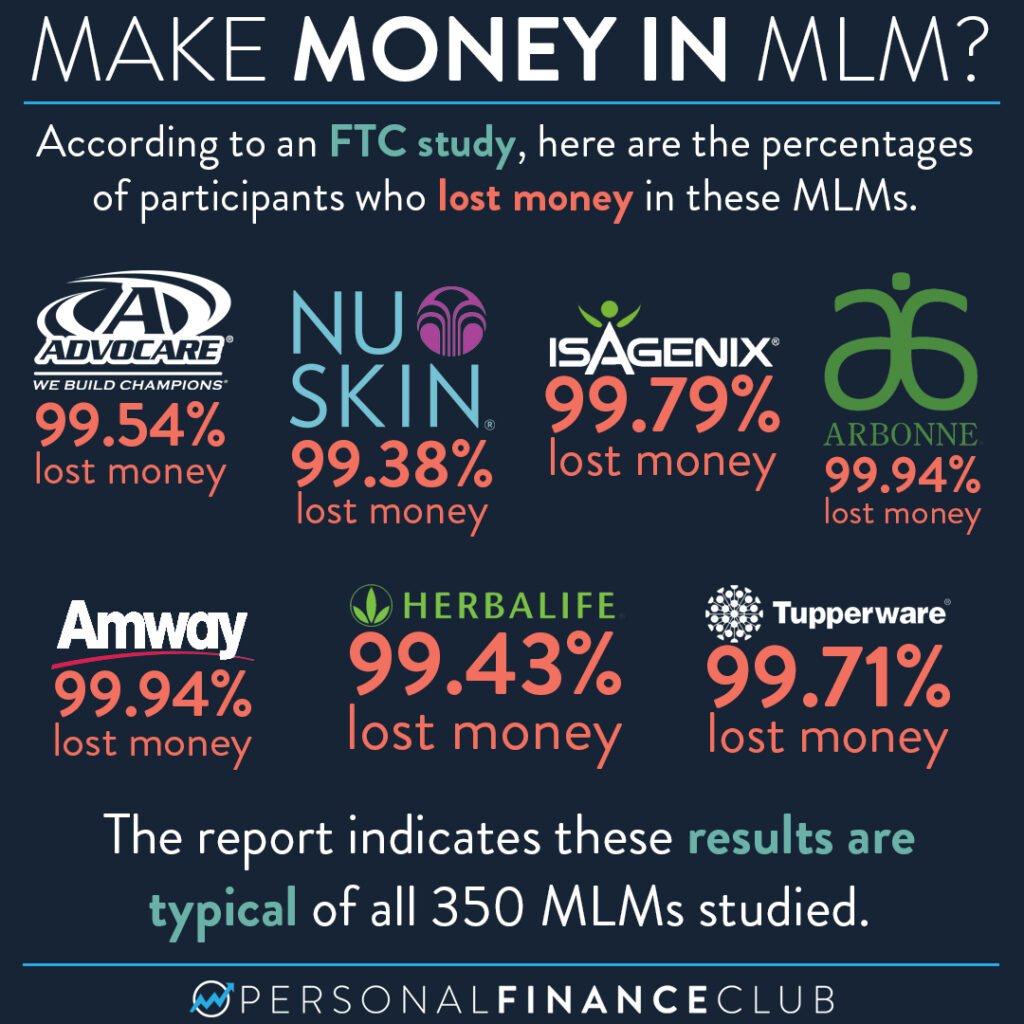 In fact, according to 2020 study by MLM business statistics, only one-quarter (25%) of people who join a multilevel marketing scheme manage to make money. Of this 25%:
14% make less than $5,000,
6% make between $5,000 and $9,999,
3% make between $10,000 and $24,000,
3% make $25,000 or above,
and only 0.05% make $100,000 or above.
The remaining 75% of the members make no money, or worse, lose their money. Very poor odds, and it's not necessarily all the Multi Level companies fault.
Like any business, making money with a Multi level marketing company is hard work and lots of it. Too many people are looking for easy money or get-rich-quick opportunities that don't exist. Who then, is a Multi Level Marketing Business for?
Who is a Multi Level Marketing Business for?
---
It takes a special type of person in order to be successful in Multi Level Marketing. You need to be outgoing, friendly, talkative, personable and basically an extrovert. You are, after all, a salesman for the company or opportunity. It's very hard to be successful in Multi Level Marketing if you an introvert.
You will need to be able to handle rejection. Lots of rejection. As most sales people will tell you, you get far more "nos" then you get yeses.
And, since most MLMs encourage you to recruit your family and friends, many of those nos will come from them. They may actually start to avoid you for fear of your recruiting efforts.
There will be costs involved in joining a MLM opportunity. Make sure you have the finances to afford things like initial inventory, training materials, promotional materials and costs to host parties and travel to and from potential customers homes.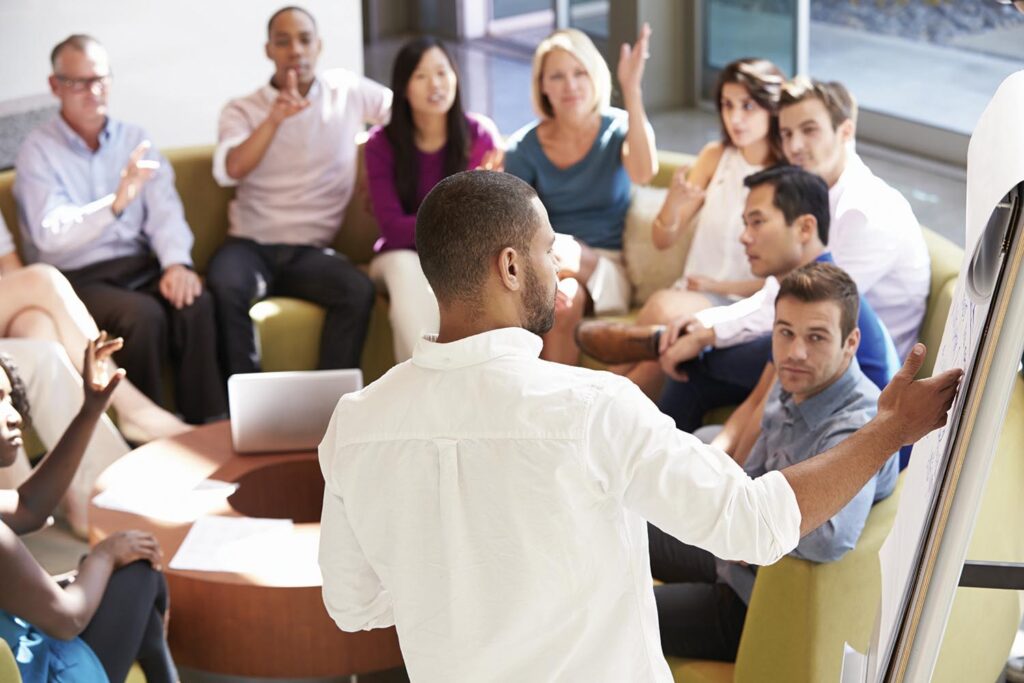 And, as with any home business, you will have all the responsibilities of running your own business. From marketing, bookkeeping, recruiting, sales, inventory control and more. You will need to stay organized and be able to handle many tasks at once in order to be successful. A proper personal assessment and business plan will go along way in building a business of any kind. The following Tips will help you stay focused and increase your chances of success with a Multi Level Marketing business.
Research MLMs and be realistic with your expectations.
Find a Product You Love.
Be Honest and Ethical.
Don't over recruit Your Friends and Family look outside your circle.
Research and Identify Your Target Market for the products.
Share Your Product Everywhere and Every day in Person, Online, on Social Media.
Sponsor, Don't Recruit – Help Your Downline Become Successful
Set Business Goals then Make a Plan to Reach Your Goals.
Learn How to Market – Find Products that Solve People's Problems then Sell the Solution.
Keep Accurate Business Records – Inventory, Expenses, Sales, Commissions and Contacts.
There you go, if you have an outgoing personality, are a natural salesman, love going to and hosting parties and giving presentations, and are very detailed and organized, then a Multi Level Marketing Business could be for you. If that's not you, take a look at my #1 recommended home business opportunity by clicking the button below.
Multi Level Marketing Business Pros and Cons
---
In the tables below I've listed what are, in my opinion, the Pros and Cons of Multi Level Marketing Business. If you are considering joining a Multi Level opportunity, please do your due diligence before you take the plunge. Only you know if it is the right opportunity for you and your personality and budget.
Multi Level Marketing Business Pros and Cons
Multi Level Marketing Pros
Can Start with Minimal Investment
Work From Home Opportunity
Can make extra money
Multi Level Marketing Cons
Most members make little to no money
Friends and Relatives will start to avoid you
Products are often over-priced compared to stores
Must deal with a lot of rejection
Some MLMs turn out to be Pyramid Schemes
The Best Alternative to Multi Level Marketing
---
If you are interested in learning how to build a real, long-term and profitable home business. But, you don't like the thought of having to pitch the opportunity to all of your friends and relatives. Or buy and sell over priced soaps and supplements then take a look at my #1 recommended alternative to multi level marketing, called Affiliate Marketing.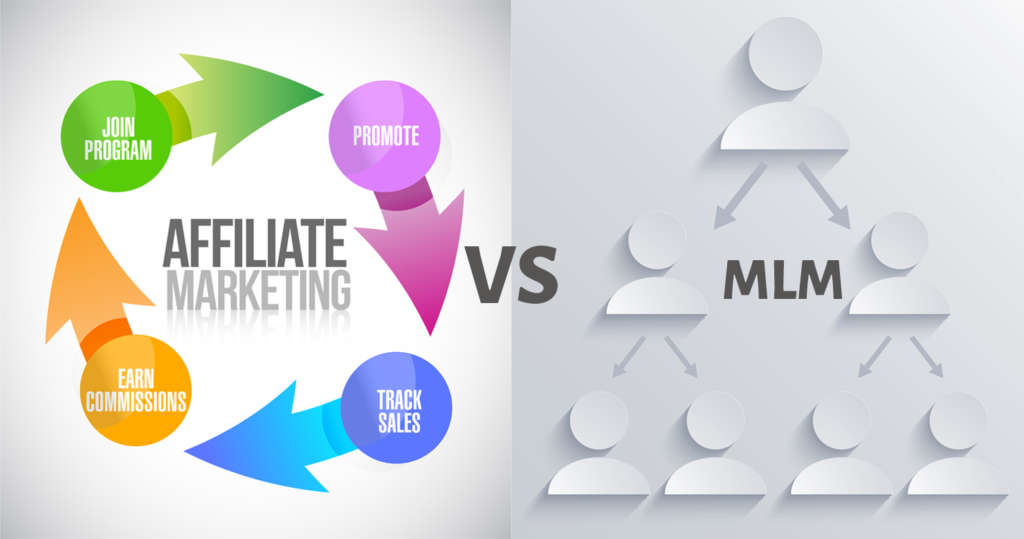 As an affiliate marketer, you earn commissions for promoting other people's products and or services.
The Best part is, there is no recruiting of other distributors', and there's no inventory to buy or products to ship or deliver. The product owners take care of shipping, returns and customer service.
With the tremendous growth of the internet, and the recent pandemic, people the world over are searching and shopping online. If you have a smart phone or computer, and an internet connection, you can launch your very own affiliate marketing business from home or anywhere in the world by harnessing the power of the internet to promote affiliate products and offers.
Now, this is not get-rich-quick, or easy money. It takes work, just like any real business, but with the right tools, training and support you can truly build a full time-work from home business and leave the rat race behind. Cool thing is, you can learn how for free. Some friends of mine have put together an affiliate marketing training course called Commission Academy.
Commission Academy is completely free and no one will ask for your credit card. Just enter your email and a password and you are in. And, by the time you complete the training, you will know how to start an affiliate marketing business, and if it's right for you or not. You have nothing to lose, nobody to recruit, and no inventory to buy. Just click on the picture on the right and get started today.
Multi Level Marketing: Final Thoughts
---
Multi Level marketing "opportunities" have been around for decades. Many come and go, but a few have lasted like Amway, Avon, Shaklee, Pampered Chef, and Mary Kay. Unfortunately, most people who get involved with a multi level business make no money, or worse, lose money.
It's a hard sell as most of the products offered are very over priced when compared to similar products at your local stores. You also need to have a tough hide as you will deal with lots of rejection from family, friends and strangers when trying to recruit new members to your "downline".
There is no denying however, that there are some success stories. Usually the early entrants those with the most people in their downlines make a lot of money. But for the rest, there aren't enough people in their circle of friends, relatives and acquaintances willing to fork over the money to join the "opportunity". As a result, most get discouraged and quit. Leaving them nothing but an empty bank account and maybe some very high priced soap and cosmetics.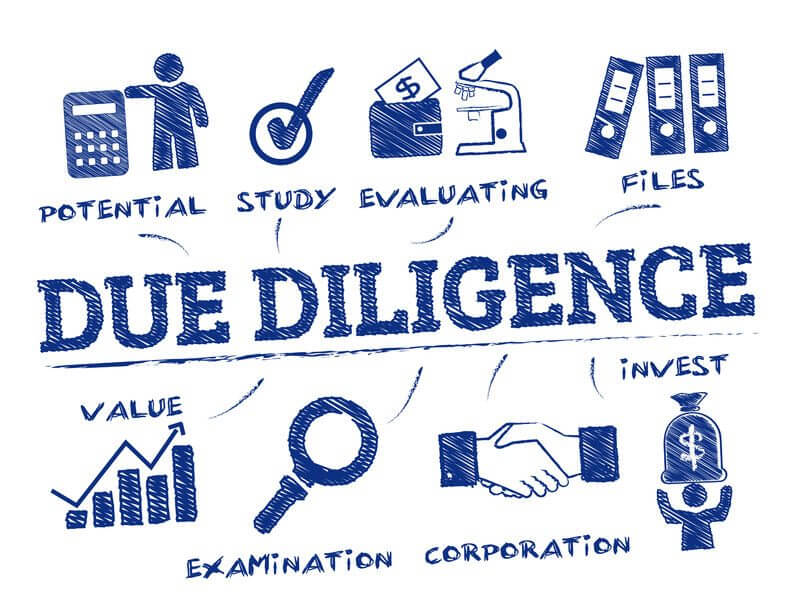 If you have any comments, questions, suggestions or ideas please leave them in the comment section below and I will get back to you ASAP. Do you have experience with Multi Level marketing, good or bad? Put that in the comments as well. If you have a Multi Level opportunity you would like me to look into for you, just leave it below and I will be happy to evaluate it.
If you are interested in learning more about affiliate marketing, check out the training at Commission Academy, or you can read my insiders review of Commission Academy and it will clear up a lot of your questions. As always, I am happy to help If I can and I wish you much success and happiness.
I'm Looking forward to working with you,


Rex
P.S. Again, Commission Academy is COMPLETELY FREE to get started. No catch, no obligation, no bait and switch. I will personally be in touch with you upon joining to offer my support and guidance to help you get up and running online.
P.P.S. If you have any questions or are unsure of anything, I am here and I promise I will get back to you on all of your questions and comments. Just leave them below in the comment section. Follow me on Twitter: @onlinebenjamin1, Instagram: dotcomdinero, and Facebook: Online Benjamins

Hi,
Thanks for stopping by and congratulations for taking the first steps to building your own online business. I've been in business both offline and online since 1997. I would consider it an honor to help you build your business. Father of 3, life long outdoorsman with an education in Genetics and Economics. This site is about cutting through the BS and finding the real opportunities in the online world. I look forward to working with you.