It's one of the first, and most important questions we all face as new bloggers: How do I get traffic on my blog? Or worse, "why my blog is not getting traffic". After all, if nobody sees your blog, what point is there in building one. Whether for affiliate marketing, ad revenue, or just promoting your favorite cause or passion, you need eyes on (traffic) your blog.
With blogging the old adage "if you build it they will come" does not always apply. If you build it right, if you build it well and if you know how to build it then, and only then, "will they come". It's kinda like "if a tree falls in the forest, and there's nobody there to hear it, does it make a sound"?
The point I'm trying to make is this: You can write the best content, about the most important subjects, put you heart into your blog and build the most beautiful website.
But, if nobody sees it, if nobody reads your content, you will accomplish nothing. Except spend a lot of time and money just to end up frustrated and discouraged.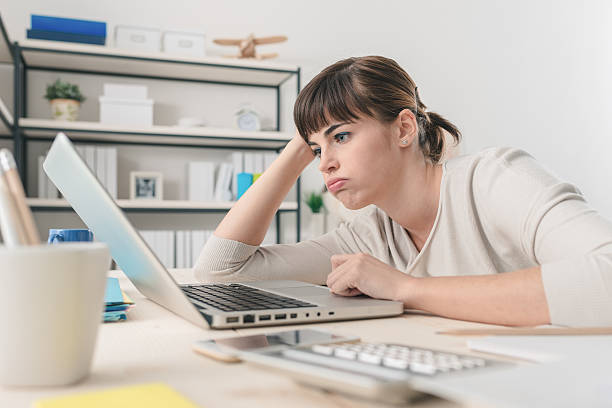 I know, I currently have three blogs of my own and I understand the frustrations and difficulties of getting traffic to my blogs. So, let's not have you end up that way. Let's examine the best practices that will answer that question: "How do I get Traffic on my blog?" It's a process and there are tips, tactics and strategies that have been proven to work by some of the best in the industry. And yes, you can use them too.
In Summary:
Traffic is the lifeblood of any business and without it, your blog and or your business will die. These 16 tips will help you do just that. Getting traffic to your blog requires quality relevant content that answers the specific questions and or needs of your audience. It needs to be optimized for search engines so they can find it, rank it and serve it up in the search results of your target audience. Building relationships within your chosen niche will help gain exposure and traffic. If you have the budget, paid ads can be a very quick way to generate traffic to your blog, but not recommended for beginners or those with limited funds.
What is Blogging and How do You do it?
---
First, in case you're new or haven't started blogging yet, a quick overview of exactly what a blog and blogging are from my friends at wordpress.org and thebalancesmb.com.
What is a Blog Exactly?
"Blog" is an abbreviated version of "weblog," which is a term used to describe websites that maintain an ongoing chronicle of information. A blog features diary-type commentary and links to articles on other websites, usually presented as a list of entries in reverse chronological order.
Blogs range from the personal to the political, and can focus on one narrow subject or a whole range of subjects. Many blogs focus on a particular topic, such as web design, home staging, sports, or mobile technology.
Blogging refers to writing, photography, and other media that's self-published online. Blogging started as an opportunity for individuals to write diary-style entries, but it has since been incorporated into websites for many businesses. The hallmarks of blogging include frequent updates, informal language, and opportunities for readers to engage and start a conversation.
If you are considering starting a blog, I have an article on how to start a blog for free, it will get you started on the right foot. And, I have a free 10-day online course that will take you step by step through the process just click the picture below if you are interested, its completely free. And, a great source on blog traffic for beginners.
Starting a blog takes 5 basic steps:
2. Know your Target Audience and where they hang out
3. Build a website and host it
4. Research what your Target Audience is searching for
5. Build quality relevant content to satisfy those searches
Then it's a matter of rinse and repeat to build your audience. Once you have built your site and start to draw some traffic to it, then you can decide how and if you will monetize your site. For the rest of this discussion we will proceed under the assumption that you have already built a blog and are looking to get more traffic to it.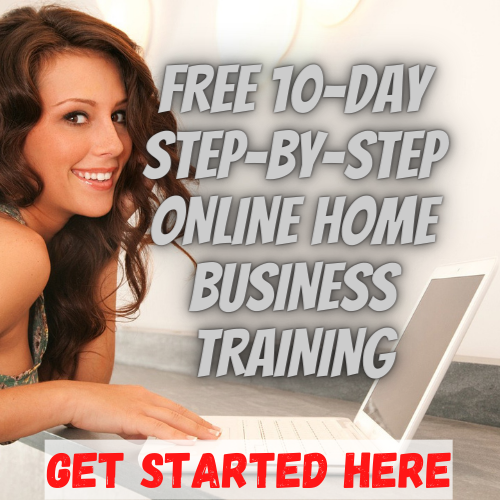 What is Blog Traffic and Why is it Important?
---
Traffic, traffic, what is this traffic everybody's talking about? And, no, it's not cars on the interstate.
It's simply visitors to your blog website. Without traffic or visitors, your website is nothing more than a personal journal and you might as well stuff it under your mattress.
The purpose of a blog, among other things, is to be seen, to be read, and to influence the reader in some way.
To take some action either to make a purchase, subscribe to your mailing list or join your cause.
There are actually several sources you can target to drive traffic to your blog including the following: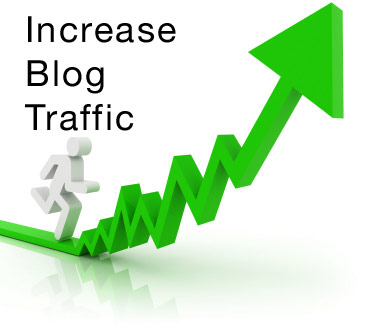 Direct traffic: When someone types your site address directly in their browser to come to your site.
Referral traffic: Someone clicks a link to your site from another website, YouTube video, niche directory or newsletter.
Paid traffic: When a visitor arrives on your site by clicking on a paid advertisement (google ads, bing ads, display ads).
Email traffic: You send an email out with a link to your blog and someone clicks on it.
Social traffic: Posting a link to your blog site in social media posts and profiles can bring visitors.
Organic traffic: When someone searches for a particular term or question in a search engine like google, bing and yahoo, and your blog content comes up in the search results for that search term. If the person clicks on your result they will be taken to your site.appears as a result. The user then clicks on that result, taking them to your site.
If you're just starting out with a brand new blog, your best option is to concentrate on organic traffic first. For one, it's free, and if you are writing good relevant content, it will be targeted traffic that is looking for what you are offering. They will be more likely to read and take action on your content.
Social media profiles and posts are another free and good way to generate traffic to your blog. Make a point to post your content to all of your social media accounts, such as Twitter, Pinterest, Instagram and Facebook, as soon as it's published. Post it in your niche related Facebook groups, where allowed, as well.
As you start to get traffic to your blog, be collecting email addresses so you can send out alerts when new content is published or with any offers you may be promoting in the future. A simple optin for a newsletter will get you started. This can be a very valuable part of your blogging business. As they read your email and click on the link to your new content they will be taken back to your site.
Now, the fastest and easiest way to get traffic to your blog is through paid advertising. But, like the name says, it's paid so it will cost you money.
If not done right, you could waste a lot of money. If done correctly though, paid advertising can get traffic to your site much faster than any of the other methods.
So, it will depend on your budget and your objectives whether you want to go the paid ads route.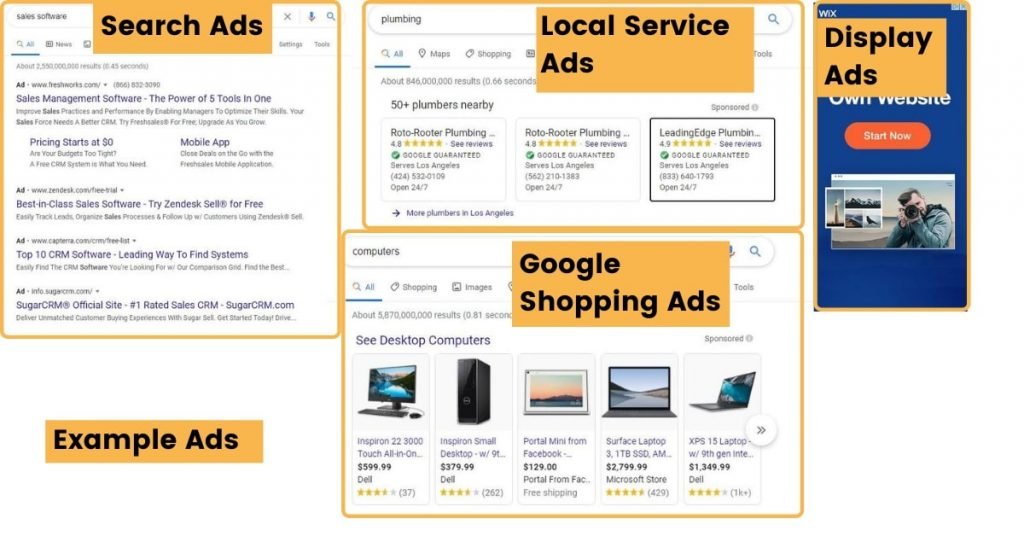 If you are short on funds and are wondering "how to get traffic to my blog for free"?, then SEO and organic traffic methods will be your best choice. Of course, none of these methods will do you any good if you don't spend the time to produce quality, relevant content that your audience is looking for and provides them with help and value. CONTENT IS KING!!
Is Content Really King?
---
You've probably heard it before: "Content is King". And yes, at the end of the day, it really is, but it's not the only piece of the puzzle. If you want to increase blog traffic, the best and most simple thing you can do is create better content. But, what is meant by "better" content? It's involves more than just you're writing style and grammar skills.
It is content that is strategically written to answer needs, desires and or questions of your audience. And written in such a way that it ranks highly in the search engines.
A strategy known as SEO (search engine optimization). The following are some good guidelines for creating "better" content that will rank well for SEO and draw visitors to your blog.
1. Create Evergreen Content – Evergreen content is content that the passage of time won't make irrelevant. A blog article about the best pickups in 2022 will be out-of-date in 2023. But, a post about the inventor of the first pickup will be relevant forever which will make it "evergreen".
2. Write Attention Grabbing Headlines – Once you've written a quality relevant blog post that is just what your audience is looking for and the search engines rank it so that it shows up in their search results, you need a good attention grabbing headline to make your content stand out from all the others in the search results. You want to draw visitors to your content and your blog site.
There are some SEO gurus who say that your headline is the most important part of your content. That if it doesn't get the audiences' attention so that they click on it, you post is the same as dead in the water. Experiment with different headlines to see which works best for you and your audience.
They say that nearly 5 times as many people read the headline as read the actual content of the article. I don't know if that's true, but one thing is for sure, headlines definitely matter. They can be the difference between success and failure for every post your publish to your blog.
There are two very important factors to remember, A.)Whatever you write in your headline is a preview of what your audience expects to find in your content.
Make sure you deliver on those expectations. Always over deliver and don't bait and switch. B.) Your headline should answer the question your audience is searching for.
3.) Target Relavent Long Tail Keywords – Long tail keywords are search phrases of 3 or more words in length. Why long tail keywords? Because there is less competition for these keywords and they are much easier to get ranked for on the search engines. As a new blogger, it is maybe your best shot at getting ranked at the top of search results.
4.) Get Visual with Your Content – Everything is going visual, more people are watching videos and browsing social media platforms like pinterest and Facebook. You need to incorporate visual elements in your content. High quality relevant images, embed videos, use graphics and tables with in your content. Visual content will get more shares, higher rankings and, of course, more traffic.
So, How do I Get Traffic on My Blog?
---
OK, besides content, how do I get more traffic on my blog? Well, I'm glad you asked 😉 check out these 16 tried and tested tactics to increase your blog traffic:
Know your Niche or Subject – people will be coming to you for answers, you need to know the answers.
Know Your Target Audience and what they are searching for – answer their questions and give them what they want.
Write relevant content that your audience is searching for: Long Tail Keywords – do your research.
Create Evergreen content that doesn't become irrelevant over time.
Write attention grabbing headlines.
Create shareable images. Get Ranked in Google Images.
Use relevant images and video in your content – Get Visual.
Link to important posts with internal links – keep visitors on your blog site longer.
Build back links – connect with other blogs in your niche to build authority.
Update and republish your content when needed.
Promote content in niche communities for more visibility and referral traffic.
Build your email list and send new posts to your subscribers – returning visitors.
Share your content on Reddit and Quora and niche specific forums for more exposure and referral traffic.
Re purpose content and post to Social Media and YouTube – more exposure means more traffic.
Look for Guest posting opportunities – build back links to other websites.
Run paid ads – Fast way to get traffic, but it will cost money, maybe a lot if you don't know what you're doing.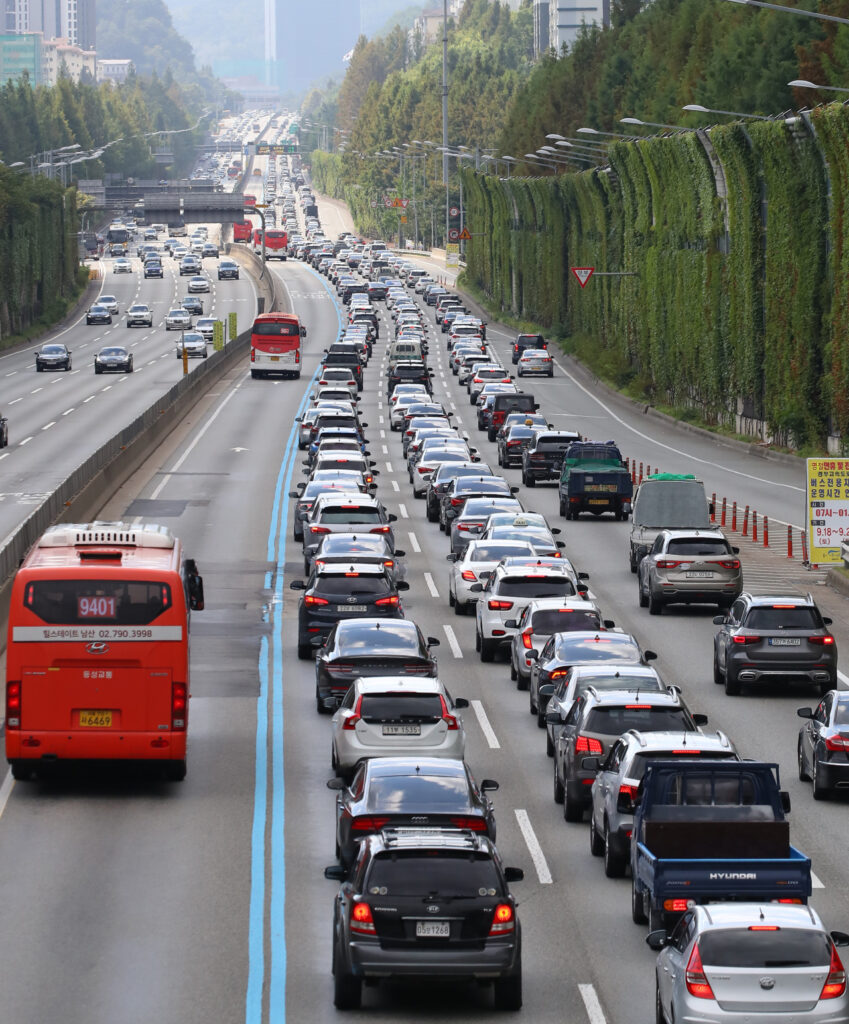 Keep Updating and Improving your site
Keep your site clean, easy to read and streamlined. You need it to be fast loading and without a lot of distractions. You want visitors to find what they're looking for, and have a good experience so they will spend more time on your site, and be more likely to click on your links and return to your site in the future. That is how to get your blog noticed by google and increase your search rankings and traffic.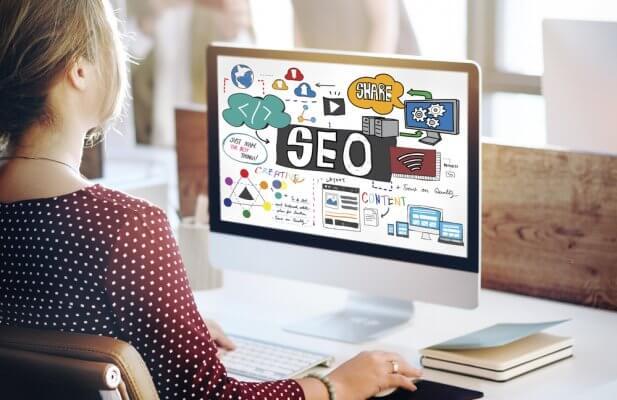 Above all, keep creating quality relevant content on a consistent basis. Don't go long periods of time without posting new content.
Your audience will get bored and move on to other blogs and information sources. Try to remember, you are building a following. An audience that looks to you for advice and recommendations.
Keep providing them valuable information and they will become loyal followers and consumers of your content.
It takes a lot of time and work to generate blog traffic, so you will want to keep that traffic by giving them answers to their search questions and give them reason to come back to you as an authority in your niche. Everything on your blog should have a purpose and that purpose is delivering value to your audience. "You can have everything you want in life, if you will just help other people get what they want." – Zig Ziglar
Learn and Utilize Email Marketing
Focus on building your email list by including an optin form on your blog. It can be simply to sign up for the latest information, a newsletter, or some bonus material you may have to offer. What ever it is, get as many of your visitors to sign up as you can.
As your list grows, the more traffic you'll be able to generate for your latest content by sending an email notification to every subscriber on your list. There are some really handy tools that will make this automatic for you, and some of them are free. You can also market offers and affiliate products to your email list. It can be one of the most valuable assets going forward.
Send emails to your new subscribers with links to your evergreen content or any other content you think it is important for them to read. Include a link to your blog in your email signature. Some may not be interested in the content listed in the email but maybe interested enough to go to your blog roll and see what else you have to offer.
Comment on other Blogs in Your Niche
Do a google search on your niche and check out the other blogs. For example: "Top 10 Bass Fishing Blogs". See what they are doing and how they are building relevant content. Don't copy, but emulate what they are doing and do it just a little better. Read some of their content and offer constructive and value added comments.
Look for those blogs that will let you include your website with your email when leaving comments. This will build back links to your blog and give you exposure within the niche as someone who has some value to add to the community. Commenting on other blogs withing your niche is a great way to gain exposure and build back links to your blog.
But, you need to do it the right way. Don't just be a spammer and go around commenting on other blogs just to promote a link to your site.
You will end up leaving a bad impression and bad reputation within your niche. Not a good way to generate traffic or build a long term business.
Read the content and offer real, constructive and valuable comments that will be helpful to the blog owner and his or her audience.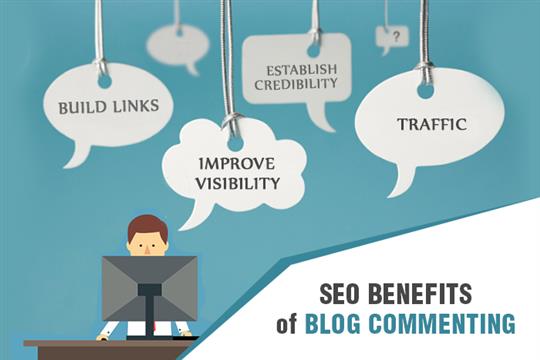 This will help build a positive relationship with the blogger and make it more likely that they post your comment building a back link for you and maybe they even comment on your blog improving your engagement which helps with your site rankings.
If you find some genuinely interesting and valuable content on one of their blogs, link back to it from your content if it will add value to your audience. This will help you build good relationships with other blogger in your niche, and in turn, they may start to link to your content.
They may even offer to let you guest post on their blog or, vice versa, guest post on your blog. The chances are much greater that blogger will retweet or share your post if it mentions them. Which will get you more shares and more traffic to your blog.
Guest blogging can be a very effective way to increase traffic to your blog and build authority in your niche. But, it takes time and you won't see a huge increase in traffic overnight. But, remember, blogging is a long term business strategy. Building you online presence and authority through relationships and making yourself known will eventually pay off in a big way.
A Word About Paid Traffic
We've talked about the different traffic sources and how some of them are "free" traffic. Actually, nothing is free. The "free" traffic sources will take more time and time is money. Maybe even more valuable than money. You can always make more money, but you can never make more time.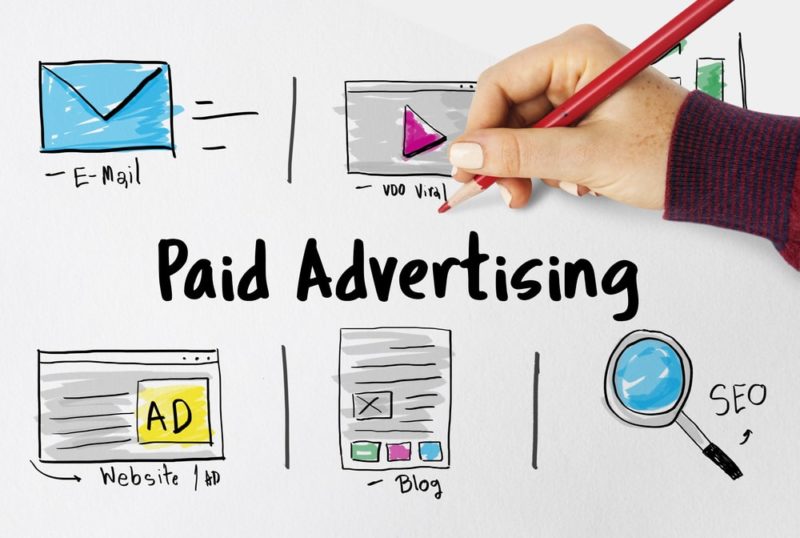 You can generate traffic much more quickly with paid advertising on platforms like Google, bing, Yahoo, Facebook, YouTube and others.
You can get traffic to your content for just a few cents to a few dollars each depending on the niche and the competition.
The questions you will have to answer is do you have the budget to afford it, and will that traffic generate enough revenue when it visits your site to at least cover the ad costs?
Not something I would recommend for beginners, and you should spend some time learning the ins and outs of paid advertising before you jump in the water. You can end up spending a lot of money with little to show for it if you are not careful.
Conclusion: It's all about Attention and Traffic
---
Every business, online or offline, needs traffic or customers. That's why you see so many ads on every type of media available. Whether you have a fitness blog or a car dealership, you need to grab the attention of your target audience and get their eyes on your offer or content. Not always an easy task, but you can do it if you will implement some of the tips we outlined here.
Yes, ultimately, content is king. But, there is more to it than that. You need to build relationships with other bloggers and influencers in your niche. Keep analyzing, adjusting and improving your site and your content. Continue to learn and apply new marketing strategies and techniques. The internet changes daily, you will never know it all, so be a student of your craft.
Start with a topic or niche that you are interested in or passionate about. It will make all the work and effort much easier. And, you will be much more likely to stick with it for the long term which will increase your chances of being successful. Getting traffic to your blog takes work like any other business venture. It's not a get-rich-quick business, but it can be a very profitable business model.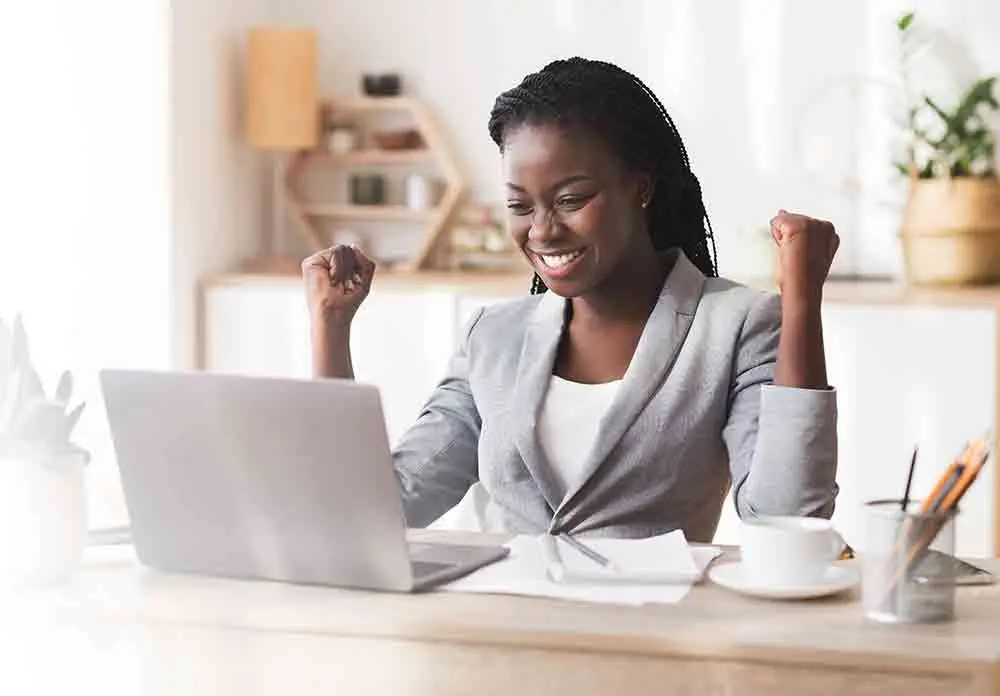 If you are looking to start a blog, just started a blog, or have been blogging for a while and you have any questions, comments, ideas or suggestions please leave them in the comment section below and I will get back to you ASAP. If you have any traffic generating secrets of tips, please share them in the comments below as well. We can all learn from each other.
I'm Looking forward to working with you,


Rex
P.S. If you have any questions or are unsure of anything, I am here and I promise I will get back to you on all of your questions and comments. Just leave them below in the comment section. Follow me on Twitter: @onlinebenjamin1, Instagram: dotcomdinero, and Facebook: Online Benjamins

Hi,
Thanks for stopping by and congratulations for taking the first steps to building your own online business. I've been in business both offline and online since 1997. I would consider it an honor to help you build your business. Father of 3, life long outdoorsman with an education in Genetics and Economics. This site is about cutting through the BS and finding the real opportunities in the online world. I look forward to working with you.