If you spend anytime at all on the internet, particularly YouTube or Facebook, you've no undoubtedly seen ads for Commission Hero by Robby Blanchard. Reportedly, by him of course, he is the number one clickbank affiliate in the world. And, now he wants to share his secrets on how you can do the same thing too, at a price of course. 😉
OK, so Let's take a look and see what Commission Hero is all about and if it is all that its hyped up to be. Then, while we're at it, we'll compare Commission Hero with my number one recommended affiliate marketing platform, Wealthy Affiliate, and yes I am a member of Wealthy Affiliate. Then you can decide which, if any, makes the best option for you and your business needs and goals, after all, only you know what is best for you.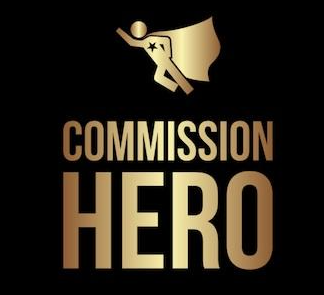 Commission Hero Review
Proven System from Robby Blanchard
Step-by-Step Video Training
Hidden Costs to Implement
What is Commission Hero?
---
Commission Hero™ is a trademarked Facebook Ads affiliate marketing training course by veteran affiliate marketer Robby Blanchard. In his course, Robby teaches you how to use Facebook Ads to drive traffic to landing pages with affiliate links to Clickbank affiliate products. You can of course, use any affiliate products, the training itself focuses on Clickbank products. Very similar to John Cestani's Super Affiliate System 2.0 that we looked at in a previous post HERE:
The Commission Hero training, like everything else it seems, is based on a "3 step system" that the Robby claims he has personally used to make millions. I know Rome wasn't built in a day, but I bet it was a 3 step system. 😉 The Commission Hero training teaches the psychology behind sales and marketing. Those factors that trigger people to buy a particular offer over another. It's a very powerful concept and one that we all have run across in our own lives and purchases.
Commission Hero
Website: www.commissionhero.com
Owner: Robby Blanchard
Price: $997 or two payments of $597 + up sells to $4997
Niche: Affiliate Marketing with Paid ads
Overall Rating: 75 out of 100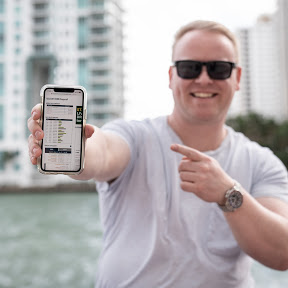 So, Who is Robby Blanchard, anyway? Robby Blanchard, is the guy you see all over YouTube and Facebook in ads where he touts his accomplishment of being the number 1 affiliate marketer, for total sales, on ClickBank. Robby wasn't always a hugely successful affiliate marketer. Previously he was a self-employed Gym owner struggling to make a living. He learned Facebook ads as a means to drive business to his Gym.
Once he developed a successful formula for creating profitable ads he ventured into affiliate marketing and eventually his own affiliate marketing course, Commission Hero. He has trained thousands of affiliate marketers to use his system and become successful affiliate marketers in their own right. Let's get into it and see just what Commission Hero is all about and if it is something you might want to consider for yourself.
How Does Commission Hero Work?
---
Commission Hero is a series of on demand training videos that walk you through picking high converting, high commission affiliate offers and then promoting them via paid ads on platforms such as Facebook, and Google. Like every program it seems, they have simplified their process to 3 steps.
Step 1 – Finding high converting affiliate offers
Step 2 – Promote those offers with paid ads
Step 3 – Re targeting and email marketing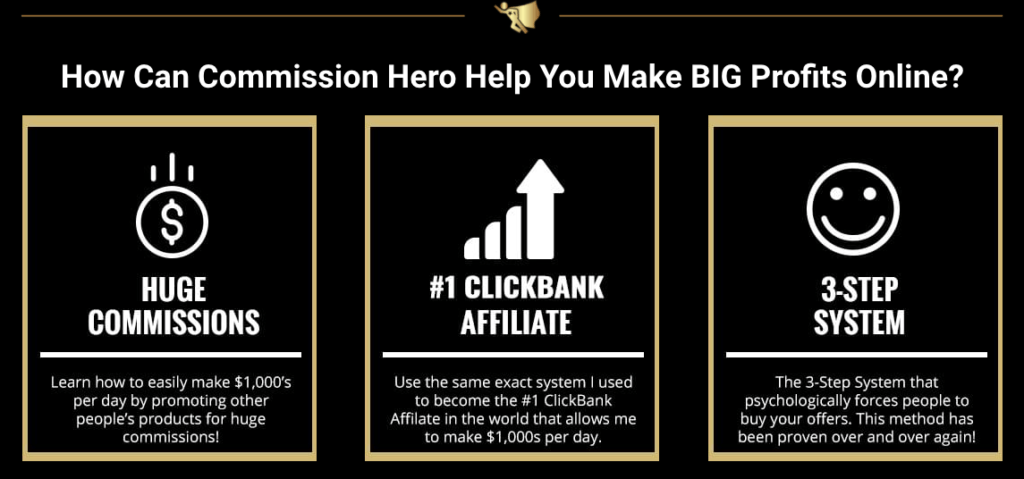 This is what you get when you purchase Commission Hero:
Commission Hero System – The 13 Module on demand video training sessions, plus the following:
Private Coaching Group – There are weekly private coaching sessions where you can ask questions and get the latest information.
Million Dollar Ad Swipe Files & Images – You will get copies of some of the most successful ads and images that Robby and his team have used.
Facebook Super Profits Training System – A specific Facebook ads training to increase your sales and ad profitability withing the Facebook platform.
Done-For-You Landing Pages – These are premade landing pages that you can access for your own use. However, you will need to have a click funnels account to access them and that will be an added monthly expense.
Skills You Will Learn From Commission Hero
Affiliate Marketing
ClickBank Affiliate Program
Facebook Advertising
Sales Funnels
Commission Hero training consists of 13 modules.
Welcome – Your introduction to the Commission Hero training platform. How and where to access the training and support. General overview of what you can expect as your go through the training.
Getting Started – Get you up to speed on Facebook ads, click funnels, and all the technical terms and functions of the system and affiliate marketing.
Choosing the Right Offers – Training on how to find and choose the right affiliate offers. High converting, high commissions, IE the most profitable.
Finding Your Ad Image – The importance of visual stimulation in advertising. How to select the best images for you ads to capture the audiences' attention and get them focused on your offer and ultimately making a purchase.
Setting Up A Landing Page – Similar to ad images, the content and appearance of quality landing pages for keeping and building audience attention and anticipation. Contributing to greater conversions and profits.
Setting Up Facebook and Facebook Pixel – In depth Facebook ad training. From setting up your ad account, installing the Facebook pixel, structuring ads, ad groups and ad campaigns. Everything you will need to know to run a successful Facebook ad account.
Tracking Your Campaign – How to monitor your ad results. Tracking clicks, purchases, likes, shares how successful your ads are. How to use these results to modify your ads and to structure re-targeting ads.
Scaling Your Business – Once you've identified successful (profitable) ads, how to increase your profits by spending more money on your winning ads and less, on the not so successful. Build your profits by maximizing your winning ads.
Spotlight Offers and Exclusive Bonus – These unfortunately, are what I would call sales videos. They focus on extra products and services that you can purchase. They may or may not be for you, and most people want to see some results before they start getting sold more products.
Commission Hero Support
Commission Hero comes with access to a weekly private coaching session where you can ask questions and get direct support if you need help. And, there is also a support email on their website as well: support@commissionhero.com and a private Facebook group for members to share ideas and suggestions.
Commission Hero Pricing
For one payment of $997, or two $597 payments (billed 30 days apart).
Commission Hero Upsells Prices range anywhere from $197 to $4,997.
Inner Circle Coaching – Inner Circle membership apparently costs an additional $297 per month.
One new done-for-you campaign every month (product, landing pages, ad copy, etc.)
Special group just for Inner Circle members
A weekly Q&A webinar with Robby
Platinum 100K DFY Campaign – Platinum 100k DFY Campaign is a bonus done-for-you ad campaigns designed to shorten the time from start to a successful ad campaign. The landing pages include will require a click funnels account to access which comes at an additional monthly expense.
1000 Image Pack – A package of images you can use in your ad campaigns and landing pages.
Commission Hero Live Mastermind Event – The Commission Hero Live Mastermind Event is a two-day live event hosted by Robby and his team. An intensive training session where you will learn how to take your affiliate marketing business to the next level.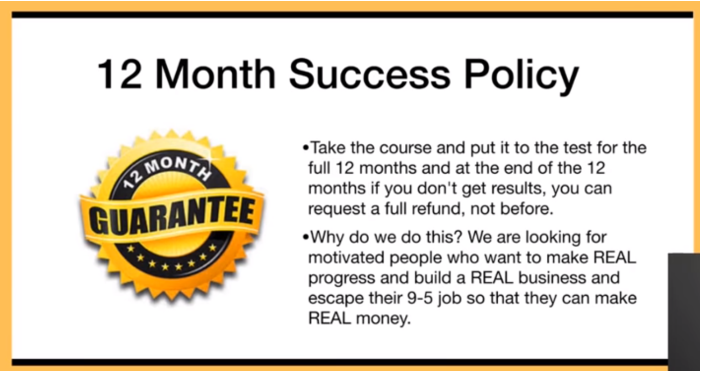 Who is Commission Hero for?
---
Commission Hero is made specifically for absolute beginners, for people who have tried and failed, and also for advanced internet marketers who may be looking to improve their paid ads performance and profitability. This course is for those people who can devote at least ten hours per week to building their business and put in the effort and investment in ads to become successful. You must also understand that it is not an overnight success or get-rich-quick program.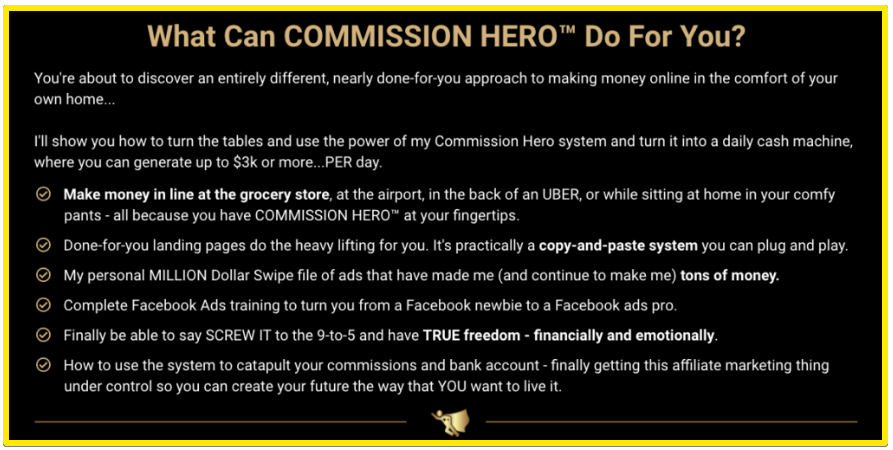 If you are looking for a get-rich-quick system or are not willing or able to put in the work, time, and ad investment to build a successful business, this program is NOT for you. If you are looking for a very good course on how to do paid ads and do them successfully, then Commission Hero could be a very good system for you.
Can You Make Money with Commission Hero?
---
Commission Hero is a proven affiliate marketing training system. If you are willing to devote the time, effort and funds to fully implement what you will learn in the program, you can make potentially a lot of money. Robby himself uses this same system to make thousands of dollars, sometimes per day. But, it will take effort and it will take an investment in paid ads that some of you many either not have, or are not willing to spend. In that case, don't waste your time or money.
This is a very good affiliate marketing course and training in running successful paid ads campaigns. There are many successful students of the program so it does work, but it is definitely not overnight success or get-rich-quick. It is on the pricey side as well. At $997, it is a substantial initial investment. Then you will need additional funds for ads and tools. So, be prepared to invest easily $2000 to get this system up and running successfully.
Commission Hero the Pros and Cons
---
The table below represents what are, in my opinion, the Pros and Cons of the Commission Hero System. As always, I recommend that you take a look for yourself as only you know what is best for you and your business.

| Commission Hero Pros | Commission Hero Cons |
| --- | --- |
| Proven Training from successful marketer | High initial price + up sells |
| Step-By-Step, on-demand video training | Requires significant additional investment |
| Good course to learn paid ads | Additional subscriptions needed $$ |
| Applies to any niche market | Steep learning curve for paid ads |
| | |
Just Be Aware that:
There are additional costs, in addition to your investment in the Commission Hero training, in order to implement what you learn. They include the cost of ads, which they recommend at least $20 per day for ads. Plus the costs of the additional tools they recommend.
ClickFunnels: which will run $97 per month after a 14-day free trial. You need this to fully implement the done for you sales funnels and landing pages they offer in the program.
ClickMagick: A tracking software to track the success of your ad campaigns. This is $27 per month after your 14-day free trial.
Aweber: email autoresponder for collecting emails and sending out automated email follow up messages to increase sales. This is free for the first 500 subscribers then $29 per month once you reach 501 or more.
You could be spending in the neighborhood of an additional $150 per month just for these tools. You don't have to buy them, but without them, you won't get the full value of the Commission Hero training and your success will be much slower coming.

.
The $10k Per Month Affiliate System and FREE Training
A Proven Business Plan
Hi, I'm Rex McMahon, Affiliate Marketer and Entrepreneur.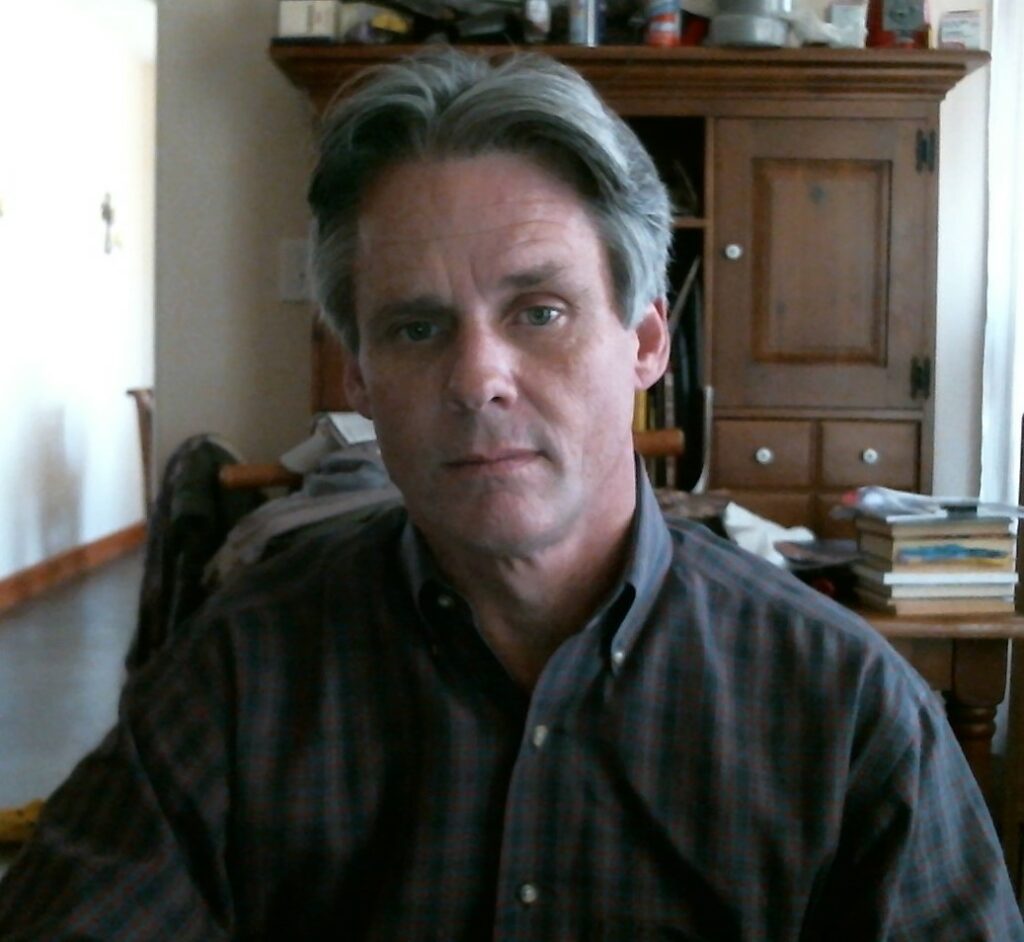 Join me and over 75,000 Others and Follow The Super-Simple Four Step System we Use To Sell Products Online Each and Every Day Like Clockwork! Best of all, It's FREE and it Works!
Commission Hero Bonuses
If you purchase Commission Hero, you will be given access to the following bonuses as part of your membership.
Live Weekly Q&A's and Coaching – A weekly private coaching group where the Commission Hero team will answer your questions. Valued at $4,997
Million Dollar Rolodex of Contacts – The Million Dollar Rolodex of Contacts to connect with product owners and developers to possibly be first to access and promote their products. It is valued at $1,197.
SnapChat Training – How to run ad campaigns on the SnapChat app. This module typically costs $1,997 as a separate package.
$10k Month Email Marketing Module – Valued at $2,997, exclusive email marketing training that will show you how to build a list and re market products to that list for greater sales and profits.
Access to Facebook Insider – Robby's Facebook ads group to keep up to date with the latest Facebook ads policies, algorithms and strategies.
Commission Hero vs Wealthy Affiliate
---
Like commission Hero, Wealthy Affiliate is a training platform. While the core training at Commission Hero is paid ads such as Facebook and Google, Wealthy Affiliate core training is blogging, website development and SEO (Search Engine Optimization) There are training however at Wealthy Affiliate for paid ads as well. There are a number of differences between the two platforms and the table below will give you a side by side comparison to help you decide which may be best for you.
Commission Hero Frequently Asked Questions
---
What is Robby Blanchard's Commission Hero?
Robby Blanchard's Commission Hero is an online training program designed to teach individuals how to become successful affiliate marketers and generate high commissions through the use of Facebook advertising.
Who is Robby Blanchard?
Robby Blanchard is an entrepreneur and affiliate marketer who achieved great success in the affiliate marketing industry. He is known for being the #1 ClickBank affiliate and has generated millions of dollars in commissions.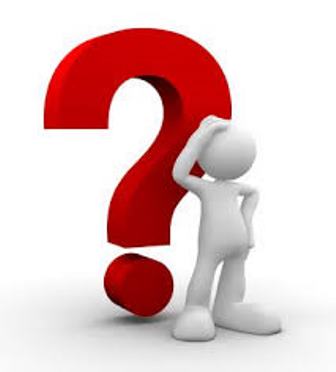 What will I learn in Commission Hero?
In the Commission Hero, you will learn various strategies and techniques to effectively promote affiliate products using Facebook advertising. The course covers topics such as selecting profitable niches, creating high-converting landing pages, running successful ad campaigns, and optimizing your campaigns for maximum profitability.
Is the Commission Hero Course suitable for beginners?
Yes, the Commission Hero is designed to cater to individuals of all experience levels, including beginners. Robby Blanchard provides step-by-step guidance and explanations, making it accessible even if you have little to no prior knowledge of affiliate marketing or Facebook advertising.
How long does the Commission Hero Course take to complete?
The Commission Hero is a self-paced online program, allowing you to learn at your own convenience. The duration to complete the course may vary depending on your learning speed, but most individuals complete it within a few weeks.
Are there any prerequisites for enrolling in the Commission Hero?
No, there are no specific prerequisites for enrolling in the Commission Hero Course. It is open to anyone interested in learning affiliate marketing and Facebook advertising, regardless of their background or prior experience.
Will I have direct access to Robby Blanchard for support and guidance?
Yes, as a member of the Commission Hero Course, you will have access to a dedicated support system where you can get assistance with any questions or challenges you may encounter. While direct access to Robby Blanchard himself may not be guaranteed, his team of experts will be available to support you throughout the course.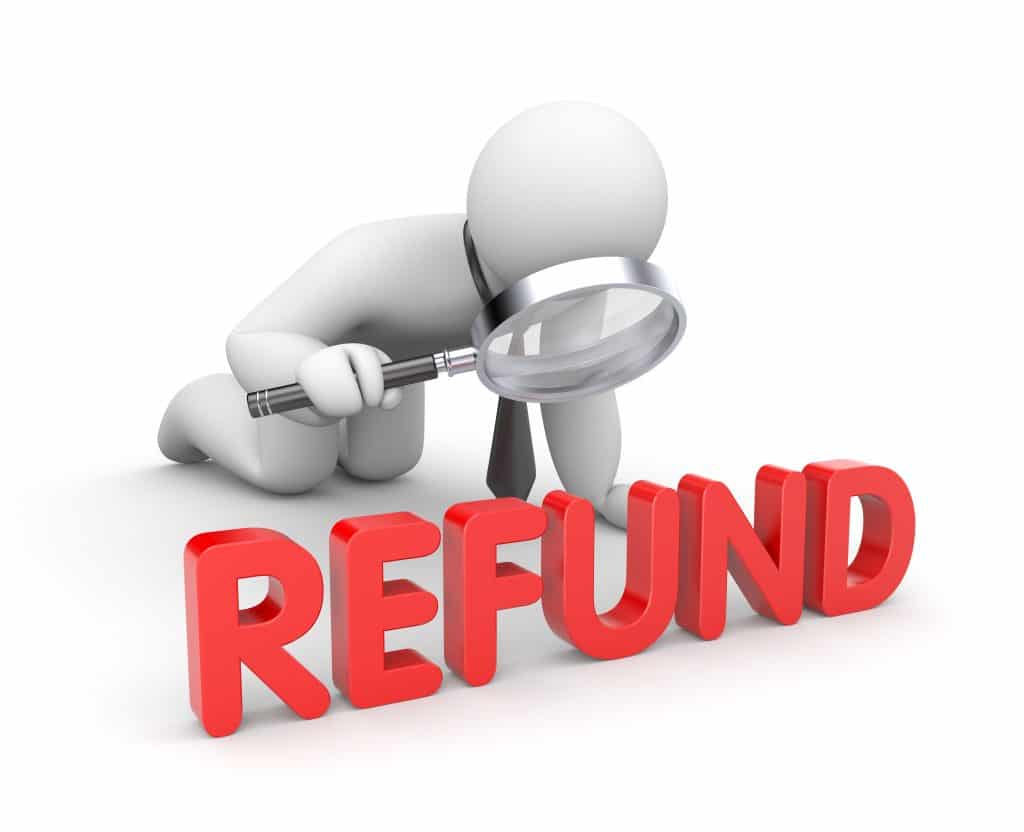 Does the Commission Hero Course offer any money-back guarantee?
Yes, the Commission Hero Course comes with a money-back guarantee. If you are unsatisfied with the course within a specified timeframe (usually 30 days), you can request a refund.
Are there any additional costs associated with the Commission Hero Course?
While the Commission Hero Course covers the core training material, there may be additional costs involved in implementing the strategies taught in the course. These costs can include advertising budgets, domain and hosting fees, and third-party tools for optimizing your campaigns. It's important to consider these potential expenses when planning your affiliate marketing journey.
Can I access the Commission Hero Course on mobile devices?
Yes, the Commission Hero Course is designed to be accessible on various devices, including mobile phones and tablets. You can access the course materials and training videos through the member's area using your preferred device.
Can I still benefit from the Commission Hero Course if I don't have a Facebook account?
While having a Facebook account is highly recommended for implementing the strategies taught in the Commission Hero Course, it is not a strict requirement. However, keep in mind that Facebook advertising is a key focus of the course, and not having a Facebook account may limit your ability to fully leverage the techniques taught.
Commission Hero: The Final Verdict
---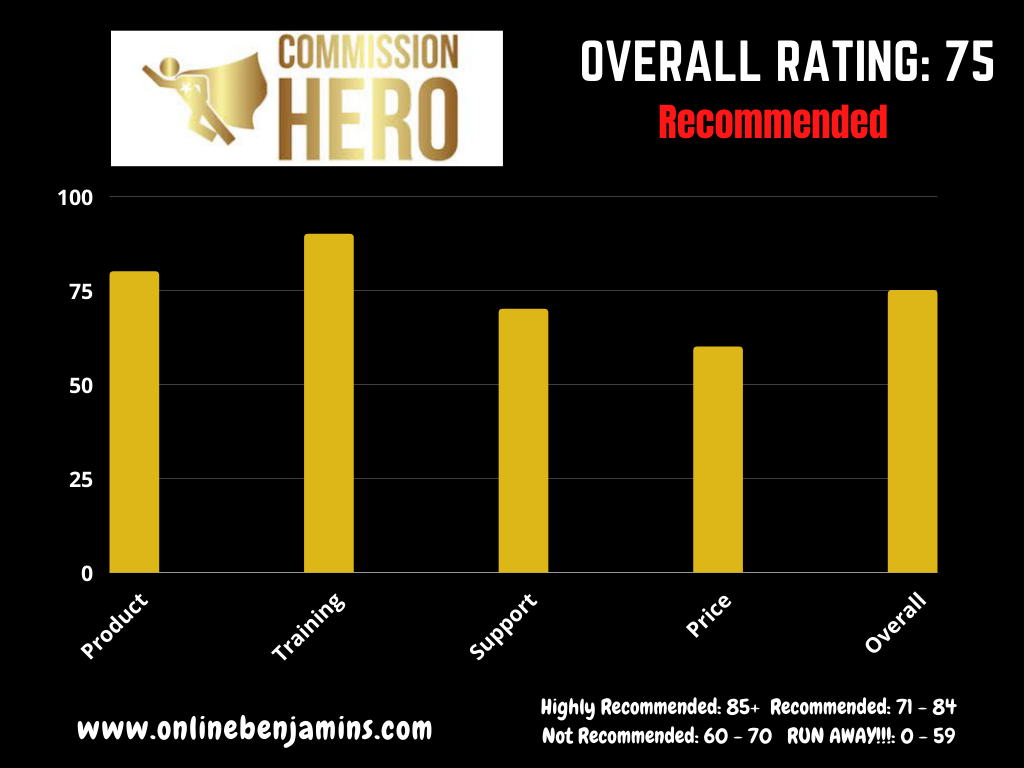 Commission Hero is a good, proven affiliate marketing training system. It is not a get-rich-quick scheme and it is a fairly expensive program.
In addition, it will take additional funds to fully implement the system. It has a very good paid ads training that could easily pay for itself by reducing the time and ad spend required to develop and identify successful ad campaigns.
However, it is an expensive program. And, along with the costs of running paid ads, it can be too much for most beginners.
As an alternative, you might consider the free trial at Wealthy Affiliate. You will have the opportunity to learn affiliate marketing techniques that are much more cost effective for the beginner or those with limited funds.
However, if you are not into doing paid ads, or don't have the funds to invest, DO NOT WASTE YOUR TIME OR MONEY, as Commission Hero is not for you. You will be disappointed, frustrated, then you have to wait a full 12 months before you can request a refund. In my final verdict then, I recommend it only for those who are looking to get into paid ads and want some good training to shorten their time and lessen their expense to success.
If you are someone who, is limited in funds and or not interested in doing paid ads, Take a look at Wealthy Affiliate. You can start for a much lower initial investment and won't need to do paid ads to implement or make money. You can learn paid ads at Wealthy Affiliate, but at your own pace and your own time. Like Commission Hero However, Wealthy Affiliate is not a get-rich-quick or overnight success program. It takes time and effort on your part just like any real and successful business.
I'm Looking forward to working with you,


my.wealthyaffiliate.com/rex10
Facebook: Online Benjamins
Twitter: @onlinebenjamin1
Instagram: dotcomdinero
Rex
P.S. Again, Wealthy Affiliate is COMPLETELY FREE to get started. No catch, no obligation, no bait and switch. I will personally be in touch with you upon joining to offer my support and guidance to help you get up and running online.
P.P.S. If you have any questions or are unsure of anything, I am here and I promise I will get back to you on all of your questions and comments. Just leave them below in the comment section. Follow me on Twitter: @onlinebenjamin1, Instagram: dotcomdinero, and Facebook: Online Benjamins
Hi,
Thanks for stopping by and congratulations for taking the first steps to building your own online business. I've been in business both offline and online since 1997. I would consider it an honor to help you build your business. Father of 3, life long outdoorsman with an education in Genetics and Economics. This site is about cutting through the BS and finding the real opportunities in the online world. I look forward to working with you.