One of the fundamentals of any successful, sales, marketing or product development program is knowing who your potential customer is and what exactly their wants, needs and problems are. Knowing that gives you a heads up on your competition and allows you to focus your efforts where they will have the greatest return on investment. The KeySearch keyword and SEO research tool get you the information you need. With the growth of the internet, online sales and business has become the norm rather than the exception.
With all of these people searching the internet for products, services and solutions, we can now track what they are searching for, how many people are searching, and how often they are searching. This gives businesses an awesome tool to target potential customers and to develop new products specifically tailored to what the public wants and needs. This tool is call a Keyword Tool. A keyword is a word or phrase someone types into Google when doing a search online.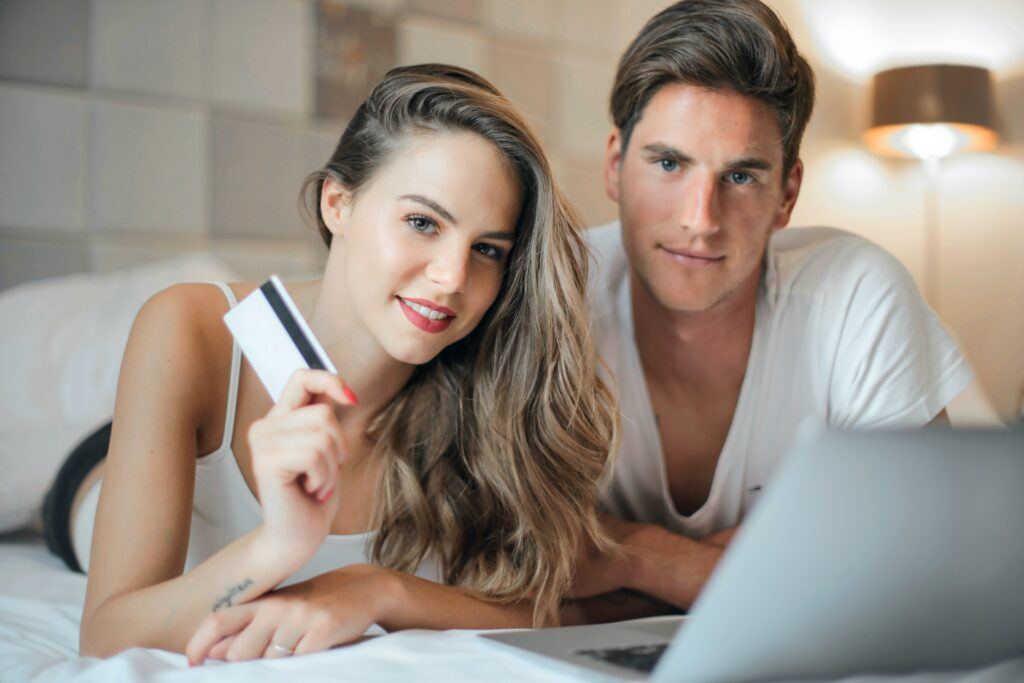 There are over 500 Million "brand new" search terms being searched for everyday. Therefore, it is important that you have a keyword tool that can offer accurate traffic, competition, and domain insights into the billions of keywords. With the Keyword Research Tool, you will be able to quickly discover unique, popular and untouched keywords that you will then be able to use to design your sales, marketing, product development, and or website content and maximize your results.
KeySearch in a Nutshell
KeySearch is an all in one Keyword and SEO (search engine optimization) Tool. It features not only keyword research, but niche and competitor analysis as well as YouTube search analysis. They offer free online SEO Training resources, and will let you try out their complete platform FREE for 30 days. Rated 90 out of 100! HIGHLY RECOMMENDED
What is Keyword Research?
---
What is Keyword Research?
Keyword research is the process of analyzing the search terms that are being entered into the various internet search engines every day as people surf the internet looking for answers or products and services. Keyword research is the major factor used to design websites, blog content, and online advertising in a process known as Search Engine Optimization or SEO. This means optimizing your site for search engines, such as Google, Bing, Yahoo, so that your content will rank higher in the search results for a given keyword or keywords.
Knowing the basics of keyword research is an extremely important and major aspect of SEO (site optimization, backlinks, content etc.). Basically, all search engines simply list what their algorithm thinks are the best results for a searched keyword or topic. Therefore, you can use this information to know which keywords and topics to target with your site's content to get the most traffic (visitors, customers, etc.). This keyword research can streamline the entire SEO process making it much easier.
You can optimize your websites and ads to death, write awesome content and have the best backlinks on the internet. But, if you're not targeting the proper keywords, or even worse targeting keywords that are too competitive to ever rank for then you're simply wasting time and money. This is why keyword research is so important! Essentially then, keywords are the backbone of what SEO is all about. But, what is a SEO keyword tool? Well, basically when people search for something, you want your site or ad to show up in their search results for those searched terms. That is SEO keyword research in a nutshell, simple as that!
The biggest search engine in the world, of course, is Google so the best keyword research tool must essentially be a Google keyword tool. To do keyword research there are a number of keyword research tools available. They will vary in features and prices of course and there are even some free keyword tools you can use. The video below will give you a walk thru of some basic keyword research from start to finish using both free and paid keyword research tools. In this article we will review the keyword research tool KeySearch and also compare it with the Jaaxy Keyword Research tool that I personally use and also recommend.
What is KeySearch?
---
Product: KeySearch Keyword and SEO tool
Website: keysearch.co
Owner: Dan Pfeffer
Price: Free for 30 days
Overall Rating: 90 out of 100 Highly Recommended
What is KeySearch?
KeySearch was founded by Dan Pfeffer in 2015, and was originally started as a niche keyword research software. It has now grown into a full fledged keyword research tool that includes a broad array of SEO and online marketing tools. Rather than focusing on business to business (B2B) customers, KeySearch has been built and designed for the "everyman". Dan's goal with KeySearch has always been to offer high quality, simple to use SEO tools at an affordable price for anyone.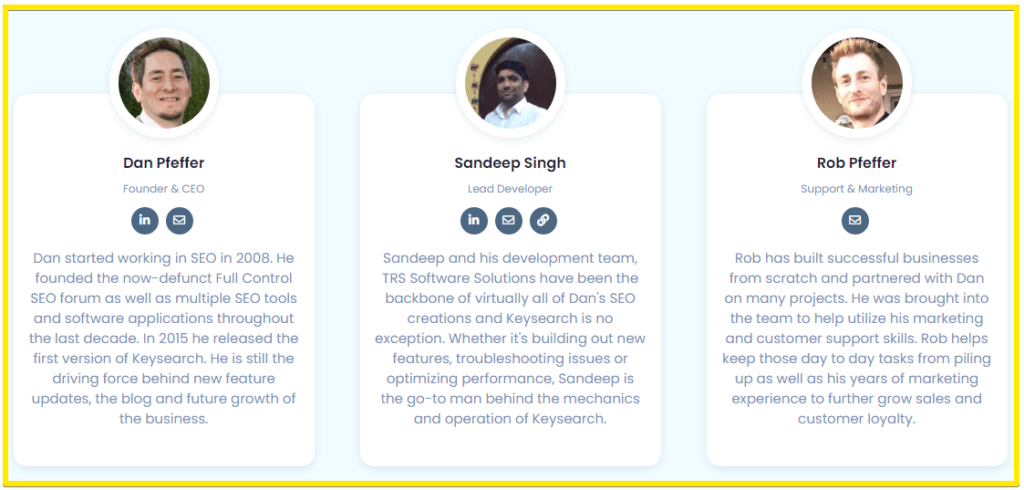 KeySearch allows every day bloggers and businesses to benefit from the same type of research and data that was usually only available to big businesses and large agencies due to the high price tags. It also eliminates the long learning curve and overly complicated feature sets not needed by the majority who do their own SEO research. The ultimate goal is to help you find relevant, low competition keywords for your website, blog, or business
KeySearch is An Incredible Powerhouse of SEO Tools
KeySearch is not just a keyword research tool it's a full-fledged SEO powerhouse. Giving you all the tools you need to spy on your competitors and track your SEO efforts. KeySearch features the following:
In-Depth Keyword Research
Keyword Difficulty Checker
SEO Competition Analysis
Rank Tracking
Brainstorm Niche Ideas
YouTube Research
Backlink Checker
Webpage Audit Analyzer
Competitive Analysis
API & White-label Reporting
How Does KeySearch Work?
---
SEO or Search Engine Optimization, can be daunting and time-consuming. Between on-site optimization, content creation, link building, keyword research, website maintenance, and keeping up with the search engines changes. It can really add up to be one big headache. The tools on KeySearch are here to take some of that burden off of your shoulders!
All of their SEO tools are super easy to use and ready to help you with virtually any search engine optimization task. The free tools section is constantly updated and ready to be a part of your every day SEO arsenal. KeySearch simplifies your SEO research, not only with keyword research, but will these other tools and features as well.

Keyword Research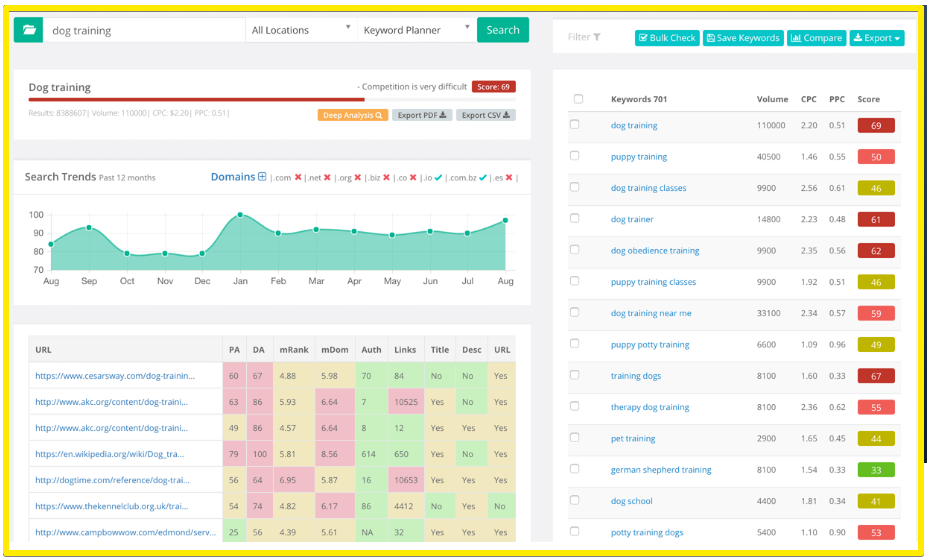 The KeySearch keyword tool gives you multiple ways to find related, niche-relevant keywords in any niche. Just put in a seed keyword and KeySearch will return hundreds of related keywords with search volume, CPC & PPC data. Refine your search with their Related Keywords, Google Suggest, Amazon Suggest, YouTube Suggest finders, and their own database of over 1 billion keywords.
Now if that's still not enough, you can even enter your competitor's URL and have KeySearch grab keywords that your competitors are ranking for, giving you endless ways to search for hidden-gem long tail keywords. KeySearch also features a YouTube research section & advanced filtering options? SEO just became much easier thanks to KeySearch.
Competition Analysis
With KeySearch you have the ability to do in-depth competition analysis lightning fast and with a push of a button. Their sophisticated algorithm uses multiple on-page and off-page ranking factors to give you an accurate, single number keyword difficulty score plus full first-page search results analysis. You can bulk check competition for multiple keywords right from the Research page or paste a list of your own keywords into our bulk keyword difficulty checker.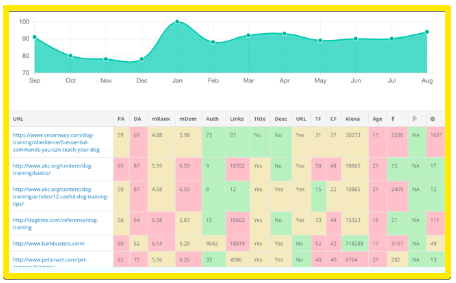 You can compare multiple keywords or dig even deeper by grabbing more data & LSI keywords with our Deep Analysis feature. Giving you loads of insight into the workings of Google's algorithm. Get valuable insights on your competition so you can out rank them and beat them to the punch, or customers.
Rank Tracking & Intelligence
KeySearch will track your rankings automatically. You will even have the option to get tracking down to your exact location. You can create reports, notifications and get on-demand ranking updates. In addition, the Explorer feature & Competitive Analysis section is where SEO kicks into high gear. Allowing you to search backlinks, organic keyword rankings, and much more for any site.
You can spy on your competitors or check the backlinks for your own sites. You can put in a list of URLs and bulk check metrics like PA, DA, and Alexa. Plus their Content Assistant tool breaks down the type of content Google is looking for within the first page results and allows you to maximize your rankings for every article or blog post. This gives you all the info you need, easily laid out to get the leg up on your competition.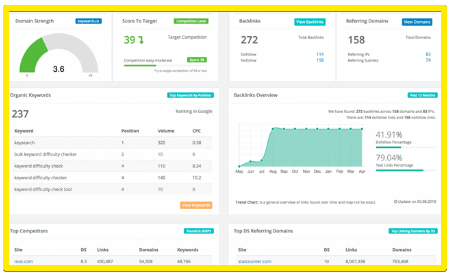 Take Your SEO to Another Level & Beat the Competition with KeySearch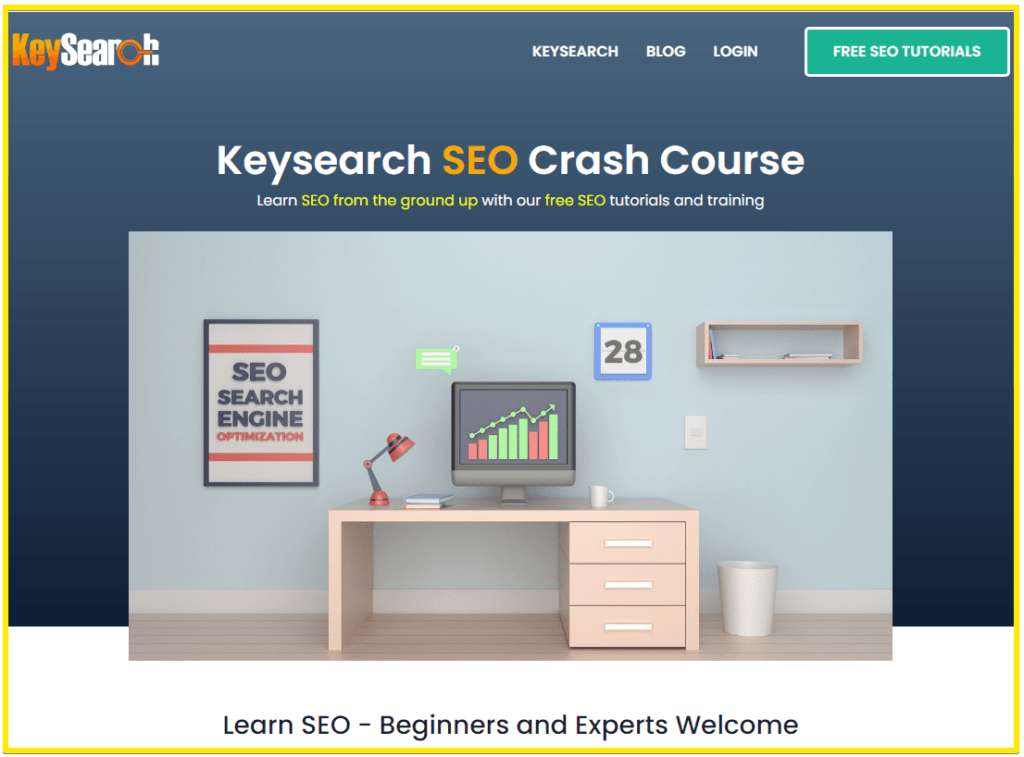 KeySearch gives you all the tools to out-smart, out-rank, and overtake your Google competition. KeySearch was developed not only to be the highest quality research tool out there but it was created right from the ground up, by professional SEO's, with real users in mind. You'll have an advantage in a way no other product can give you.
KeySearch Tools and Training Resources
---
KeySearch has an impressive library of In-depth Video Tutorials that are Easy to access and understand. They also offer online SEO tutorials that are completely free for everyone. They start at the very beginning, explaining search engine optimization from the ground up, all the way to more advanced ideas and techniques. This makes their free online course excellent for any SEO skill and knowledge level. So what are you waiting for? You get started right now with their 30 day free trial of KeySearch by clicking on the button below.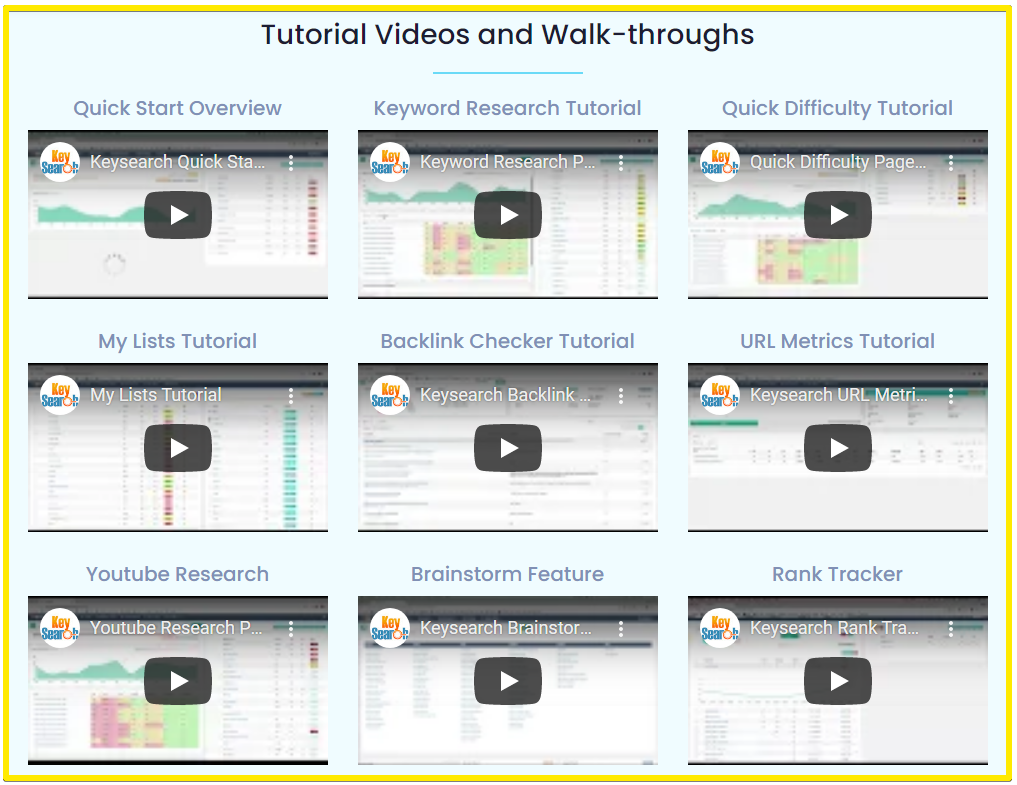 KeySearch Support
KeySearch's Fast, friendly, and knowledgeable staff. They have a 24-hour online support tab where you can submit questions and problems and they are there to help.
KeySearch Pricing:
The KeySearch Keyword and SEO Research Tool has three different Pricing Options as you can see in the figure below. They have the unique option of allowing you a full 30 days to try their complete platform with all of its tools and features, completely free.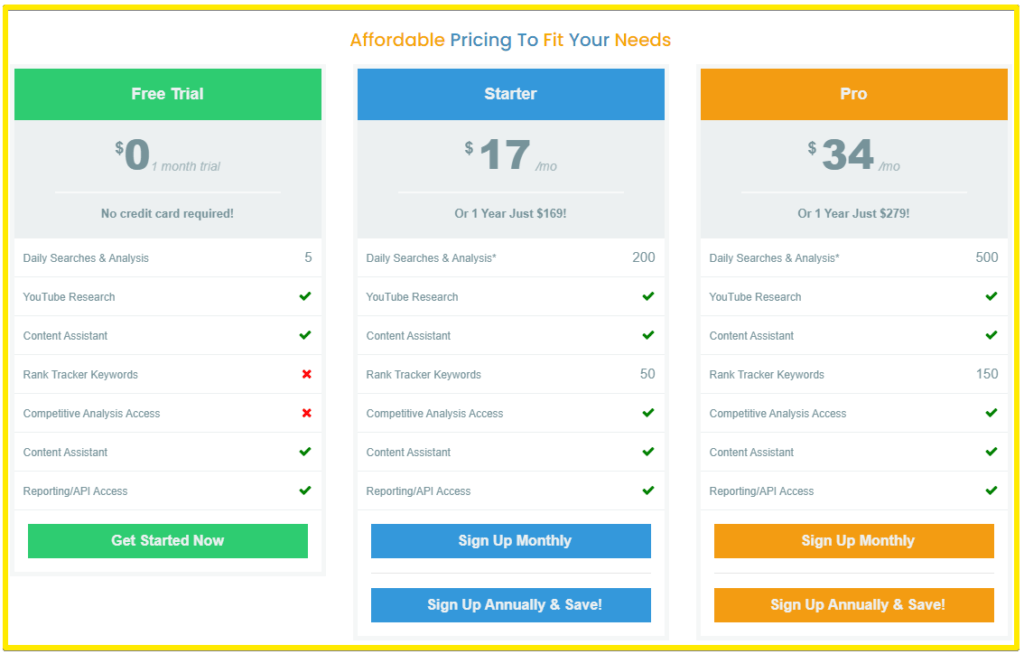 Who is KeySearch for?
---
KeySearch is a great keyword and SEO research tool for anyone who is in business. Everyone from bloggers, affiliate marketers, bricks and mortar businesses, advertising and marketing firms. Essentially anyone who wants to increase exposure through the massive internet search world.KeySearch is very beginner friendly, but even advanced internet marketers will find the tools and features of KeySearch to be fast, accurate, thorough, effective, and extremely easy to use.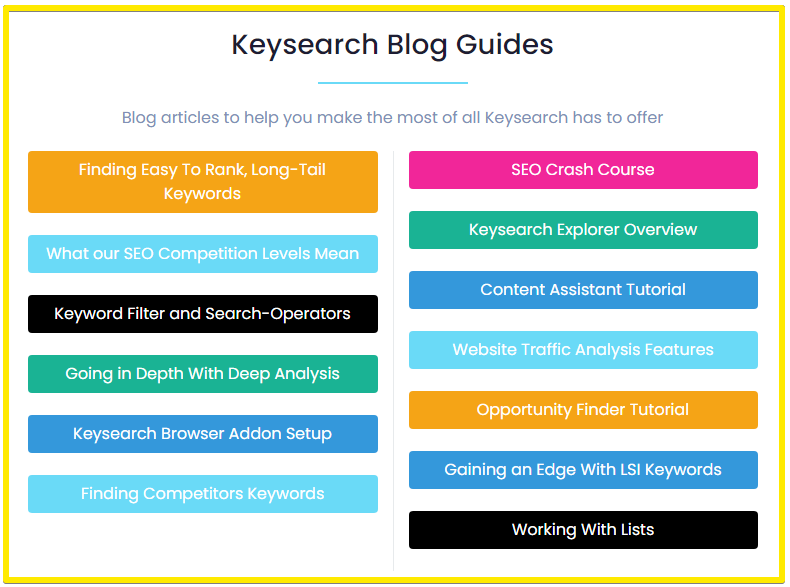 Find the most efficient and effective keywords to build your business and content around to maximize your traffic and out pace your competition. A tremendous advantage when it comes to internet marketing. And, lets face it, everything is done or researched on the internet today. If you're not online, you're falling behind. KeySearch will let you try their research tools free for 30 days, so you really have nothing to lose and potentially everything to gain.
KeySearch vs Jaxxy?
---
Another keyword and SEO research tool, and the one that I personally use, is Jaaxy. Both KeySearch and Jaaxy offer similar tools and functions, however, Jaaxy was specifically designed for affiliate marketers. Jaaxy is the industry's only keyword and research platform that was developed by affiliate marketers FOR affiliate marketers. There are an incredible number of hands on processes that are very time-consuming when it comes to your business. Keyword and competition research can now be a breeze!
With over 500 Million "brand new" search terms being searched every day, it is important that you have a keyword tool that can offer accurate traffic, competition, and domain insights into the billions of keywords.
Jaaxy is that tool where you are going to be able to quickly discover unique, hot and untouched keywords that you will then be able to use to drive your SEO and PPC (pay per click) ad campaigns for your affiliate offers to new heights.
With Jaaxy you are getting the most advanced, yet useful platform in the world for managing all aspects of keyword, website, competition, and market research.
KeySearch and Jaaxy are both awesome, industry leading, keyword and SEO research platforms.
You can read my full review on the Jaaxy platform here: Check it out, and take a look at Jaaxy and KeySearch for yourself.
The Jaaxy SEO research tool is included with membership to the Wealthy Affiliate platform. you can read about Wealthy Affiliate Here.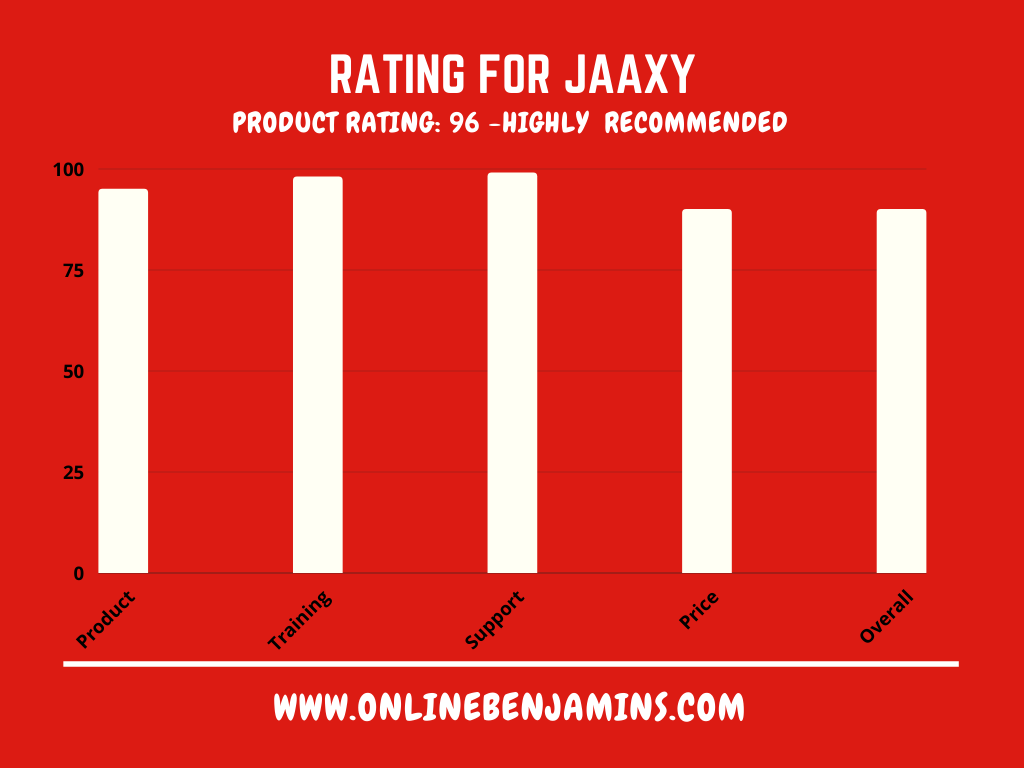 Try a free Jaaxy search below.
KeySearch the Pros and Cons
---
In the table below I have listed what I consider to be the Pros and Cons of the KeySearch Keyword Research Tool. These, of course, are my opinion only and if you think you might be interested in KeySearch, I recommend you check it out for yourself by clicking on the button below and take them up on a free 30-day trial of the KeySearch platform.
| KeySearch Pros | KeySearch Cons |
| --- | --- |
| Free 30 day trial | Domain search feature not included |
| Competition analysis with keywords and backlinks | |
| Free online SEO training included | |
| A Complete beginner friendly SEO tool | |
| Fast, accurate and reliable results | |
KeySearch Frequently Asked Questions:
---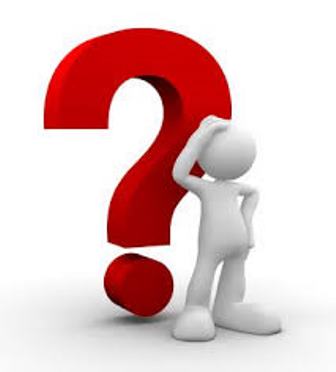 What is KeySearch?
KeySearch is a comprehensive keyword research and SEO tool that helps users find profitable keywords, track rankings, analyze competition, and optimize their websites for search engines.
How does KeySearch work?
KeySearch utilizes various data sources to provide insights on keyword search volume, competition level, and potential profitability. It offers a range of features such as keyword research, competitor analysis, rank tracking, backlink analysis, and more, to help users improve their search engine optimization efforts.
How can I use KeySearch for keyword research?
KeySearch allows you to enter a seed keyword or a URL to generate a list of related keywords. It provides information on search volume, CPC (Cost Per Click), competition level, and trends for each keyword, enabling you to identify high-potential keywords for your content or advertising campaigns.
Can KeySearch track keyword rankings?
Yes, KeySearch offers a rank tracking feature that allows you to monitor the performance of your keywords in search engine results over time. You can track rankings for multiple keywords and receive regular updates on their positions, helping you evaluate the effectiveness of your SEO strategies.
Does KeySearch provide competitor analysis?
Yes, KeySearch offers competitor analysis features that allow you to analyze your competitors' websites and keywords. You can compare your website's performance against your competitors, identify their top-ranking keywords, and gain insights to improve your own SEO efforts.
Can KeySearch help with backlink analysis?
Yes, KeySearch provides backlink analysis tools to help you assess the backlink profile of your website or competitors. You can explore the quantity and quality of backlinks, identify potentially harmful links, and discover opportunities to acquire valuable backlinks for improved SEO.
Is KeySearch suitable for beginners?
Yes, KeySearch is designed to be user-friendly and accessible for beginners. It provides clear and comprehensive data, along with intuitive features that guide users through the keyword research and SEO optimization process. Additionally, KeySearch offers tutorials and support resources to assist users at all levels of expertise.
Are there any pricing plans for KeySearch?
Yes, KeySearch offers different pricing plans to cater to various user needs. They have both monthly and annual subscription options, with different levels of features and usage limits. You can visit the KeySearch website to explore the available plans and choose the one that best fits your requirements.
Can I try KeySearch before purchasing?
Yes, KeySearch offers a free trial option that allows you to test the tool's features and functionalities. The free trial provides limited access to certain features but gives you an opportunity to explore the platform and evaluate its suitability for your SEO needs.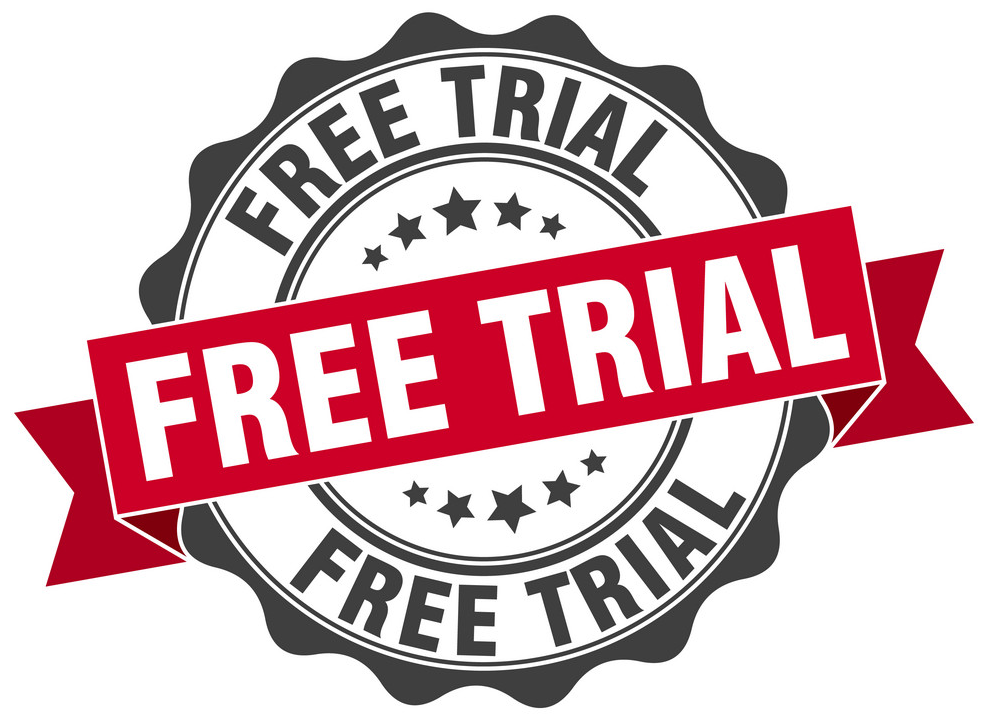 Is KeySearch suitable for local SEO?
Yes, KeySearch can be used for local SEO purposes. It provides data and insights on keyword search volume and competition at the local level, allowing you to target specific geographic areas. This can be useful for businesses or websites that primarily cater to local audiences.
Does KeySearch integrate with other SEO tools or platforms?
KeySearch offers integrations with popular SEO platforms like Moz and Majestic, allowing you to combine the data and functionalities of multiple tools. These integrations can enhance your SEO workflow by providing a more comprehensive analysis of keywords, backlinks, and other SEO metrics.
What support options are available for KeySearch users?
KeySearch provides various support options, including a knowledge base, video tutorials, and a contact form for specific inquiries. They also have a responsive customer support team that can assist users with any questions or issues they may encounter while using the tool.
Is KeySearch suitable for e-commerce websites?
Yes, KeySearch can be beneficial for e-commerce websites as well. By conducting keyword research and analyzing competitor strategies, you can optimize your product listings and improve your website's visibility in search engine results, potentially leading to increased organic traffic and sales.
Can KeySearch help with content optimization?
Yes, KeySearch offers features that can aid in content optimization. By analyzing keyword data, search trends, and competition, you can identify relevant keywords to include in your content, improve on-page SEO elements, and increase the likelihood of your content ranking higher in search results.
Is KeySearch limited to a specific search engine?
No, KeySearch provides data and analysis for multiple search engines, including Google, Bing, Yahoo, YouTube, and more. This allows you to target keywords and optimize your content for various search platforms based on your specific audience and marketing goals.
Can KeySearch assist with finding long-tail keywords?
Yes, KeySearch can help you identify long-tail keywords by providing suggestions based on your seed keyword or URL. Long-tail keywords often have lower competition and can be valuable for targeting specific niche markets or addressing specific user queries.
Is KeySearch suitable for agencies or larger teams?
Yes, KeySearch offers plans that are suitable for agencies or larger teams. They provide options for multiple users under a single subscription, allowing collaboration and sharing of data between team members. The tool's features and scalability make it applicable for agencies and larger SEO-focused organizations.
Does KeySearch provide any additional SEO tools or features?
Yes, KeySearch offers additional tools and features beyond keyword research, such as YouTube research, opportunity finder, and a rank checker. These tools can further enhance your SEO efforts by providing insights and data specific to different platforms and aspects of optimization.
Can KeySearch help with finding profitable niches?
Yes, KeySearch can be a valuable tool for finding profitable niches. By analyzing keyword search volume, competition, and trends, you can identify underserved or less competitive niches where you can create content or target advertising campaigns to gain an advantage and attract targeted traffic.
Is KeySearch suitable for bloggers or content creators?
Yes, KeySearch is well-suited for bloggers and content creators. It can assist in identifying relevant keywords, optimizing content for search engines, and tracking the performance of your blog posts or articles in search rankings. This can lead to increased visibility and organic traffic for your content.
Can KeySearch help with local businesses' online visibility?
Yes, KeySearch can be beneficial for improving the online visibility of local businesses. By conducting keyword research with a focus on local search terms, analyzing competition in the local market, and optimizing website content accordingly, KeySearch can help local businesses attract more customers from their targeted areas.
KeySearch: The Final Verdict
---
As you can see, KeySearch is much more than a simple keyword tool. It is an awesome and complete SEO research platform that help you maximize and optimize your web content, advertising, offers and services for exactly what your customers are looking for. You will be able to spy on your competition and determine how to best position yourself to beat them to the customers. In the chart below you can see that I give KeySearch an overall rating of 90 which makes it "Highly-Recommended".
KeySearch and Jaaxy are very similar platforms, with Jaaxy being optimized for affiliate marketers in particular.
With either platform, you can greatly simplify your SEO research and then build profitable content, advertising and custom products and services for your audience and or customers.
If you think you would like to check out KeySearch, just click the green button below and take advantage of their free 30-day trial.
If you are an affiliate marketer, and think Jaaxy might be a better option, click on the red button below to check out the Jaaxy platform.
I'm Looking forward to working with you,


Rex
P.S. Again, Wealthy Affiliate is COMPLETELY FREE to get started. No catch, no obligation, no bait and switch. I will personally be in touch with you upon joining to offer my support and guidance to help you get up and running online.
P.P.S. If you have any questions or are unsure of anything, I am here and I promise I will get back to you on all of your questions and comments. Just leave them below in the comment section. Follow me on Twitter: @onlinebenjamin1, Instagram: dotcomdinero, and Facebook: Online Benjamins